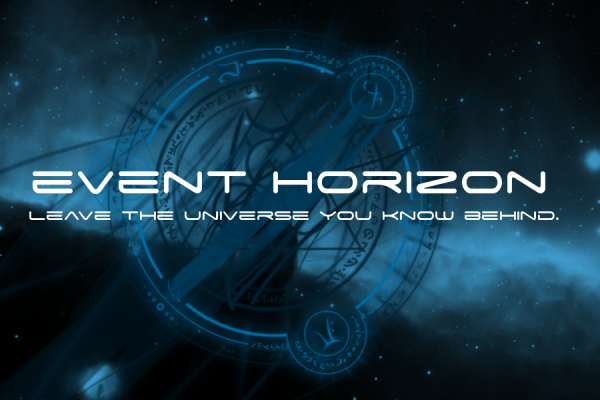 It was the best of times, it was the worst of times. The recently concluded NAR Convention in Anaheim that is. On the one hand, it was great to see old friends, make new friends, and engage in some wonderful conversations about everything from IDX Policy to branding to dating habits of college students. On the other hand, the entire convention was infused with an air of obstinate unreality, as if we all were jewel-bedecked revelers on The Titanic, dancing the night way sipping on champagne….
Based on hallway conversations, based on drunken whispers at industry parties, and based on what I've read and heard over the past few months, I believe there is an extinction-level event approaching the real estate industry. And all of the official groups, all of the powers that be, have failed to address it. So I will.
There is, I believe, a real chance that in the next three to six months, we will see the splintering of the foundation of the industry: the MLS and the Associations. The world that comes next, a world without the Multiple Listing Service, will be one filled with unintended consequences.
Words Around the Campfire, and the Dog That Did Not Bark
The first place to start is this report by AgentGenius that 75 of the largest brokerages in the country are contemplating pulling out of the entire system: the MLS and the Associations that own/control them. Now, the report was unconfirmed, and remains unconfirmed. But the buzz around the NAR event amongst the people who work in this side of the business is that AG wasn't entirely off the mark. One MLS executive told me that he was at a cocktail party when a REMAX broker in his area mentioned something called "REMAX MLS". Was that just a slip of the tongue? Or a Freudian slip? Or is REMAX starting a professional soccer team?
Then we have what I consider to be a curious absence of talk or action. The MLS IDX Policy Committee meeting was jam-packed, but not much happened. Franchisor IDX was repealed in its entirety, and the rest of the key IDX rules was sent back to a working group, thereby punting on the issues for another six months. But what I found quite amazing is that no one spoke up on repealing the Franchisor IDX rule. Six months ago, that issue was extremely contentious, and major leaders from major organizations gave impassioned speeches to the MLS Committee either in opposition to the policy or in support of it.
This time around, no one got up to address the committee. I knew that people like Bob Moline of HomeServices of America and Alex Perriello of Realogy were at the convention, and both had addressed the Committee at Mid-Year. But neither of them said a word. Nor did anyone else from any of the major brokerages or franchise organizations. To me, this is the dog that didn't bark. Not a word? On such a huge issue?
It could be that they all knew the decision was done, and whatever they said wouldn't matter. They chose not to waste their time. It could be that. On the other hand, it could also be that they know something that we don't, which makes the MLS Policy Committee utterly irrelevant.
And how could you blame any such conspiracy-minded thinking, when it appears from the direct personal observations of a MLS Policy Committee member that there are real problems with how decisions get made (or don't get made) at NAR. Then look at the comments, where important influencers like Kevin McQueen write things like: "Just saying, it's time to move forward with a new approach. It's coming."
Something is up. There's too much smoke for there not to be a fire somewhere.
The Event Horizon
So let's assume, for the sake of discussion, that we will see a wholesale separation by major brokerages and national franchises from the system of organized real estate we have in place today: the Multiple Listing Service, and the Association of REALTORS(R) that own/control them. Such a "rebel alliance" will not simply pull out of the MLS or the Association; they will pull out of both, because they must pull out of both in order to achieve their aims of independence from existing policies and governing bodies.
What does that world look like?
The Rebel MLS
What might a "rebel MLS" look like? What would be so different about it that total separation is necessary? Based on the issues surfaced at NAR Midyear, which I wrote about in some detail here, I think the core concept of the "MLS" will be dramatically different.
The existing paradigm of the MLS today is that its core mission includes helping its members market properties. That could be done with a public website, as Bob Hale has done at HAR, or with a variety of tools and features to help MLS subscribers market their listings or their services, or by providing syndication feeds, IDX, email tools, etc. to subscribers.
The paradigm of the Rebel MLS, I believe, would exclude any and all marketing functions from the "MLS", and return the MLS to simply creating an industry-only walled garden.
The key insight is in this 2006 Congressional testimony from Geoffrey Lewis of REMAX:
The MLS was designed as a B2B vehicle, not a business-to-consumer vehicle. It was designed as a mutual sharing of information by industry peers to facilitate the sale of and search for properties. The idea was that cooperating brokers and agents would work to earn their own customers using their own assets and then share listings via the MLS. The concept is simple: you earn a customer, you get to use the MLS with the customer. The concept is not: you get free access to the MLS and then you use it to advertise the properties of your competitors in order to attract customers.
Whatever a Rebel MLS might look like, I believe that the core concept will be: "You earn a customer, you get to use the MLS with the customer." All marketing-related functions and activities would be pushed back to the "participant", either a brokerage or a licensed real estate agent.
The End of IDX, Syndication, the MLS Consumer Website
The most important change, then, has to be that within the Rebel MLS, there can be no such thing as Internet Data eXchange, or IDX. The whole purpose of IDX is to allow participants to use MLS data to earn a customer. All of the policy debates, all of the complicated rules, all of the fighting at the NAR MLS Policy Committee — all of these things have to do with the fact that IDX allows participants to the MLS to use the listings of other brokers for marketing.
As a result, I don't agree with Jay Thompson's heartfelt Open Letter in one respect. He writes, "Why a permanent subcommittee? Because IDX (in some form or another) isn't going away." Actually, Jay, IDX in all of its forms could very well be going away.
Syndication would survive, but it seems unlikely to me that the MLS would have much of a policy role in data syndication. Sure, the Rebel MLS might still be involved in the technical details of transmitting data from one source to another, but there isn't the need for all of the opt-in vs. opt-out dance that goes on today. Every single syndication feed would be opt-in, by specific website, with specific license granted by the specific broker.
It goes without saying that the Rebel MLS would have no such thing as a public-facing consumer website owned and operated by the MLS. We've been hearing from brokerages for years now that they don't want their local MLS to get into competition with them for traffic and eyeballs. Is there any chance that the Rebel MLS would do such a thing? Not in my view.
Intended and Unintended Consequences
The end of IDX, the end of MLS-controlled syndication, and the end of the MLS public website would all be, I think, intended consequences of the Rebel MLS. The idea is to restore the MLS to a "B2B network" to be used by participants only upon having acquired a client first, in order to service that client. By leaving the local Association, the brokers and agents of the Rebel MLS are no longer bound by NAR's policies and rules governing not just IDX, but everything MLS.
Control over listings, control over data, control over all of the information return to the brokerage that has gone out and gotten the home seller to sign a listing agreement.
What, however, might be some unintended consequences?
1. Zillow Takes Over
The brokerages who might be aiming to regain control over their listings are quite likely to find out that all they have done is to hand over control over the real estate industry to Zillow.com. I wrote a couple of weeks ago that Zillow's acquisition of DiverseSolutions, an IDX provider, was to position itself as the residential version of Loopnet. I noted that should there be real schism in the industry, Zillow stands to gain tremendously.
This is something I've seen happen in commercial real estate, where there is no MLS, and NAR has very little power. Commercial brokerages accepted companies like Loopnet and CoStar because they were no threat at all; if you think getting a $500K residential listing from a family is difficult, try getting a $5 billion portfolio from a bunch of seasoned business executives. And yet, as the Internet grew in importance, even in commercial real estate, quite a few firms found themselves in a position where they had to subscribe to either Loopnet or CoStar or both.
Why? Because those sites were the only ones with almost all of the listings in a marketplace.
When an organic monopoly breaks, there has to be a substantial enough defection from the monopoly such that those leaving are not immediately and instantly crushed in the marketplace. Me choosing not to use Ebay.com anymore to sell my used CD's doesn't mean a thing to anyone else, least of all Ebay, and eventually, all that happens is that my used CD-selling business goes kaput. But if 50% of Ebay users choose to start using some new auction site, well, that's a different story, isn't it? With the MLS, a couple of brokers with 5% of the market choosing to exit the MLS makes everyone else shrug, and the other brokers will just have a field day poaching agents from the breakaway brokerages. But if 50% of the market leaves? Different story.
If there is a "Rebel Alliance", its members wouldn't pull out without getting at least 30-40% of all of the listings in a given market to take with them. Perhaps it will take an actual majority, at least of listings, to be safe from the inevitable retaliation. At the same time, it is difficult to think of a scenario in which the rebel alliance takes a huge supermajority of listings and users (let's say 70% plus) with them. If they have that kind of market domination, they can simply force the MLS and the Association to do their bidding. There would be no reason to leave.
So the number, in my mind, is somewhere between 40 and 50% of the listings in a market. Below that number, the rebel alliance is too small to avoid getting marginalized; above that number, the rebel alliance has enough power to force their agenda on existing organizations.
We will have two "MLS" organizations, one Association controlled, and the other Broker controlled, each with roughly half of the listings. Realtor.com, which has relied mostly on its agreement with NAR to get listing feeds directly from the MLS, would find that it only has half of the listings. Trulia and Zillow, on the other hand, have been hard at work going door to door to each individual broker to get their syndication feed. Suddenly, post-schism, only those two would have more than half of the listings in a market.
And only Zillow has the ability to offer out a "ZDX" product, enabling its premier agents to use Zillow data to market themselves since half of the MLS data is no longer available for that purpose. Plus, Zillow is already public, and has a significant warchest. Trulia is not, and does not, at least as of this writing.
Ergo, unintended consequence #1: Zillow takes over the industry. Just a matter of time post-Schism.
2. The End of Buyer Brokerage
Unintended consequence #2 is that a Rebel MLS means the end of buyer brokerage. It might take some time, but without IDX, without mass syndication, and without a single source of all of the listings, there is no real conceivable way that a pure buyer brokerage could survive. If you only have two listings, and no right to display any other listing anywhere, how exactly do you get clients? Sure, when you do get an actual buyer, then you can use the MLS, and sell him a house, but in today's tech-driven world, how exactly do you do that?
If you don't have listings, you don't have the bait with which to draw consumers. You can blog until your fingers bleed about the two listings you do have, but that can only take you so far.
The listing broker, in such a world, has enormous control… until the Loopnet Effect asserts itself (see above). Sure, Zillow might still be around as a resource, but any brokerage smart enough and bold enough to take the step of withdrawing from existing organizations is smart enough and bold enough to demand syndication terms from Zillow that prevents buyer brokers in its market from using its listings to pick up buyer clients. No, all of those buyer leads will be going back to the listing broker or agent, thank you very much.
In that world, buyer agency becomes a total legal fiction. (Some would argue that it is one today, so… who cares?) Brokerage-level dual agency becomes the rule, rather than the exception, since there is every financial incentive for listing brokers to ensure that buyer leads from one of their listings go to one of their agents on a very healthy split.
Companies like Redfin, in that world, are doomed for all intents and purposes. So are most of the small boutique brokerages. Jay Thompson once told me that without IDX, he would have no business. Well, that's exactly right. If your current business model is premised upon taking the buy side of transactions, pray that the Schism does not happen.
3. Mass Extinction of Vendors
I don't have any exact numbers, but if you walk through the average real estate trade show floor, the majority of the companies appear to be in the business of selling IDX-driven marketing solutions to brokers and agents. The number of companies offering a "mobile IDX" solution, for example, at NAR Anaheim was simply amazing. The number of solutions, template websites, even CRM systems, that rely upon IDX data is staggering. Even non-IDX vendors rely enormously on there being a single source for real estate information. Think about, for example, a company like Cloud CMA, whose product relies on having good comprehensive data to create CMA reports.
And now… imagine there is no source for all of that data.
Would the Old MLS and the Rebel MLS do deals with a Cloud CMA to allow for that kind of data sharing? Perhaps. Or perhaps not. Depends on whether they want to try coexisting, or want to put each other out of business, I suppose. But even with such an arrangement, the terms of data usage are likely to be dramatically different given the different core principles animating the standard MLS and the Rebel MLS.
Unintended consequence is that hundreds of companies that are currently active in the real estate industry would just throw in the towel. What's the point? It's hard enough to make money in a unified industry because of 900 different MLS's, complicated rules from NAR on down, and lack of meaningful standards. Who wants to do it after the Schism?
4. The End of Associations As We Know Them
Finally, since this is getting way too long even for me, let me finish with the death of the Association as we know them today. It isn't clear to me whether this would be an intended consequence or an unintended consequence of a "Rebel MLS", but the effect of a schism is the end of the Association.
Ever since the Bubble burst, numerous Associations have been losing members simply through attrition. NAR, the State, and the local Associations can do a lot of things, but they can't make new REALTORS(R). They can't make people who can't make a living in real estate stay in the business. As a result, I've heard from my Association and MLS contacts that the average Association/MLS is down anywhere from 30-50% in membership over the last few years. Many are dipping into reserves, figuring that if you have a rainy day fund, well, it's raining now.
The systemic shock of losing 40-50% of their existing membership practically overnight would be, I'm afraid, fatal for most Associations and MLS's. Perhaps there are a few very large organizations with substantial reserves who could slash whole departments, cut out numerous programs, or find alternative revenue sources to keep themselves afloat… but they are far and few in between. Mass layoffs are all but inevitable, and quite a few of the educational programs, the mediation, the Code of Ethics work (which may not be meaningful post-Schism anyhow), etc. have to go away.
With such a schism, the local Association may simply stop being anything more than a social networking club for interested brokers and agents, similar to the Lions or Rotary International. It isn't clear to me that the Association of REALTORS could even do effective political advocacy, if it represents only a minority of licensed real estate agents and brokers in a given district. RPAC might continue, since those rely on direct donations from a small minority of REALTORS(R), but almost everything else the Association does would be at risk.
Plus, the psychological shock of the schism would be difficult to overcome as well. In Anaheim, I saw banners and posters from candidates running for NAR President… in 2016. Does that position mean very much if by 2016, NAR is 300,000 members and definitely cannot claim to be the voice of real estate in America? Do all the committees and the volunteer work matter much, if only half of the working and producing real estate agents are even members of the organization? Maybe. Then again, maybe not.
The World Without the MLS
There are, of course, other intended and unintended consequences that we can get into if we assume that such an Event Horizon occurs. For example, RPR becomes all but useless. Anti-trust issues re-emerge, since Rebel MLS is by definition not under the NAR-DOJ consent decree. Cooperation and compensation may end up meaning very different things post-schism. Local, State, and Federal regulators might start taking another look at this whole real estate data issue, especially if the impact on consumers is confusion and chaos. Who knows?
And it may be that the world without the MLS might be better than what we have today. It is entirely possible that I am overlooking huge gains in efficiency for the industry as a whole. Being in the industry, I confess my own potential myopia.
But I came out of the world without the MLS, into this one. I know which one I prefer as a consumer, as a strategist, and as an observer of businesses. It is not a world that anyone should want to voluntarily embrace, if it could be avoided.
Will such an extinction event happen? Will there really be a Schism? I don't know. If you do, please feel free to comment, or to contact me directly. Is all this mere Chicken Little'ing? God, I hope so. As Mark Steyn, another doom-monger in a different area, wrote, one does not write about doom in the hopes that it will come to pass, but in the hopes that it could be avoided somehow.
But hope is not a strategy, and prayers are not analyses. This is my initial analysis of the scenario in which the real estate industry faces an extinction event horizon.