The second post ever on Notorious R.O.B. was entitled, "More Silliness from Real Estate Connect" and contained this passage:
The Real Estate industry has gone tech-crazy.

Here's a wakeup call: all that technology does is make your existing processes more efficient. If what you do is crap, it makes crap more efficient. If what you do is valuable, then it makes that more efficient. Microsoft Word is an amazing piece of technology, but it can't write the next Great American Novel for you. You have to actually write the damn thing yourself, and if you suck as a writer, then Word isn't going to solve that problem for you.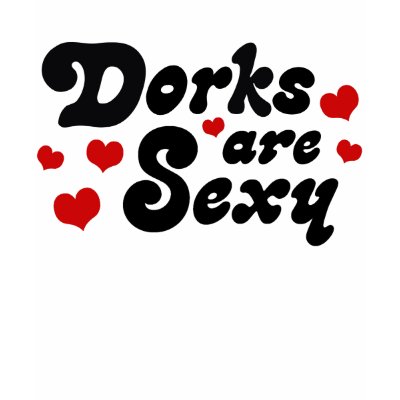 By the way, I would like to note that I have broken through some sort of dork continuum by quoting myself from a year ago.  The only thing I could think of that might be dorkier is singing She Bangs on American Idol.  (Click on that link at your own peril; I will take no responsibility for brain meltdown and queasy feelings.)
A couple of recent experiences reminded me that plus ca change, plus c'est la meme chose.
Evidence: Oh, Canada!
First, we get this announcement from Coldwell Banker Canada:
Coldwell Banker Canada Operations ULC today announced the launch of the brand's customized real estate application developed for Microsoft Surface™.  The dynamic new real estate interface was unveiled during a live interactive demo at the Coldwell Banker® Canadian Broker Meeting and Awards Gala being held today in Toronto. The new Microsoft Surface home search application allows users to interact with thousands of home listings, real estate maps and other www.coldwellbanker.com features in a way that is familiar, by using simple hand gestures. Similar to the intuitive technology featured in the futuristic film, "Minority Report", this exploration on the use of Microsoft Surface represents yet another way in which Coldwell Banker is working to harness innovative technologies to benefit home buyers and sellers.
Um.  Okay guys.
So the Canadian real estate market was down17.1% i n2008, and the Canadian Real Estate Association is predicting a 16.9% drop in 2009, but one of the largest brokerage companies in Canada is excited about Microsoft Surface?
Is this really the thing that's going to turn things around for CB Canada?
Maybe.  But I submit that the real estate industry has gone tech-crazy if folks really believe that Surface is where dollars need to be invested.
By the way, compare what CB Canada put together with this from Perceptive Pixel, the company founded by Jeff Han who pioneered multi-touch interfaces:
If you're going to do multi-touch, then by golly do it right.  Putting a website that we're all familiar with on Surface and calling that a "dynamic new real estate interface" doesn't pass the laugh test.
Evidence: Ubiquity of Social Media
I don't hate social media.  Nor do I think it's useless.  If anything, I believe the opposite: it's damn useful, and quite likely groundbreaking in lots of ways.  But I do think the industry is focusing on absolutely the wrong thing as it comes to social media.
People are focusing on the technology of social media, rather than on the meaning of social media.
Past two weeks, I've been on the road, first at RE Tech South and then at the Leading Real Estate Companies of the World Conference.  I've sat through hours of seminars and panel discussions and lectures on how real estate professionals and companies can survive, thrive and even improve in the current market conditions.  And it seemed that every other word being uttered was "Twitter" or "FaceBook" or "Blog".
The emphasis on technology leads to realtors using the technology in all sorts of unsuitable ways: spamming their friends, endless twitterstreams of listing after listing, advertising after advertising, and blogs that are nothing more than digitized billboards.
All that technology does is make your existing processes more efficient.
When your existing mode of engagement is "NOW IS A GREAT TIME TO BUY OR SELL!" (And by the way, how does that work, exactly?) then the technology is just going to make you be more efficiently annoying.
To be sure, there are people like Jeff Turner who are trying to preach the meaning of social media, rather than the technology.  We need more of him, and less obsession about how to create a dozen groups on TweetDeck to keep track of all of your social networks.
It Ain't the Technology
If I believe in nothing else, I believe that marketing post-Cluetrain is authentic, open communication between human beings.  Technology assists in the transformation, makes some of the interaction possible even, but it is not the interaction.
I firmly believe that a realtor who doesn't know how to use a computer, but send personal, authentic, and no-bullshit handwritten notes will beat the pants off of the realtor who has thousands of Facebook Friends and barrages them with digital versions of "Just Sold" postcards.  I really do.
Because it ain't the technology; it's the person behind the technology.
What realtors need isn't a newfangled technology to be a thousand times more annoying than they are today, but a transformation into the kind of trusted advisor that so many claim and so few achieve.  Companies need to be investing in technology (and processes!) that help realtors become true experts in their local market, the real estate transaction, the financial elements, and client service, rather than in gadgets that win cool points then fade away.
Show people that you care about them as people; that you will work hard for them; that you are a professional with pride in your training, knowledge, and expertise; that you won't lie to them or bullshit them; that you will advise them to the best of your abilities for their benefit and not your own; that you are neither a huckster nor a servant; that you too are human… and people won't care if you message them through Facebook or through smoke signals.
They will trust you.
-rsh