In part 1, I started to talk about marketing in a consumer environment when the middle is disappearing.  My basic hyopthesis is that the American consumer today operates in one of two modes: Thrift and Aspiration.  Thrift mode means a focus on price above all; Aspiration means a focus on luxury, lifestyle, or something more than "mere product".
To apply these thoughts to the marketing of real estate, I asked a few questions, of which the first one is the topic for this post:
If the Middle is disappearing, and the two dominant modes of consumers are Thrift and Aspirational… have you considered how you are positioning properties not only to demographics, but also to psychographic profiles?
Let me attempt to tackle this question and explore what real estate marketing of a property in a post-middle era might look like.
Marketing Real Estate Property

Apart from the luxury market, real estate today is marketed as if each house were a bottle of shampoo.  Actually, I take that back.  Most shampoo advertising has more thought behind how it is positioned.
Look at this rather typical listing that I found at random:
This is from an otherwise decent website, from an agent belonging to a major brokerage company, Allen Tate.  The number of photos at least is encouraging, which makes this listing far from the worst (or even the average) one might find on the Interwebs.
Nonetheless, here's the "Description" of this $450,000 home:
MAGNIFICENT WIELAND HOME W/ELAB AMENITY PKG INCLUDES; NEW PLASMA TV, RIDING MOWER & BEAUT REFRIG! $175,000 BELOW RECENT SALE OF SAME PLAN! GORGEOUS GRANITE KIT, 2-STY GRT RM W/SOARING CEIL'GS, EXTENS HARDWOODS ON MAIN, MAIN LVL OFFICE & FULL BA, HUGE FIN 3RD FLR ALSO W/FULL BA, DESIGNER UPGR THRUOUT, SURROUND SOUND & BI SPKRS IN KEY RMS; LRG LOT OVERLKS SCENIC PARK & POND IN DESIRABLE GOLF CLUB!
Yes, the all-caps was in the original description — an unfortunate holdover from the newspaper advertising days, and clear evidence that this realtor simply doesn't understand the Internet at all.  (All caps implies shouting on the Internet.)  Not to mention the odd newspaper-classified style abbreviations: "ELAB AMENITY PKG".  This is the WEB with unlimited space for cryin' out loud.  Spell out the damn words.
/rant
What other marketing is deployed to promote this near-half-million-dollar home?  We get a list of "Features":
| Feature: | Description: |
| --- | --- |
| Bedrooms | 5 |
| Full Baths | 5 |
| Style | 3 Story, Transitional |
| Type | Single Family |
| Subdivision | Skybrook |
| Approx Sq. Ft. | 3800 – 4500 |
| Parking | 3 Car Garage, Attached, Garage Door Opener, Side Load; Driveway: Concrete |
| Year Built | 2006 |
| Lot Dimensions | .40 |
| Acreage | 0.40 |
| Master BR on Main | No |
| ETC…. | … |
Of course this information is important — at some point, a serious buyer is going to want to know these things and more.  But what sort of marketing is it to put this chart at the very top of a listing?  Who is this property aimed at?  What's the main value proposition?
I submit that none of these questions have been asked.  The realtor has simply done data entry, as she has always done, as it has always been done since the days of paper MLS books, with no thought at all to actual marketing.
Post-Middle Marketing: Thrift
Let's say for the sake of discussion that $450K for a single family house is inexpensive for the area.  The description of the listing above actually says, "$175,000 BELOW RECENT SALE OF SAME PLAN!"
If the agent wanted to market this property to the Thrift minded shopper, the approach would be dictated by that strategic choice, and the listing would be positioned accordingly.
For example, the <title> tag on the page is: "14602 Hollow Wood Rd., Huntersville NC 28078 (Skybrook  Subdivision" blah blah blah."  A Thrift-focused approach would perhaps dictate a <title> tag like: "Unbelievable Bargain!" or "Super deal in Huntersville, NC" or some such.
The Description might be something more like:
Don't miss this incredible bargain in the Skybrook Subdivision!  Priced 30% below comparable floorplans, this fantastic 5 BR, 5BA home is an absolute steal at $450K.  Blah blah blah.
The point is to appeal directly to the Thrift mindset, which is mostly concerned with price above all.
Photos are important, but when aimed at a Thrift consumer, rather than a long list of Features, perhaps a simple side-by-side comparison showing that this property is actually far cheaper than comparable properties may be more effective.
One might include things like Rent vs. Buy analysis, using this property as an example, to show that because $450K is so cheap, it's more cost effective to buy this house than to rent a similar house in the area.  (Assuming that's true, of course.)
There are a dozen other strategies and tactics that can be considered — e.g., a mailing list comprised solely of 'Bargain Hunters', blog posts highlighting the "Best Deals of the Week", data showing how the property is below-market price-wise, etc. — once the initial decision to market the property to the Thrift consumer is made.
Post-Middle Marketing: Aspirational
The more interesting and more difficult strategy, of course, is to convert the ho-hum no-thought marketing to an appeal to the Aspirational buyer.  Because now, you have to think quite a lot about lifestyle.
Who would aspire to this particular home?  Who can afford it?  What are they like?  What's the median HH income for the area?  Is this for the thirtysomething couple with a new baby?  At 5BR, 5BA… I'm leaning towards No.  Is this an upgrade for the young couple that has seen some success?
Whatever the thinking, to do Aspirational marketing, it helps to do things like constructing a buyer profile.  I see no reason why real estate would be any different.
Here's what a sample buyer profile might look like for a $450K 5BR/5BA house in the Charlotte region:
Mr. Smith is a 42 year old partner at a law firm in Charlotte, and Mrs. Smith is a 37 year old interior decorator.  They have two children, age 11 and 8.  They have been living in their starter home in Charlotte — a $200K 3BR/1.5BA ranch which they purchased for $150K in 2002 — for the past seven years.  With Mr. Smith's continual success at his firm, the Smiths have decided that it is time for the family to move to a "real home" more appropriate for a young lawyer on the rise to entertain clients and contacts, with more space for the children, and with room for a home office for Mrs. Smith who would like to devote more time to her interior decorating business.
Their household income is $225K a year, and they have roughly $180K in assets, excluding their house.  Mr. Smith recently paid off his law school loans, and Mrs. Smith is starting to see her business pick up.  Even in a down economy, the Smiths feel pretty fortunate, and think this is a perfect buying opportunity.
While the children are most important to the Smiths, both children attend private school in Charlotte, and the Smiths are planning on continuing to send them to private schools, with an eye towards boarding school once the children are older.
The Smiths are ski enthusiasts, taking a weeklong family ski vacation to Vail every winter, and they enjoy fine dining.  One of their concerns is to be near good restaurants for their weekly "date night".
Mr. Smith drives a late-model mid-range Mercedes, while Mrs. Smith drives the family car, a Range Rover SUV.  They selected the cars in part because of the image of professional success, without ostentatious wealth, which they convey.
Mr. Smith is a huge college football fan, having attended Auburn, and is an overall sports fan.  He regularly goes out with other sports-fan attorneys from his firm for SEC games, for baseball games, and enjoys going to Panthers games.  Mrs. Smith, a former Art History major, is very involved with the arts and drags her husband to gallery openings, art shows, and takes her children to art museums as often as possible.
Etc. etc. and so on and so forth.  Buyer profiles can get as long as you need to, as detailed as you like, with information on magazine subscriptions, TV programs watched, favorite movies, and the like.
The point is to imagine what the consumer might be like.  Then to look at it and see if it makes any sense.  Properly done, the buyer profiles allow the marketer (or the realtor in this case) to check against facts and data to see if she's making good or bad judgments about the Aspirational consumer.
For example, the median household income in Charlotte, NC is $52,690.  The median price of detached single family houses is $269,730.  Given that, one might ask a reasonable question whether a family making $225K a year is really the appropriate target for a $450K house.  The house price is not even double the median house price, but the family income is four times the median income.
Perhaps there are things about the house, the surrounding neighborhood, and other factors that make the Smiths the right buyer profile.  If not, the buyer profile has to be adjusted to a couple making about $105K a year, and cascade throughout the profile scenario.
Having identified the appropriate Aspirations, the marketing then must be shaped around those key points.  The price, while important, is never the most important factor to the Aspirational consumer: what the purchase means for their lifestyle, what image/message it sends, what the purchase says about the consumer are really more important.
So, for example, the Description for the property above might be something more like this:
Live the life you've always wanted in the tranquil prestigious Skybrook Community.  This grand 5 BR/5BA home is perfect for formal entertaining with a two-story great room with soaring ceilings and a restaurant-caliber professional kitchen.  Designed with the successful professional in mind, the floorplan includes an office suite on the ground floor fully wired for high-speed access.
Get away from the hub-bub of the city and take quiet evening walks on the scenic park next door with a landscaped pond. Etc.
I have no idea whether that copy is any good or not, but the point is to emphasize the significance of owning this home, emphasizing what it would be like to live there.
Aspirational marketing is far more difficult precisely because you never really know what it is that the consumer aspires to.  So multiple campaigns/messages may need to be crafted that appeals to different aspects of the Aspirational consumer.  And targeting becomes a real issue.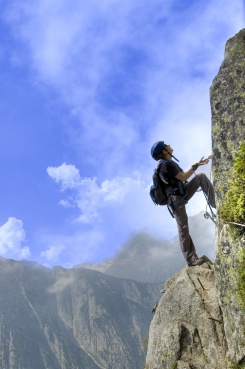 Social media and social networking may be powerful tools in assisting in this aspirational marketing.  As long as you're being honest, authentic, and truthful, if the home is in fact perfect for the up-and-coming middle aged couple, then making living in that home as part of the overall lifestyle package of the successful middle aged couple is not a problem.
The main thing is to know that in Aspirational marketing, you are selling a vision, not a product.  You are selling a dream, not a house.  You are selling a self-image, a lifestyle, an identity, not a bunch of bricks and wood.
Think Apple is selling an MP3 player with an iPod?  Think again.
Think Mercedes-Benz is selling a car?  Think again.
Think Ralph Lauren is selling shirts and pants?  Think again.
If you were selling a dream, a vision, how would the listing for 14602 Hollow Wood Rd. be different from the ho-hum, zero-thought approach of today?
Finally, the Significant Danger
Lastly, but not least, consider the danger of being in the middle, as the middle disappears.
Where a house is positioned as neither a bargain nor something to aspire to, who exactly is this appealing to?  A "decent house for a decent price" is not, I submit, a winning proposition in today's consumer mindset.  That approach, I believe, will automatically default to the Thrift mindset, since there's nothing to aspire to with such a property, people will simply look at its price relative to comparables.
The task, then, for the professional marketer (and realtor) will be to help the decisionmaker — in this case, the owner who is listing the home — decide how to position the property.  Should it be marketed as an Aspirational to a potential buyer for whom it would actually be a move up in the world?  Or can the seller price the property at a point where, despite its actual dollar cost, it can be positioned as a major bargain?
Doing neither is a significant danger.
-rsh