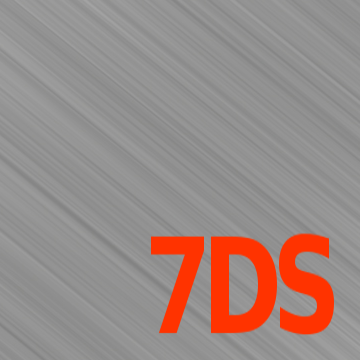 Since my announcement last Thursday, I have received an enormous outpouring of support, concern, and above all, questions.
"Where are you headed?" and "What's next for you?" are common questions.
Truth is, I have no idea.  The-event-that-shall-not-be-discussed was only last Tuesday, and suffice to say I hadn't planned on it.  At the same time, I'm not one for sitting around looking backwards when exciting things are happening all over the place.
So it is with great pleasure, and greater trepidation, that I announce the formation of 7DS Associates.  True, the "Associates" in "7DS Associates" consists mostly of my other personalities, but the mightiest oak began as an acorn dreaming.
Even that is somewhat more grandiose than I had in mind, because truth is that I'm looking at all my options, entertaining all opportunities, opening every door, and looking under every rock.  But there are things that I love doing, and things that I'm passionate about, and I rather think it would be fun to blend all of that together to work with some of the coolest business people I know.
For now, I we will be offering advisory and consulting services through 7DS in the following core competency areas:
Marketing: This includes interactive, Web 2.0, social media, and alternative marketing strategies, as well as the traditional market segmentation, marketing mix, and competitor analysis.
Operations: Organization analysis, workflow process, financial operations.
Strategy Development: Business plans, strategy formation, trend analysis.
Technology Assessment: Business cases, vendor research and management, platform analysis, tools assessment.
Product Development: Ideation, product development strategy and documentation, market and product requirements, and execution.
Those are the subjects I know, have over fifteen years experience doing, and find endlessly fascinating.  Upon request, I will throw in wardrobe consultation (for men only, as I've only worked in men's fashions) at no charge.
7DS Associates's tagline is: "Intelligence for sale".  I think it's rather appropriate.
As it happens, not only am I looking for interesting projects, tough challenges, and cool clients, I'm also looking for people to team with me in one or another capacity.  Y'know, the whole "Associates" part of "7DS Associates"….
The 7DS Associates new (brand, spankin' new) website is here: www.7dsassociates.com.  Please, refrain from criticism until you've heard how I've put it together with my bare hands in two days' time. 🙂
My new business email: rhahn -=at =- 7dsassociates -=dot=- com
Thank you all, and look forward to hearing from you!
-rsh