I had promised in Part 2 of this series that I would tackle the so-called "K-Dub" model in this part.  Well, I've decided against it.  Looking at the numbers, it seems to me that from a model perspective, there's nothing particularly novel about the K-Dub (based on Keller Williams) model.  Its appeal and power lie elsewhere — power of recruiting, passive income streams, etc. — but on paper, K-Dub is clearly inferior to an optimized Traditional model and to the employee-based TerraFirma model.  In the real world, of course, Keller Williams is the fastest growing real estate company in America for a reason.
Instead, I think it might be time to get into a meatier, opinion-based discussion about what the future might look like, based on the models thus far.  So first, for those of you inclined to mess around with spreadsheets and such, I'm attaching the actual Excel spreadsheet I've been using for my analysis: Brokerage Models 2.0 (.xlsx workbook file).
Also, before we dive in, please take a moment to go read this post by Nicolai Kolding, the guy who sort of started this all with his prescient post on the status quo.  Some of the comments to that post are just excellent, and this post of mine can be thought of as an extended comment to his post.
TerraFirma, Simulacra, K-Dub: What's the Future?
On paper, it looks as if all three models are viable at least once some of the performance-enhancing measures such as cutting costs, increasing agent productivity, and increasing broker lead generation (which leads to higher % retained) are successfully put into place.
But on these numbers, it seems to me that TerraFirma is the clear winner on all counts: higher profits, higher profit margins, and greater financial rewards for the Customer Relationship Owners ("CRO" hereafter).  Averaging 25% profit margins (again, on these hypothetical numbers), the partnership + associates model of TerraFirma actually could out-invest any of the other models by significant margins if the owners (partners) chose to reinvest in the business as opposed to taking the profits home.
The K-Dub model, based on Keller Williams which is the fastest growing real estate company in America in the real world, is interesting in that I couldn't figure out a way to incorporate KW's seven levels of profit-sharing that results in passive income for agents who are strong recruiters.  But from the brokerage owner's perspective, it seems to me that the K-Dub model is the least attractive on paper: even with all of the Optimization measures, the K-Dub owner never breaks 4.3% of gross GCI as profit margin.  With such thin margins, it isn't at all clear to me that the K-Dub owner has much room for capital investment, for reserve funds, or anything of the sort.
On the flipside, of course, the K-Dub model really lends itself to incredibly strong recruitment; so my assumptions about distribution of agents between Tier 1 and Tier 4 may be completely off when it comes to a recruitment-heavy model like K-Dub.  And that may lead to far higher margins and profits for the K-Dub owner; I'd need to see some actual numbers to determine if the distribution of agents within a K-Dub model is significantly different than in traditional brokerage.
Traditional brokerage — what we all know of as "real estate brokerage" — is something of an odd beast to me.  On the one hand, if all of the Optimization measures can be implemented successfully, it can be a viable model generating about 13% margins on gross GCI.  In theory, and on paper, this is the most lucrative model since those profits are not shared with a bunch of partners as in the TerraFirma model.  The Broker/Owner would walk away with that entire amount if he so chose.
That's the story the numbers tell.  Now, let's go behind the numbers a little bit.
Behind the Numbers: Significant Issues
Each model has significant issues behind the numbers.
TerraFirma
TerraFirma has two major issues behind those numbers.  First, as with a law firm, there are serious issues of governance and compensation between the partners.  In a traditional brokerage, the Broker/Owner pretty much rules; it's his company, so he can do what he wants.  With a bunch of partners, ensuring effective governance becomes a major challenge.  Compensation amongst and between the partners is usually a major issue with a model like this as well — not each partner is going to bring in exactly 60 transactions of equal size as on paper.  In the real world, you may have partners who are bigtime rainmakers, and others who have hit a rough patch.  How do you divvy up the firm profits equitably, and with an eye on aligning the interests of each partner with that of the firm as a whole?
The best thing that can be said about these issues, of course, is that they're nothing new; professional services firms have been dealing with these issues for decades, and there are best practices to minimize conflict and to setup governance.
The second issue is perhaps far more challenging for real estate: cashflow management.  Because the expenses are more or less fixed — salary, overhead, etc. — TerraFirma needs a far stronger hand when it comes to cashflow management.  With long deal cycles, and the culture of real estate in the United States being one of payment at completion, the TerraFirma brokerage is looking at having to pay out expenses in advance of revenues.  At least with law firms, the firm can charge a retainer fee in advance of starting work — and use that to invest in what it needs to.  With real estate, the firm has to wait to get paid at the closing, but do a ton of work in advance of the closing.
Additionally, it means that TerraFirma requires startup capital unlike the other models.  Hiring staff, setting up systems, setting up CRM, etc. are all costs in advance of revenue.  In this sense, TerraFirma behaves more like traditional companies in other industries and less like a real estate brokerage.
Simulacra (the "Traditional")
Simulacra's major issues remain the key question of recruiting and retaining top performers.  On paper, the Optimization techniques lead to healthy margins, substantial profits, and so on.  It doesn't take enormous funds to start a traditional brokerage; nor is there a pressing governance issue.  But behind the numbers, there's a very serious problem indeed.  Look at the sources of revenues:
Company Dollar is simply taking a piece of each and every deal an agent brings in, even if sourced by the agent.
Transaction and Per Head fees are more or less arbitrary fees levied on the agent for the privilege of generating revenues for the brokerage; it isn't at all clear to me what the value proposition is here for the productive agent.  Many traditional brokerages do not charge these fees and instead take it out of their share of the net GCI, but then you have to reduce the model accordingly –> which means lower revenues and lower profits.
Broker Leads are valuable, and can be justified easily, but what the model leaves out is the cost of generating those Broker Leads.
Of the three revenue streams, only the Broker Leads revenue stream strikes me as being even remotely acceptable psychologically.  The other two are essentially, "If I make money, then you lose money" propositions that makes alignment of incentives more or less impossible in real estate.  The incentive on the part of the agent, then, is to minimize the amount she's paying out to the broker pretty much at all costs.
A truly top producing agent might then demand very high splits (95% splits) or elimination of fees ("You pay the transaction fee, okay?") or some combination of goodies so that she can extract the most value from her own revenues.  This is no different than tax minimization strategies that all Americans follow.  Government can tell us that we get tremendous value for these taxes we pay, and some of us may be fine paying taxes, but I don't know a single person who doesn't claim deductions they could otherwise, tries to minimize the tax he has to pay, or overpays taxes on purpose.
And as long as that adversarial relationship exists between broker profitability and agent pay, I believe that all traditional models have to contend with the Lowest Bidder: someone else will come along and offer more goodies to their top agents.  The success of Keller Williams, which attempts to eliminate this tension, is suggestive.  And there are models coming up that contemplate 100% splits with minimal services making tiny margins on the transaction fees.
The answer then has to be Broker Leads.  The question here is… how do you generate such broker leads while cutting costs?  These broker-generated leads (let's say they're all from the brokerage's IDX website for simplicity's sake) aren't exactly free manna from the heavens.  The broker would have to do things to generate traffic, to generate leads, then to distribute the leads, manage the leads, and so on through to closing.
Perhaps the answer is that the Simulacra owner can reallocate expenses from one place (like Occupancy) to another (like Marketing).  This is, to say the least, highly theoretical, especially if the Simulacra owner is losing money while trying to do this.
Furthermore, it is not at all clear to me that cost-cutting measures have zero impact on productivity.  Are agents who work virtually really as productive as agents who sit together in an office?  Are agents really able to keep up the same level of production if the support staff has been slashed by 25%, resulting in them having to do more transactions, more paperwork, more whatever?  And is it reasonable to think that amidst major cost cutting, amidst reduction in staff, that the agents can be pushed to higher productivity?  These are, to be fair, all questions of fact; real world data might show that yes, indeed, all of these things are possible.
Maybe.  But until I see real world data, I see serious issues with getting from the broken, going-bankrupt Simulacra model to the healthy, making-money Simulacra with Optimization.
K-Dub
It's difficult to opine about this model, largely because I couldn't model the key to its success: residual-based recruitment and retention.  K-Dub works because it overcomes the key question of recruiting and retention, and much of that is based on the tiered profit sharing mechanism.  From a financial standpoint, you can model out what the cost of such profit sharing is to the brokerage, and I have done that.  But it's impossible to see what the impact on agent earnings is because you have to make too many assumptions about how effective each agent has been on recruiting.  Furthermore, it isn't clear that the more productive agents are necessarily the top recruiters, which means that a Tier 3 agent could in theory have tons of residual income from simply going out and recruiting a ton of people.
But on the numbers themselves, what's remarkable is how similar K-Dub is to Simulacra in terms of key revenue drivers.  It remains a model where brokers and agents split the commission pie; the cap on broker splits (which I've put at $22K as per a Keller Williams recruiting document, attached at the end of this post) appears to mitigate the conflict, and the profit-sharing certainly does, but neither of those things hides the fact that the broker still takes a piece of the agent's business.  And until the cap is reached, the splits are fairly aggressive in favor of the broker: 70/30 split is what I saw in the Keller Williams document.
Without optimization and enhancement — cost-cutting, etc. — the K-Dub model also loses money.  So the same questions arise here as do with Simulacra: How does one raise productivity while cutting costs?  The answer from a K-Dub perspective likely is something about "culture" — recruiting only the most highly motivated agents who want to cap out and make 100% of the commissions — and something to do with profit sharing.  Perhaps; but as I've pointed out, neither of those can be adequately modeled.
Aligning Incentives: Why TerraFirma Should Win Out
Those are the issues and potential weaknesses of each model.  Each has its strengths as well.
In the final analysis, however, I do believe that TerraFirma should win out because of its key strength: aligning the interests of all of its people.
Unlike other models where essentially the broker and the agent fight over shares of the same pie, assuming that partnership issues are worked out, TerraFirma is the only model where partners, associates, and staff interests are in alignment.  Partners have an incentive to focus on bringing in business, and to share profits with other rainmakers: shared resources maximize profitability.  Although the model scales staff and marketing expenses along with GCI revenues, in practice, TerraFirma will reach a point where one can add incremental revenue and partners without increasing staff or marketing spend significantly.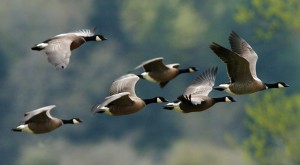 For example, take the 187 person version (the Large) with 95 staffers and 72 associates working under 20 rainmaker partners.  Let's say that the 95 staff number includes a marketing team of 15 and an IT staff of 5: a serious headcount that likely could support a far larger organization.  That firm can easily add 5 more partners and 300 more deals without needing to add more to either marketing or IT.  Going from a 3.6 to 1 ratio of associates to partners to a 2.88 to 1 ratio does not strike me as ridiculous.
So even if a partner feels that he might be able to make more money on his own, he'd have to consider the costs of replicating all of the support and infrastructure of TerraFirma — a costly and time-consuming effort.  There are some strong incentives to stay and share the business with others.  The model clearly suggests that a partner at TerraFirma makes more money than top tier agents in other models.
The associates and staff interests are to ensure that the firm is profitable so that they continue to have a job.  Furthermore, the associates are not required to bring in business but merely to execute the business in support of the partnership.  If they don't perform, if they violate brand standards, ethical standards, or professionalism standards of the firm, they will be fired and someone else brought in to replace them.  Of course, what makes this probable is the salary.  TerraFirma pays its associates; they are a fixed expense.  Therefore, the interests of the firm are to maximize the value from its associates — quite unlike the traditional or K-Dub models where agents are a variable expense and are a source of fee revenues even if unproductive or unprofessional.  This means training associates, making sure they have all of the tools, ensuring that they remain knowledgeable about the market, the rules and regulations, best practices for transactions and customer service, etc. are all very much in the firm's interest.
There are no questions of value propositions; TerraFirma agents don't ask, "Well, why do I need a brokerage anyhow?" because they're getting paid a salary, getting benefits, a 401(k), like any other corporate employee.  They can always want more money, ask for a raise, or a bigger office, and so on, but that's standard HR management.  Do a great job, have a great year, and there are raises, bonuses, and the like; screw up, have a crappy year, and there will be firings and layoffs.
Ambitious associates who want to build their own business can do so; become a big enough rainmaker, and the firm would have to consider making you a partner or losing you to a competitor.
TerraFirma can actually make and enforce brand promises because its people are salaried employees.  If an agent doesn't answer emails, you don't think about how much revenue walks out the door with her; you just replace her with someone who is up to your standards.  You can actually hold your people to far higher standards of customer service and make them accountable in ways that the other models find very difficult.
And finally, TerraFirma has a built-in exit strategy for each and every partner beyond the sale of the whole business to a competitor.  When one partner decides to hang up her spurs, the other partners can essentially buy out her partnership interests.  In the alternative, she'll keep earning a share of the firm's profits (likely reduced upon retirement) as an equity owner of the firm.
Game Changer
Lastly, but not least, TerraFirma is a game changer in a way the other models cannot be because of its profit margin.
At least on paper, the TerraFirma model nearly doubles the profit margins of the traditional brokerage and nearly sextuples the margins at K-Dub.  Most of those profits go towards paying the partners.
However, it has the flexibility to reinvest those profits back into the business.  K-Dub with its 3-4% margins doesn't have the cashflow to plow back into the business, and Simulacra's high margins need to be questioned as above.
If a novel technology comes along, or there is a disruption in the market, he who has the war chest starts with a big advantage.  High margins can and should lead to larger war chests, larger cap-ex budgets, and the ability to out-market any non-TerraFirma competitor.  Simply by agreeing to take less profits, and paying themselves on par with Tier 1 Agents at Simulacra, the partners of Terra Firma (Large) can plow back in nearly $2M into investments that will continue to widen the competitive advantage.
This is a game changer in real estate.  To believe otherwise requires a real leap of skepticism.  It requires believing that a company which invests 5% of its revenues into R&D won't have or develop a sustainable competitive advantage over a company that has no money to do R&D at all.
Even I am not that skeptical.
-rsh
References/Resources:
– Keller Williams Profit Sharing White Paper (PDF): MA_ProfitShareWhitePaper
– Keller Williams Recruiting Document (DOC): Keller_Williams_Info