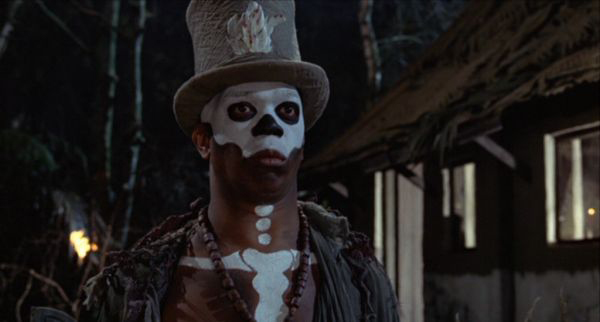 This topic actually began during a video shoot I did with a couple of really cool real estate social media people, but at the NAR Convention this past weekend, it came up again.  It's an interesting enough a question that I thought I'd post about it.
The issue is, How would you know if you're doing it wrong?
Feedback loop is important in virtually every aspect of life, to provide guidance as to what to do.  Touch a hot stove, and you get burned, thereby learning that you shouldn't touch hot stoves.  Don't return a client's phone call, and you get complaints (or lose the client), thereby learning that you should promptly return client phone calls.  Do something well, and you get rewarded; do something poorly, and you get punished. That feedback (whether immediate or delayed) is a vital component of adjusting both plans and actions.
With "standard" marketing, you have metrics or guidelines or rules of thumb or whatever to tell you if you're doing it wrong.  For example, if the industry average for an open rate on opt-in email marketing is (let's just say) 5%, and your mailing comes in at 1%, then you know that you did something wrong.  If your site was growing at 10% a month, then you do a redesign, and suddenly, your traffic drops by 5% a month instead, you know that you did something wrong.  So you can make a course correction.
With social media marketing (or social networking or social-anything), what would tell you that you're "doing it wrong" and allow you to make a course correction?
The Conundrum…
So in conversations about social media as a marketing channel, some of the things I have heard time and again from the experts (and probably even have preached myself from time to time) are things like:
Be patient; it takes a while for blogging/Facebook/Twitter/Whatever to bear fruit
It's not a Return on Investment, but a Return on Engagement
Social media is about engagement with other people, and branding yourself effectively
And so on.
For example, Maya Paveza (@mayareguru) suggested in conversation with me that it will take anywhere between 9 months to a year before social media marketing efforts will start to make a real difference in business.  Well, that's a long time to get feedback on your efforts.  What if you're doing it all wrong?  How will you know?
If it's about engagement, how will I know if my efforts are working or not working?  Do I look at comments on a blogpost?  If so, getting zero comments = not working?  When?  A week into blogging or a year into blogging?  Is it working if I get three comments?  Ten?
With social networks, am I doing it right or doing it wrong if I have 150 followers on Twitter after six months?  What if it's 500 follower? 1500?  Can Klout tell me if I'm doing it right or wrong?
If I'm using social media to brand myself as a local expert… how will I know that I'm doing it right and improving my brand identity and brand promise in the marketplace?  Maybe I'm screwing it up and trashing my brand in my local marketplace.  How can I tell?
And critical to all these questions… when can I tell?  If it's a year before I can get a real sense of right-way or wrong-way… that's a lot of energy and effort wasted if I've been doing it wrong all that time.
The answers thus far from conversations appear to be like Justice Stewart's definition of obscenity: "I know it when I see it."  Apparently, you just know when it's working, and when it's not.  It's all sort of subjective, dependent on your particular situation, goals, frequency, consistency, and so on and so forth.
Well, there's a reason why the Supreme Court no longer uses the "I know it when I see it" when deciding obscenity cases.  It provides no guidance whatsoever to the citizenry.
This isn't about "ROI", or arguing that social media is useless or some such pablum.  That debate has, I think, been settled.  This is about course correction, about correcting mistakes, or doing more of what works.  In an engagement-driven, engagement-centric model of social media marketing, how will you know (and when can you start to tell) if you're doing it right?
Without addressing this conundrum, how does one go about "teaching" social media after all?  If you can't tell within a reasonable period of time that you're doing it right or wrong, ain't that more of a voodoo-that-you-do invoking Baron Samedi at the crossroads than a marketing campaign?
Your thoughts, as always, welcome. 🙂  Since I, as normal, have only questions, no answers.
-rsh