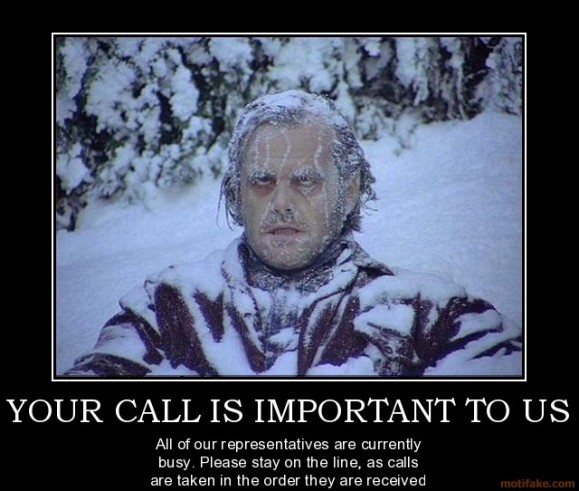 Now that I am a consumer in the real estate market, having moved from New Jersey to Texas (like so many others) and therefore having placed my house in the hands of a Realtor, I get to have some cool experiences. I wanted to share one of them with you all, especially the real estate professionals, because it struck me that this is probably not a perspective you get often from your buyers or sellers.
Tools. They're great. I know many of you use tons of them. But you are going to want to consider how the consumer on the receiving end might perceive them. I got an email today from my agent, Sue Adler — or more precisely, I did not get an email from my agent, Sue Adler — which triggered this post.
Done correctly, tools can and do help you work more efficiently, more effectively, stay in touch better, and improve customer service. But more often than not, tools can make you seem impersonal and distant, like you just don't care. And that's probably not a good thing in something like a real estate transaction.
Showing Suite

Showing Suite feedback report screen
Sue uses a product called Showing Suite, which is an online app that consolidates and automates getting buyer feedback on a listing. From their website:
Showing Suite™ boosts real estate productivity by automating the showing feedback process, allowing prospects to schedule showings on your website, and employing email marketing to communicate with both clients and incoming leads. Along with saving REALTORS® hours of time every month, Showing Suite keeps clients and leads happy and informed during their real estate transaction, resulting in obtaining more listings and selling them in less time for more money.
Now, I'm certain that the software works well, I'm sure it's a timesaver, and all of that. But let me suggest that Showing Suite most definitely does not keep clients and leads happy and informed.
As a consumer, the feeling I got from getting the email was a mixture of "Oh goody, more spam" and a raised eyebrow. Here's the email itself:
Dear Rob,

Congratulations, your property at 5 Oakdale Ave has been entered into my ShowingSuite.com system.

This is a great tool and service provided by me to you at no cost. It helps us identify what we need to do to sell your property for the most money in the fastest amount of time. With this feedback service you will be able to see all your showings, feedback and statistics of the feedback on the property at any time.
Who talks like this? Certainly not Sue, whom I've known for years as a friend, colleague, and client. The email itself is the asinine impersonal automated crap we all are used to getting from banks, online retailers, and other faceless computers posing as people.
Now, in my case, because (a) I know Sue very well, and (b) she has actually been sending me personal emails throughout the process with feedback, and (c) she has also been calling me to keep me informed of what's been happening, I knew for a fact that she was working hard to get my house sold. But suppose that she was just some real estate agent whom I had met for the first time last week. Suppose she hadn't gone through the trouble of sending me real emails that she had written herself, or calling me with updates. In that case, maybe I'm a really weird consumer (or, I might be totally representative), but getting dropped into some automated system strongly suggests to me that she isn't doing any work at all, and chose to hand me off to some voicemail-hell equivalent. Yeah, I feel real important now.
The Danger of Efficiency
There are precious few automated tools that can both increase efficiency and customer satisfaction. You know those voicemail systems that you get when you call your bank or telephone company? "Your call is important to us. Please listen carefully to the following six choices so we may properly direct your call."  Bullshit. If my call were important to you, you'd have a live person answer the damn phone. I have never met anyone who goes, "You know, I called my bank the other day and got a person; I wish I could have gotten the voicemail navigation system instead."
It's precisely because you want to make the customer service more efficient that you're going to sacrifice customer satisfaction. In the case of inbound customer service call centers, perhaps the gain in efficiency is so high that it's worth making the customer feel a little less like a person and a little more like an account number. But in the case of a high-touch, high-emotion transaction like selling someone's home… let me suggest that the more you remove your human self from the equation, the less happy your client is likely to be.
This is especially the case when you present the bill for some 5% of the sale price (and yes, I know you only get half, but the seller is still writing a check for some $20,000), but have used all sorts of time-saving, money-saving tools in the meantime at the expense of making the client feel like a person.
Remember, Consumers Have No Idea What You Do For a Living
With real estate, the average consumer — unlike a guy who has been in the real estate industry for the last nine years — has no idea what you do for a living. As far as they're concerned, you show up, do a listing presentation, put up a yard sign, do some data entry into the MLS, then several weeks later, you show up at the closing and demand a check for thousands of dollars. They don't see the behind-the-scenes work that you're doing, talking with buyer agents, contacting former clients, calling investor clients, emailing other agents, sending out emails to your private database, negotiating the terms, talking the various inspectors and lawyers and whomever through the whole thing… and they don't see you calling up agents whose name comes up in the lockbox asking how they and their clients liked the house. The whole work of a real estate agent is a mystery wrapped in an enigma for consumers.
The one way that the consumer might get a clue is if you communicate with him constantly. In the early goings, something like getting buyer feedback is a reason to communicate with the client. If you're going to outsource that work to some tool, some website, some other person or company… well, be careful.
You can do as Sue does and make sure to send personal emails and make personal phone calls with each showing, so that when the automated email shows up, your client isn't thinking, "WTF am I paying this lady for anyhow?"  (Of course, if you're doing all that work anyhow, one wonders what the value of an automated system like Showing Suite is… but I digress.) Or, you can make sure to add some personal notes on each of those forms so that your client knows you haven't just dropped him into the Automated Machine of Feedbackery and forgotten about you. (If the said tool/system doesn't allow for such personal notes… um, find another system that does.)
Otherwise, might I suggest that you suck up the inefficiency and write personal emails and make phone calls to the client? It might take five minutes, but that will be the best five minutes you've spent letting your client know that actually, yes, you are doing a lot of work for him, and that will keep your client happy. Or happier. Or less pissed off. Especially in this market.
Keep in mind: tools and technology do not keep a client happy, no matter what the advertising copy for a system says. You do. Those things that help you keep your client happy, use them. Those things that interpose some impersonal "efficient" layer between you and your client, think twice.
Just my $0.02 y'all. All advice worth what you paid for it. 🙂
-rsh