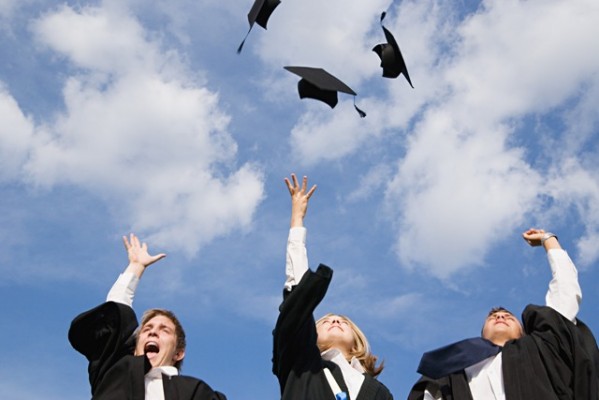 Or so says NAR:
More interestingly, however, the Member Profile shows that REALTORS® with a college education earn higher income. It indicates that across all levels of experience, NAR members with at least a bachelor's degree earn higher gross personal income than those without formal college education. For those REALTORS® with 10 years of experience in real estate or less, having a bachelor's degree increases their income by at least 18 percent compared with those with the same tenure in the business but without a degree. For members who have been in the industry for 16 to 25 years, the difference jumps to 23 percent. The difference in income is greatest for those who have been in the industry the longest. While the typical agent without a college education earns $47,600, those with a college degree earn 44 percent more or $68,500. Put differently, almost half of REALTORS®, or 48 percent, who hold a bachelor's degree or higher earn higher income than those without a college degree. Fifty-nine percent of those earning $150,000 or more have at least a bachelor's degree, while 44 percent of those earning less than $50,000 have a degree.
Interesting. I wonder if this factor has been isolated. Because it doesn't add up for me that a college degree earned 20 years ago (the 16-25 years experience category) would make that big a difference for a real estate agent. Is the Joe College REALTOR somehow introducing advanced calculus into his home pricing schemes? Or leveraging those four years spent studying the poetry of John Donne into writing copy for houses? Does that degree in sociology or political science somehow translate to improved negotiation skills? I'm not sure I see it.
There can be only three reasons why a college degree would be indicative of such disparity in income.
One, one might surmise that someone who earned a college degree is simply smarter than the non-college grad. Being smarter translates into getting more clients and doing more deals. Since real estate is not exactly quantum physics, I'm not sure on the role of book-smarts on being good at the business. In fact, some of the most successful real estate agents I know would be the first to tell you that they're not academics; they have street smarts, people smarts, but hardly love delving into math equations for fun.
Two, one could assume that someone who spent four years earning a college degree is more disciplined, less likely to quit, and more focused than the non-college grad. After all, she actually got her degree; her colleague did not. This greater endurance, capacity for commitment, translates into more deals, more income. Maybe.
Or third, it could be that having a college degree means one lives in better communities with higher home prices, and therefore have higher incomes simply due to higher GCI from selling higher priced properties. They're not any better than a non-degreed REALTOR; they just happen to live and work in higher-price point areas. Considering that most real estate agents enter the business as a second or third career — often as a result of having children — is it really that farfetched to think that the college graduate started out in neighborhoods where other college grads, all earning higher income, tend to live?
So here's the question: was the college-graduate statistic corrected for average selling price of the area in question? Or compared to other REALTORS working in the same market? Has it been corrected for things like military service (which tends to impart far more discipline than four years at college partying it up every weekend)?
Inquiring minds… uh, well, this one inquiring mind… want(s) to know.
-rsh