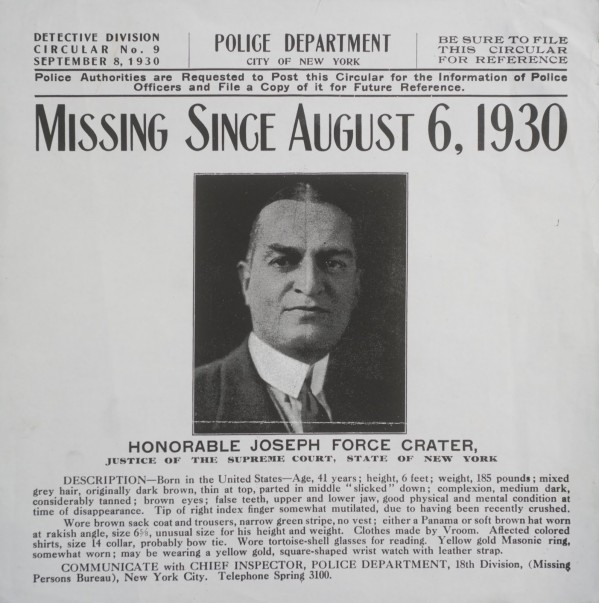 One of the most insightful set of comments I've ever read on this here blog (remember, I usually learn more from writing this blog than I ever "teach") is to my last post about technology-loving agents. As it happens frequently around these here parts, at the same time I was being enlightened by you, the commenter, I was also looking at two other things.
The first is this Mike Ferry vs. Mike Ferrara Smackdown debate (ht: Chris Smith, @TechSavvyAgent) at Coldwell Banker's recent convention. Watch at least the first 20 minutes or so; it's pretty engaging, entertaining, and enlightening:
The second is this incredibly well-written post by Jeff Brown, who also takes me to task periodically and teaches me things here on Notorious.
Here's my point/question: Where is the broker in all of this conversation?
In the entire 32 minute long debate between Ferry and Ferrara, has either gent used the word "broker" even once? I missed it if they did. In all of Jeff's wonderful post, does he mention the word "broker" at all? No.
Quite a few of the commenters on the technology and agents post expressed all sorts of reasons why technology was so important. And they make some great points. I agree with many of them. But did any of them ever mention the broker? No. And some of them are brokers or managers themselves.
This conversation about technology and the REALTOR reveals that what is at stake is the notion of the real estate agent as a professional saddled with, and deserving of, fiduciary duty. One of two things has to change: the dominant business model of contemporary real estate, or the idea that real estate is a profession.
How The Hell Do You Get To That, Rob?
At first glance, it probably looks like going from A to B to C to zeta prime. I can almost see you scratching your head thinking to yourself, what the hell are you talking about?
First, let's agree on the word "professional". If you mean by that word the degraded term meaning, "anybody who gets paid to do something", as in "professional video gamer" or "professional wrestler", then yes, real estate agents are "professionals" who get paid to sell houses.
But if you mean by it something closer to the origin of the word — the learned professions — then, boy, the comments, the Ferry/Ferrara faceoff, and the Jeff Brown post all should point out some obvious issues.
Let me summarize most of the comments taking issue with my question about tech-loving realtors: "Yes, all of those skills and qualities are essential, but if you can't get a client, then you have no chance to showcase any of those skills. So while consumers might say they don't particularly care about our technology skills, in order to get consumers in the first place, we have to be all about technology."
Let me also summarize the essence of the Ferry vs. Ferrara debate:
Ferry: You are salespeople, and sales means talking to people, so go out there and talk to them.
Ferrara: You are salespeople, but people nowadays "talk" via Facebook, Twitter, and text messaging. So learn your social media skills so you can be effective salespeople.
And finally, let me summarize Jeff's post about real estate blogging: "Be the best, demonstrate it, and clients will raise their hands."
Interesting contrast, no?
A Thought Experiment
With that in mind, let's do a thought experiment.
Sally is a REALTOR who simply loves real estate, and all things real estate. She's constantly thinking of improvements to how she might serve her clients, reading up on the latest changes to land use regulations, zoning laws, visiting every single new listing in person, studying the market stats, the process of doing a short sale, a REO, tax implications, mortgage regulations – in short, she is a total real estate expert. Every single client she has ever worked with comes away awed by her mastery of the subject, care and attention to their interests, and encyclopedic knowledge. She produces results for her clients, selling their homes for close to list price, with short time on market, helping her buyers avoid bad decisions, and so on. But poor Sally is a horrible lead generator. She can't work her sphere, she can't schmooze people at parties, her IDX produces nothing substantial. (Yes, I know, someone who is that great would get huge referral business, but this is a hypothetical; bear with me and assume she can't do lead gen at all.)
Tim, on the other hand, doesn't particularly care that much about the details of real estate. The last time he "studied" real estate  was when he took his licensing exam, and not that hard at that point either. He frequently makes mistakes, but none so major as to result in lawsuits. He's got a relatively thin grasp on ethics, doesn't really know the market (but uses some off-the-shelf stats package to make people think he does), negotiates poorly and rarely, and simply put, just isn't that good a realtor. But Tim is an amazing lead generator. He's all over the web, his sites produce email and telephone inquiries every single day, he goes on four, five listing presentations every week, and wins at least one of them. He's great at parties, Little League games, at church, at the Elks Lodge meetings, networks like a fiend, and in short, produces an avalanche of leads.
Which agent, Tim or Sally, do you think the broker would value more?
By that I don't mean you the specific boutique broker who only cares about customer service. I mean the dominant business model of brokerage today in American real estate in which the broker is ostensibly (and legally) the person whom the client trusts with his most valuable asset, but has never even spoken one word to said client.
If you said Sally, you live in a different world and work in a different industry than the one I'm in. The Tims of the world become superstars, with legions of buyer agents under his team, and get feted by his broker as a top producer. The Sallys of our industry get encouraged to join Tim's team as a transaction manager or a buyer's agent.
The Missing Person: Broker
In the dominant model, where the broker is no longer in the real estate business, but in the agent recruiting business, all lead generation, all sales, is the responsibility of the agent. In the event that the broker does generate leads, those leads are usually sold to the agent via increased splits. So yes, brokers and managers will try to train you (if they do at all) on how to work your sphere of influence, encourage you to take up blogging, or go belly-to-belly with people you know, or how to farm a market effectively, and whatever else so that you, the agent, can generate leads and make sales.
This person, I'm sorry to say, is not a professional; he's a salesperson, as per Mike Ferry and Mike Ferrara. He's running his own small business, as per companies like Keller Williams. Functionally, there is no difference between this guy and a telemarketer, except that the telemarketer is usually handed thousands of leads he has to call, and a product/service that the employer actually creates to sell. In real estate, you have to create the product (i.e., get the listing/buyer) too, and generate your own list of leads.
There is no such thing as a "professional salesperson". Sales is incredibly important, and sales skills are highly, highly valued by all employers — but even salespeople will tell you that what they do is a trade, not a profession.
An Alternate Universe
Since we're in imagination mode, imagine an alternative reality with me. One in which the broker is not missing, and is in the real estate business himself.
In that universe, it would be the broker, not the agent, who is so concerned all the time about generating leads. It would be the broker, not the agent, who is spending all his time thinking about technology, social media, new marketing techniques, and so on. It would be the broker, not the agent, thinking about sphere of influence, branding, blogposts, Facebook, and Twitter. But since the broker would have had many years of experience (yes, I know I'm assuming here in some states of the union), already paid his dues, already learned how to do real estate, for him to be more concerned about lead generation, sales, and marketing is natural.
And in that universe, the broker would value Sally a whole lot more. Because she is servicing his clients. And what he wants from an agent is someone who love and studies real estate the way that he once did as a younger man.
While imperfect, this more or less describes the legal profession. When I posted two years ago that a real estate brokerage could be operated like a law firm, what I meant was this. Imagine a broker who really cares about his clients, and wants the best people to serve those clients, who understands that as the person with a track record, with experience, with knowledge and wisdom that only comes from real world experience of helping families buy and sell their homes, that he is best suited to doing business development and lead generation. A broker who takes his legal fiduciary responsibility seriously, and understands that every single agent under his name represents him. Imagine the agents this broker would hire.
And should an agent master the craft of the profession, to the point where she can say with confidence that she is a real estate expert, with a track record, with not only knowledge but wisdom — or to quote Jeff Brown, "steppin' up with real information, expertise, and superior knowledge" — then she is ready to become a partner, a broker like him, and start working on the business development and lead generation efforts.
A lawyer at a law firm is not expected to have to worry about getting clients until his seventh or eighth year. Because until that point, until the new attorney fresh out of law school with all his fancy book learnin' has had the experience of working on real cases, real transactions, under the close supervision of the partner whose client it is, she isn't deemed ready to worry about getting clients. That's the job of the partners, who have already demonstrated expertise and superior knowledge.
Similar dynamics exist with medical doctors. A hospital or a private practice group does not take a brand new graduate of a medical school and throw him out there to get his own business. The senior physicians recognize that this promising young man has a way to go to learn the profession of being a doctor.
Why can't we have this in our industry?
Real Estate As a Profession
I happen to believe that real estate is a profession. Maybe I'm a fool, and maybe I'm naive. But I have so much respect for the true professionals who love real estate so that I don't have to. This is now my eighth year in the industry, and every year, I learn something new that makes me admire those who practice real estate brokerage the right way: advising clients on the most important and deeply emotional transaction of their lives. I work in this industry because I have enormous respect for the brokers who do it the right way, who really care about the clients of their company, who refuse to cut corners to go recruit every Tom, Dick, and Harry with a pulse and saddle them with the burden of business development. They are few and far in between, but they exist.
So hope exists.
But insofar as brand new agents come into the business thinking their job is to help people buy and sell homes, and then learn that actually, their job is to go sell brokerage services to every single person who crosses their path, this is not a profession but a boiler room. As long as brokers totally abdicate their responsibility both to clients and to agents, this cannot be a profession. As long as brokers go missing in the real estate industry, because they're too busy being in the recruiting and retention industry, real estate will never be a profession.
If this state of being is what you like, what you prefer, what you admire because 'it is what it is'… that's fine. But at least have the courage then to lobby the state governments to remove the silly fiduciary responsibility bullshit from real estate, and let's call a spade a spade. Because I can tell you this: consumers see right through it. And they treat you like salespeople, because you act like salespeople.
Can it change? Yes, I believe it can. Will it change? I haven't the faintest idea.
But I do know how it'll change, if it changes. It will start with brokers returning to the real estate business.
And interestingly enough, it is technology that will allow them to return to the real estate business. Therein lies my hope for the future.
Have you seen me?