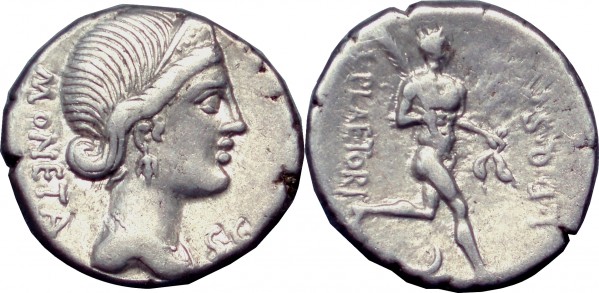 One of my favorite writers/bloggers, Brian Boero of 1000watt, has another gem up on his blog, in which he excoriates an unnamed "large regional company" for recruiting "dual-career agents". It's worth a read, and it's short.
In it, he makes this claim:
Companies with strong organizations, a discriminating approach to recruiting, and standards around service delivery are beginning to pointedly position themselves against the companies in their markets without these things.

It's resonating.
That's fantastic news. Now, show me the money.
Todd Waller, in the comments, writes, "Thank you for continuing to be a beacon of sanity in an industry that is easily sidetracked by the siren's call of the almighty dollar."
Pam O'Connor, a brilliant executive and longtime veteran of the industry, also comments, "Until our industry becomes about talent selection instead of recruiting, and about standards and accountability instead of churning bodies and hoping some will "take," consumers will continue to lack confidence, making it an uphill climb for the true professionals who are tainted by the rest."
Agree wholeheartedly with both Todd and Pam. Now, show me the money.
It's quite simple. Brokers are not in business to screw consumers. Nor are they in business to bring shame upon the industry. They're in business to make money, and turn a profit.
The reason why these business models are embraced is because they make money. If the "higher plane" model of real estate that you, me, Brian, Todd, and Pam all espouse made more money than the scrape-the-bottom models, and killed the unprofessional models in the marketplace, then everyone would swiftly abandon those and join the Raise The Bar Brokerage model.
To that extent, I disagree with my friend Todd. The siren's call of the Almighty Dollar is the reason to be in business. Otherwise, convert the brokerage right now, today, into a non-profit and Do Good.
So here's the challenge for the critics of the broken brokerage model of our industry: start posting numbers. Don't just tell me and the world that companies are "positioning themselves" against the crap competition; tell me that those companies are kicking the ass of the crap competition, and by how much: Good Professionals Realty has 62% market share, made $4 billion in sales, at 32% profit margins last year, vs. Generic Crap Brokerage who has 12% market share and lost a million bucks last year, despite having 500 more agents than Good Professionals Realty. That would be welcome news.
Let's stop banging that same old drum, complaining about how crappy some agents are; we all know. Do let's start banging the drum of how talent selection, standards and accountability yield superior financial performance. A respected firm like 1000watt can undertake a benchmark study of broker performance, broken down by talent selection & standards ratings, and show us all that indeed, the high road pays better than the low road. A major company like Leading Real Estate Companies of the World can commission such a study.
In fact, here's a call to action. Send me your recruiting, training, standards, accountability and operating processes along with 3 years of financials. I'll gladly, and for no charge, do whatever number crunching and happily start compiling data on financial performance of the high road brokerage models. I'll never release your individual info, but happily benchmark your performance against everyone else who sends me data. I'm probably not going to get the low road guys to send me anything, but at a minimum, if we can show that the high road results in 15% revenue growth year over year, 20% market share growth year over year, and healthy, above-average profit margins… maybe some of those low-road guys might see reason to change.
Because pecunia loquitur, my friends. Money talks.
-rsh