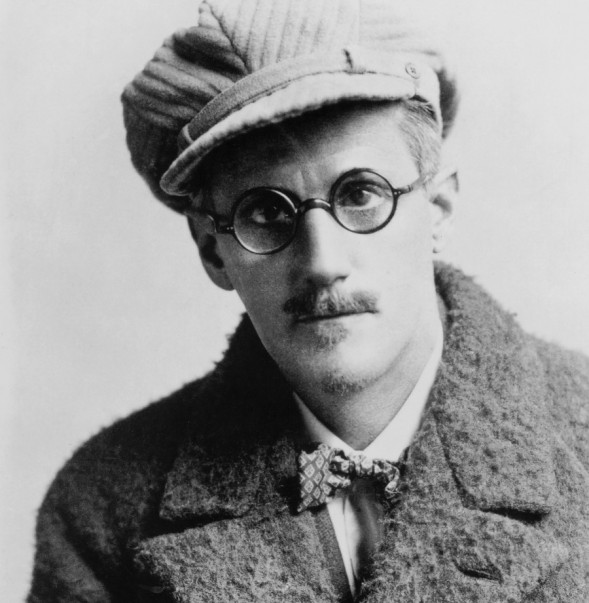 This morning, I got into a bit of an interesting discussion on Twitter with Maura Neill, Daniel Rothamel, Matthew Shadbolt, Josh Ferris and others. It was about content creation strategies.
At almost every agent-oriented real estate conference you might have attended in the past few years, and are likely to attend in the next couple, various people offer various advice to real estate agents on how to create "great content" for their blogs, websites, Facebook Pages, and so on.
The most frequently cited advice is something along these lines: "Know your audience and what they want; you can't lose if you do".
I emphatically disagree with this, and consider it to be very, very bad advice. It turns out that when it comes to content, knowing your audience and what they want is almost entirely counterproductive for all but the few (I'll explain below). My advice: "Create content that you find compelling and forget everything else."
Let's get into why.
The Audience Doesn't Know Jack
The "know your audience" concept seems so logical, so straightforward, so obvious. It gets repeated by everybody from bloggers to major studio executives. I mean, jeez, if you know that people want to see XYZ, and you give them XYZ, how could that fail?
The problem is that most people have no idea what they want, especially when it comes to works of creativity.
I went to a high-end restaurant the other day and asked the waiter what he'd recommend. He points to some dish that involved pureed beets; I don't like beets. I would never, ever have ordered this dish. But, that time, on his recommendation, I try it. Amazing. Delicious. I had absolutely no idea that I would have wanted pureed beets. Turns out, I did.
Similarly, I think back to moments when I remember hearing a song. I don't mean the normal sequence of "Hey, I've heard that somewhere before" turning into repetitive radio play until it seeps into my subconscious (see, e.g., anything by Bruno Mars). I mean those moments when you remember where you were and what you were doing when you heard this amazing thing.
First is when I heard Public Enemy for the first time, in 1989, at a small record store off Route 24 in Long Island, NY. The song was, yes, "Fight the Power". At the time, I was heavily into New Wave music and thought rap wasn't even music. It was a couple of guys just shouting over simplistic beats. That got totally blown away when I heard this:
Do you think that Public Enemy or its record company ever thought this sort of angry, militant Black Panther inspired music would find such a wide audience? That suburban white kids would be driving around in their family station wagon pumping Fight the Power and yellin', "Elvis was a hero to most, but he didn't mean shit to me"?
The second is a couple of years later. I'm driving late at night, after having dropped a friend off at her house. The late-night DJ comes on and says something like, "Hey, here's something brand new that's been garnering a ton of underground interest". And plays this:
I had to pull over. Remember that this is 1991 or 1992. What was popular on the radio charts then? Madonna's Vogue was absolutely sweeping the country. Even on the rock charts, here are the top ten songs for the year:
Hard To Handle, The Black Crowes
What It Takes, Aerosmith
Jealous Again, The Black Crowes
The Other Side, Aerosmith
Suicide Blonde, INXS
Bad Love, Eric Clapton
If You Needed Somebody, Bad Company
Coming Of Age, Damn Yankees
Moneytalks, AC/DC
Cradle Of Love, Billy Idol
If you were concerned about what the audience wants, you would never sign a band like Nirvana. Never. I mean, Damn Yankees had a #1 hit! Cradle of Love was top ten in the rock charts! And in fact, Nirvana had a tough time finding a major record label deal: "Following repeated recommendations by Sonic Youth's Kim Gordon, Nirvana signed to DGC Records in 1990." Why repeated? So often? Why ignored until then?
And it is absolutely clear that the explosive success of Smells Like Teen Spirit was unexpected. DCG, the record company, expected to sell 250,000 copies, figuring they'd get the same audience that Sonic Youth got. Audience-oriented thinking, right?
Instead, that song and that band more or less ushered in a new age of rock in the early 90's.
This pattern repeats itself over and over and over again in every single creative arena. Books that follow no formula, appear to have no recognizable target audience, suddenly become classics. Imagine being Cormac McCarthy and pitching your idea to publishers: "Yeah, I don't plan on using punctuation much, and all of them grammar rules can go out the window."
Movies? Blair Witch Project. 'Nuff said.
TV shows? Anyone who says that they knew that South Park would have been as successful as it has been is lying to you.
Art? Can it really be debated that artists like Picasso and Monet were widely derided for decades, until suddenly, the public taste shifted? That if they had made art for an audience, aware of the audience's preferences, we'd never have heard of either of them?
People have no idea what they want, what they like, until they see it, hear it, and read it.
The Importance of Passion (And Self-Fulfillment)
Because the audience has no idea about its own likes and dislikes — until it is actually confronted with some work of creativity — the creator becomes neurotic. Every single writer, singer, musician, artist, actor, movie director, etc. etc. has a deep seated fear: "What if they hate it?"
The only way to get through that fear is to do things for yourself. Write what you find interesting. Make music that you like. And hope for the best.
That's where passion comes through. Even the most untrained, most uncouth, most unoriginal audience member can sense when a work is infused with the creator's passion. They may not like it, but they sense it and respect it. At the very least, you'd get, "Huh, that's interesting" out of them.
But the reverse is also true. Audiences can sense a lack of passion, a lack of commitment, a calculated product created and packaged to pull on certain levers. Most romantic comedies follow certain formulas; the audience senses it when the seemingly-incompatible-boy-meets-girl scenes start popping up. They might chuckle, find it enjoyable for a brief, fleeting moment, but they know they're being manipulated by the creator who couldn't give a rat's ass about the story, the characters, the dialogue, the situation. They know they're being fed pre-packaged goods.
This is why the only content strategy that makes sense is to seek self-fulfillment. If you write for anyone except yourself, you will subconsciously adopt that person's viewpoint and second-guess yourself. If you make videos for anyone except yourself, you'll find yourself thinking about what they would like, rather than what makes you happy.
In fact, quite a few long-running TV series eventually decay and die because the original passion, the original creators who were telling a story that they themselves would have wanted to hear, are replaced over time by faithful journeymen who are told who the audience is, what their preferences are, what jokes worked in the past, what jokes are likely to work in the future, and just go on churning out stuff they think the audience wants to see.
Keep in mind that this is not to say that you should completely ignore other people. That isn't art. That isn't creation. That's mere self-gratification. But the real process of creation, in my opinion, is one where the creator makes something, looks at it, says, "It is good", then offers it to the world to see if they see what he sees in it.
Audience Driven Content
This is not to say purely audience-driven content can never succeed. It can, as long as you define success a certain way.
For example, Backstreet Boys, N'Sync, and any number of forgettable, over-produced, overhyped stuff at which we look back in regret years later. There is no denying those bands made it big. Or obvious, audience-driven, formulaic works that still wow and amaze. (See, e.g., Avatar.)
But those things require immense amount of resources and unique talent. In some cases, the passion of the creator does come through, even in audience-driven content. Avatar is a good example. It's a crap movie with a crap story with cardboard cutouts for characters. But oh my… the computer graphics are insane. Even if the writer, the director, the actors all zombiewalked through their parts… the graphic artists and the computer geeks were absolutely passionate and driven.
In other cases, the production is just so well executed that the audience just goes with it, even knowing that they're digging on the formulaic tried-and-true. You've Got Mail comes to mind for me; it's literally tried and true, since it's a remake of a 1940's hit. But it's just so well done, and the actors are so perfect for their respective roles. I know it's fluff, but I can't help but like it. I feel the same way about Law & Order — you know from the initial DUN-DAH to the very end what you're going to get. But it's just so well crafted, so well done, that you just ignore it and zone out.
So here's what I realized: if you're going to create audience-driven content, seeking to find out what your target audience wants, then delivering that to them… you had better execute it perfectly with the highest standard of technique.
The Advice, Then
With all of the above, then, here's my advice to any would-be content creator.
First, to thine own self be true.
Second, within the limits of thy skills and thy craft, tell the stories that interests thee passionately enough that thou wouldst take the time to bother.
Third, if thou wouldst focus on thine audience instead, make certain that thy funds are plentiful for thou shalt need to spend mucho time and lucre to achieve perfect execution, for such run-of-the-mill standard things are a dime to the dozen at thy local market faire.
As always, I welcome your thoughts, critiques, and comments.
-rsh