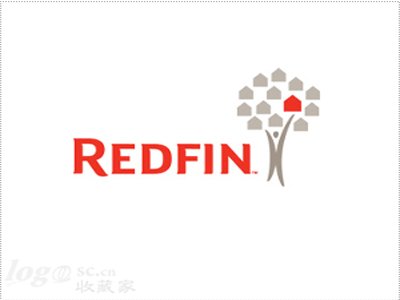 So many interesting items in the news these days. Last week has been a busy week for blogging. And it ended on a most interesting note. Following all of the excitement around Zillow and Howard Hanna and all that, I saw this news from Redfin:
Introducing Redfin 3.0: Redfin Becomes a No-Brainer

Redfin is proud to launch today a massive upgrade to its service, designed to ensure that each Redfin customer has a one-on-one relationship with his agent.

The Redfin agent who works with you throughout the touring and negotiating process now meets you from day one, sees with his own eyes the home you're buying or selling, and attends the closing.

Because we believe this service upgrade is of the same magnitude as our decision to offer free unlimited home tours, known within Redfin as Redfin 2.0, we are calling this new service model Redfin 3.0



I thought this was interesting for a lot of reasons.
First, love 'em or hate 'em, Redfin has always been a truly innovative brokerage since it began. So many companies want to claim they're innovative, that they think outside the box, and so on, but Redfin has actually proven it… to mixed results, to be fair, but they've walked the walk for years. Second, Glenn Kelman is what you might call a Big Brain; he doesn't make whimsical moves. The tired and overused term "thought leader" applies to fewer and fewer people, but Kelman I think lives up to the moniker.
So I think Redfin has done the research, thought about the decision a whole lot, and then pulled the trigger after serious consideration.
And finally, Redfin has been, without a doubt, a technology pioneer in the brokerage world. They've been so advanced, in fact, that many brokers routinely think of Redfin as a web portal first.
So Redfin 3.0 is of interest. Let's think about it some more, and think about what their moves might suggest the future of brokerages everywhere might be.
One-to-One Relationships
At the heart of Redfin's decision is to pursue what it calls a one-to-one relationship with the customer:
Now each Redfin agent is still supported by a coordinator to answer the phone and handle the paperwork, and by field agents to host short-notice tours.

But the customer primarily works with one person, his Redfin agent, who can spend the time walking through houses with the customer to better understand her needs, recommending new listings to tour and new neighborhoods to explore.

…

The customer gets the best of traditional and Redfin brokerages, with no tradeoffs: as before, a brokerage entirely re-structured to provide uncompromised customer advocacy, with technology at every step to make the process easy — and now a personal, face-to-face relationship with one agent.
What makes this so interesting is that it represents a near-total repudiation of Redfin's previous DNA. Glenn Kelman would disagree, of course, as he write:
What Still Makes Redfin Different: Our Customer Advocacy, Our Technology
This is a big change for Redfin. Some will say that, by investing more in customer relationships, we are becoming just like a traditional broker.

Anyone who says that doesn't understand what has always made Redfin different — it has never been a matter of principle for us who hosts a home tour — or how new business models are perfected: by systematically eliminating one reason after another a customer would go anywhere else.

This means that when it comes to building relationships with clients, we actually want to be just like traditional brokers, because relationships are what traditional brokers have been best at.
Despite his protestations, I say this change is truly fundamental. And part of what makes it so fundamental is that it represents one of the smartest guys running one of the most innovative brokerages in America today coming to decide that at least in real estate, the concept of B2C (business-to-consumer) relationship simply does not work. Let me explain further.
Real Estate Branding Revisited
Most of my readers know that I'm a big fan of effective branding, but branding as understood by actual marketers, rather than by most real estate agents and brokers. Back in April of 2008, I wrote this post on branding and real estate, and it resonates to this day:
In uncertain times, the brand that can truly establish itself, discover its brand soul, as the champion of the consumer on both buyer and seller side, and can communicate that effectively, will emerge stronger than ever.  The brand that can really live up to the promise that its professionals are dedicated to client success, dedicated to helping their American Dream of homeownership reality (instead of a nightmare), that brand will make enormous strides at the expense of the others.  That's where the consumer's at right now — uncertain, worried, scared.  A voice of reason, a voice of advice, a voice of assistance — if genuine and authentic — can transform the brand image and help a company rediscover its brand soul.
And great marketing minds like Marc Davison of 1000watt have been banging the branding promise drum for quite some time now.
But one of the great debates within real estate branding has been the tension between "company brand" and "personal brand". Due to the structure of the industry, reliant on unpaid 1099 independent contractors, the gut feeling of most industry people has been that consumers do not care about the brand or even the brand promise of a brokerage (you can include franchises in this). What consumers care about, we are told time and again, is the person to person relationship with a specific agent.
I've opined in the past that there is no reason why a real estate brokerage could not have a real brand, one that is meaningful to consumers. Numerous professional services companies in other industries from finance (Goldman Sachs) to consulting (McKinsey & Co., Boston Consulting Group) to law (Cravath, Swaine & Moore) have managed to create, deliver, and live up to for decades. Consumers have shown time and again that they are willing to become brand fanatics — witness the Cult of Apple, for example. Consumers have shown time and again that they are willing to pay for and be loyal to a corporate brand, even when the product is a near-total commodity; witness, for example, the Starbucks phenomenon.
The company in real estate that epitomized this idea, that a corporation, a company, a brokerage, could have a relationship with the consumer, and develop brand promises that it then delivers on through every person who works for that company, was Redfin.
It was, at the basic level, the same model that numerous major brokerage in America is attempting to follow: leverage the Internet to become broker-centric once again. The model is something like: build a fantastic website, hire the best, most consumer-focused agents you can, train them well, equip them with cutting edge technology, all of which are aimed at delivering the kind of brand experience that would create actual brand loyalty in customers. That would deliver, then, higher market share, higher revenues, and higher profits.
In fact, Redfin went a step further: it pays its agents a salary. Most brokerages merely try to become such a powerful lead generation source that it can control the agents through leads, but Redfin actually pays them. And a W-2 employee is fully under the employer's control in a way that a 1099 contractor simply is not.
In practice, prior to Redfin 3.0, when you worked with Redfin, you worked with whomever was available. Your relationship was with Redfin, not with Joe or Lisa the Redfin agent. The company — and if you will, Glenn Kelman personally — thought of you as a client, treated you as a client, and tried its very best to deliver what it promised. So you might see a house with one person, talk about the offer with another, have a coordinator help you with the actual paperwork, and so on.
And this company just decided that it could not keep doing that. It decided after what I'm certain was tons of research, talking to clients, and soul searching, decided that it needed to change to a more traditional model of brokerage where one agent works with the customer from start to finish, but supported by administrative staff.
Where Glenn makes a mistake in his announcement is here:
This means that when it comes to building relationships with clients, we actually want to be just like traditional brokers, because relationships are what traditional brokers have been best at.
No, Glenn — traditional brokers have not been best at building relationships. The agents of traditional brokers have been best at building relationships. It may seem a slight change in emphasis, but it is a critical one that makes all the difference.
It is, to say the least, a monumental denouement for me and should be for everyone else who believed in the Brokerage Brand idea.
Rethinking Technology
The other major impact is that I am forced to rethink my assessment of the impact of technology on brokerage services. I know some of the most technologically advanced brokerages out there, both large and small. They build great stuff, much of it customized, and spent millions on their websites, agent systems, and so on and so forth.
But in all honesty, not one of them could ever hold a candle to Redfin in terms of investment in, and deployment of, technology. Even today, with Zillow and Realtor.com and Trulia upping the ante every day in terms of what the real estate web experience could be like, Redfin.com remains one of the — if not the — best real estate websites out there. As I've noted, oftentimes, people in real estate think of Redfin first as a portal — a competitor to Zillow and Realtor and Trulia — rather than as a brokerages, because of its focus on technology. Redfin is a technology leader, and always has been.
Again, Glenn stressed that Redfin's commitment and leadership in technology have not been abandoned:
We've also deepened our technology differentiation. We now give every customer electronic signatures, online tour scheduling, uploaded notes and photos from their tours, email and web marketing for their listing, online insights from listings we've previewed, and a digital Deal Room for tracking escrow deadlines and tasks.

This technology won't substitute for personal relationships, but personal relationships won't substitute for technology either. A modern brokerage can't compete without both, and without creating a new covenant between consumers and agents. The old model is broken in some ways, but it works in others. With Redfin 3.0, our humble hope is to give our customers the best of both.
We'll have more to talk about this, but it is clear that Redfin isn't abandoning technology. It still employs large numbers of world-class engineers and programmers, based in the tech-centric city of Seattle. It still spends far more than your typical brokerage of any size on its website, on its user interface, on its mobile apps, and on its information technology infrastructure.
And that company is the one who just decided that no matter how great your technology, no matter how much money you spend on it, no matter how awesome your web presence and CRM platform (staffed by paid employees, mind you), that the consumer would not form the kind of brand loyalty directly with you to make the business work.
Yes, I'm rethinking the importance of and impact of technology after this news. Aren't you?
What's The Big Deal, Rob?
I could hear my friends and critics scratching their heads right now saying, "I don't get what the big deal is. Nothing changes really. Redfin's still got the website. They're still paying agents a salary. So customers work with one agent throughout the transaction. What's the big deal?"
I suppose one answer is, "Nothing." This could all be overthinking a simple change in business process. But let me make the case for why Redfin 3.0 is making me rethink a whole lot of things, and forcing a re-examination of fundamentals.
Longtime readers know that one of my "things" is the idea of controlling the customer relationship. In every industry, except for real estate, companies try to control the customer relationship. Consumers have shown time and time again that companies that do a great job of providing excellent service, a great customer experience, and maintaining the relationship with consumers will be rewarded with loyalty. This is still the case even if there is an individual customer representative who becomes the "point of contact" who maintains that relationship. For example, my banker does a great job of keeping me happy, but my banking relationship is with the BANK, not with him. Were he to leave and go to a different bank, I would not pull my accounts and follow along. Conversely, if another BANK offered something better or at less cost, I would switch despite my great relationship with the banker assigned to me.
The question is whether that pattern is even possible in real estate.
The change from Redfin 2.0 to Redfin 3.0 raises the possibility that there is something about the homebuying and home selling process that is so uniquely psychological, so uniquely human, that a relationship with anyone or anything other than another individual human being is impossible. The implication is that no brokerage company, no real estate brand, can actually control the customer relationship because real estate is so emotional, so diverse, so unique as to require a single human point of contact/control.
That assumption has consequences. Real consequences, that are directly related to many of the hot topic issues of the day in the industry.
Since this got long, I'll tackle the consequences in the next post.
But what say you? Am I overthinking this? Or am I onto something important here?
What I'd love to see is Redfin making some of their research, some of their findings, some of their thinking behind Redfin 3.0 more public so the rest of us can understand why they made the shift. It would be helpful to so many of us. What do you say, Glenn? Help us out here?
-rsh