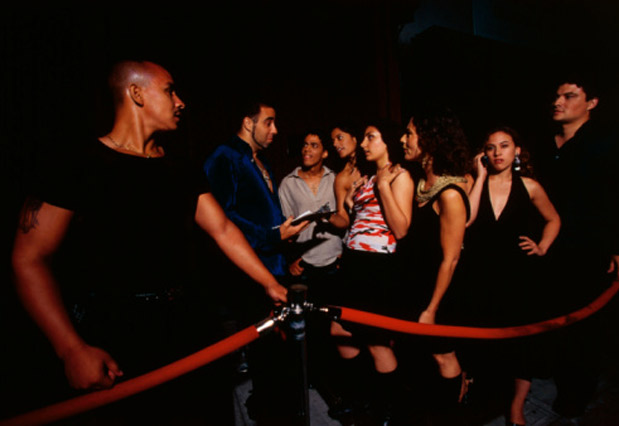 A couple of weeks ago, I wrote a post about Zillow's acquisition of Dotloop, and offered the following under "The Long Game":
Over the long haul then, those who are working with Zillow, leveraging that end-to-end data, and managing the lead-to-contract-to-close lifecycle most efficiently will do more business, make more money, and drive competitors out of business. Which then allows those survivors to pay Zillow more, so they can consolidate even more power, etc. etc. A nice beneficial feedback loop for the winners.

I have long argued that the impact of technology is that it lays down the economic law of: He that hath, gets. The dotLoop acquisition is a big step towards fulfilling that vision and making it real. Those who can leverage technology for productivity gains, and then leverage that productivity gain for lower-cost, higher-services delivery model will come to dominate real estate. And at the center of that new efficiency-driven ecosystem? Zillow.
Well, now that I've had some time coming off of a three-week stint on the road, I looked over the Zillow Q2/2015 Earnings Call. And… why people are not talking about this is beyond me. I assume it's because people in the real estate industry don't do things like read earnings call transcripts, while Wall Street pays close attention.
My take is that Zillow has some of the smartest people working in and around the real estate industry. What they think is going to happen, and what they're driving to make happen, will more than likely be something that will happen. This is one of those things.
From the Transcript
The first relevant part comes from Spencer Rascoff talking about  Zillow Group's Premier Agents:
For example, at the end of Q2, the number of agents spending more than $5,000 per month, grew 48% year-over-year. Agents spending over $2,500 per month, grew 44% year-over-year. And the number of agents spending over $1,000 per month grew 34% year-over-year. The churn rate among these cohorts very low, validating our strategy of focusing on high performing agents. [Emphasis added]
Got that? Now, read this, where Spencer is talking about what Zillow has done with Trulia's advertising products:
We made significant changes to the Trulia agent ad product in the second quarter that are impacting the business as we expected. Changing the Trulia agent advertiser list from four default checks to one default check, which is the Zillow standard and we believe to be a more consumer friendly model, has resulted in agent cancellations from lower ARPA agents and that's okay.

This change positions Trulia for the ad product integration with Zillow, and benefits high ARPA agents and consumers alike. Additionally, we've sunsetted promotional discount pricing on Trulia, which has resulted in lower advertiser net adds. This too is desired as those impressions are now going to better agents, who value their leads more and provide better service to consumers. These Trulia agents who departed over the past few months were low ARPA and low producing; the agents who remain are higher-converting and higher ARPA. [Emphasis added]
Let me translate this into English from Wall Street financialese.
"We've kicked out a bunch of low-performing, low-paying, loser agents who don't respond to customer inquiries, to focus on delivering even more leads and more value to the high-performing winner agents."
This is exactly the long game scenario I mentioned in the Zillow-Dotloop post. Zillow now has a vested interest in working with the most productive, most responsive, most professional agents. Those are the agents who will spend the most money with Zillow, because they see great ROI. As Spencer mentioned, the agents spending more than $5,000 per month with Zillow grew by 48% year over year! And there's very little churn among these agents.
(As an aside, if you're an MLS executive, and you're reading about agents gladly writing checks for $5,000 per month… I know, I know, that coffee suddenly tastes very bitter….)
So all the yammering in the industry, which I've heard, about how Zillow leads are crap, how new agents try it out for $99/month, and then just give up because they get nothing from Zillow… I gotta say, the numbers say otherwise. Agents are voting with their pocketbooks, y'all, while thought leaders make speeches and rage against the machine.
The Future of Real Estate: Concentration of Power
Unless something changes dramatically, this is the inevitable end of increased technology and the Internet. I've been talking about this ever since I started this blog. (A quick search finds this post from 2011 where I mention "he that hath, gets.")
Zillow has read the tea leaves and has decided to bet the farm on the top 5-10-15% of the producing agents, who have no trouble spending $5,000 per month on Zillow because they have the systems, staff, technology, and the expertise to turn that $5,000 investment into $50,000 in income. The rest of the industry — franchises, brokerages, Associations, MLSs — continue to try and preserve headcount-based business models.
When the entire economic model of real estate is a zero-sum game, where the number of homes sold and the prices of those homes have nothing to do with the industry and everything to do with macroeconomic factors that no one (besides maybe the Federal Reserve) controls… productivity gains for the Best of the Best have to come from somewhere.
For all the Raise the Bar hoopla of the real estate industry over the past decade or so, maybe it'll ultimately be Zillow that does it for us, over our objections, over much weeping and gnashing of teeth, as the bottom 60-70% of the agent population find themselves completely locked out of the Top Producing Agents Club because they can't afford the investment it will take to compete with the big boys and big girls.
But that is the future of the industry that Zillow has foreseen, and is now committed to bringing about. And Zillow has put its money where its mouth is. It has actually change the product lines at Trulia to rid itself of the low-performing, low-producing agents.
Question is… what about the rest of the industry? Brokerage, franchise, Association, and MLS leaders who know as well as Zillow does that huge, enormous chunks of their agents, members, and subscribers are unproductive… will they embrace this new vision and start focusing on the "high performing agents" and when they lose agents or headcount or members do like Spencer did and say, "That's okay"?
Imagine it. Just imagine it.
-rsh