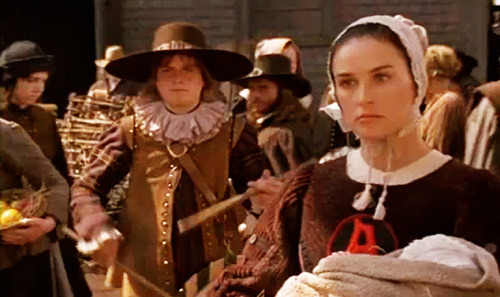 Back in the dark, dark days of the Bubble (2008-2011), I remember thinking a lot about, and talking about, strategic default. Here's a sample from the tail-end of 2010:
What got me wondering is whether that commercial and others like it, which constantly denigrate banks, call mortgages illegal and immoral, and talk about how you can transform debt into wealth and all other sorts of nonsense are having an effect nonetheless on the real estate market. Wall Street Journal the other day profiled a homeowner who walked away from an underwater mortgage, despite being able to pay. I just wonder if there's a connection at all between these guys who are hawking whatever debt consolidation or credit counseling services they're offering using fairly… ah… hyperbolic language and the increasing social acceptance of "strategic defaults".
Here we are in 2016, and the market is booming across the board. The single biggest complaint in the industry is that there aren't more homes to sell. Prices are up, into the stratosphere in some markets (San Francisco, New York, etc.), and I'm now worried that we're reinflating a bubble.
Over last weekend, I was talking with a couple of industry friends at the Association Executive Institute meeting in San Antonio. They're all smart brokers and agents and industry observers. I asked if they thought we're in a bubble. They all said No; it's different this time around, while conceding that in some markets, we might be approaching bubblicious territory.
One thing that came out of that discussion, however, is interesting to think about.
In discussing things like the new 3% down mortgage from Freddie Mac, Bank of America, and others, the general sentiment of the industry appears to be that those low down-payment mortgages won't be a problem this time around because they require high credit scores, documentation, and rational debt-to-income ratios. That may very well be true. But hasn't our society also changed substantially since the Bubble in one very important way?
The stigma of foreclosure is… what, exactly?
If there is no longer any stigma attached to foreclosure, are these 3% down mortgages something that the intelligent savvy consumer would use strategically? And if so, what do things like credit score and DTI ratios matter?
Let me expand a bit further here.
The Return of the Boomerang Buyer
Back in the ye olde now forgotten days, it was considered shameful to be bankrupt. Similarly, it was considered shameful to have your house foreclosed on. It meant that you were profligate, financially irresponsible, a deadbeat. But then the Bubble happened, and something changed in our national psyche. Not a lot of people talked about it then, and not a lot of people talk about it now, but it really does seem that the stigma of bankruptcy and foreclosure are at least lessened if not gone altogether.
For example, here's a post from Scott Schang, a mortgage broker who really knows his stuff, about financing a house with a FHA loan after a foreclosure:
2016 FHA GUIDELINES

Bankruptcy – You may apply for a FHA insured loan after your bankruptcy has been discharged for TWO (2) years with a Chapter 7 Bankruptcy.  You may apply for a FHA insured loan after your bankruptcy has been discharged for ONE (1) year with a Chapter 13 Bankruptcy
Foreclosure – You may apply for a FHA insured loan THREE (3) years after the sale/deed transfer date.
Short Sale / Deed in Lieu – You may apply for a FHA insured loan THREE (3) years after the sale date of your foreclosure. FHA treats a short sale the same as a Foreclosure for now.
Credit must be re-established no late payments in past 12-24 months, depending on hardship

Application Date must be after the above waiting period to be eligible for FHA financing after hardship.
The FHA, of course, offers low down-payment loans (albeit with PMI and other fees). But the story is similar across the board. And those more lenient attitudes towards people who were foreclosed on is helping the housing market today.
The Washington Post talked about how "boomerang buyers" are back in 2014:
Boomerang buyers who lost a home to a foreclosure or short sale between 2007 and 2013 are projected to make about 10 percent of all U.S. home purchases in 2014, according to John Burns Real Estate Consulting (JBREC). The Washington area is among those regions that are expected to have even higher levels of activity involving boomerang buyers. JBREC expects boomerang buyers to make 17.5 percent of the region's existing- and new-home purchases this year. According to JBREC, the number of boomerang buyers will increase in 2015 and 2016 as more former owners become eligible for new loans.
I didn't check to see if really one out of ten home buyers in 2014 were boomerang buyers who had foreclosures but still qualified for a mortgage. But it strikes me as really significant in a subtle, cultural way that so many people are able to get financing so soon after a foreclosure.
Stigma?
I'm certain that most of those who lost their homes during the Bubble were victims of circumstance. I know the popular imagination wants to talk up the stripper with nine condos in Las Vegas (as the movie The Big Short did) but in reality, most of those who lose their homes to foreclosure were not speculators but people who got in over their heads, lost their jobs, and couldn't make payments. Accordingly, I'm certain that most of the boomerang buyers are folks who just went through a historically rough time along with the rest of the economy.
But having said that, and perhaps because of that, doesn't it feel like the stigma against foreclosure is gone? It's hard to think that people who get foreclosed on are lazy deadbeats when you personally know a friend or a relative or six who lost their homes because prices dropped by 40% and the husband lost his job. I mean, can you imagine refusing to invite someone to a party because he's been foreclosed on?
If the social stigma against foreclosure is gone (or severely decreased) then one really might ask, "What is wrong with foreclosure?" That is, one might ask, "What is wrong with strategic default?"
Consider the Strategic Default in the No-Fault Era
Suppose that you're a 30-something Millennial buyer. You live in a tough-to-afford housing market, like Westchester County in New York. Realtor.com says that the median closed sale price in a town like New Rochelle, NY is $715K.
As a young professional couple, say you find a $600K starter home – a 3BR/2BA cottage with about 2,000 sq. ft. You take out a 3% down mortgage from BofA or some similar lender, putting down $18K. Your monthly payments would be roughly $2,800.
You decide soon after moving in to just stop paying the mortgage. Because you're a young finance professional working on Wall Street, you know how the mortgage market works. You know that your mortgage has already been sold off to some pool to be made into a RMBS; the bank that loaned you the money already got its money back, plus a profit. The investment bank that packaged up the loans into RMBS already got paid. The investors who invested in those RMBS already bought mortgage insurance in case of default.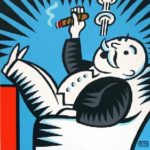 And your wife is a lawyer who wants to quit her Midtown law firm job to raise your new baby girl. So you decide, "What the hell – let's just stop paying the mortgage."
In New York, a judicial foreclosure state, the process of foreclosing on a house could take months, if not years. According to this story, if the New York courts wanted to process all of its pending foreclosures, it would take 30 years. It's not unusual even in 2016 to hear stories of people living rent-free in their homes for two or three years before the sheriff finally shows up to evict you.
As a matter of fact, the consumer law website Nolo.com has this advice, entitled "The Upside of Foreclosure":
If, early on, you decide that you don't want to keep your house and will ultimately be moving on, you may be able to skip payments for many months before the foreclosure process finally begins. And even after the foreclosure sale, chances are great that you can keep living in the house for a while longer free of charge. In all but a few states, you can stay in your house until the new owner gives you a formal written notice demanding that you leave. (See our Summary of State Foreclosure Laws.)

Having payment-free shelter for many months—both before the foreclosure action is brought and after the sale—gives you a golden opportunity to save some money. And that will grease the skids when you do have to find a new place to live.
Huh.
At $2,800 a month, if you strategically default starting with your first payment, you're out of pocket about $21,000 including your down payment. You live in the house for a year, which is definitely not hard to do anymore. That's $33,600 in cash you've saved up during that year of living rent-free. You net $12,600 in cash from strategic default. If you can drag that year out to two years, which is hardly unknown, you end up with $67,200 in cash at the end of that period.
Sure, your credit takes a hit, but… it's not clear that in 2016, that's such a big deal. You can always claim that you were misled by evil mortgage bankers or some such thing, or that the bank refused to renegotiate with you, or whatever. And with a good job, going 12-24 months without a late payment isn't too difficult. Plus, banks are bending over backwards to offer loans even to people with sub-par credit these days. Wait a few years post-foreclosure, and take all that cash you've saved up and do a 20% down conventional for the home you do intend to live in for the rest of your life. (Or better yet, move out of NY metro area to someplace like Kansas City, and pay cash for your next home.)
You could tell your friends and acquaintances that you did this, and not one of them might think badly of you. Indeed, they might think you're pretty clever to have come up with a way to "work the system" as you did and wonder why they didn't think of it themselves.
The moral sanction against foreclosure? I don't know… does that still exist?
So… What Do You Think?
The implications of a change in cultural attitude towards foreclosure are profound. The whole notion that the low down-payment mortgage is safe, as long as the borrower is otherwise creditworthy, is rooted in some notion that Americans generally live up to their obligations. Failing to do so results in not just financial pain, but social stigma. Or used to.
If the moral sanction against foreclosure is now history, like the moral sanction against divorce, then I simply don't know what prevents massive strategic default the next time the housing market takes a dip.
So… what do you think? Ever talk to your friends and neighbors about foreclosure? Given the general national attitude against banks ("banksters") and so on, is there still a stigma to foreclosure?
-rsh