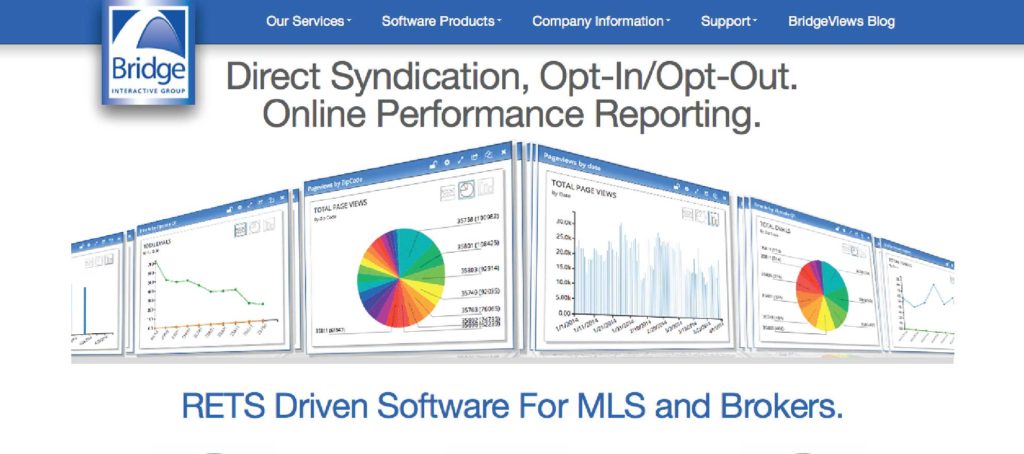 In doing some research for a couple of assignments, I've run across something that's quite frankly not all that interesting to anybody not in the real estate industry, which falls under the "Inside Baseball" type of stuff. For that matter, this might not be of any interest except to MLS nerds.
But that's what I am — an MLS nerd. So this little issue/question is fascinating to me.
Wanna get fascinated with me? Okay, let's get into it.
The issue is the linkage between IDX and Internet Display, which has pretty much been the case ever since IDX was invented in 1999. The question, then, is… in the 21st century, can that really be justified going forward?
IDX and Internet Display
We all kinda know what IDX is: it's the exception to the general rule of the MLS that MLS information is not to be used to do lead generation. With IDX, ABC Brokerage agrees to let other brokerages use its listings for "Internet Display" (which includes things like mobile and social media to some extent) as long as ABC Brokerage can display their listings as well. It's reciprocity, pure and simple.
And we all kinda know that IDX is an all-or-nothing deal. Either you're "in" IDX, or you're "out". There's no "selective IDX" where ABC Brokerage can choose who can get its listings.
The sole exception to this "all-or-nothing" approach has always been what one might call the "Seller Opt-Out". That is, if the homeowner/seller instructs the agent not to put his house on the Internet at all, then the agent/broker is allowed to keep that listing information out of the IDX pool. (One imagines that this exception was brought up by the agents working in Beverly Hills and other super-luxury markets where celebrities and Masters of the Universe types might not want anybody knowing that they're putting their mansion on the market.)
NAR Model Rules covers this with this language:
Section 18.1 Authorization

Note: Select one of the following two options. M

Option #1: Participants' consent for display of their listings by other participants pursuant to these rules and regulations is presumed unless a participant affirmatively notifies the MLS that the participant refuses to permit display (either on a blanket or on a listing-by-listing basis). If a participant refuses on a blanket basis to permit the display of that participant's listings, that participant may not download, frame or display the aggregated MLS data of other participants. Even where participants have given blanket authority for other participants to display their listings on IDX sites, such consent may be withdrawn on a listing-by-listing basis where the seller has prohibited all Internet display. (Amended 05/12) [Emphasis mine]
Option 2 just says that consent has to be established in writing. Otherwise, it's the same.
The Linkage
Here's what I find interesting. The Model Rules make it clear that IDX is no-go if the seller says No to all Internet display. So it's a No Internet –> No IDX.
Many an MLS adds a line/phrase to its rules that No IDX –> No Internet as well. For example, Austin's ACTRIS MLS Rules contain this language in §8.2: "If seller instructs Participant to withdraw a listing from IDX, the listing will also be withdrawn from Internet display."
Now, this makes sense logically, in a way, since the only way to prohibit display on IDX is to prohibit display on the Internet as the rules are written today.
My question is whether, in 2016, that linkage can be justified should it come under say regulatory or judicial review.
If A then B Does Not Mean If B then A
It's basic logic that just because A –> B does not mean that B –> A. (The correct pairing is that if A then B means if Not-B then Not-A). Applied here it's quite simple.
A seller who doesn't want his house on the Internet at all (A) must necessarily not want his house on IDX (B). However, it does not mean that a seller who doesn't want his house on IDX (B) doesn't want his house on the Internet at all (A).
17 years ago, when IDX was invented, this listing-by-listing withdrawal from IDX may have been justifiable on a purely technical basis: it was far too difficult to administer separate data feeds for IDX vs. VOW vs. syndication vs. whatever on a listing-by-listing basis. The MLS, after all, predates the Internet and its databases and data structures and so on are born out of a time when the idea of consumer access to MLS content was not contemplated.
But that was 17 years ago. Not only has consumer access to MLS data become the topic of discussion and conflict in the industry, but the technology to enable listing-by-listing exceptions is beyond mature. It's a fairly simple thing now to allow sellers and their agents to pick and choose where they want their homes advertised.
It is entirely possible to imagine a seller, working with his listing agent, to decide that he doesn't want his house advertised on 14,000 rinky-dink agent websites with IDX, but does still want his house advertised on the big portals and on big brokerage websites.
So now, how do we justify the linkage?
This isn't idle theorycraft either, since the biggest development in the industry over the past year or so has been the emergence of non-MLS data utilities. The most important is Upstream, of course, but other companies from CoreLogic with Trestle to Bridge Interactive to Zillow's Retsly are providing more modern data distribution technologies including fairly sophisticated API's.
It's just a matter of time before we have the capability of sellers (and their agents) to instruct that their homes be left off of IDX but kept on other channels, on a listing-by-listing, and probably website-by-website basis, as most syndication dashboards today enable.
Should there be any kind of regulatory or judicial inquiry into the linkage between IDX and all-Internet-display in 2016, can that linkage be justified on some sort of client service or public benefit grounds? Because it seems to me that listing-opt-out in IDX might kill the damn thing, no?
Again, I know, this is a strictly inside baseball, a nobody but a very small minority of people cares type of thing… but I'm interested in what others think about it.
Back to work!
-rsh