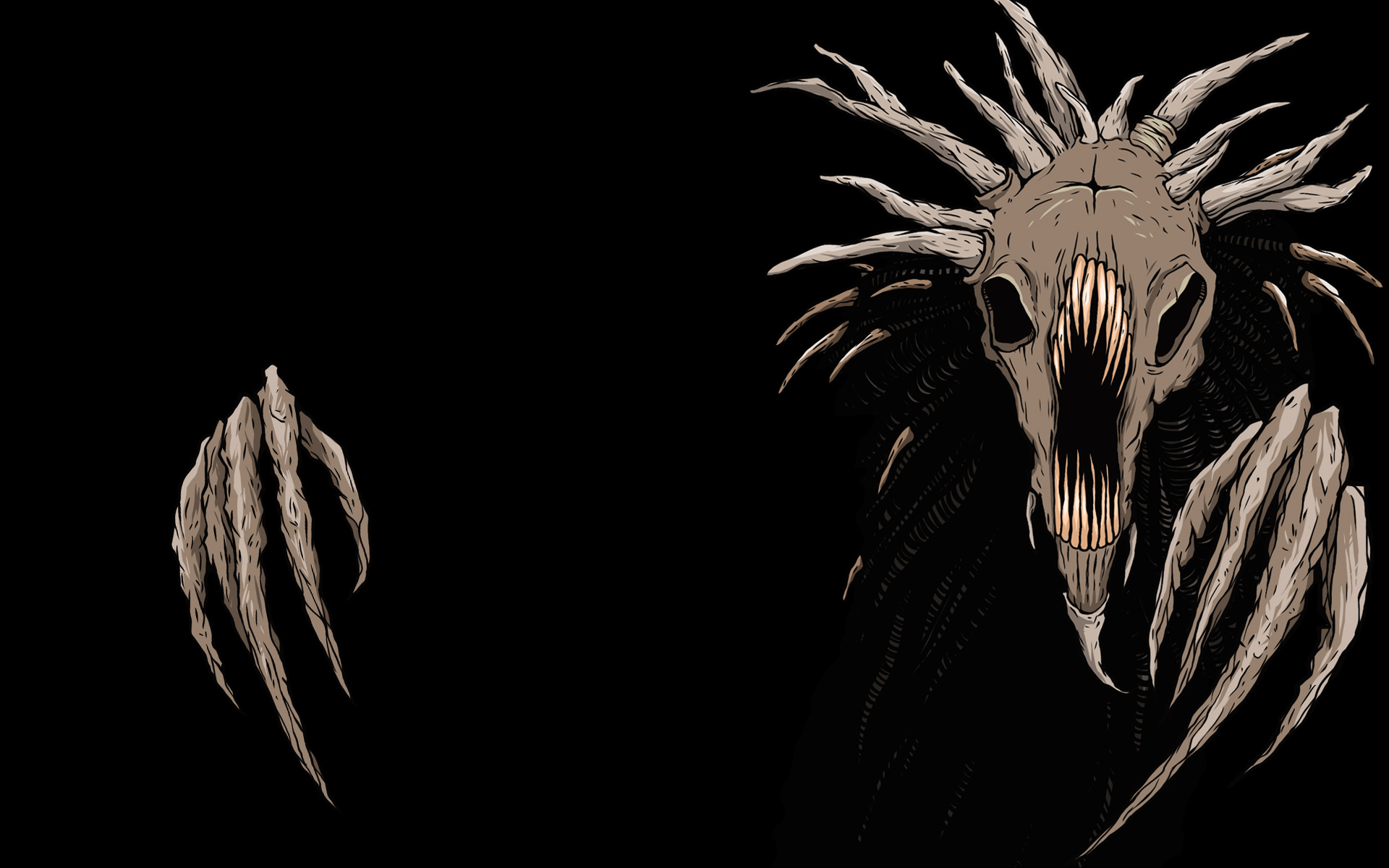 Well, this should be fun. After Rob's critique of my last piece about Upstream, I thought it would be appropriate to step into the Notorious octagon. Considering I'm not a trained attorney, that's probably a mistake (yes, that's the first of many self-deprecations to bloat my handicap on his turf). I once put a foot into law school before I realized I would likely work even more hours and earn far less than I could in real estate (cue the Raise the Bar conversation), so that's going to have to do the job.
Rob is a friend, one of the most precise analysts in the industry and a kind purveyor of a 3,000 word skewering. Though it's outside my normal comfort zone (self-deprecation #2), I'll try to adapt to the informal, irreverent, "quote and dissect" style employed here. Some of the best discussions in real estate happen here, and I'm honored to share with the Most Informed Readers in the industry. Enough of the lovefest—let's get started.
I've made the case that a significant portion of pushback against Upstream is self-serving. Some of that comes from the MLS sector. Before the accusations of an MLS-hating broker begin, I think I've proven my bona fides in the past with love letters I've written to the MLS like this one. I'm not always right, but I have gotten guidance over the years from some of the smartest MLS leaders across the country and have great respect for the institution.
Digging in to the first grenade that Rob lobbed against my piece yesterday:
Rob: "he tries [to] position anyone who questions Upstream, criticizes it, or even questions it as some sort of a retrograde self-serving cabal of people desperate to stop progress"

Sam: "There are viable arguments against Upstream and its potential for success, but they seem to be the exception."
How much of the industry is conscientiously against the business model, and how much is in self-preservation mode, we may not agree upon. But there's definitely some of both. I've heard some really thoughtful arguments against the structural setup of Upstream, here on the Notorious blog, from some folks at HAR, and even my own NWMLS.
I've also heard arguments which have a primary goal of protecting the status quo. They may not be trying to stop progress, but their efforts would, nonetheless. The tone of the conversation is important. Here's Rob, after a CMLS event that discussed Upstream at Midyear in DC:
"Then… the sessions end, people file out into the hallways, and… it's 'f**k them' muttered sotto voce… I literally had one MLS exec say to me, 'You know, I looked up the dictionary definition of "collaborate" — and we're talking about the second definition here.' For your edification, Merriam-Webster: (#2) to give help to an enemy who has invaded your country during a war."
This doesn't downgrade anyone's argument for/against Upstream, but it adds clarity for the reader who may not wander those halls. I spoke on one of the Upstream panels at that CMLS. The reception was chilly. Being from a well-run regional MLS territory where we really like our MLS, it was eye opening to see the tension. Only my friend Carl DeMusz from NORMLS was willing to give me an alternate, yet reasoned MLS perspective afterward. There's a history that has created a feeling of invasion in some of the MLS community. That's partially brokers' fault (we'll get to that), but it also generates a defensive posture that lends itself to unnecessary skepticism in some.
"Perhaps the whole brouhaha would benefit from a little more honesty, that everyone involved kind of understands and acknowledges, but refuses to say for a variety of reasons."
Let's have that conversation. Rob apparently doesn't care if he keeps his job, but I've always tried to avoid making enemies. Hopefully this conversation can be viewed as simply saying the things that we all hear in the hallways, but rarely make it into print.
There are self-serving interests on both sides of this conversation. Rob's piece spells out some very real concerns that MLS interests might have, but doesn't seem to touch the fact that we know some are merely holding back change that's coming their way.
"There are brokers, nationwide, who will benefit from Upstream's ability to reduce their costs of data input, normalization, delivery and storage. Instead of another set of Band-Aids, it delivers a cure for the mish-mash data delivery system the industry now employs." – Sam

"Every single person involved with the MLS or with MLS technology supports those goals…Quite contrary to Sam's assertion that there are these nefarious self-serving pricks who want to throw shade at Upstream because their salaries depend on stopping progress, every single person I know in the MLS industry, in the MLS technology industry, and in the Association world support the goals of Upstream." – Rob
LOL. Can I write that here?
I'll admit that I'm more than uneasy with the translation of my piece into calling MLS folks "nefarious pricks". These things can take on a life of their own. So I'll call it like it is, an inaccurate bastardization of my comments to support a point. (I was told that I needed to use many big words from leather-bound books.)
There's a quality turn of phrase here, as "those goals" are supported by "every single person". Based on our experience, that seems to be true only if he/she is allowed to control the process which governs those goals.
Let's get to that honesty. I did call a portion of the industry self-serving. I meant that for the broker side as well the MLS side. Self-serving is natural. Business people should be seeking greater profitability, efficiency, etc. Brokers are self-serving in the pursuit of Upstream because it will benefit organized real estate, and themselves in particular.
Self-serving in a way that protects individual status quo and damages overall progress, on the other hand, can't be allowed to drive the conversation. Letting grievances stall industry innovation while the organized sector of real estate continues with outdated, inefficient processes and falls behind the outside forces in real estate technology, is not acceptable. Yes, those "outside forces" include the Cthulu's evil elder god (later).
"The first and biggest problem which I have raised ever since the first details about Upstream were made public is that Upstream wants to create its own database of property listings outside of the MLS.

I keep asking, Why?

Sam doesn't address this. I've asked Alex Lange, CEO of Upstream, Cary Sylvester, the architect of Upstream and a Board member, and everyone else who would actually speak to me about this Database issue, and… well… the answers are unsatisfactory.

…

Except that we live in 2016, not 1970, when the whole concept of proprietary walled-garden databases is not exactly progress. In fact, it's exactly the opposite of progress."
This is a stretch. Accessible data is the future, but proprietary systems that strictly limit access to and use of that data are employed by some of the world's most successful companies, e.g. Apple. They may pull in outside data sources to supplement their applications, but they restrict the hell out of their proprietary pathways and their repositories.
There's nothing in a technologically advanced world that impedes the use of data on multiple databases, with a single database as the verification point or key. Though not the same as new technologies like blockchain, there's an ideological similarity in having an Upstream database that assures all downstream databases that they have a source of data to trust.
Sure, some MLS vendors today can call APIs to dynamically generate data from central databases, but many MLSs still use antiquated systems which require vendors to replicate and store a copy of their database for end user functionality. The MLS in its current form is not a pure database available to all who need its information. Upstream does not add a layer of complexity on top of a seamless, pure listing input and distribution system. It adds a layer of uniformity and clarity on top of a tangled web of disjointed nationwide databases.
"Words and phrases like 'nuclear option', 'push the red button', 'don't plan too many more of these CMLS events into the future', and of course, 'You have ten days' are… shall we say… attention-grabbing? … Have the brokerages behind Upstream — particularly the Realty Alliance and LeadingRE — ever publicly stated that their beef with the MLS was done, over with, and behind them? That thanks to the conversations that the 'You've got ten days' and 'Don't plan too many more of these CMLS events into the future' sparked, they've buried the hatchet, smoked the peace pipe, and sang kumbahya with the MLSs?
If they have, I missed it."
We are 100% on the same page here. I think most of us were shocked by the nature of the comments at that event. They're still burned into our memories. In hindsight, it was probably the worst way to introduce what would become a project like Upstream.
This may be the single most influential and damaging moment in the industry relations history between MLSs and the not-yet-revealed Project Upstream. There are some unbelievably intelligent and talented people running the organization. That day at CMLS probably haunts some of their dreams.
MLSs should have been brought into the conversation early, consulted often, and been party to decisions. Yes, many would have pushed back heavily. Many still will. But the acrimony of that day will live in Upstream infamy.
"So, the truth is that Upstream needs its own database to serve as the nuclear option against the MLS. Having its own database makes it possible for Upstream, and its brokers, to cut off the problematic MLS so that its listing count goes from 100% of a given market to something like 50%, thereby rendering it more-or-less useless."
No, no, no. I haven't spoken (or whispered) with a single broker nationwide who wants to cut off the MLS. Of course they want to add efficiency to those that need it, and many support consolidation of MLSs in "overserved" markets. So do many of the top MLS leaders. They're on stage at Inman talking about how many consolidations we can make happen and how quickly.
"But one of the most read posts on this blog is the one where I talked about the announcement of RPR back in 2009. Yes, it was rather laden with hyperbole… it's how I write… so sue me. What I didn't even mention in that post, however, is that the origins of RPR was in a NAR Presidential Advisory Group that seriously discussed the creation of a single national MLS under NAR's control and ownership. Their ultimate recommendation was somewhat short of that, but read between the lines and you can see why the MLS people might be a bit nonplussed about this 'Gateway' that ultimately took form as RPR:"

"RPR partnering with Upstream to the MLS looks like a backdoor strategy to create this 'national gateway' from the 2006 PAG which differs from the MLS not at all. A rose by any other name…."
This is my realtor.com trigger, when I lose my ability to politely defer away misdirection. It's akin to the unending drone of arguments that attempt to shut down any progressive ideas from NAR with reticence about a decision that happened in the 1990s.
Here are some honest questions: How much relevance would a thoughtful leader give to a domain name agreement 20 years ago in his/her decision making about other initiatives today? How much weight should an industry executive put in the words of a volunteer PAG in a 10 year old brief? Would you trust your technology strategists if they kept talking about Yahoo and AOL instead of focusing on Google and Amazon?
This strand of an argument goes from volunteer committee prognostication to RPR as vendor for Upstream that becomes the national MLS. I can't tell you that a national MLS will never happen–who would've thought banks nationwide would give loans to people with no jobs, credit, or assets? Crazy things happen in this world, but casting shade on Upstream because of a 2006 PAG isn't passing the smell test.
These kinds of things can not drive our strategic vision today. It is the worst kind of grudge that allows a decade-old perceived threat to cause industry members to undercut one another in case those old feelings might still reside.
"I asked this question on stage at CMLS Las Vegas this year to a room full of MLS executives and MLS leadership:
'If Upstream had chosen Corelogic or MRIS as its technology partner, would any of you here have a problem with Upstream?' Not a single hand went up."
Now, we're getting somewhere. I'd love to point out the self-selected evidence and the expected lack of hands in a situation like the one described. But let's take the situation as truth.
If so, then the MLS world and Upstream would be singing harmony, if only RPR wasn't the vendor. Would MLS folks really undercut a broker initiative that would offer a streamlined industry data system and financial benefits to the brokerage community—its core customers, members, and creators—just to make sure that RPR isn't successful? Is this actually the enigma in the room that no one will speak about?
(*Update – I neglected to mention that I sincerely hope this isn't the case, but we're working with the scenario that was presented.*)
MRIS was on board as a potential vendor for Upstream, for god's sake. If, as this conversation seems to insinuate, MLS support existed before the vendor choice, but not after RPR's selection, we are drowning in a quagmire of self-preservation.
There are MLSs with outstanding administrators, high quality products, and very happy customers. Then there are others holding down a geography. If they're afraid of another company overtaking their business because they're not providing a superior value to their members, they should be. That's how brokers live. The focus on the RPR national MLS bogeyman is a distraction from the priority of running a competitive business. It just reinforces stagnation.
Next. Small vs. big brokerages is always a good way to divide and conquer.
"In every MLS in the country, the vast majority (I'm talking 70+%) of the Participant brokers are not HomeServices of America, NRT, or giant brokerage firms that belong to Realty Alliance. They are mom-n-pop shops with zero to five agents. They don't work cross-market. They don't have 'overlapping market disorder' problems. They don't worry about flow of data into their back office systems, because they don't have a back office system. In what conceivable way are these mom-n-pop brokerages in the same 'broker sphere' as the one Sam keeps insisting exists?"
At NAR's MLS Technology and Emerging Issues Advisory Board (name dropping), we hear stories about small brokers who travel across state and county lines in rural areas. They do suffer the inefficiencies of overlapping market disorder and artificial geographic restrictions.
The follow-up conspiracy says that only big brokers will really benefit from the technological advances available from Upstream because they have more resources to build new tools and access the new functionality. Remove the word "Upstream" and replace it with anything else of value. Of course big brokers with more money will be able to leverage the tools more effectively. That's how scale works. This has nothing to do with Upstream itself.
But let's just include the next portion as we get to the bigger point:
"In Cthulu mythology, Hastur the Unspeakable is a mysterious evil Elder God also called 'He Who Must Not Be Named'. Well, in the context of Upstream (and possibly in real estate industry in general), that role belongs to Zillow, 'He Who Must Not Be Named'. [DISCLOSURE: I have a business relationship with Zillow, but obviously, they have nothing to do with this post or these opinions. I sell my time, not my opinions. In fact, I may get in trouble with them for this post….]
The uncomfortable, unspoken truth about Upstream is that it is part of an overall strategy by the largest brokerages and national franchise companies to 'take back power' from Zillow."
It's funny, because in my household, we actually refer to someone as "He who must not be named". He's a tailback from USC who wore #5, whose family greedily ruined the football program for years by taking improper benefits and lost his Heisman trophy…but I digress (did that suffice as a "Rob tangent"?).
Honesty:
Rob says Hastur is Zillow. I'd say, for brokers, it's Zillow, Move, Homes.com, and anyone not involved in the actual sales transaction who profits from it. Brokers don't want or need to shut them down. They simply want more leverage over the data they're creating. Whether big or small, brokers' margins have been shrinking over the years. They didn't have the impetus or foresight to create a collective, broker-controlled platform together at the dawn of online real estate. They see its value now. In one arena they're competitors, but in this sense, they are are aligned.
Of course we have moments like Realogy's Alex Perriello questioning the value proposition. Brokers are only aligned in some facets of strategy, and their other responsibilities will overlap and create tension. Upstream's eventual adoption rate won't prove or disprove that there is a "broker sphere." The fact that these companies came together and built a beta version of the platform has already proven it to an extent.
As a reminder, supporters include:
Better Homes and Gardens Real Estate
Berkshire Hathaway Home Services (HSF Affiliates LLC)
Coldwell Banker
ERA
Keller Williams
NRT
Realogy
Re/Max Holdings Inc.
Realty Executives
Sotheby's International
Leading Real Estate Companies of the World
The Realty Alliance
HomeServices of America
Baird & Warner
Long & Foster
Real Estate One
William Raveis Real Estate
Northwood Realty
Shorewest, Realtors
Pacific Union
Private Label Realty/Tenura Holdings
Century 21 Real Estate
Crye-Leike Real Estate
Controlling data: this is where we often hear clichés about the cat already being out of the bag, or "that time has passed." Poppycock. We are in day 1 of the internet. For anyone who believes the current power structure is set in stone, it's time to retire. We are living in the wild west of real estate data management. Things will change more in the next five years than they have in the last 20.
Brokers want more power, relative to the organizations which use their data for profit. Call it "taking back" if you must look at the world in the past tense, but it's merely a strategic push in one direction in a landscape where power has recently shifted to the opposite direction.
Should brokers assume that they'll never have control, standards, or rights to all of their data in perpetuity? Shall we accept that we'll never capture a larger portion of the value created by listing data? Is there some Great Wall of China that's been built in the middle of the cyber world that can't ever be budged because someone said "Zillow has already won"?
It's ludicrous. Yes, brokers want to gain more power, leverage, and potential profitability relative to their current position. They'd be negligent business people if they didn't. The other benefits of Upstream do not preclude it from also creating greater leverage. There is no sin in wanting both.
When brokers are given a dashboard with the ability to opt-out or turn off their syndication to portals, less than 1 percent hit the off switch. They don't want to cut off the flow. They just want to know that they control the switch, because things will change. Owning the switch allows greater control as to how they change.
"It is entirely possible — hell, I'll even say it's likely that I'm wrong for the sake of discussion. Upstream and the MLSs can prove me wrong very, very easily in a few steps.
1. Tell all of your CRM, CMA, back office, Accounting vendors to start coding against Retsly. They're your vendors; they have to do what you ask, or you'll find another vendor who will.
2. Go to the local MLS and tell them to install Retsly and Bridge.
3. Ask Zillow to build a non-listings database for all of the data that Sam and Alex insist are far more important than listings data, and to do it for free, in exchange for access to data.
But once we get honest about what's going on here, and get real about the unspoken, unpublicized issues behind the scenes, then I think we see that most of the 'shade' is actually justifiable concerns on the part of people who don't want to see the baby out with the bathwater."
Quickly on these steps:
1, 2, 3: Why would brokers ask their MLSs and vendors to build these tools with a publicly-traded company they don't own, when they can do it themselves and direct it going forward?
Change is inevitable. Much like the "taking it back" conversations, there seem to be so many arguments that assume players in the industry will in the near future be what they are today. Imagine just five years ago thinking that Rupert Murdoch might own realtor.com and Zillow would be doing transaction management and translation/aggregation for MLSs.
The industry is transforming rapidly, and the entities that brokers get into bed with today might turn out to be totally different in the morning. This is why they're building their own platform. Yes, the brokerage and NAR-owned vendors could change in time, too. But at least we know that our core, simplest missions are driven by the same fundamentals: real estate salespeople earning commissions. We can never be fully sure of our future, but we can certainly buckle in with partners who need the same foundation.
We can agree that there are "justifiable" concerns from some in the industry about Upstream. At the same time, the idea that "RPR the unspeakable", 2006 PAGs, and uncomfortable words are driving resistance to Upstream's progress is painfully depressing for the future of the industry.
So if competition is the main concern of MLSs who are wary of Upstream, so be it. Find your core value proposition and own it. Find the services that someone else can do better and let them. Don't hold back industry progress because some poltergeist from a volunteer committee or a hot-headed panelist put a decade-long burr in your boots.
We know that there are many MLS industry members who want to work together with us on this initiative. It can't happen without quality MLS organizations' support. These folks shouldn't be drug down by the fears from the past or their cohorts who can't keep up.
We do need more honesty in the Upstream conversation. We need it from all sides.
This is business. Speak the names out loud, or hold your peace.
-swd
This has been fun, we'll  have to (inevitably) do it again. Thanks for the forum.
---
Sam DeBord is a guest contributor to Notorious R.O.B., VP of Strategic Growth for Coldwell Banker Danforth, and President of Seattle King County REALTORS®