Since I wrote most of the last post about Redfin's IPO off-the-cuff without thinking too hard, I promised I would have something more substantive on Redfin's IPO and the possible impact. Well, as it happens, I'm writing up a fairly significant white paper on the future of brokerage and this goes right to the heart of it.
So first of all, if you'd like to get a copy of the brokerage white paper once I'm done, drop me an email and I'll add you to the list.
Having said that… the Redfin IPO is one of two things.
It could be one of those moments we'll look back on in 4-5 years and realize "that's the moment everything changed" much like how we view Zillow going public back in 2011. Don't forget, all you Zillow Haters, that few people paid much attention to Zillow back in 2010-2011.
Or, it could be a total fizzle like Ziprealty, which went public in 2004 and did precious little of anything until it was acquired by Realogy (where it still hasn't done anything), and the industry will be emboldened in the status quo.
I am very much in the first camp, because Redfin is a contemporary of Ziprealty, and competed head-on with Ziprealty when ZIPR was a public company flush with cash. Redfin was gaining online when the competition was even fiercer with Trulia as an independent company.
So let's assume that Redfin will successfully complete its IPO, raise $100 million, and be valued in the neighborhood of $3 billion. Let's further assume that Redfin behaves like intelligent business people, as they always have, instead of buying private jets for Glenn Kelman or some such thing. (Which they won't, since their S-1 stressed "frugality" as a virtue of and culture in Redfin.)
What are the likely consequences?
In this part, I focus on a couple of thoughts in the brokerage side of things.
For the TL;DR crowd, Redfin kills off any non-boutique large brokerage… unless they swallow their pride and go beg Zillow for help.
Redfin Has Been Kicking Ass, Y'all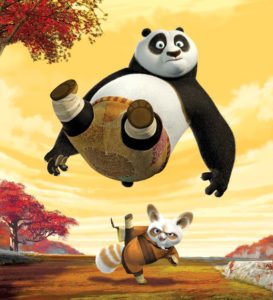 The first thing to note is that until the S-1, we really had no idea what Redfin was doing. Anecdotes from around the industry were along these lines:
Redfin's got a nice website and app, and I send my clients there, but they always come back to me.
Redfin sucks in my area; their agents are incompetent and inexperienced.
Redfin might get some of the pain-in-the-ass discount buyers, but they got no traction with listings, which requires personal relationships.
They're a discounter! And you get what you pay for!
Redfin, for its part, kept awfully quiet and did not bother to correct the impression of the industry. I think now that was on purpose.
Those of us who knew that Redfin was an interesting company doing interesting things simply couldn't find out too much about its operations. We knew what they were saying publicly, which hadn't changed in years. We knew they were going after listings. We knew they were growing. We knew they were raising money. And we could visit their website and use their mobile app. But we really didn't have any insight into their operations. Redfin didn't even report to RealTrends 500 despite being a major brokerage with operations in over 80 markets.
Well, now we do.
Some topline key stats:
20 million in monthly unique visitors, with 44% year-over-year growth
$16.2 billion in sales volume in 2016, which makes them #5 in RealTrends 500.
25,868 transaction sides in 2016, which makes them #10 in RealTrends 500.
$267 million in revenues, with 44% year-over-year growth
763 employee agents ("lead agents" in Redfin parlance)
Now, I'm not a math major, although we AZNs are good at math, so I can say with confidence — after having consulted a calculator — that it looks like 34 transactions per lead agent. The average REALTOR does 12, according to NAR (a figure that most observers think is way, way too high), so that's almost 3X?
It also looks like Redfin makes $350,000 per lead agent in revenue. Anybody out there with over 50 agents want to claim the same?
As a point of comparison, the only publicly reporting brokerage in the country, Realogy's NRT did 77,536 transaction sides in 2016 and generated $4.3 billion in revenues out of 780 offices and 48,000 agents. So… that's 1.6 transaction sides per agent, and $89,583 in revenues per agent. So Redfin makes 4 times in revenues what NRT does from its agents?
By the way, Redfin reported gaining market share in 81 of its 84 markets. That's quite significant to me. Market share is more important than simple revenue growth, since real estate tends to be a zero-sum game. Revenue growth alone can be attributed to rising home prices; market share growth means that Redfin's growth comes at the cost of some other brokerage.
I don't know about you guys, but that qualifies as a solid butt-kicking in my book.
Now, Add Money & Credibility
So take a company that is the #5 brokerage by volume, #10 by transaction sides, whose agents are doing 34 transactions each, generating four times in revenues what the NRT agent generates, whose website is #3 behind Zillow and Realtor.com, and give them $100 million in fresh funding plus the credibility that an IPO generates plus the fact that public companies have stocks that can be used as currency.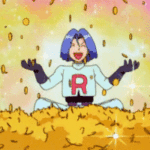 What do you imagine Glenn & Crew will do with all of that?
We don't know, obviously, and maybe success will go to their heads and they'll all just stop being smart and effective. But that seems like a foolish bet to make given their history.
In all likelihood, Redfin will take the additional money, the additional credibility, and expand into more markets, invest more into their technology, and invest more into marketing. How much could they grow if they did that?
Comparables are hard to come by in the real estate space. But let's just take one stat: website traffic. And let's just take Zillow as a comparable — which we might as well since the entirety of the financial press is doing that.
Traffic Growth
In the S-1, Redfin claims 20 million monthly unique visitors, and says they are the fastest growing major real estate website:
[We] drew more than 20 million monthly average visitors to our website and mobile application in the first quarter of 2017, 44% more than in the first quarter of 2016, making us the fastest-growing top-10 real estate website.
To put that in context, Zillow in its latest filing claims 140 million monthly uniques, and Realtor.com claims 55 million. It is difficult to find good data on website traffic and rankings, but one source suggests that the top ten in real estate looks like this:
Zillow:  36 million
Trulia: 23 million
Yahoo! Homes: 20 million
Realtor.com: 18 million
Redfin: 6 million
Homes.com: 5 million
ApartmentGuide: 2.5 million
Curbed: 2 million
Remax: 1.8 million
Hotpads: 1.75 million
Whether we're going by self-reported internal metrics or by a third party ranking, what becomes clear is that Redfin is the clear #3 behind Zillow (which owns Trulia and Hotpads and powers Yahoo!) and Realtor.com. And it's also clear that Redfin's traffic is roughly a third of Realtor.com's traffic: 55 million to 20 million, if we use both companies' self-reported numbers, or 18 million to 6 million if we go by the above.
However Redfin is in only 84 markets, while both Zillow and Realtor.com are national websites.
Furthermore, Zillow is a $9 billion public company. Realtor.com is owned by Rupert Murdoch's News Corp, a global media giant with $8.5 billion in annual revenues. Both have access to capital and resources that Redfin simply did not, despite raising $167 million in 9 rounds of funding.
What happens after its IPO?
Well, we could maybe look at how Zillow did after its IPO back in 2011 then apply the same growth projections to Redfin's starting point. Here's how that looks:
| | | | | | | | |
| --- | --- | --- | --- | --- | --- | --- | --- |
| (in thousands) | Q2 | Q3 (IPO) | Q4/Year 1 | Year 2 | Year 3 | Year 4 | |
| Zillow Avg. Monthly Uniques | 20,759 | 24,238 | 23,507 | 34,535 | 54,358 | 76,713 | |
| Redfin Avg. Monthly Uniques | 20,126 | 22,333 | 24,739 | 37,245 | 56,073 | 84,420 | |
Zillow, after its IPO, grew at 11% per quarter on average until end of 2014 at which point, they stopped reporting their unique visitor counts on Key Metrics. But we still get a really good view of how much Zillow grew from mid-point of 2011 to the end of 2014. There is no reason to think that Redfin couldn't match that 11% Q/Q growth (and quite a few reasons to think Redfin will surpass it given how much more important web and mobile have become in real estate since 2011).
Even if Zillow keeps up its traffic growth, they're operating with less headroom because they're already at 150 million monthly uniques. Realtor.com will also grow, one expects, but how much? Redfin can grow simply by adding new markets.
I think that it is a real possibility that by 2020, Redfin surpasses Realtor.com to be the #2 website in real estate.
Listings Growth
Another hidden gem in the S-1 which goes counter to conventional wisdom about Redfin is just how much they have grown the listings side of their business:
From 2014 through 2016, brokerage transactions for home sellers as a percentage of brokerage transactions increased from slightly over 20% to slightly over 30%. We expect brokerage transactions for home sellers to comprise a greater portion of our brokerage transactions over time as we continue to focus on listings as a strategic asset that provides benefits beyond the revenue we generate from home sellers. For example, we believe that increased listings draw more homebuyers to our website and mobile application. [Emphasis added.]
Of course Redfin is focusing on listings. And of course they'll continue to focus on listings. Because you list to last in real estate, and Redfin ain't no dummies. Slightly over 30% coming from listings is a pretty healthy number, and there's no public stats available from any brokerage (not even NRT). But I asked around to some brokerage management types and they all kind of agree that a 2:1 ratio between buy-side revenues vs. sell-side revenues is normal.
But there's more! Redfin is very clear on its competitive advantage, and getting more listings, and what that ultimately means:
And we're just getting started. Because we're one of the only major brokerages building virtually all of our own brokerage software, our gains in efficiency, speed, and quality are proprietary. Because our leadership and engineering teams have come from the technology industry, and have structured the business to invest in software development, we believe those software-driven gains are likely to grow over time. And finally, because we hire our own lead agents as employees, we can set data-driven best practices for selling homes, with our software tailored to those practices, creating a positive feedback loop between software and operational innovations that we believe differentiates us from traditional brokerages. Moreover, we believe listing more homes and drawing more homebuyers to our website and mobile application will let us pair homebuyers and home sellers directly online over time, further improving our service and lowering our costs. [Emphasis added]
If you work in MLS space, or if you work at a brokerage heavily dependent on IDX, you might want to read that last sentence over again. And again. Then have it translated into Spanish, and have it read to you.
The Great Misconception About Redfin
Despite all of the above, I know there are brokers and agents out there who are going to shake their heads and say stuff like, "Yeah, well, that's all fine and dandy, but Redfin can't recruit the top producers who really matter." Because that's true. Redfin does not and cannot recruit the super elite top producers who have teams under them and have deep and wide personal networks that just feed them referral business year after year.
Those men and women make so much money and have so much freedom that the notion of going to work for Redfin as a salaried employee is a nonstarter.
But this is where just about everyone in the real estate industry bought into the misconception about Redfin — a misconception fostered by Redfin's messaging. That misconception is that Redfin is a technology-powered brokerage. It is not.
Redfin is not a brokerage; it is an agent team.
Let that sink in for a moment.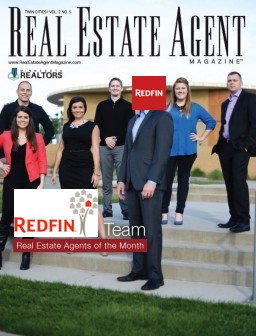 Redfin is not in the recruiting & retention business like 99.99% of brokerages are today. They could care less about recruiting the superstar elite agents.
Redfin is in the business of helping people buy and sell homes — just like an agent team. They have employee agents who must use Redfin's systems, must follow Redfin's procedures, and the people they work with are not their clients, but Redfin's clients — just like an agent team.
And just like an agent team must have a superstar lead-generation lead agent, Redfin has one… in its website and mobile app.
So what we have is a super agent team, in 84 markets, which did $16.2 billion in volume over 25,868 transactions, and brought in revenues of $267 million. I do believe that makes Redfin the #1 Agent Team in North America by several country miles.
The distinction becomes super clear if you think about Redfin on the one hand, and another VC-backed darling, Compass, on the other. Redfin spends millions building its website, generating traffic and leads, to send to employee agents. Compass spends millions bringing top-notch superstar elite agents into their company.
Redfin is an agent team; Compass is a brokerage.
Today's large, established mainstream brokerages know how to compete against Compass, because Compass is playing the same recruiting and retention game they are. They have no idea how to compete against Redfin, because Redfin isn't playing that game.
What today's Realogy, Long & Foster, Howard Hanna, HomeServices of America, Keller Williams, Re/Max, and others have to figure out is whether their superstar agent teams can play the game that Redfin is playing. And the answer is not good.
Because Redfin has technology that no agent team in America has today. Read the paragraph above again:
And finally, because we hire our own lead agents as employees, we can set data-driven best practices for selling homes, with our software tailored to those practices, creating a positive feedback loop between software and operational innovations that we believe differentiates us from traditional brokerages.
A really well-run agent team can have that same positive feedback loop between software and operational innovations… but I can probably count the number of really well-run agent teams like that without needing to get my toes involved. And those well-run agent teams most certainly do not have the software and data systems that Redfin has spending $34.6 million on technology per year.
And that's before the IPO. What do you imagine Redfin's technology spend will look like after the IPO? And can you think of any agent team or any agent team software vendor who can match Redfin?
There is one company I can think of.
Strange Bedfellows Time
That company, of course, is Zillow. Maybe Move could also do it, but… until they do, I'll remain skeptical.
Thinking about all of the major agent-team software vendors… Boomtown does a great job, but they're not going to be able to match Redfin's technology and marketing prowess. Contactually is just a CRM, not a vertically and horizontally integrated platform. Top Producer… bwahahahaha. Placester might play, but boy, they're gonna need to go public or raise a boatload more cash and unveil what it is they have other than Free IDX websites from NAR.
ZipRealty's Zap platform could do that… on paper… but Realogy has two major problems with Zap:
It sucks (according to actual agents and brokers who have seen and used it)
They have 1099 independent contractor agents who cannot be forced to use the platform
I know I'm leaving other major agent-oriented software vendors out, but until someone contacts me to say that they're spending $35 million a year on technology development (soon to be more like $70 million a year post IPO), I don't know that I care.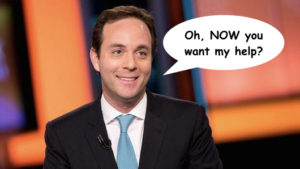 Within the next 2-4 years, I expect that we will see a total sea change in the attitude of brokerage companies towards Zillow. The smart ones have already made phone calls to Errol Samuelson and his team to see how they might bury the hatchet and figure out ways for Zillow to save them from the coming tsunami that is Redfin. Others will need to be convinced by losing market share and deals and transactions to the supercharged Redfin. (Or more precisely, by seeing their agent teams on whom they rely for listings and volume and revenues lose market share and deals and transactions and buyer agents to the supercharged Redfin agent team.)
I say this because we have already seen what happened to the MLS when Upstream became a reality. Overnight, a bunch of MLSs were like, "Zillow is our best friend!" The previous week, they were saying, "Zillow is the enemy!"
It's one of those funny things about human nature: the prospect of death focuses the attention and clarifies the situation.
Brokerages will suddenly realize that they can buy ads on the page views of Zillow's 150 million monthly uniques. They can't buy ads on the (projected) 84 million monthly uniques that will be on Redfin. Sure, it costs money, but that whole "You're making money on the back of my listings!" thing becomes somewhat silly when there's a company out there not only making commission income on the back of your listings but is also actively trying to take your listings away from you.
And whatever it will cost for brokerages to get Zillow's help, it will be less than what it would cost to compete head-on with Redfin's technology and marketing spend.
Those brokerages who do not, who hold out hope for Broker Public Portal to somehow save them from the Scylla of Zillow and Charybdis of Redfin, who think that somehow Project Upstream is going to put a stop to all this portal nonsense (oops! Redfin isn't a portal….), who think that maybe NAR will do something somewhere to #StopZillow and then #StopRedfin… well, they'll be able to enjoy a brief existence as a niche player in a niche market until their home buyers and sellers finally move into Assisted Living facilities.
To be sure, I'll get into the impact of Redfin post-IPO on the whole MLS/Association/Tech Vendor space, but for now, my prediction (sure to be wrong, or your money back) is that brokerages will find themselves forced to look at Zillow as a white knight, rather than the black devil they've been calling it for so long.
Strange times make for strange bedfellows.
Five Years Out…
Again, none of this might happen. Who knows what the economy will do, or maybe Glenn and the entire executive team at Redfin get hooked on meth, or North Korean nukes take out Seattle. Predicting the future is dicey business.
But five years out, if things proceed as foretold, what I see is a brokerage environment that looks nothing like what we have today.
The industry will be dominated by no more than ten to twenty super regional brokerage firms. Redfin will be one, and dominant. But the largest of large brokerages, like NRT, HomeServices, Long & Foster, Howard Hanna, and so on, will be firmly allied with Zillow across the board. Sure, they'll pay Zillow tens or hundreds of millions to get access to software and lead flow that lets their agent teams compete with Redfin, but it's better than bankruptcy, no?
Then we'll have tens of thousands of small boutiques, which are all more or less agent teams in all but name, focusing on their local markets, focusing on their in-person relationships, focusing on referrals and a superior customer service experience… which requires that "positive feedback loop" between software and operations… which requires buying the software from Zillow… because Redfin ain't gonna sell it to you, and all the other vendors are too small to compete.
(Again, I leave open the possibility that Move/Realtor.com will be a player in this, but they've got to show me something and right soon.)
There is an alternative, of course, but hey, that's reserved for paying clients (or potential clients) of 7DS Associates who have finally realized that they're not going to survive without dramatically rethinking everything.
Anyhow, that's my take on things. I told you it was going to be a "gamechanger" type of a thing in my previous post, didn't I?
You may now commence disagreeing with me or telling me why I'm so wrong that it ain't funny and why Zillow is the true enemy no matter what.
-rsh