Two things.
First, I've been busy with my September Red Dot, so I missed this news when it was announced: KW to launch virtual brokerages for expansion business owners. According to Inman News:
During last week's Keller Williams Mega Camp, a company retreat for select Keller Williams leaders, Keller Williams CEO John Davis said the new business model will be available to 166 expansion businesses, representing 509 locations and 3,433 real estate agents. Expansion businesses closed 42,218 transactions in 2017, representing $12 billion in sales volume.

"What we're seeing with our technology, what we're seeing with our innovation, we're preparing for the next 15-20 years down the road, and we're really excited that technology is allowing us to do this," Davis told Inman, when reached by phone on Monday. "We couldn't be more thrilled with everything that's going on."

The expansion business is for agents that have "mastered their local market," and allows them to scale across to different market centers, states and international borders, according to Keller Williams' website.
Welp, better late than never….
Second, I swear that I have nothing but respect and admiration for Gary Keller. I know some of you don't believe me, because everything has to be tribal for you and "Us vs. Them" is a popular thing in real estate, but it's true. I suspect I'll still get some hate mail, but whatever.
This is such an interesting move by KWRI here, but there are some missing details that I can't figure out. So maybe someone (like Adam Hergenrother maybe, who wrote an explanation of what this means on his blog) could answer some questions and help me figure things out.
Who Actually Owns This Virtual Brokerage?
It appears from Hergenrother's post that these statewide virtual brokerages might be owned by KWRI directly? Here's what he wrote:
Essentially, KWRI will create a single "Expansion" brokerage in each state. Those individuals who have earned the right to have a seat at this new brokerage will experience the freedom to go anywhere within the state with one universal brand. This is huge. Right now, because Expansion businesses are locked into individual Market Centers, we need to have a different logo, rules, signs, websites, lead flow, agent name, etc. in each grid we are associated with. In some states, that can be 15-20 Market Centers. The branding complexities alone, not to mention the additional costs, are incredibly challenging especially as Expansion teams are scaling and building a massive company within a company. [Emphasis mine]
KWRI creating a single "expansion" brokerage doesn't necessarily mean that KWRI will own it as a wholly owned subsidiary. We know that many of the senior executives at KWRI are actually owners of one or more KW brokerage (aka, "market centers") so it may be that a number of KWRI executives will be the actual owners of these virtual brokerages. Or it may be that KWRI itself will own them.
Or perhaps those "individuals who have earned the right to have a seat at this new brokerage" will also be invited to own it, at least in part? After all, under the real estate laws of all 50 states, a brokerage cannot exist without an individual who holds a broker's license.
Who Does Oversight?
Relatedly, all 50 states require certain things of the broker. It's not just a hunting license to take money from agents. One of the main requirements is the requirement to provide oversight of the activities of salespersons (agents) under them.
For example, in Vermont (Hergenrother's home state), we find the following in the Administrative Rules of the Vermont Real Estate Commission:
4.2 Broker Supervision.

(a) A principal broker may be vicariously responsible for the professional conduct of licensees
and employees of the brokerage firm, including all branches; a broker in charge may be
vicariously responsible for the professional conduct of all licensees and employees of the branch
office.

(b) Licensees must work under the supervision and training of the principal broker or broker in
charge.
So, presumably, the principal broker of the KW Virtual Brokerage in Vermont will be responsible for the professional conduct of licensees, including those on the expansion teams.
How does that work, exactly? Sunny and I spoke about this vis-a-vis eXp in the past, since eXp also has one principal broker per state.
Let's say we have Agent Annie on the Hergenrother Realty Group team. The CEO of her team is Adam Hergenrother, who is ostensibly a salesperson employed by or affiliated with Broker Bob of the KW Vermont Virtual Brokerage. So Annie is also ostensibly a salesperson who "must work under the supervision and training" of Broker Bob. But you know and I know and Annie and Adam and Bob all know that Annie really works under the supervision and training of Adam Hergenrother.
So what is required to maintain the fig leaf fiction of broker supervision? Does Annie have to have met Broker Bob at least once in person? Talked to Bob on the telephone at least a few times a year? Is it enough if she knows Bob's name?
Maybe in a small state like Vermont, a single principal broker of a virtual brokerage can sign off on all the contracts. How is this going to work in a state like say Texas or California? Virtual branch offices I guess?
Question is whether the Vermont Real Estate Commission, the Vermont Attorney General, and other powers that be in Vermont are going to look at this situation and say to themselves, "Yeah, that seems legit." Think they'll buy it?
Why Is This Good for Current Franchise Owners Again?
The part I really can't understand is why this is good for current franchise owners — called "market center owners". Adam writes:
Market Center owners and leadership are now realizing that they must encourage these elite Expansion business owners to join their offices and provide a supportive environment. Since the announcement of virtual brokerages at Mega Camp, Regional Owners, Market Center owners, Team Leaders and agents have been calling, emailing, texting, and messaging us on social media asking us to explain Expansion and virtual brokerages (which is why you're reading this blog) and basically bending over backwards to get us into their offices. I find this slightly comical because it's as if for the past several years, no one but Gary and a few of us building these companies wanted to pay any attention or give us the time of day. No one wanted to change. No one wanted to learn and understand the value of Expansion. But then companies outside of KW were being created because of our unwillingness to embrace this change! That is unacceptable. As the Chinese Proverb goes, "The best time to plant a tree was 20 years ago. The second best time is now." The time is now. Suddenly, everyone is waking up and realizing we better get our ass to the dance. Again, this is really a win for all parties, because it is where the industry is headed. Gary and I (and a few other people) have been doing this for almost 7 years. It's time for everyone else to join the party. I predict that the number of Realtors will decrease from about 1.2 Million to under 700,000. And the company that nails Expansion will end up with half of them.

Market Centers will continue to play an important role in Expansion businesses (I also own a Market Center and business centers, so I want this to work for everyone). Market Centers will provide the physical space, a cohesive culture, and a platform to build off of. Think of Market Centers as Whole Foods for Amazon. Why did Amazon buy a physical location? Because they realized that technology needs to overlap with physical space. It's no longer one or the other. The companies that succeed will be the ones that embrace robust technology and layer that with a dynamic physical experience. This is where Market Centers of the future and Expansion will exist. For example, inside a Market Center you may have 200-300 agents, with 15 large teams (each with 20 team members). The Market Center of the future will embrace Keller Command, Kelle, and more to enhance agents' businesses and allow them to scale with a predictable model. [Emphasis added]
I… just don't understand what's being said here.
Why must current market center owners encourage these Elite Expansion Teams to join their offices? Don't those teams "belong" to the Virtual Brokerage, and pay commission splits to the Virtual Brokerage instead of to them? Is it that the Virtual Brokerage will pay the market center owners for "physical space, a cohesive culture, and a platform to build off of"? So, instead of getting a split of commissions plus the various desk fees, tech fees, and so on, the market center owner will just get the desk fees, tech fees, and so on… and that's… a win?
Adam says that inside a Market Center you may have 200-300 agents, with 15 large teams with 20 team members each. So is he saying that Market Center will now only "house" these Elite Agent Teams, collect nothing in the way of commission splits, but get paid for use of the physical space, and a platform to build off of? But am I crazy or did Gary Keller not say that KWRI will be providing the platform for its Market Centers (and its agents)? And the "cohesive culture" comes from… KWRI and its extensive training programs, no?
Plus, if I'm housing an Elite Expansion Team in my physical market center location, providing them with technology, providing them with that cohesive culture and a platform… don't the people on that Expansion Team go out into my market and try to take listings and help buyers? Wouldn't that compete with my non-Elite agents who are paying me a split? I mean, it isn't as if the Elite Expansion Teams are going to make more people want to sell their family homes in my county, or create thousands of new jobs for people from outside my county to want to move here, are they?
What am I missing here?
I guess by reading between the lines about "companies outside of KW" being created (which seems like a creative way to spell E-X-P, but that's just me), and the need to get their asses to the dance, and the Chinese proverbs… the idea seems to be that this is a win for current Market Center owners because hey, at least you're not going bankrupt because eXp and Nexthome and others are coming to eat your lunch.
But eXp is not a franchise. It's a single brokerage company. eXp doesn't have hundreds or thousands of people who have paid anywhere from $183,947 to $336,995 in initial startup costs to buy a market center from KWRI. And it's one thing to talk about the competition from "companies outside of KW" but the competition for listings and buyers in my town includes the threat from these Elite Expansion Teams who are under the statewide KWRI Virtual Brokerage, no?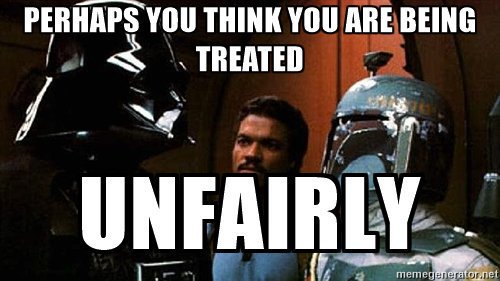 I gotta say, this whole thing has a whiff of the "Pray I do not alter the deal further" to it. But maybe I'm missing something important here, some alternative revenue stream for existing Market Center owners so that this is in fact a win for them as well. Because as Adam writes:
Expansion, with the help of virtual brokerages, are taking the steps to put the agent's business back in the forefront, not in the hands of Market Center owners. This has been Gary's vision his entire life. Gary is an agent first, and so am I. Taking care of agents creates an incredible culture for them, and an incredible experience for customers. Expansion is simply supporting this vision from the inside and making it happen faster. [Emphasis mine]
Who knows? Maybe KW brokers (market center owners) have been waiting their whole careers not to have the agent's business in their hands. Maybe they're all saying, "Oh, thank God, I don't have to be in the real estate business! I can just be in the office space leasing business, like I've always wanted!"
I would appreciate an explanation. Because otherwise, I feel a disturbance in the Force… and that disturbance is called a wave of class action lawsuits by current franchise owners.
As the other little known Chinese proverb says, "The best time to cut your own throat is never. The second best time is 20 years from now."
Is This Finally When My Black Swans Come Home to Roost?
So for the past few years, I've been talking about the "Black Swan" of the 1099 independent contractor status going away. I gotta say that over the years, that black swan has been looking more and more like a grey goose. It's lost enough of the black swan-ness that even Bernice Ross has been beating the drum about the danger.
I have been saying for a while now that the next wave of this will not be another misclassification lawsuit against a brokerage, since that ground has been pretty well-trod, but a misclassification lawsuit against an agent team.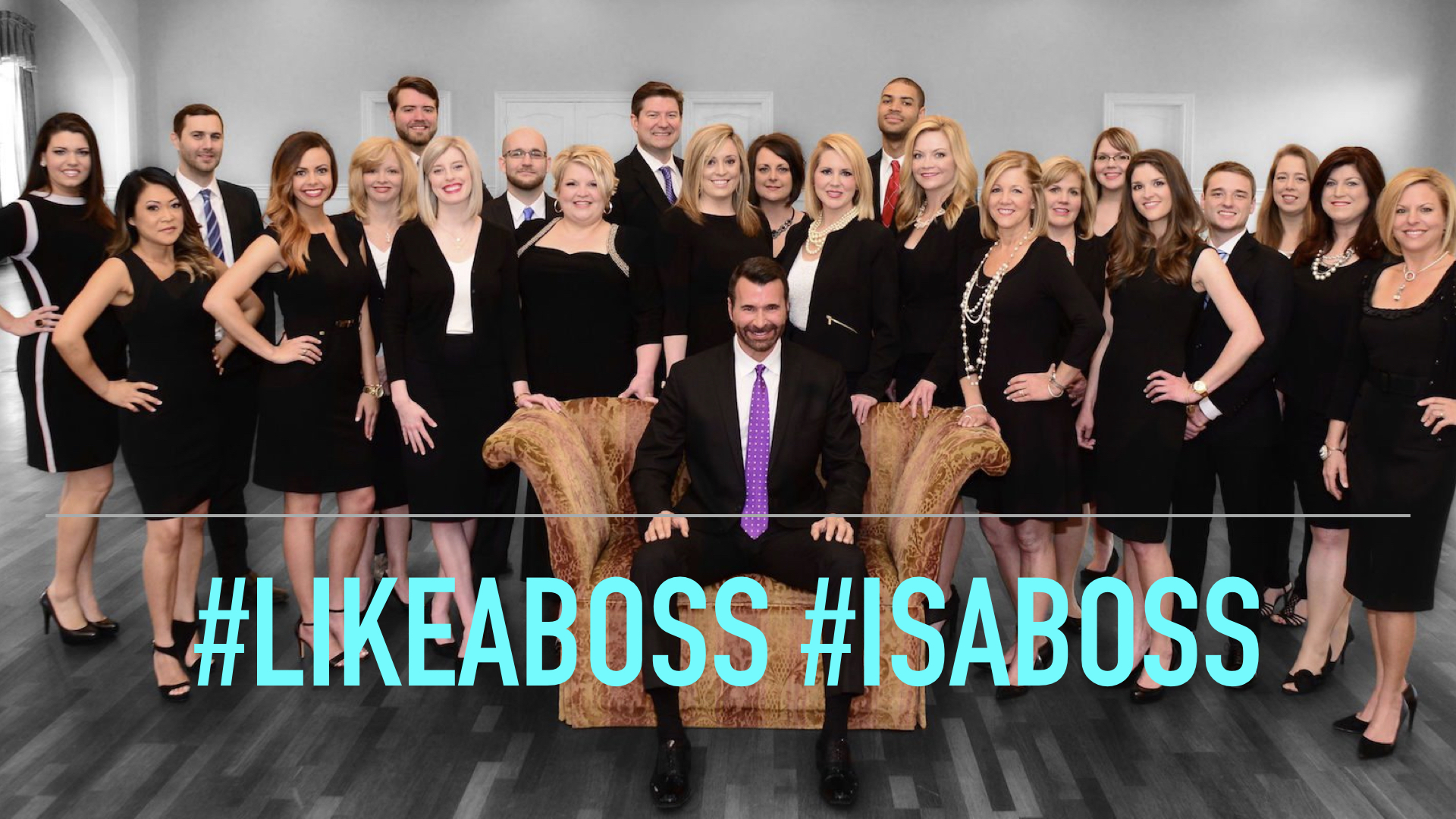 Well, now here's KWRI, the largest brand by agent count in the U.S., launching a legally dubious virtual brokerage to cater to agent teams who have names like "Adam Hergenrother Companies" at the expense (possibly) of their existing franchisees. At the same time, you have one of the self-confessed architects of this program saying things like:
Expansion equals execution in real estate. It is the next level of teams. Amazon is awesome. Amazon Prime is even better. HRG executes. We get agents into production – fast – through our models, systems, technology, agent services, accountability, marketing, training, referrals, and exceptional client care, creating customer loyalty and raving fans of our agents and our clients, through both our on-site and centralized services. We have created a culture where high performers come to be pushed and challenged and to grow even more. We back up that culture with our extreme commitment to personal growth through business success through our training and accountability. Ideas come to us to be vetted and the right ones executed on so that we all grow together. [Emphasis mine]
That's fantastic, but um, do tell me more about these systems and technology and accountability and marketing and training. In fact, do get your documents together to show various lawyers during depositions about "business success through our training and accountability." Cuz you know what Amazon has a lot of? W-2 employees.
Agent teams have long existed in the shadowy boundary between a salesperson under a brokerage, and an independent company that takes advantage of real estate license laws to be exempt from labor laws. Perhaps this expansion move designed from the ground up to cater to agent teams so that they can, and I quote, be "on the same playing field with any Market Center or Regional Owner, with the same legal rights and autonomy to build our business as we see fit" is precisely what is needed to bring the pseudo-brokerages that are agent teams firmly out into the light.
Hey, as the co-author of the Future of Real Estate Brokerage white paper in which we firmly propose a W-2 employee model for brokerage, I'm happy if that wave finally breaks. But I suspect that a lot of people are going to be pretty unhappy about what happens next, starting with the Elite Expansion Teams themselves.
Your Answers Appreciated
I have other questions, but these are the major ones, and I think we can stop there.
I really would love to get some answers, particularly from people who are current market center owners. If you are worried about commenting publicly, contact me directly and I'll keep your confidences. I'm good at that.
Because this here is something I just can't understand.
-rsh