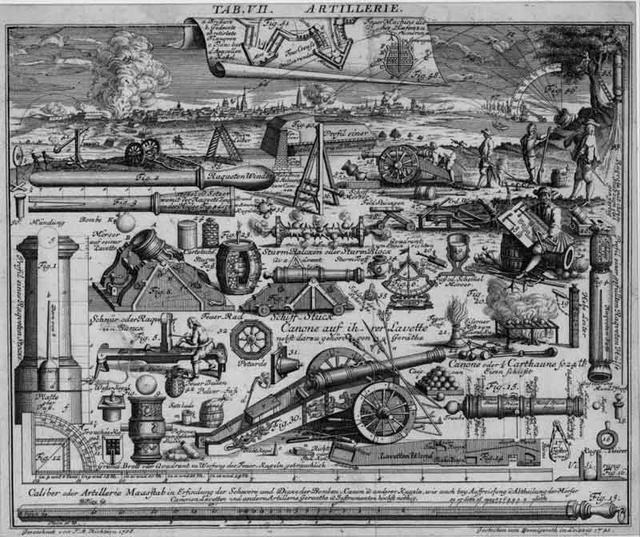 After a fairly lengthy silence, the team at RPR has released a deluge of new information on their new blog.  A couple of things before we delve in.
First, Reggie Nicolay and his team deserve a ton of credit for the new blog.  It's well-designed, the content is rich and detailed, and many of the tools I would expect from a professional social media engagement site are there.  So kudos to Reggie and the gang on the marketing side.  (Minor quibble: can you not use videos that can be embedded? Or provide more sharing tools, like WordPress, Posterous, and the like?  The goal of RPR blog isn't to drive traffic, right, but to get the word out?)
Second, from the movie of a live demo of the software, it seems evident that the development team has not had a easy and relaxing holidays.  They've been hard at work, and what I saw on the demo (we'll spill many pixels on this) is slick, polished, and truly excellent.  They too deserve immense credit for what they've managed to accomplish in such a short period of time.
Now, as you probably know, I'm on the skeptical side of things as far as RPR is concerned, having announced its death and all.  And the demo itself, as amazing as it is, doesn't completely change my mind on that front.  However, from the start, I have had nothing but praise for the software itself, and I'd like to make that crystal clear:  The RPR software is by far the most impressive piece of design and web development I have seen in real estate since the launch of Trulia.  I have nothing bad to say about it as a piece of software.
In this part, I'd like to simply review the RPR based on the demo that was recently posted.  Since I haven't driven it myself, I'm not clear on what I may be missing.  So keep that in mind as you read.
Let's dive in.
The Demo Overview
First of all, if you haven't seen the RPR demo yet, you really need to go take a half hour and watch it.  Mona Steen does a great job of showcasing many of the features and benefits of RPR for the agent.
There is no way to cover all of the details and we'll be spending the next several weeks as an industry talking about RPR in one way, shape or form.  But I think it is safe to say that the RPR is by far the best user interface for real estate research on the market today, period.  It takes all of the lessons learned over the past decade from real estate websites (Trulia, Zillow, Roost, Estately, etc.) and from web advances (AJAX controls, mashups, mapping, etc.) and concentrates all of it into a single package of goodness.  RPR has few genuine innovations, but it presents old ideas in well-designed, clean, and extremely usable ways — and that is an innovation unto itself.
While I personally haven't seen every single piece of MLS software in the market, nor have I seen every brokerage corporate intranet site, I think it's safe to say that as of this writing, there isn't anything even close to RPR in the market.
Brian Boero mentioned in a recent blogpost that Move is sitting on "$3.5 million worth of property search and display code that I guarantee you is bad-ass."  Okay, I'll reserve judgment.  But considering that Move's product lost out to what Cyberhomes presented, let me say that I'm a little skeptical that even Move's user interface is made of awesome the way RPR is today.
If RPR doesn't win a Webby for design and user interface, someone at NAR forgot to submit it for consideration.  It's that good.  (Psst — the deadline is Jan 29th, guys!)
The Search
I imagine that the demo was run off of internal development/staging boxes on gigabit ethernet, which means that search results are coming up much faster than would over public Internet.  So the speed of the search itself is something I will disregard.
The rest of the search is excellent.  First, searches can be done on virtually any geography: city, zip, neighborhood, a street, the entire state… "practically anything" to quote Mona.  Second, the search has multiple-layers of parameters — a brilliant little stroke of usability genius.  You can get as detailed as you'd like, or keep it high level, without having to wade through page after page of checkboxes.  And of course, you have the sidebar full of options for further narrowing or widening the search criteria.  Very nicely done.  Nothing particularly new here, but it is executed extremely well.
The property comparison tool is nothing new either, but again, it's executed very well.  Clean columns, a simple chart of market conditions, basic property information — all the things that a professional might want to do a quick compare and contrast.  Noteworthy here is that you can compare properties that are not listings: they can simply be someone's home, but as long as the data on that property is in the system, you can use it for comparison to your listings.  Nice.
As a matter of fact, the entire RPR is a property-centric database, rather than a listings-centric database.  As Mona shows later on in the demo, the system keeps all of the past data, including the most recent listings data (together with photos and even virtual tours) of homes that are not on the market.  Visually, the only difference between a Listing and a Property is that the latter lacks a List Price.  Otherwise, the record for a home is identical to the record for a listing, even to having the RVM value displayed next to it.  Yes, this is new; yes, this was the original stated purpose of what became RPR: a database of every single property in the United States.
The map-based search is extremely slick: custom boundaries, new centerpoints for radius search, and other tools.  In fact, I need a separate section to talk about the maps, so see more below.
Commentary & Annotation
RPR lets its users provide comments on a listing or on an "area" — a little unclear what this concept means.
These comments are either private or public, at the user's option, which is a nice touch.  The user can simply utilize RPR as a "personal notebook" which was the intent (and the words Mona used to describe the functionality).
What is unclear is whether properties are searchable via these comments (at least public ones).  I would imagine not yet, but it would seem a fairly simple thing to bolt on something like a Google search box to do open textual keyword searches in the commentary.
The Data
According to the demo, the property data on a listing comes directly from the MLS, and will be updated frequently: every 15 minutes seems to be the shortest period, according to Mona.
Distressed property information — Notice of Default, Foreclosure activity, etc. — is fully available on any property that is under distress.
While Mona didn't spend a lot of time on it, we know from previous releases and previous disclosures that pretty much the full panoply of data from LPS and other data providers will be aggregated by RPR.  Demographic information, school data, historical sales, mortgage information, etc.  I did learn that one data point that was included was flight path info, since the user can actually overlay flight path maps on top of the map search results to see if a house sits right below the approach to Newark Airport.
Suffice to say that if you can imagine it, and it has to do with real estate, chances are that RPR will have it.  In a brief demo, I saw parcel boundaries, historical sales, estimated values, market trends, MLS data, photos, virtual tours, housing density, open house information, mortgage information (present and historical), public filings, and distressed property info.  I'm sure there's more.
More on the Maps
The property-level map view shows parcel boundaries and parcel information, presumably from LPS's rich public records database.
The heatmaps are extraordinary in two ways: the richness of the underlying data, and the slickness of the implementation.  I've personally seen heat maps that are useful but so ugly as to be unforgivable crimes against design.  RPR's heatmaps are gorgeous.  The population density heatmap looks fantastic.
While the demo didn't go more into depth, the dropdown menu shows more options:
Estimated Home Value
12-Month Change in Home Value
Estimated Value Per Square Feet
Buyers or Sellers Market
I would imagine that in the not too distant future, we'd see heatmaps for demographic data, such as Income, Age, Education, Children Under XX Age, etc.  You could overlay just about any geocoded data on the map — electric usage, gun ownership, whatever.
We've already heard that flight path data can be overlayed on top of map results.  Given the availability of things like Yelp API's, enormous business listing databases, and the like… how likely is it that we will soon see RPR incorporate such data as overlays?  Coldwell Banker already offers amenities overlays (meaning stores, hospitals, etc.) — I'm confident that RPR will have that information at launch (or shortly thereafter).
Once that is done, RPR is heading towards becoming a bona fide site selection GIS tool, the likes of which have been available in commercial real estate for some time, but extremely uncommon in residential real estate.
Well, it sure does look as if overnight, 1.2m REALTORS are going to get their hands on a superb GIS system.  Wow.
The RVM (Realtors Valuation Model)
The heart and soul of the RPR business model is the RVM: augment the "best available AVM" with information from on-the-ground realtors.
Now, Mona says that no matter how good the RVM (or any AVM) is, the realtor on the ground with his local knowledge is the real source of insight.  This is true.  So, the RPR offers a wealth of tools for the realtor to add his knowledge to the RVM system to get a more accurate valuation.
Whether or not the RVM keeps input by realtors that modify the public record and the listings record for a particular property is an open (and interesting) question.  Based on some of the screens later on, it does appear that the RVM keeps the input at least for that particular user.  Again, whether that data gets incorporated into a more permanent RVM record or not is an open question.
In addition, full public data on mortgages on the property, sales history, financing history, etc. are available through the RPR.  The resulting  Sales and Financing Activity Chart is a beauty to behold.  The property that Mona used in the demo is underwater based on the data in the demo, although later in the demo, the RVM value is changed by modifying some information about the house, by the realtor selecting what he believes are the true comps, and by adding some additional information in that only he is privy to, such as recent home improvements.
Mona revealed that NAR had commissioned a study with Remodeling Magazine to get a correlation between home improvements done and any increase to the value.  That study was done regionally, but then RPR has localized it to the zip code level.  I imagine that RPR will soon refine the localization to the neighborhood or census block levels for even greater granularity.
Then RPR offers the realtor user the ability to make some subjective judgments on things like whether the market is hot or cold, whether the exterior and interior of the property are superior or inferior to comps, the quality of the view, how private the property is, etc.  It's done using sliders, but despite that lack of specificity and granularity, it's done extremely well.  With subjective judgments, it isn't clear that getting more granular is even justifiable anyhow.
The graphing tools are well-done indeed.  Using full AJAX or perhaps javascript controls, the user can pretty much play with the data in a variety of ways.  The charts and graphs are clean, and there's plenty of data on inventory, distressed properties in the area, etc. available.  As Mona puts it, "Huge amount of data. Huge amount of data."
Reports
The single most astonishing thing I personally saw was the Reports that RPR generates.  I have a fair amount of personal experience creating reports for real estate professionals, both in commercial and residential.  Let me just say that the RPR team has some extraordinarily talented designers and UI people.
I worked on reports extremely similar to these while at Onboard, for example, so I have close personal knowledge of how much work creating these reports takes.  Let me tell you unequivocally that RPR's reports absolutely bury the CoPilot reports I had worked on.  The same goes for the reports that I worked on while at Coldwell Banker Commercial, and had seen from our sister brands at Realogy.  And frankly, I was pretty proud of those reports — so the RPR's Reports are simply astonishing.
Altos Research today makes really solid, well-designed, well-executed reports for the purpose of marketing and promoting its subscriber realtors.  I can say unequivocally that as nice as Altos's reports are, RPR's reports bury them.
Yes, these are mere opinions.  Your mileage may vary.  But I stand by them.
As Mona says in the demo, "They make the real estate agent look like a pro with the click of a mouse.  That's all it takes."  No question about it.
One of the major add-on's to RPR will be a CRM hook-up, as these reports can be emailed directly to clients.  There is even a personal addressbook of sorts: "Email to My Contacts" with a drop-down.  I would imagine that the API's already announced to allow users to display RPR data on their websites might include API's that will let users hookup their CRM systems to RPR to do things like automated drip campaigns using these incredible reports.  (If y'all at RPR or at CRM companies hadn't thought of that, you can send a check my way.  Inquire via email as to mailing address.)
Help & Tech Support
Finally, there is a wealth of help available.  Contextual pre-fab information, email support, online chat, and even telephone support are provided.  NAR does have an impressive helpdesk operation out of Chicago, and I imagine that RPR is able to leverage that infrastructure to provide what should be simply excellent tech support and customer support.
And of course, with one of the best social media managers in the RE.net working at RPR in the person of Reggie Nicolay, one can safely assume that any complaint tweeted about the RPR will likely get picked up and sent to someone to address.  Frank Eliason may have blazed that trail, and I see no reason to think that Reggie won't copy what works for Comcast.
Conclusion: Iron Age, Meet Gunpowder
My overwhelming impression is that RPR, as a piece of web software, represents a tectonic shift.  It's like the invention of gunpowder.
Warfare in the era before gunpowder was primarily an affair of the nobility who could afford to spend all their time training how to fight, and could afford the expensive armor, weapons, and horses.  Medieval war came down, in some respects, to how many heavy horse one could bring to the field of battle.  (The exception of the English and their longbows is just that: an exception.)  Professional soldiers practiced all the time on mastering the sword, the lance, the mace, and horsemanship.  Gunpowder changed all of that.
No longer did the mounted knight in heavy plate armor, who had spent his entire life learning to wear armor, learning to handle a warhorse, learning swordsmanship, how to use a lance, and so on enjoy any advantage over the peasant with a musket.  The leveling effect of gunpowder on war is difficult to overestimate.
RPR right now has the same feel of significance to me.  Maybe I'm overly dramatic, something I have been accused of from time to time.  We'll spend the next few parts on the implications of this tool, but… this is a big deal for the industry.
Perhaps we'll all learn more at Inman Connect, and there will be much more to discuss.  But for now, this is long enough, and all I wanted to do was to review RPR as best as I could from a demo.
Thanks for reading.
-rsh