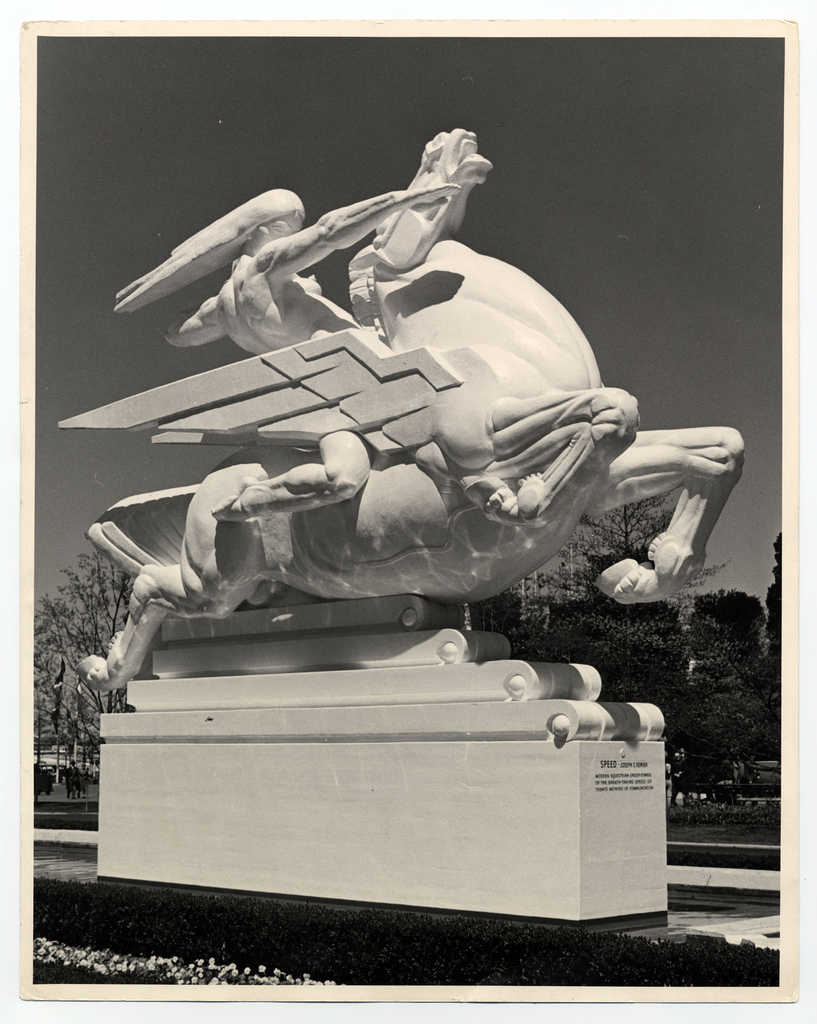 In the comments to this post, I'm getting some rather interesting thoughts from a variety of real estate agents and brokers.  The question I asked was, "Why should I, as a consumer, care if you're tech-savvy or not?"  The most popular answer was along the lines of, "Because tech-savvy agents have speed and ease of communications."
This comment from Candice Donofrio was fairly typical of the responses:
Communication – ease and speed – are what make the tech savvy REALTOR the best choice from the beginning to end of the transaction:

Luddy's transaction manager won't be able to quell an emotional meltdown or provide a due diligence resource 'off hours' if Luddy's not near the office phone–that client will have to wait for a return call 'the next business day'. The client will DM Mara on Twitter, find her on 4SQ or simply text her to get an immediate response.
If one assumes that technology enables faster and more efficient communications, then the tech-savvy agent does indeed provide greater value to the consumer.  Question is, what technology are we talking about here?
Can We Agree…?
As a threshold matter, can we agree that no matter how non-techie a realtor is in 2010, that he or she will possess all of the following technology?
Mobile phone
Email
Fax Machine
Copier
Web Presence (even if it's a "profile page" on the broker or franchise website)
Luddy might not be on Twitter, and may not have a Facebook Fan Page, but it seems ridiculous to say that he won't have email and a cellphone.  Setting up some "non-techie" agent as a total neanderthal who doesn't even have a cellphone strikes me as a straw man.  Might as well say that the non-techie agent doesn't have an automobile and therefore will take longer to drive buyer clients around to showings in his horse and buggy.  Some technologies can be taken for granted in the 21st century.
Do Consumers Really Do That?
Candice suggests that clients will send direct messages via Twitter, track the agent down through Foursquare, or send a text message to the agent's cellphone.  My question is, do consumers really do that?
For one thing, only 7% of Americans use Twitter at all.  Of that 7%, in order to DM the realtor, the realtor and the client must be following each other.  I suppose it's possible, but I'm really curious whether that's actually happening.  Facebook is far more likely, as 41% of Americans have a Facebook profile.  But how Facebook message is different from email — apart from being less likely to be seen by the recipient — is unclear.
Tracking the realtor down through Foursquare sounds fanciful to me.  And if the client did… wouldn't you be just a little bit freaked out?  You foursquare that you're at Starbucks for your afternoon latte fix; ten minutes later, your client pulls up in his car, jumps out, and starts asking you what the result of the home inspection was.  You wouldn't be just a wee bit unnerved by such stalker behavior?  Really?
No Replacing Realtime, Is There?
It also seems to me that no matter what fancy technology we're talking about, when it comes to actual important communication for business, not with a potential client but an actual client, there is no replacement for realtime direct communication.
Consider for a moment the modern attorney.  Say you're involved in a lawsuit, and your lawyer needs to talk to you about the latest development.  We're not talking about a simple status update — "Hey, just wanted to let you know that I filed your papers today."  We're talking about actual substantive communication and information sharing in which your attorney earns his keep by providing legal advice.
I doubt you'd want that over Twitter DM's or even over email.  At a minimum, you're going to want to talk to him on the phone to understand what's going on, and what his advice to you is going to be.
Similarly, in a real estate transaction, whether I'm the buyer or the seller, knowing that the purchase or sale of one's home is among the most stressful of deals out there, I can't imagine that the client would not want to at least talk on the phone with his realtor.  Again, we're not talking about a prospect, or someone just kicking the tires, or just researching houses.  We're talking about the client you are actually working with on a purchase or sale.
Say I visited a bunch of houses with my agent, liked two or three of them, went back, talked it over with the missus, and wanted to speak with my agent about which house to make an offer on, how much to offer, what the next steps might be, and so on.  So I call my agent.  Her iPhone starts to ring.  But she's right in the middle of a listing presentation, or she's out with another set of clients showing houses.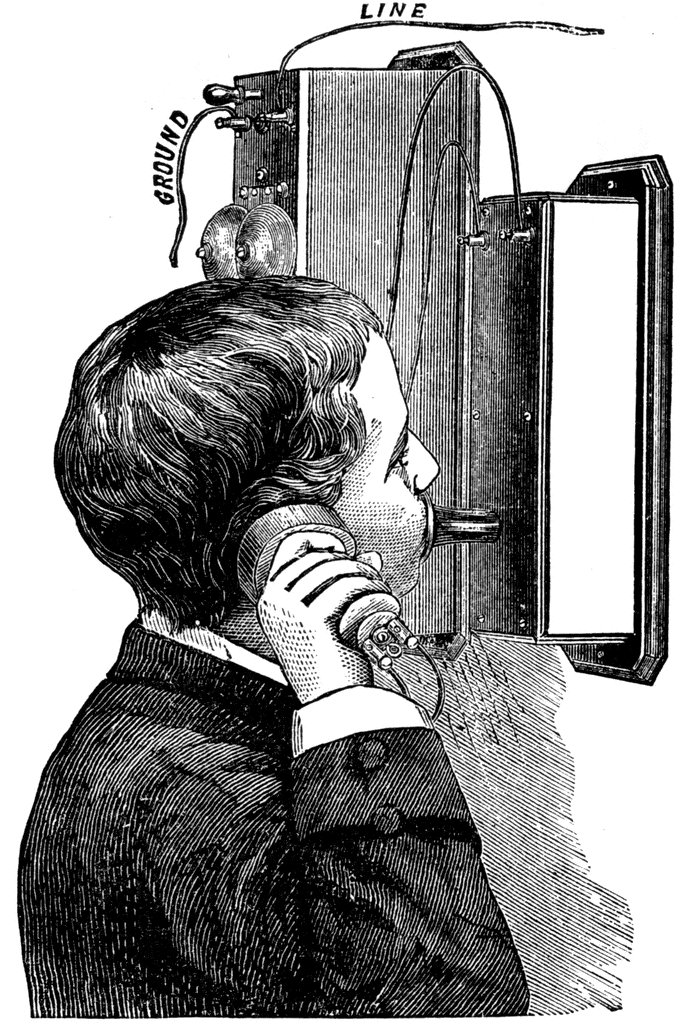 Seems to me that there is no technology that will replace my being able to talk to my realtor at that moment about my deal.  I can leave a voicemail for her.  I can text message her.  I can DM her on Twitter, because I am that rare consumer who might do that.  But at that moment, she's busy — she cannot respond right then and there.
Interestingly enough, the most advanced tech-savvy realtor in the world and the least tech-aware agent is in the same boat.  I'm calling you, using the telephone (not exactly cutting edge technology, even if it's over 3G and going to your iPhone).  Whether you can talk to me or not is not dependent on technology, but how busy you are right at that moment.
And if I did leave you a voicemail, guess what… I expect you to call me back.  Not email me, not Facebook message me, or send me to some transaction management website; I expect you to call me back.  Calling someone back promptly, of course, is hardly a sign of technological superiority.  It is, rather, basic customer service mentality.
Having Said That…
There are technologies that do go beyond the basics of email and telephone that do help communication with a client and are widely available.  Based on my years of observation and conversations, it isn't clear to me that many real estate brokers and agents are embracing them quite as much as they could.
So here are three for the tech-savvy realtor to consider:
1.  Project Extranet.
If your brokerage or your MLS provides you a good one, fantastic — good for you, good on them.  If they do not, consider signing up for a Basecamp account.  [A friend emailed me about ClientLook, but (a) I don't see much there that Basecamp doesn't provide, (b) ClientLook appears to be a commercial real estate app, and (c) Basecamp is extremely stable, well-established, and has other addons that work with it.]
A staple of independent consulting, graphic design, and small web developers everywhere, I use Basecamp for 7DS and can attest to its usefulness.  Go check it out if you don't know what it is already.
2.  Screensharing & Videoconferencing
If you and the client both have Macs, then you can do built-in videoconferencing and screensharing right through iChat.  But even if you're stuck in PC-land, if you and your client both have Skype, you can now do screensharing through Skype.  (I've used screensharing via Skype on the Mac, but not on the PC, so can't vouch for how it works on Windows boxes.)
If you're going to explain the latest pricing trends to me and make the case that I should reduce the price of my house, then screensharing where I can look on your desktop, on your computer, to see your Excel spreadsheets, CMA reports, and the like can only be more helpful.  And that'll make you look good.
Same thing with videoconferencing.  If we have to talk anyhow, why not try videoconferencing?  That way, you can show me things if you need to, gesture with your hands, and let me see your expression.  That videoconferencing assists in communication is relatively clear.  It's not meeting in person, but it is better than a phone call.
3.  Instant Messaging (AIM, Jabber, iChat, Skype, etc.)
Maybe it's just a techno-geek thing, but I really, really like live chat.  I use it all the time to get customer help on sites where live chat is available.  But even apart from such on-site live chat clients, I'd love to see if my realtor (or lawyer or accountant or whomever) is on AIM or Jabber (which powers Google Chat) or whatever and use that.
The advantage is that it's realtime, and private.  And since it's not voice, I can do it from work or other places where I can't really take time to be talking to my realtor.  If chatting leads to the realization that I do need to talk on the phone (or videoconference!) with you, then at least I'll know that you're sitting by your computer talking to me, and should have time to talk with me.
With mobile clients available for iPhone, Blackberry, Android, and other platforms, you could be available to chat even when on the road.  Having used the Blackberry and Android clients for both AIM and Google Chat, I can say they're not horrible.
Think Client Service
Of course, none of these technologies can make you provide client service.  You have to do that on your own, making time for clients, being available for them, and being proactive in anticipating possible client needs.  But if technology is supposed to give an edge to the tech-savvy realtor over the luddite, it isn't enough to spend all your energy thinking about how you can use the latest Google-indexable IDX on your mobile-app enabled website.  It isn't enough to spend all your time establishing your local expertise via blogs and Facebook.
At the end of the day, as a consumer, I'm not looking for best tips on how to optimize my family's blog for search engines from you.  Nor am I wanting advice on how to leverage Foursquare for local market dominance.  As your client, what I'm looking for is a professional who can help me with a difficult, stressful, and hellaciously expensive transaction.  I'm looking for a realtor.
And guess what?  I'm not a lead.  I'm not a prospect.  I'm not the community you're farming.  I'm your client, who will pay you, at the end of the transaction.  Think about me more.
-rsh