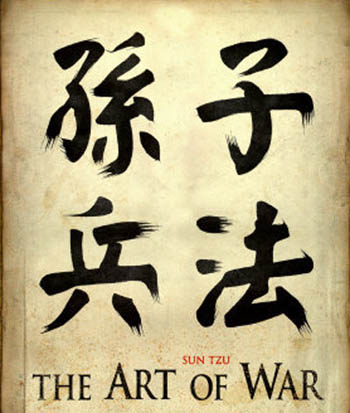 At REBlogWorld 2010, I moderated a panel discussion on whether the real estate blog was dead or not.  My friend Garron Selliken, a technologist and broker in Portland, wrote up a post that stemmed from a long discussion he and I had with several others in Las Vegas, in which he argues that the "real estate blog" as he defines it is indeed dead as the Monty Python parrot:
When it comes to generating leads from search, the past, present and future of real estate sites is SEO, not blogging, transparency, authenticity and finding your voice.  The way to get clients is to show up where the most concentrated group of most motivated buyers/sellers are hanging out and ask for the business. This is why SEO focused content kills blogging…it is targeted directly at the relevant phrases and lands on pages designed to satisfy needs AND convert into conversation.
Then the brilliant Gahlord Dewald, a SEO consultant and an all-around smart fella, chimed in with his own post on the topic.
Both of them are worth reading in full.
While agreeing with both Garron and Gahlord in terms of what works for lead generation, conversion, and actual revenue generation for a real estate professional… this whole line of thinking raises a couple of questions for me, so I thought I'd puzzle them out with you all here.
Basically, the question is whether a SEO-focused strategy is viable competitive strategy for a real estate agent or small brokerage.
Either-Or
As a threshold matter, there are a few "either-or" type questions that need to be answered.
Either SEO experts actually know what they're talking about, add value, and help a site's rankings, or they do not.
Either paid search campaigns enhance SEO, or they do not.
Either organic SEO strategies — such as link-building, monitoring and modifying metatags, landing pages, etc. — work, or they do not.
If you believe that none of these things make a difference in organic search results, then the New York Times has no particular advantage over some blogger, and a lot of companies are wasting a lot of money on useless search optimization stuff.
On the other hand, if you believe that all or some of these things do make a difference, then it's hard to understand why you believe an individual real estate agent can make SEO a cornerstone of his/her business strategy.
Competitive Advantage
At heart is the issue of what grants competitive advantage.  With SEO, if you answered "Yes" to any of the Either-Or questions, then you have to agree that money constitutes a competitive advantage.  A big company can hire the best SEO experts, spend millions on paid search, and engage in expensive professional-led campaigns with monitoring, modifying, and so on.
One tech-savvy realtor, Jeffrey Douglas, touches on this in a comment to Garron's post when he writes:
What surprises me is that following you over the years you seemed to be an advocate of "hyper local" content. This is the key to success for any blogger, since competing with the Zillow, Trulia, REALTOR.com, and countless IDX sites is nearly impossible. (Emphasis mine)
Why is competing with Zillow, Trulia, Realtor.com, and so on nearly impossible?  Why is hyperlocal so much the point of agent blogging?
The answer, to me, seems to be that when a Big Company decides that it wants to compete in SEO for some desirable keywords, it will simply outspend the little guy and just crush him.  The focus on hyperlocal and "long tail" strikes me as the result: small companies and individual agents pick up the crumbs that the big guys let fall from the table.
In other words, their SEO-based strategies are viable only insofar as some Big Guy allows it to be viable.
Relative Size, Relative Advantage
Thing is, "Big Guy" seems to me to be relative.  Even if the national players don't care to focus on some local search terms, maybe the big local player does.  If spending money makes a difference in SEO, then it seems to me that the individual agent or small brokerage is at a significant disadvantage compared to the local Big Boy.  Said local Big Boy may get crushed in turn by the national franchises or national players, but it can in turn crush the little guy by outspending them on experts, paid search, campaigns, and the like.
This is now 2010.  It isn't as if search optimization is some unknown, archaic thing that only the most bleeding edge interactive marketers know about.  I imagine there isn't a marketing person in the world today who isn't aware of the importance of search optimization.  (Which is not to say that they all do it well, but they're at least aware of SEO.)
Given all of the above… could someone explain to me why SEO-based strategies are the key to success for the small brokerage or the individual agent?  Because from where I sit, they all look like fighting on the opponent's chosen battlefield, using tactics that the opponent is really good at, and trying to out-Walmart Walmart.
In thinking about competition, my question is: What is the advantage that the individual agent or the small broker has over the Big Boy or Big Guys?  How can that advantage be exploited systematically?
As always, your thoughts are welcome…
-rsh