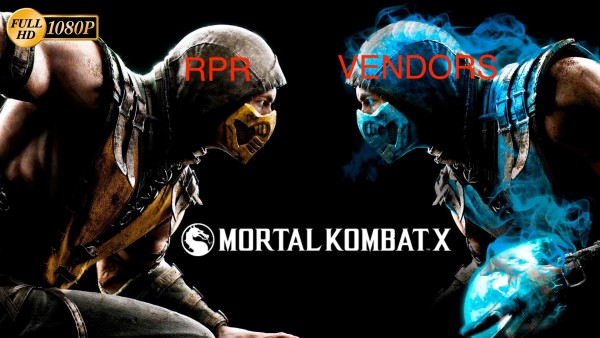 A couple of weeks back, I wrote a post in the aftermath of CMLS Kansas City in which I mused out loud about things that were left unsaid, and said this:
So the clear implication is that everything in real estate is ultimately a zero sum game.

If an agent leverages technology, smart lead management, and topnotch service to increase production from selling 20 homes to 50 homes, then other agents in her market will be doing 30 fewer transactions. A broker making $100M more in revenues has to get that from somewhere — other brokers, from higher agent splits, somewhere. They don't affect supply and demand; only macroeconomics does.

Similarly, if a vendor in the real estate industry becomes successful, that success must come from somewhere. It has to get a larger share of the Commission Pool, which necessarily means that someone else has to get a smaller share.
I then wondered who is walking around now with a target on their backs.
Well, an answer arrives by way of a post on the CMLS Blog by Michael Wurzer, CEO of FBS, and a Director of RESO. He writes to advocate for a Universal Property ID and says that RESO is working on creating the framework for creating and finding the UPID. Which sounds great, actually, but then he writes this:
Imagine for a minute if all of these entities worked together to create a Universal Property ID framework so that the framework would constantly learn and improve itself. That type of cooperation is very powerful and has the potential to create win-win scenarios for everyone, instead of just being satisfied with zero-sum games.
Yep, that "zero-sum games" was a link to my post, which made me wonder if maybe I failed to express my concept clearly enough. So let's dig into this a bit, and why it is that I think this post actually clarifies who is feeling the pressure.
Who's Down With UPID?
Michael's concept (and therefore, the concept of the UPID Workgroup, I'd imagine) is that by creating a single unique ID for every piece of property (sort of like a VIN for every car?), we would find it extremely simple to share data about that unique property and to store data about that unique property. After all, the VIN is why Carfax can work as every insurance claim, every repair job, etc. is tied to that VIN.
Seems like a fine idea, and frankly, one that sounds like it'd take oh… about 15 minutes to do should one of the large parcel-centric guys (RPR? Zillow? Corelogic? Bueller? Bueller?) decide to share their numbering conventions, seeing as how they must have already done it. What's interesting, however, is the language that surrounds the UPID. Michael writes:
Importantly, cooperating on such a framework does not require anyone to give up their proprietary databases. Upstream and RPR can continue to build their repository, as can MLSs, Zillow, Corelogic, and many others. The beauty is that, despite competing with their proprietary data repositories, Universal Property IDs provide a common way to connect the data when desired and authorized. Each competitor will continue to assert their unique advantages for their customers, resulting in no one repository becoming a 100% complete and accurate source of property data, but the UPID framework provides the potential to link all the data together. [Emphasis added]
Ah-ha! But what's this about no one repository becoming a 100% complete and accurate source of property data? Well, above that paragraph, Michael writes this:
Central to the framework [of UPID] is the reality that there are many sources of property data and that each brings with it a different level of accuracy and confidence. Because there are so many different property data sources today, an industry-wide and cooperative effort like RESO is critical to defining and promoting adoption of the framework.
It's starting to make sense now.
Under Pressure
I have nothing but nice thoughts about UPID; seems like a fine idea. I hope RESO gets to it real soon. The subtext of that post, however, makes it clear who is (or at least feels like they are) walking around with a giant target on their back: the MLS vendor.
How could they not? RPR isn't just Upstream; it's also AMP — the Advanced Multi-List Platform. It represents a huge leap forward in the actual technology that the MLS uses to provide its services to subscribers and Participants. It's a parcel-centric database, which means that "adding a listing" is as simple as changing the status on a property and slapping an Asking Price on it. (With a few other fields, I guess, all relating to the marketing of the property as a listing for sale.)
Yes, true, RPR has not yet finished building any kind of a "front end" to an MLS… although anyone who has ever logged into RPR as it exists today should recognize that it's pretty darn good: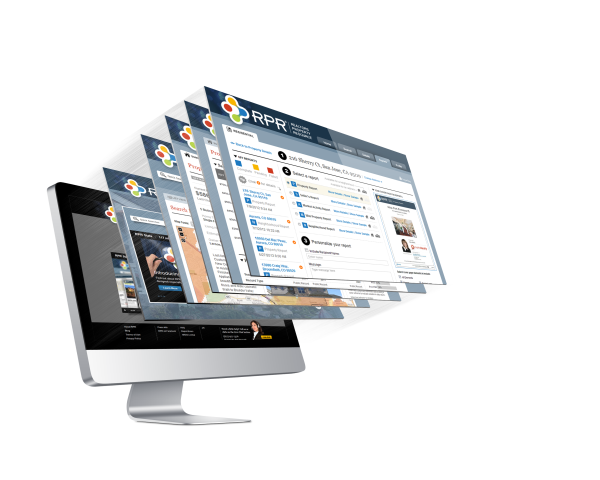 Furthermore, I don't have a crystal ball or anything, and I haven't traveled back from the future to be able to say with certainty, but I'll bet a month's worth of income that whatever front-end RPR comes up with will not feature error messages like this one that still pops up on current MLS systems in 2015: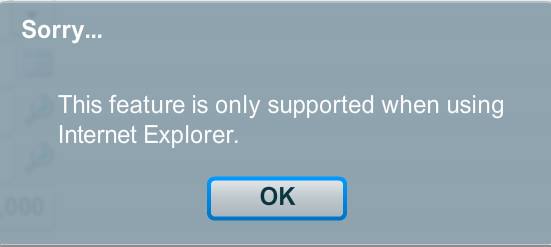 Now, Upstream likes to talk a lot about "feeding data into the MLS" using RESO standards and specs. But the entire thing is much, much simpler and easier to do if the MLS is already on RPR AMP. Then, there's no data feed, because the MLS is using the exact same parcel-centric property data that Upstream will be using. Change the status in Upstream, and voila, it magically changes in the relevant MLS if it's on AMP.
Imagine that you're the CEO of an MLS where many of your largest and most important brokers are dues-paying members of Upstream. Your MLS vendor contract is coming up for renewal. Which system would you — and more importantly, the Technology Committee of your Board that is staffed by volunteer brokers and agents — find the most compelling?
Since I'm no longer working with/for RPR, I have no idea if this linkage will be made as Bob Bemis, the new VP of Business Technologies, will go around pitching the adoption of AMP to sundry MLS organizations… but um, knowing Bob, and knowing he's a very intelligent, very savvy, very with-it executive, I have little doubt that the feature-not-a-bug will be pointed out to MLS boards everywhere. (At a minimum, he'll at least think about it after having read this post….)
In light of these known facts… I guess the existing MLS vendors have chosen to compete on the basis of some sort of unspecified unique advantage that accrues to the customer MLS due to proprietary databases. I don't know what those things might be, but then, I haven't really studied the subject. Perhaps someone more versed in the arcana of databases could explain just what kinds of benefits and advantages accrue to an MLS, to a broker, or to an agent from having a proprietary database.
Of course, if the future of the MLS remains a landscape of a bunch of proprietary databases (conveniently sold and managed by the existing crop of MLS vendors + RPR), then UPID is absolutely necessary.
So, About that Zero-Sum Game
What I don't understand is why that scenario of proprietary databases + UPID results in a win-win for everybody instead of the diabolical zero-sum game a la Notorious Rob.
See, my point about the Zero-Sum Game of Real Estate is that the industry does not affect the housing market; only macroeconomic factors affect the housing market. Ergo, the total amount of commission dollars available to literally everyone connected to the real estate industry from RPR to MLS CEO salaries to broker profits to agent take-home pay to the virtual assistant in Bangladesh is completely independent of what the real estate industry does or does not do.
A win-win scenario a la Wurzer in which existing MLS vendors keep their proprietary databases up and running, while making room for RPR to do AMP and Upstream, is a win-win for those two entities only. Somebody has to pay the bill for those companies to stay in business, whether that somebody is the MLS or the broker or the agent or some other set of vendors or whatever. Anytime one company in real estate makes money, that money has to come from the pool of commissions over which the industry has no control.
This isn't me knocking the vendors or RPR or any project or concept or what-have-you. It's simple logic. UPID can neither convince a single homeowner that he should sell his family home nor magically convert an unemployed Millennial performance artist into a buyer who can qualify for a mortgage. So the money to pay for all this wonderful stuff has to come from somewhere, and more precisely, from someone.
Collaboration Is Definitely One Way….
Which then raises the issue of collaboration. There is something touching and uplifting and inspiring about the real estate industry sanctification of the Holy C-word: Collaboration. At CMLS Kansas City, I was actually tempted to start a drinking game during the final panel in which we'd all have to do a shot every time some panelist mentioned collaboration or collaborative or cooperation. Had that game happened, there may have been alcohol poisoning at the event given how often the Holy C-word was mentioned by every single panelist.
So it seems natural to a real estate industry insider that when there are "so many different property data sources today" what is absolutely necessary is "an industry-wide and cooperative effort." Whereas, I learned my ABC's of business from the worlds of retail, finance, law, and Internet companies, and therefore am afflicted with deep cynicism (some might call it "realism" or "common sense"). So I feel like there is actually an entirely different solution to the problem of "so many different property data sources."
That solution is the age-old one practiced by such non-collaborative pricks like Julius Caesar: Conquest.
If the existence of "so many different property data sources" is the problem, the solution could be eliminating all the different property data sources. Screw collaboration; conquer them instead. And then, once conquest is done or at least well underway, whoever is the winner can come out with — you guessed it — the Universal Property ID which is identical to the Property ID they're already using.
Contrary to the slogans of the peaceniks, war is not only the answer, it is often the most effective answer.
The post by Michael Wurzer, representing the viewpoint of the existing MLS vendor community, which happens to include some of the largest, most powerful, and most influential technology companies in our industry, is appealing to the Collaborative Angels within real estate to stave off what at least they see as the obvious threat: that RPR Upstream/AMP will eliminate the need for so many different property data sources such that collaboration is not only unnecessary but actually undesirable for RPR and its supporters.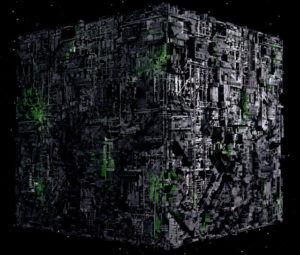 Upstream eliminates the need for brokerages to have so many different property data sources. AMP eliminates the need for the 850+ MLSs to have so many different proprietary databases — at least if the "unique advantages" of such proprietary databases do not outweigh the benefits of belonging to the Data Borg. And in a Zero-Sum Game world, it seems to me that one clear benefit of the Data Borg would be cost savings for everyone involved, as they transfer a portion of the dollars spent on these proprietary databases and the vendors who provide and manage them to the Data Borg, and pocket the rest.
Can it really be doubted that the MLS vendors feel like they have a target on their backs?
Don't Worry, Be Happy
Having delivered a vision of civil war within the real estate technology space, let me say that actually, while this is all kind of interesting as an intellectual and writing exercise for your humble scribe, I'm somewhat not worried about all of this.
Conflict can lead to real progress. Already, ever since the May announcement of RPR Upstream/AMP, we have seen a flurry of activity on the part of MLS vendors. Corelogic has introduced Trestle, and I'm certain that other vendors are hard at work on something new and cool and useful to try to compete against RPR. Some might embrace radical new strategies we haven't seen yet to remain relevant in the upcoming age, while others may step up their customer service game. Hey you know, we might even see an end to silly error messages like the one above about needing Internet Explorer. One can even dream and think that we might see MLS user interfaces and front-ends that don't look like they were designed by blind misanthropic rhesus monkeys.
Ultimately, all this competition, all this conflict, will result in better products and better services for the MLS, for the brokers, and for the working agents on the street who need better tools and better technology to keep up with ever-smarter, ever better informed buyers and sellers. Sure, we might lose a company here or there along the way, and we might see conquest by the Data Borg — or we might not. Along the way, though, we'll see dramatic improvement in technology for less money. That's how these things work.
And that's a win-win in a zero-sum game: a win for the conquerors, and a win for the customers.
-rsh