Happy Friday everyone. I wanted to do this quick follow-up to my Brass Tacks: What To Do About Marginal Agents post from November 20, 2015. Because the comments on that post were… interesting… so I figured we might get some more interesting comments on this one.
If you recall, in that original post, I highlighted two listings in the same area by two different REALTORS. I didn't know either one, but one listing was done very poorly with cellphone photographs, and the other one was staged and professionally photographed.
The Bad Listing: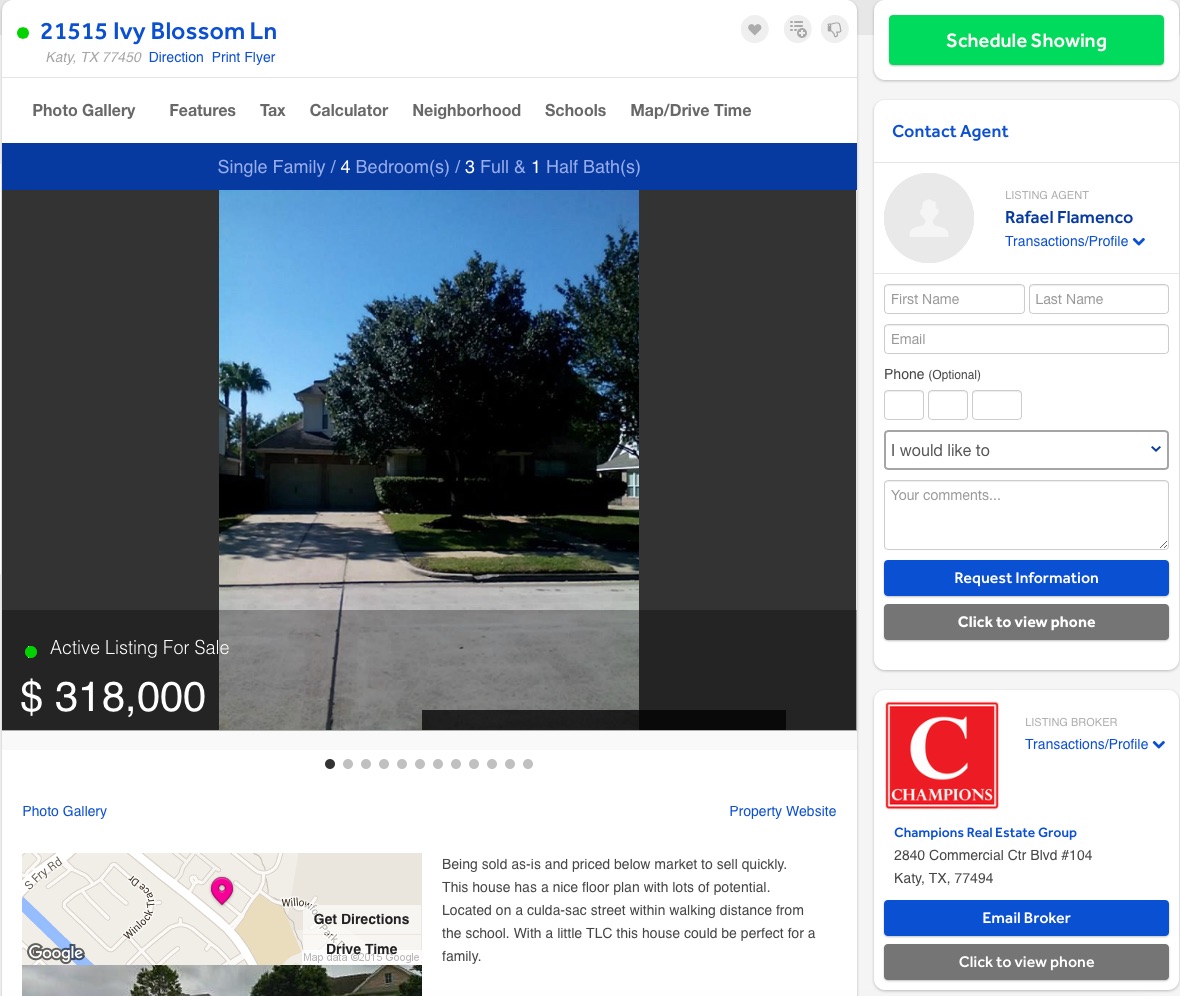 The Good Listing: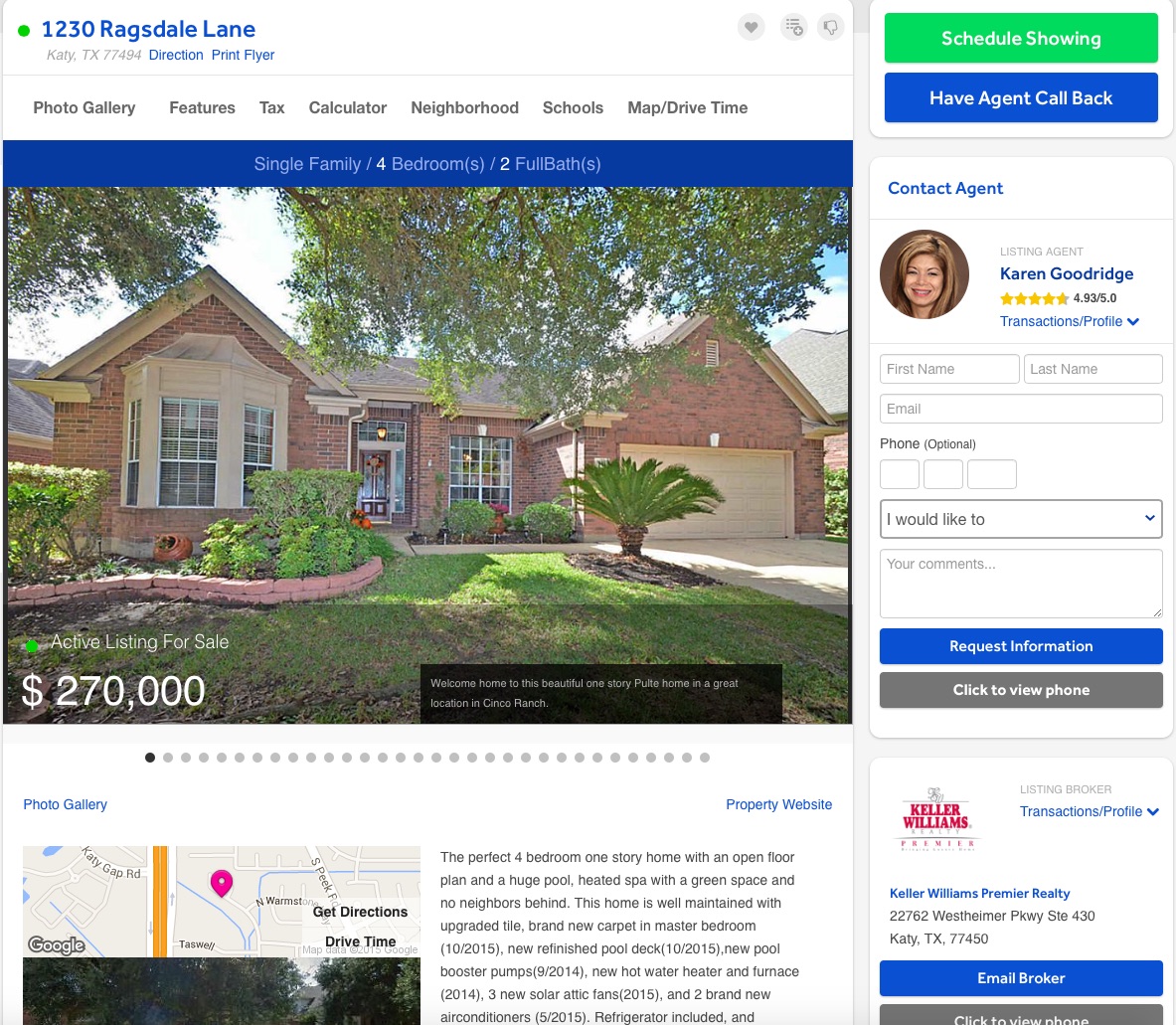 Well, as of today, which is December 18, 2015 — just short of a month after that original post — here's where the two properties stand: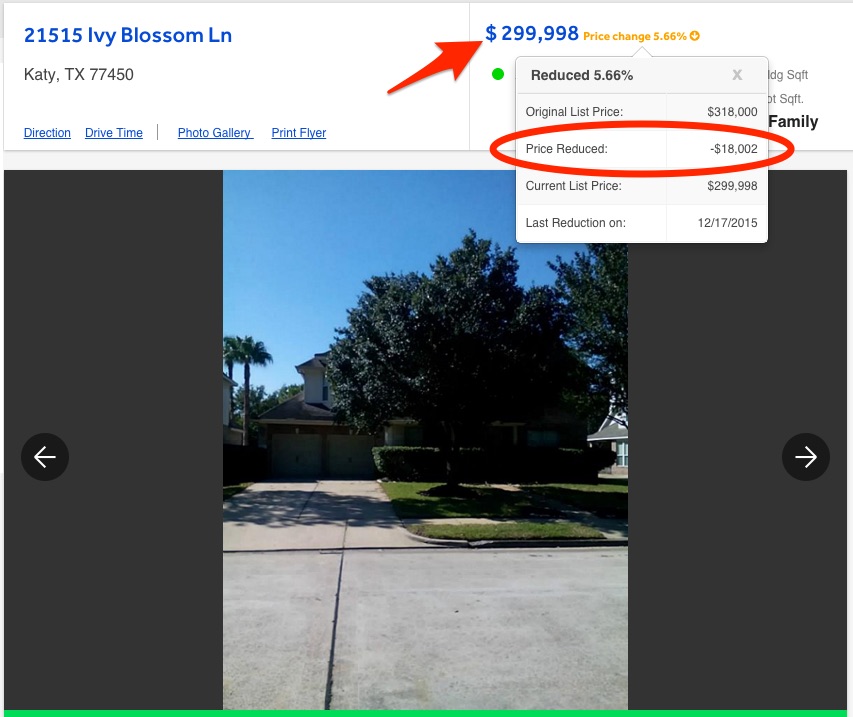 It's still on the market, but with a 5.6% price reduction, which is $18,000. Let's say that again: EIGHTEEN THOUSAND DOLLARS! And it's still not sold. If you remember, the original copy for this listing said this:
Being sold as-is and priced below market to sell quickly. This house has a nice floor plan with lots of potential. Located on a culda-sac street within walking distance from the school. With a little TLC this house could be perfect for a family.
Priced below market my ass.
Meanwhile, 1230 Ragsdale Ln: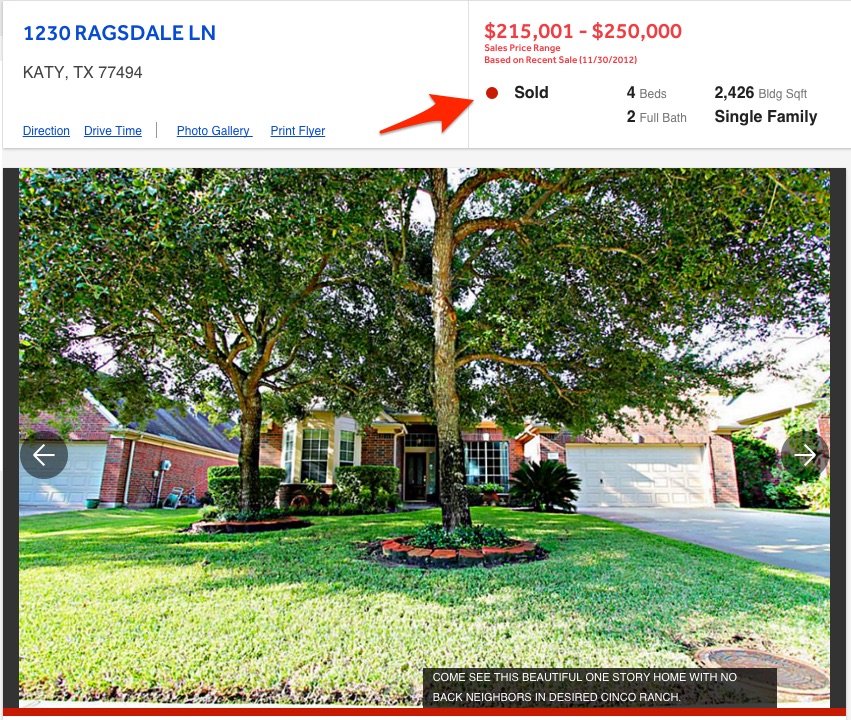 Imagine that! Sold! Now, HAR just gives us a range based on the previous sale (11/30/2012) but Zillow gives us the Price History: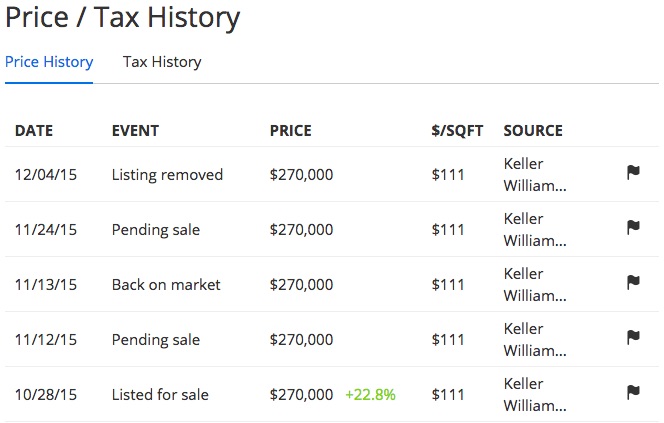 The listing went under contract on 11/24/15 — a mere four days after I posted my original blogpost. It was listed for sale on 10/28/15, went under contract on 11/12/15, then that buyer backed out the next day, and then the property was sold on 12/04/15. That's 37 days on market, with a bump in the road.
And oh look, it was sold at the full listing price of $270K. [PLEASE SEE CORRECTION BELOW]
So all of the commenters on the first post who were saying things like, who cares what the photography looks like as long as the listing agent delivers the results for the seller through his superior negotiation skills and the like… I'd like to hear from y'all again please. 🙂
-rsh
CORRECTION:
Linsey Ehle, the best real estate coach that y'all don't know about, who has access to the MLS just called to tell me that the information from Zillow cannot be relied upon, because Texas is a nondisclosure state and any "sale price" cannot be posted online. Therefore, Zillow's "Listing Removed" is the only indication we have publicly.
What I CAN say is that the property is pending, past the "option period", is in escrow, and is scheduled to close any day now.