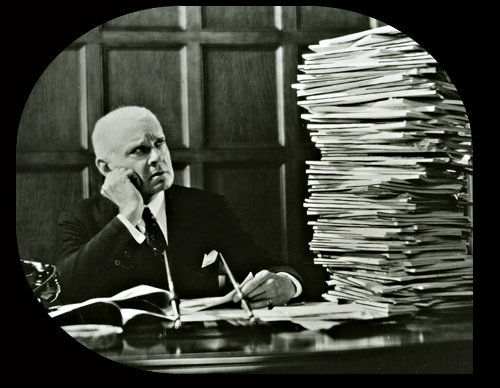 Welcome to another edition of an annual tradition, in which I go back and grade myself on my predictions made at the start of this year. In this year's case, because of a ten-day vacation in paradise, the grading is for 2016. Plus, my Seven Predictions post will be sometime later this week.
Anyhow, my track record so far:
2010 Predictions: 6 for 10 (.600)
2011 Predictions: 4.5 for 7 (.642)
2012 Predictions: 2 for 7 (.286)
2013 Predictions: 4.5 for 7 (.642)
2014 Predictions: 3 for 7 (.429)
2015 Predictions: 2.5 for 7 (.357)
Longtime readers know that it is customary here at Notorious to make predictions that are sure to go wrong, or your money back! Let's see how I did in 2016.
The original 2016 predictions post was on Inman last year, so go over and take a look if you need a reminder.
1. Upstream will go live and gain major traction.
NO
Well, I didn't see that coming. Given the powers that be behind Upstream, I figured for sure that most MLSs would have to cave and start widely implementing it. Turns out, not all brokerages are huge fans of Upstream — Alex Perriello of Realogy certainly isn't. And it also turns out that NAR isn't necessarily as dominant and powerful in the MLS arena as one might have thought.
Plus, Upstream itself has been taking an awful long time to develop the software. I had assumed, because of some inside knowledge on RPR, that the technology was pretty much already in place and that the $12 million in funding would surely take them home in a matter of weeks. Not so!
Anyhow, got this one wrong. This will be a pattern.
2. FHFA will begin regulating MLS data.
NO
In retrospect, this was just a stupid prediction in an election year. There was no chance that the Obama administration was going to rock any boats in an election its Chosen One was supposed to win handily.
And the new Administration isn't exactly pro-regulation, so this one might never happen now. Which is good in many respects, and not so good in some.
3. MRIS will create the Super MLS.
YES
Thankfully, the leadership and the shareholders of MRIS and Trend MLS gave me at least one correct prediction. BrightMLS, the new name for the combined Super MLS, was approved. And as you can see from that link, seven other nearby contiguous markets will be joining BrightMLS, creating the nation's largest MLS… so far.
Art Carter at CRMLS is gonna have to get busy to retake the crown. But yay, I got this one right at least.
4. A new small-brokerage-only association will launch.
NO
I'm almost tempted to give myself a YES on this one because one might have launched in 2016, and died out without making a peep. As far as I know, however, nothing of the sort was launched.
5. Spencer Rascoff will be appointed secretary of HUD.
NO
I mean… seriously? Who saw this one coming? Not Huffpo….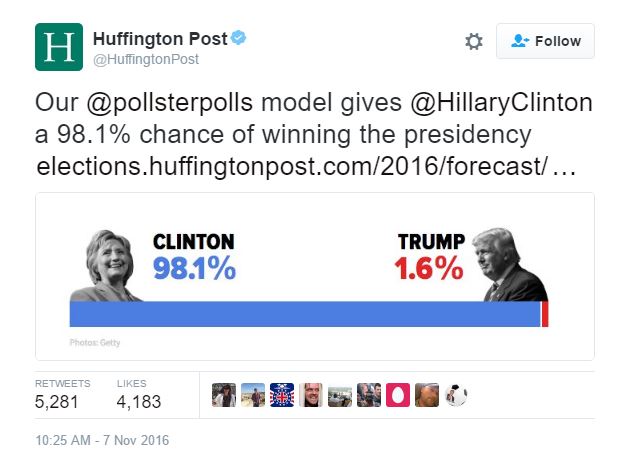 Not Nate Silver at FiveThirtyEight: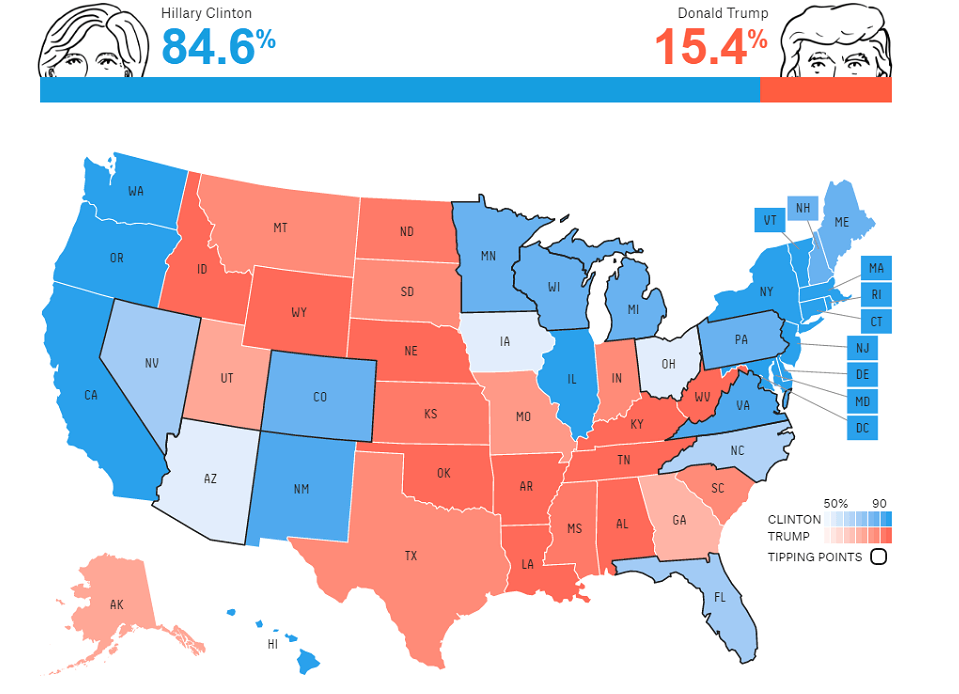 Granted, my prediction of a Secretary Rascoff was less likely, less researched, and less based on actual data and polling and science and stuffzorz, but… it seemed like a safe(r) prediction when I thought Hillary would win the election. I'd love to excuse myself since nobody saw the Trumpening coming, but no… I'll just take the strikeout, thanks.
6. NAR will name female successor to Dale Stinton.
NO
This is just a boneheaded error on my part, since the NAR selection committee didn't get named until after NAR Annual in November. I'm just gonna call a mulligan on this one, while hanging my head in shame.
7. Realogy will acquire Homesmart.
NO
Um, yeah… no. Didn't happen. See, I thought Realogy would need to answer the challenge from KW and other low-cost operators:
The biggest challenge that Realogy faces in the competitive environment is that its brands — Coldwell Banker, Century 21, ERA, Better Homes and Gardens and Sotheby's — are expensive, high-investment, high-cost franchises.

In past earnings calls Realogy singled out Keller Williams by name as a competitive threat, in part because of KW's lower cost model (commission splits are capped).

In 2016, Realogy decides to compete head-to-head with KW by offering a low-cost franchising alternative. The best way to do that is to acquire one of the fastest-growing real estate companies in the country: HomeSmart International.
Realogy didn't do that. Instead, they created multiple new senior executive positions to try to address the issue. We'll see what 2017 brings, but yeah, I got that one wrong.
Conclusion
So… 1 for 7 is .143 batting average. That makes me worse than B.J. Upton, the worst hitter in baseball last year who hit .183 for the year. Normally, this would be cause for demotion to the minor leagues, but I'm not only the hitter, but also the batting coach, manager, GM, and owner of this particular crappy baseball franchise. So I'll be back to try again in 2017!
Until then, a Happy New Year to you all!
-rsh