I was stuck at the airport last week with the fifth flight delay in two days (courtesy of United Airlines). The upside to all that downtime? I got a chance to think through something swirling in my subconscious for a while – the parallels that exist between technology in science fiction and technology in the real estate industry. So I figured, what the hell! Let me entertain myself and hopefully some of you.
The problem with science fiction is that it assumes human behavior will remain static, even as the technology around them changes. Star Trek and Star Wars are two great examples of this bad sci-fi thinking.
It's also why I dislike most of technology futurism in the real estate industry.
So much of what technology enthusiasts put forth imagines the real estate process as static. There's this belief that society will remain the same – despite the advent of massive technological change. Like, "AI will change real estate, because it makes finding a home easier to do!"
Something as fundamentally disruptive as AI would change the whole world around us, which means the last thing on any of our minds would be how easy or difficult it is to find a home. Technology doesn't exist in a vacuum; human behavior and human reactions must be taken into account.
Let me explain.
Star Trek and Star Wars
The two most famous, most enduring, and most beloved sci-fi franchises in recent history are also two of the most egregious examples of bad sci-fi thinking.
For years I've ridiculed Star Trek for its "not thinking through" technology. Best example? The holodeck.
Look, if humanity ever developed the holodeck, it would be the last invention ever created because we'd spend every minute of the day in the holodeck having sex and falling in love with Cleopatra or Scarlett Johansson or Richard Gere or whoever strikes your fancy.
People like to complain about how young men these days care more about video games than they do girls. But imagine that video game, like the holodeck, involved all five senses — sight, sound, taste, smell and touch — and see if any young man (or young woman) does anything other than log in to video games.
Another example: doors. That's right, doors. Why does the SS Enterprise have doors and elevators when transporter technology exists? And it's apparently so commonplace and inexpensive that the Federation uses it to move cargo.
Star Wars is also full of bizarre technology. Best example is the stormtrooper armor. Why do Imperial stormtroopers wear them at all?
In the above scene (made even more hilarious because somehow it's funnier en Espanol), we see that the "armor" doesn't stop handguns (hand blasters). It doesn't stop rifles (blaster rifles). It doesn't stop the arrows and spears of frikkin' Ewoks. In fact, it doesn't stop rocks dropped on the wearer.
Since the Galactic Empire is rational, if evil, orders would go out across the army telling stormtroopers to ditch such ineffective armor. And those responsible for designing it would be force-choked to death by Darth Vader.
The point is that bad science-fiction often suffers from the assumption that technology will only be used in a "narrow" way in the way that the storyteller wants it used.
In a similar way, technology futurism with real estate has the tendency to assume that consumer and professional behavior will remain more-or-less the same, even as fundamental technology changes all around them.
Real Estate and Technology Futurism
Take for example the topic of AI, which has been making the circuit in real estate circles. Here's a 2016 article on Inman about AI and bots which says:
"There's so many efforts underway to try to skirt the business these days, trying to get buyers to do everything online, and push us aside. I'm surprised a Realtor would come up with an idea like this. No, I'm not a fan," Porsia said.

Should agents feel threatened? Automabots founder Grant Gould argues: "Only if the Realtor chooses not to embrace this exciting new tech. How many times have we heard that something is going to replace Realtors, and they are still here in full force. These new technologies help both the Realtor and the consumer."
Or look at this question from another 2016 Inman article on machine learning:
Self-driving cars are already on the road (and safer than us already), and Uber has no illusions that it is the cars that are the future, not the drivers they currently employ.

Why, then, do we assume that Uber drivers are expendable, but not real estate agents? Can AI really apply to sales?
I completely understand the questions and predictions, since the writers are writing for the real estate audience and wants to make a point about technology's impact on the practice of real estate. Hell, I've done and still do very much the same thing at times.
But technology futurism can't be so narrowly focused.
Example: Self-Driving Cars
A great example of such narrow-focus thinking is in how some folks think about the self-driving car. Here's one such article:
[Redfin CEO Glenn Kelman] says a third of urban real estate is now devoted to parking garages and all those garages could become parks, possibly. He continues his math saying there are eight U.S. parking spaces for every car in operation and that adds up to two billion parking spaces across the nation. That's a lot of real estate that could be used for something else.

He added that residential garage space takes up 13% of a home's square footage. By eliminating that space, homes could be made 13% smaller and more affordable. And that in another decade, architects and contractors may offer easy conversion packages for turning old garages into offices or in-law apartments.
Glenn is likely correct in that kind of analysis… but isn't it a bit too narrowly focused on real estate, without thinking about the impact of self-driving cars on society at large?
For instance, the advent of self-driving cars means that somewhere between 3.5 million and 8.7 million jobs disappear:
There are approximately 3.5 million professional truck drivers in the United States, according to estimates by the American Trucking Association. The total number of people employed in the industry, including those in positions that do not entail driving, exceeds 8.7 million. About one of every 15 workers in the country is employed in the trucking business, according to the ATA. These figures indicate that trucking is an exceptionally stable industry that is likely to continue generating jobs in the coming years.
About that exceptionally stable industry….
Now, think about the demographics of the average truck driver. Do they strike you as the kind of people who would shrug their shoulders and go get a degree in computer programming when they lose their job driving big rigs? By the way, which union represents truck drivers? That would be the Teamsters.
Think there might be a few riots and wholesale changes in politicians who get elected?
Even if we stick to real estate, the advent of the self-driving cars could mean that suburban houses don't need garages and developers could pack more houses into smaller lots. That's a possibility.
But it could also mean, and is more likely to mean that millions of people would move out of the suburbs entirely to the country. Two-hour commutes don't mean what they mean today if you can work the entire time, eat breakfast, make phone calls, respond to emails, or finish your presentation while your robot car drives you to the office.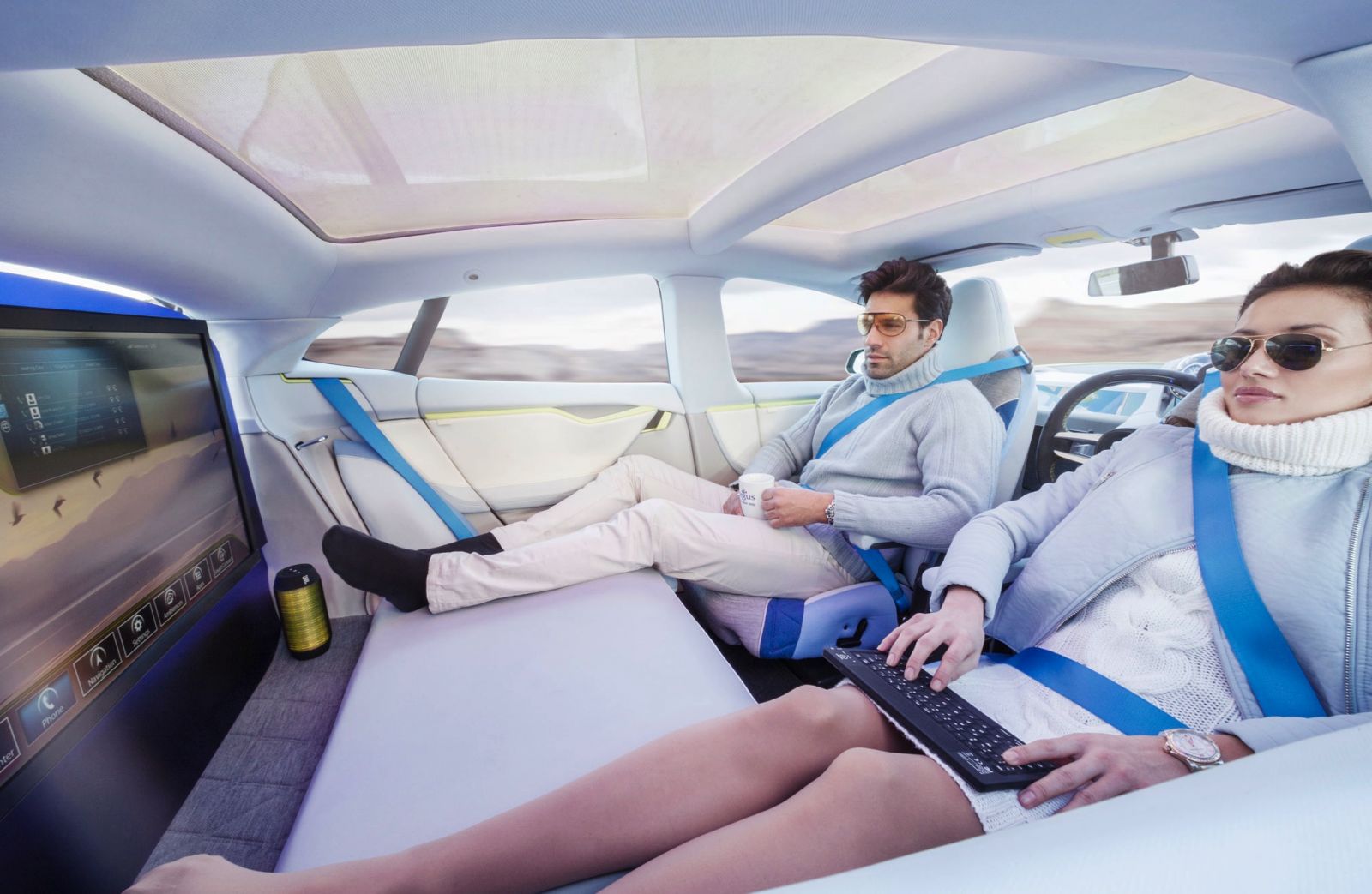 Meanwhile, your country estate on five acres with room for everyone and two family dogs costs half what a 1-BR condo in a high-rise downtown would cost. Why wouldn't families abandon cities and suburbs in droves?
Frankly, we haven't really done enough thinking on this. A world in which AI is advanced enough to produce truly safe and efficient self-driving cars also means a world in which AI is advanced enough to do a whole lot of things.
Self-driving ships and automated ports are just two things off the top of my head.
You know what you don't see in any of those videos? Jobs. That's a whole lot of sailors, stevedores, dockworkers, and logistics people who are going to be pretty ticked off.
Think About AI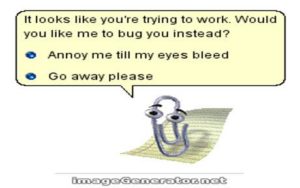 That's the real impact of real AI. The stuff we have today that passes for "AI" is more of an advanced helper, a better version of Microsoft's much-hated Clippy. If we get to the point where Uber drivers are expendable, as the question above asks, then the real question isn't going to be whether real estate agents are also expendable or not. The real question is going to be whether anybody can actually afford to buy a house being unemployed and all.
Here's some pleasant reading from FastCompany entitled, "Bet You Didn't See That Coming: 10 Jobs That Will Be Replaced By Robots" which says, among other things:
39% of jobs in the Legal industry will go poof
95% of accountants will be replaced
30% of jobs in banking will go bye-bye
Who's left with a job to pay the mortgage? How many elite software engineers and AI experts do you imagine we'll need? And even more pointedly, why would you assume that these elite engineers and AI experts will be living here in the United States instead of in China, India, Taiwan, Estonia… pretty much any country whose math and science education kicks our ass?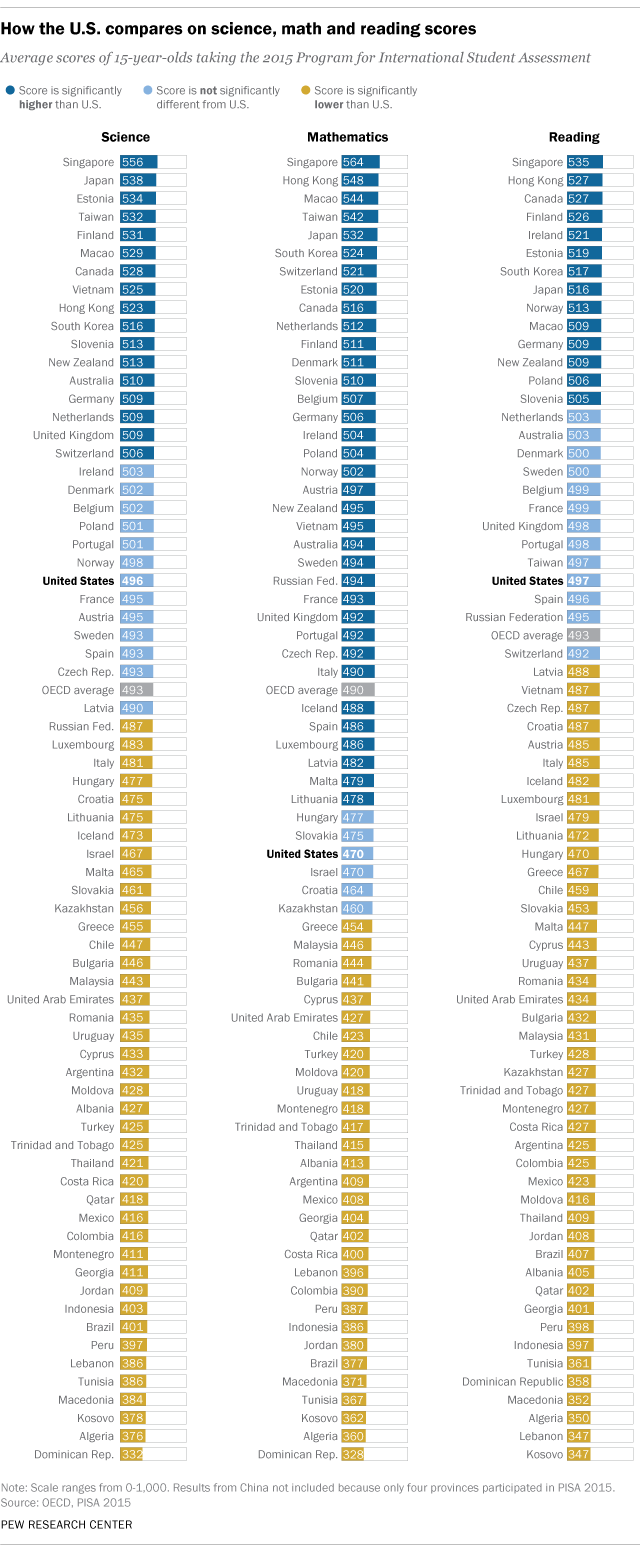 Forget suburban houses without garages; the only thing we'll be building are giant Soviet-style apartment blocks to warehouse all of the unemployed.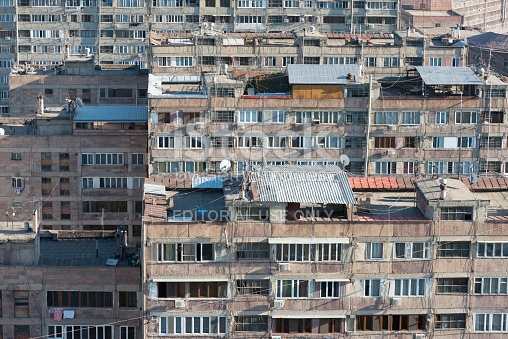 If that kind if dystopian future makes you want to go firebomb the headquarters of Google and other tech companies working on AI… I doubt you're alone. But better get on that fast, before Robocop hits the streets in real numbers. This robot below is from Boston Dynamics, a leader in robotics, who does a lot of work for DARPA (Defense Advanced Research Projects Agency).
Imagine that thing with a gun and a badge….
Yeah, puts things in a bit of perspective, doesn't it?
Fear Not of Man or Machine
Now that I've terrified you with a peek into how I tend to think and view the world (can you just imagine having to live with me 24/7?)… I'll conclude with a bit more hope.
The true impact of technology is difficult to foresee, and in some respects, it's not worth trying. We know what we know, and we see the world through our eyes informed and shaped by today's experiences and our daily concerns. Some of us have darker imaginations, I suppose, but that doesn't make us right or wrong.
In the meantime, what are we supposed to do, especially in light of all this technology change going on?
I'd suggest thinking about technology the way I've always done: technology doesn't make anything better or worse — it only makes things more efficient. Perhaps world-changing fundamental technology shifts (the wheel, internal combustion engine, computers…) go beyond that paradigm, but none of us really know how that kind of technology change will impact our lives until it happens. So don't worry too much about those things. Worry instead about what it is that you do everyday that can be made more efficient, whether by you or by somebody else.
In our real estate context, it means thinking through what your core value proposition is, whether as an agent, a broker, a MLS executive, or whatever. What is it that you do, that you offer, that can be made more efficient by technology? Rest assured, if you don't do it, then somebody else will and force you to respond to that greater efficiency.
If you don't know your core value proposition in the first place… then no amount of or kind of technology can help you then.
Peace out, everybody! I'm off to see about buying an EMP weapon of some sort….
-rsh