I had planned on my second post about Redfin to be its potential impact on Associations, MLS and maybe tech vendors. But you know, this whole Redfin thing is sorta big news in certain circles — tech and finance journalists as an example — and there have been a couple of interesting articles on Redfin recently.
Plus, I managed to find myself a Deep Throat of sorts who reached out to me and pointed the way towards even more interesting tidbits of information. So I thought, let's do a follow-up before continuing to the speculations about the impact of Redfin, post-IPO.
Misplaced Skepticism
One of the articles I read was… well, a bit confusing. Its title is "Why Redfin's IPO Matters So Much to Other Real Estate Tech Companies" over at The Real Deal. But the article is rather sparse on those reasons and rather heavy on skepticism of Redfin. For example:
As of March 31, Redfin had an accumulated deficit of $613.3 million. It filed initial papers for the IPO last month in a bid to raise $100 million in additional cash. While its annual revenues jumped from $125.4 million in 2014 to $267.2 million in 2016, the company is still in the red – its losses last year totaled $22.5 million. The company has not been profitable since its launch, meaning its IPO valuation would be based on potential future earnings.
Then the article goes on to talk about how much cash Redfin has burned through, how its investors have lost money so far, etc. etc. That's all cool, and undoubtedly true. But knocking tech-based companies on the internet for not being profitable is… well… can you say Amazon? And I seriously doubt that anybody is getting laid off at Tiger Global for 15% in losses; it's kind of their whole business model to bet on multiple companies and hit it big with one.
In any event, the most interesting paragraph comes at the end:
Skeptics, however, say in-house technology at traditional firms is catching up and that Redfin's model underplays the significance of the real estate agent to a transaction, relegating them to the role of simply a "shower."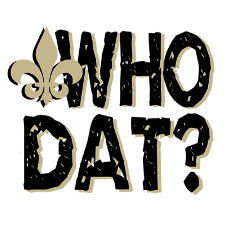 Uh, who are these skeptics? And what in-house technology at traditional firms are they pointing to? Because I'm pretty sure I know most of the in-house technology at traditional firms, though certainly I'm not privy to details, and there's no one whose job isn't to do PR or marketing for said in-house technology who thinks any of them is catching up to Redfin.
First of all, traditional firms don't have "in-house technology" unless you're Realogy — in which case, please see my comment about Zap in my last post: it sucks. They buy technology from vendors, like Moxiworks, Lone Wolf, dotLoop (Zillow), etc. But usually, they cobble together a hodge-podge solution from a variety of vendors. For example, Contactually for CRM, Docusign for e-signatures, Backagent for an intranet, Transaction Desk for transaction management, and so on.
Second, even if we posit for the moment that the best of breed of these vendors like Boomtown are catching up to Redfin, are they still going to be catching up when Redfin increases its tech spend from $35 million a year to $70 million? How?
Go take a walk through the trade show floor of any major real estate conference and count how many of those companies have over $250 million in revenues. You can probably do it sipping your cup of Starbucks because I doubt you'll need both hands. The real estate tech industry is made up of dozens and dozens of tiny little companies (reason for that, I'll address in a future post) who do good work with what they've got, but c'mon now, they don't have $35 million in annual budget for technology development. They're certainly not going to have $70 million or $100 million.
Be skeptical of Redfin if you want — there are valid reasons for skepticism. But not making a profit yet isn't one, and having so-so technology isn't one.
Redfin Is Not A Brokerage, Part 2
The other line of thinking is around Redfin's valuation. Will Wall Street value Redfin like a technology company (like Zillow?) or will it value Redfin like a brokerage (like Realogy?). I've already said in my first post on Redfin that it will be as a technology company:
Because there is no way in hell Redfin is going public at brokerage valuations. Nobody who matters thinks Redfin is a brokerage. Look at the coverage in the media — they all mention Zillow. They don't mention Realogy and Re/Max and HomeServices of America. Goldman Sachs doesn't agree to underwrite Redfin's IPO, if they think Redfin is a real estate brokerage. The VC firms backing Redfin don't allow Redfin to IPO at brokerage valuations.

…

If Redfin is a brokerage, making $256 million in revenues and losing tens of millions every year… it's worth zip. Zilch. Zero. Nada. If Redfin is a technology company that happens to make money from commissions… it's worth $3 billion or so (or more!)
Geekwire quoted me (thank you John!) in its article on this very question. They also quote Nat Burgess, founder of Seattle tech advisory company TechStrat, who thinks Redfin will successfully convince investors to value them like Zillow instead of like Realogy:
"Long term, they can disrupt the traditional brokerage model and build a technology-enabled services company that generates profits," said Burgess, adding that Redfin's brokerage business will bring many advantages.

"Redfin will own the listing, own the customer and, potentially, the mortgage underwriting fees as well," he said. "But Redfin is burning cash and will have to invest a lot more to get there.  In order to be successful long term, they will have to be valued as a tech company today."
I've already posted why I don't look at Redfin as a brokerage. Because Redfin is in the business of helping people buy and sell homes, instead of the business of recruiting agents who help people buy and sell homes, Redfin is an agent team, not a brokerage.
People outside the real estate industry do not understand this important distinction, because… how could they? But those of us within it understand why that is such a big deal.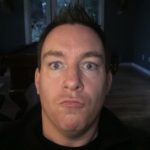 So to return for a second to The Real Deal story, which says that other tech-driven brokerages like Compass, will be watching nervously to see how Redfin's IPO prices… sorry fellas, but if you're a tech-driven brokerage like Compass whose business is recruiting and retention of agents, Redfin is not the comp for you. Realogy is. Bad news for you, I guess.
The company that should be watching Redfin's IPO closely is Ben Kinney Companies, a super-team affiliated with Keller Williams, which is now in eight nine states (home state of Washington, Colorado, California, New Mexico, Oregon, Texas, Idaho, Georgia, and Alaska) and at least talks about its technology.
I'll eat my shoe, however, if Ben Kinney Companies spends $35 million a year on technology and development.
Projecting Redfin's Revenue Growth Some More
Now, this is the good stuff right here and the reason for the title: BooM!
In my last post, I projected out Redfin's potential post-IPO traffic growth just using Zillow's post-IPO traffic growth as a comp. If Redfin matches Zillow's 11% quarter-over-quarter traffic growth from 2011 to 2014, then by 2021, Redfin should have about 84 million monthly uniques on its website.
Thanks to my Deep Throat, I found something super interesting online. Ah, the Web never forgets.
This is Glenn Kelman talking about Redfin's revenue model and experiences at Naked Truth Seattle in 2009, an event that Redfin used to sponsor. Glenn speaks from 4:26 to about 8:30
And here's the slide that Glenn was referring to during his talk: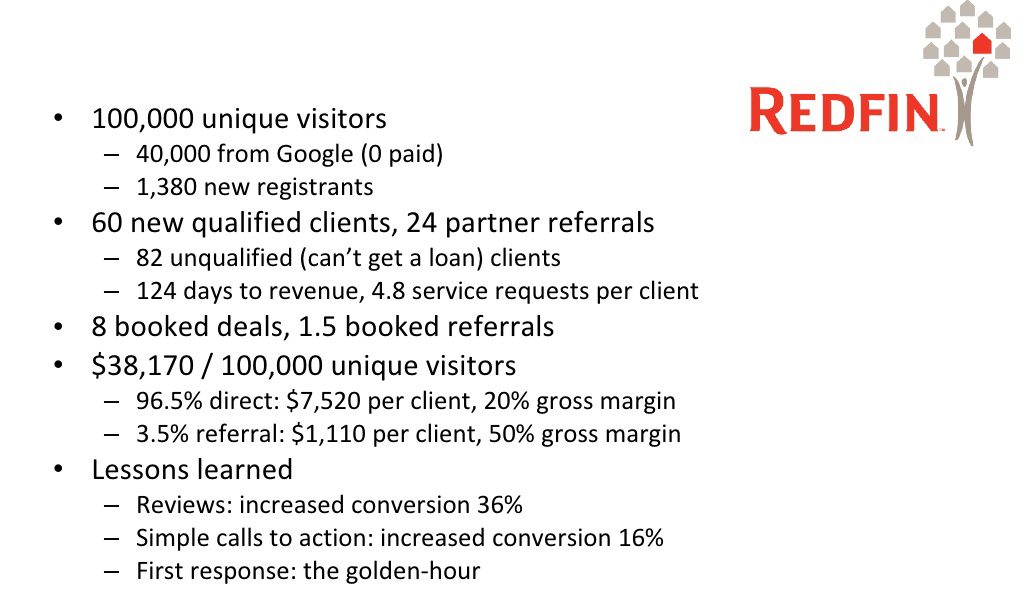 So in 2009 — right in the middle of the Housing Collapse, which Glenn talks about — for every 100K in unique visitors, Redfin was getting 60 new qualified clients. 8 of them turned into actual transactions, generating $7,520 per client. (Yes, the slide and Glenn sort of contradict each other, because the slide says $38,170 per 100,000 unique visitors, but Glenn says $60,000 per 100,000 unique visitors.) And Glenn mentions that they were sitting at around 20% gross margins, which is "terrible" in his words. For a brokerage, that's amaze-balls; for a tech company, that sucks ass.
Anyhow, in its S-1, Redfin claimed 20 million monthly uniques, and gross profit of $82.7 million on revenues of $267 million, for a gross profit margin of 30.9% overall. (Redfin claimed 34.5% gross margins in their 2006-2008 market cohorts, 28.9% in their 2009-2013 cohorts, and 19.4% in their 2014-2016 cohorts.)
Furthermore, in the 3 months ending March of 2017, Redfin had these metrics according to its S-1:
20.1 million in average monthly unique visitors
5,692 Brokerage Transactions, averaging $9,570 in revenue per
2,041 Partnership Transactions, averaging $1,911 in revenue per
If you work that out per month, it translates to 12.78 transactions per 100,000 unique visitors (9.4 brokerage transactions and 3.4 referral transactions).
Also, if we assume that Redfin's conversion to "new qualified clients" is similar in 2017 and beyond as it was in 2009 (60 per 100,000 unique visitors), then we can extrapolate from that as follows:
Q1 of 2017, Redfin generated 36,292 "new qualified clients" from its 20 million average monthly unique visitors.
In 2018, Redfin will generate over 231,000 leads
In 2019, Redfin will generate over 348,000 leads
In 2020, Redfin will generate over 524,000 new qualified clients
Got it? So if we assume that Redfin's traffic growth will be similar to Zillow's post-IPO traffic growth, and we hold its per-transaction revenues same as in Q1 of 2017 (which is quite unlikely, but for this kind of math, it's fine)… Redfin's revenue growth would look like this:
| | | | | | | | |
| --- | --- | --- | --- | --- | --- | --- | --- |
| (in thousands) | Q2 | Q3 (IPO) | Q4/Year 1 | Year 2 | Year 3 | Year 4 | |
| Zillow Avg. Uniques/Mo | 20,759 | 24,238 | 23,507 | 34,535 | 54,358 | 76,713 | |
| Redfin Avg. Uniques/Mo | 20,126 | 22,333 | 24,739 | 37,245 | 56,073 | 84,420 | |
| Redfin Revenue | 59,868 | 64,660 | 71,623 | 372,397 | 560,655 | 844,083 | |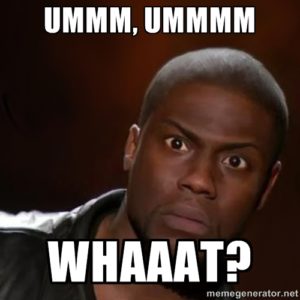 Incidentally, Zillow did $644.7 million in revenue in 2015, after going public in 2011. If Redfin actually does $844 million in 2020 after going public in 2017 as projected above… uh… watch valuations go through the f'ing roof.
If Redfin can hold on to its 31% gross profit margin, we're looking at gross profits of $115.4 million for 2018, $173.8 million for 2019, and $261.7 million for 2020. What they choose to spend on technology, marketing, or whatever else will dictate whether Redfin produces a net income or not.
Incidentally, in 2020, that's projecting to be 82,307 transaction sides. Given that there are roughly 5 million homes sold in the U.S. in any given year, we're only talking about 8% market share or so. I did some calculations making some conservative assumptions (e.g., Redfin's buy-side commission is only 2.5%, listing side is only 1%, etc.) and came up with the following Sales Volume calculations:
2018: $25.2 billion
2019: $38.0 billion
2020: $57.3 billion
What that suggests is that Redfin would be the third largest brokerage by volume on the RealTrends 500 list by 2020, after Realogy and HomeServices of America. And it wouldn't be a close contest between Redfin and the fourth place brokerage, Douglas Elliman based in New York City, which in the last two years has posted $22.2 billion and $24.5 billion in volume.
But I'd be willing to bet that Redfin's profit margins would be many times that of Realogy or HomeServices of America, unless the latter two companies make dramatic changes. After all, in their Q1/2017 earnings call, Realogy executives said:
NRT commission splits increased to 112 basis points year-over-year as we stated on our year-end call. Our current estimate for 2017 is that splits will increase to between 69.5% and 70%, as we continue to strategically invest in strong sales agents.
If the average NRT commission splits increases to about 70%, the commission splits for the top tier agents who bring in the bulk of the revenue will be far higher than that — maybe closer to 90% or 95%, just so the NRT can remain competitive with the likes of Keller Williams and the 100% shops that are encroaching on their agents.
In any event, I know I've made a lot of assumptions in projecting forward like this, but I think they're pretty conservative assumptions. And based on that, Redfin is going to be an absolute monster if it keeps its traffic growth up.
The key takeaway for anybody reading this ought to be that Redfin calculates its revenues on the basis of traffic, rather than on the basis of agent count or number of offices or whatever it is that traditional brokerages use. And since they stand poised to grow traffic post-IPO from (a) expanding into more markets, (b) better technology, and (c) better/more marketing… Redfin's revenues will also grow.
If you can come up with a rational scenario under which any brokerage or agent team (Ben Kinney Companies included) generates that kind of qualified leads, that kind of deal flow, and that kind of revenue from 2018 to 2020, I'd love to see the logic and the math.
Maybe It'll Price; Maybe It Won't
None of the above means that Redfin will price as a tech company instead of a brokerage, of course. Who knows what the market will do?
But when Redfin itself analyzes revenue as a function of its web traffic, and has grown its "booked deals per 100,000 unique visitors" from 8 (and 1.5 referrals) in 2009 to 9.4 (and 3.4 in referrals) in 2017… well… you draw your own conclusions however you wish.
And be skeptical all you want of Redfin; I have no dog in the fight. I don't own any Redfin shares, I don't work for or with Redfin in any way, nor do I work (anymore) for any of its competitors.
I'm just calling it like I see it because the impact of Redfin post-IPO is all kinds of interesting for all segments of the real estate industry, but most of all for brokerages (not agents, not brands, but brokerages) who are going to be facing annihilation in the not-too-distant future.
[Sales Pitch] Unless you call me, that is. [/Sales Pitch]