Over on the Book of Faces, in the Inman Coast to Coast group, there's quite a discussion that erupted from something that Redfin does. You might not be able to view it, although this is a public group, so go ahead and join it if you can't.
Let me not bury the lede: I don't think Redfin has done anything wrong. It's certainly not tortious interference. And it's not unethical, since Article 16 of NAR's Code of Ethics is not a barrier to competition; if it were, there's a very good chance that it would be unlawful. Not only that, I wish more brokerages and agents would do exactly the same thing that Redfin has done here.
Shall we?
The Kerfuffle Starts With a Screenshot
It all stemmed from Gary Rogers, a broker (I believe) with Re/Max on the Charles in Waltham, MA, who posted this image: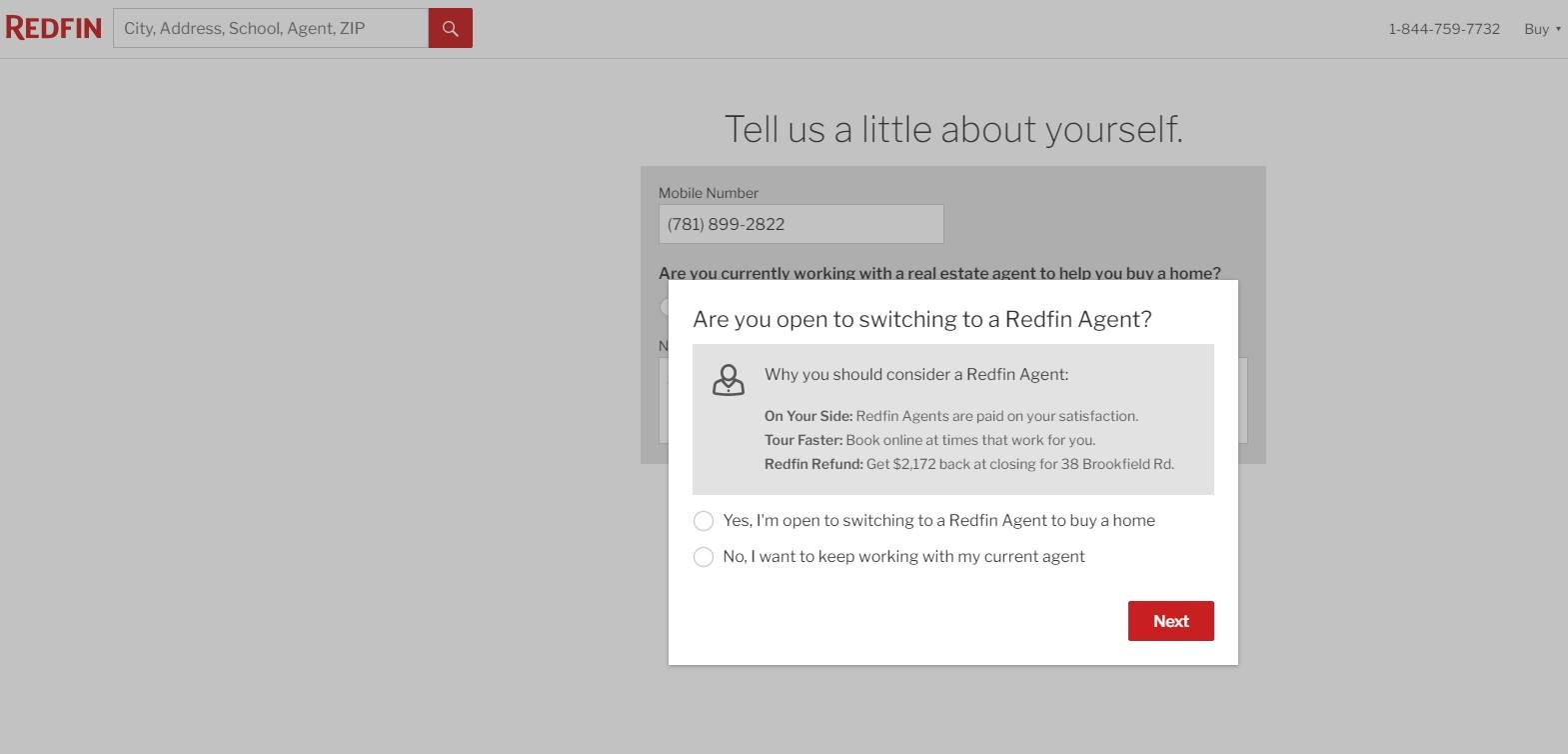 His comment with the image was:
I signed in [to Redfin] to see a house. It asked if I was working with an agent, yes or no. I said yes and this box popped up. "Are you open to switching agents?" And gives reasons like I could "Tour the Home faster" Dirty. Very dirty and not true. Trying to talk someone away from an agent. and trying to woo them away. Nice work Redfin. I just lost a lot of respect for you.
That triggered an avalanche of outrage, with a number of people claiming that this was (a) illegal, (b) a violation of the Code of Ethics, specifically Article 16, and (c) sleazy.
I asked Gary whether what bothered him about this was the truth or falsity of the claim, such as "tour the home faster." He responded with a non-answer, but ultimately said:
That was a secondary irritation that they are hinting strongly that a buyer could tour a property faster with a Redfin agent than other agents.
I thought this worth writing about, because…
What If It's True?
I've written a series of posts about Redfin, both before and after they went public. My last post about Redfin, I think, is relevant here. I went into some depth about what the 2017 earnings call revealed about Redfin's strategy.
Basically, Redfin needs to up the "close rate" or the "win rate" in this insane seller's market we have now. One of the things they've done is to reduce the number of customers that a Redfin agent works with, as they found that fewer clients = more closings. All of the technology they have is then built around that core goal of increasing the close rate, including speed.
The comments in the Facebook thread suggest that Redfin is telling baldfaced lies to steal clients away. As Gary Rogers put it:
Telling a consumer they can get into a property quicker is disingenuous. I promise you they could not have gotten anyone in quicker than me.
Except… here's Glenn Kelman during the 2017 earnings call:
For home buyers the simplest benefit we can tout in our ads and on our site is speed by instantly scheduling home tours and we are faster. We updated our scheduling software so that we can automatically find a time for an agent to meet a customer on 83% of our December home tours up from 68% in September. Confirming a tour request without any phone call between coordinators, agents and customers lets us capture more with the customers with less work.

…

The next step for us is rapidly confirming the availability of the listings the customer wants to tour. Typically, the buyer's agent calls the seller's agent to see if the owner can get the house ready for a showing. But starting in the third quarter Redfin began using a combination of software and call center employees to do this more quickly and efficiently.

By the last week of December, we confirmed 90% of home tours without requiring a Redfin buyer's agent to do anything except show up. A major 2018 focus will be confirming listing availability for nearly all tours.
Think about what's he's saying here. Redfin has invested $42 million into technology last year. A big chunk of that went to things like this instant home tour confirmation technology that doesn't require a bunch of phone calls back and forth.
In previous earnings calls, Glenn talked about spending millions of dollars on improving responsiveness to inquiries by seconds. When other brokers are having trouble getting their agents to respond within days, Redfin is focusing on shaving 10 seconds from their response times.
None of that is disingenuous; that's real. Redfin wasn't making shit up; they really think they can do it faster, better, cheaper than others can.
Now, Gary did say that he was the listing agent on the property where the box popped up, so there was no way Redfin was getting in to do a home tour faster than he was. OK, there is that. Redfin will definitely not be faster in scheduling a home tour than a listing agent who wants to double-end the deal. But I'll bet dollars to donuts that Redfin will be faster than any other buyer's agent in Gary's marketplace.
My point is that when Redfin claims that they can get a buyer in to see a home faster, there's a very good chance that Redfin isn't lying or making shit up. They really can, because they have spent the time, money, and effort to be able to do that.
Now what?
Still Illegal?
I think it's extremely relevant that Redfin might be telling the truth, but maybe not. Maybe truth doesn't matter as to whether what Redfin did here is either (a) illegal, or (b) an ethics violation. Let's examine those in turn.
I wrote a post a while back titled "Competition Is Not Tortious Interference" that dealt squarely with this topic. Here's the key grafs:
Within the real estate industry, there is this widespread sense that doing anything that might result in a buyer or seller terminating an existing agreement — buyer representation agreement or a listing agreement — is tortious interference. This is simply not true.

Tortious interference requires a tort — some sort of wrongful act. And the case law that created the concept of tortious interference have some really weird things in it (as the tort is an ancient common law deal) like someone shooting a shotgun over a neighbor's pond to scare away ducks.

Competition, even aggressive, vigorous competition that most people might find distasteful, is not a tort. And as a matter of public policy — that of encouraging competition — it's pretty difficult to prove a tortious interference claim against a competitor.
You want legal citations to go with that conclusion? Certainly.
This comes from an article written by lawyers for lawyers titled "Navigating the Nuances of Tortious Interference Claims." Here's the key passage:
To establish any tortious interference claim, a plaintiff must establish that "the defendant's conduct was independently tortious or wrongful." Wal-Mart Stores, Inc. v. Sturges, 52 S.W.3d 711, 726 (Tex. 2001). What distinguishes legitimate competitive economic activity—something that is protected in our free- market system—from actionable interference? The act must be tortious, meaning that the plaintiff "must plead and prove at least some improper motive or improper means." Golembeski v. Metichewan Grange No. 190, 20 Conn. App. 699, 702, 569 A.2d 1157 (Conn. App. Ct. 1990).

Tortious conduct generally requires proof that "the defendant was guilty of fraud, misrepresentation, intimidation or molestation or that the defendant acted maliciously." Blake v. Levy, 191 Conn. 257, 261, 464 A.2d 52 (Conn. 1983). Courts generally have required a plaintiff to show that the defendant wrongfully interfered for the sole purpose of harming the plaintiff or that it committed independent torts or predatory acts. See, e.g., EDP Hosp. Computer Sys. Inc. v. Bronx-Lebanon Hosp. Ctr., 212 A.D.2d 570, 571, 622 N.Y.S.2d 557 (N.Y. App. Div. 1995).
So the fact that Redfin did not lie about its ability to get into homes faster than competitors is extremely relevant to whether what they did is illegal tortious interference or not.
No fraud, no misrepresentation. This being a pop-up on a website, certainly no intimidation or molestation. There's zero evidence that Redfin did this only on Gary's listings for the sole purpose of harming a competitor — Redfin genuinely wants to get the buyer to switch agents.
That sounds like… competition, doesn't it?
You can sue Redfin if you'd like, but I'm going to go out on a limb and say that they'll get the case dismissed with ease and then come back on you for filing a malicious and frivolous lawsuit or something. It won't be fun. I do not advise it.
Maybe It's Still an Ethics Violation
Well, maybe what Redfin did isn't illegal, but it could be a violation of NAR's Code of Ethics! Quite a few people specifically mentioned Article 16 and were quite convinced of it.
So let's talk about Article 16. It reads:
REALTORS® shall not engage in any practice or take any action inconsistent with exclusive representation or exclusive brokerage relationship agreements that other REALTORS® have with clients.
Well now! It certainly sounds like Redfin is engaging in skullduggery and unethical behavior! Gig 'em!
Except… Article 16 has both Standards of Practice and Case Interpretations. Here are Standards of Practice 16-1 and 16-2:
Standard of Practice 16-1

Article 16 is not intended to prohibit aggressive or innovative business practices which are otherwise ethical and does not prohibit disagreements with other REALTORS® involving commission, fees, compensation or other forms of payment or expenses. (Adopted 1/93, Amended 1/95)

Standard of Practice 16-2

Article 16 does not preclude REALTORS® from making general announcements to prospects describing their services and the terms of their availability even though some recipients may have entered into agency agreements or other exclusive relationships with another REALTOR®. A general telephone canvass, general mailing or distribution addressed to all prospects in a given geographical area or in a given profession, business, club, or organization, or other classification or group is deemed "general" for purposes of this standard. (Amended 1/04)

Article 16 is intended to recognize as unethical two basic types of solicitations:

First, telephone or personal solicitations of property owners who have been identified by a real estate sign, multiple listing compilation, or other information service as having exclusively listed their property with another REALTOR® ; and

Second, mail or other forms of written solicitations of prospects whose properties are exclusively listed with another REALTOR® when such solicitations are not part of a general mailing but are directed specifically to property owners identified through compilations of current listings, "for sale" or "for rent" signs, or other sources of information required by Article 3 and Multiple Listing Service rules to be made available to other REALTORS® under offers of subagency or cooperation. (Amended 1/04)
A little further down, we find Standard of Practice 16-6:
Standard of Practice 16-6

When REALTORS® are contacted by the client of another REALTOR® regarding the creation of an exclusive relationship to provide the same type of service, and REALTORS® have not directly or indirectly initiated such discussions, they may discuss the terms upon which they might enter into a future agreement or, alternatively, may enter into an agreement which becomes effective upon expiration of any existing exclusive agreement. (Amended 1/98)
An even more interesting finding comes from Case Interpretations related to Article 16. Specially, Case #16-3. In that case, a REALTOR sent a mass email solicitation to all of the homeowners in an area. He was brought up on ethics charges. Here comes the interesting part:
The Hearing Panel's decision noted that REALTOR® A, in designing his advertising campaign, did not direct his brochures to property owners whose identity had come to REALTOR® A's attention through information disclosed by other REALTORS® consistent with their ethical obligation to cooperate with other brokers under Article 3 of the Code of Ethics; e.g., through a "for sale" sign or through information disseminated through a Multiple Listing Service. Rather, REALTOR® A's advertising campaign was directed in an indiscriminate manner to all property owners in a given geographical area. Furthermore, the medium REALTOR® A chose for his advertising campaign was a written brochure, which property owners could examine or discard as they saw fit. The panel determined that this form of communication does not harass a property owner, as would telephone calls or direct personal contacts. The Hearing Panel, therefore, held that REALTOR® A's advertising campaign did not violate Article 16 of the Code of Ethics.
Take all of that together, and what we have is that Article 16 prohibits the kinds of direct and personal marketing where (a) the REALTOR identified the buyer/seller through "information disclosed by other REALTORS", and (b) could be harassment of the client.
I think this is exactly correct. Article 16 isn't about prohibiting competition amongst REALTORS. It's ultimately about harassing the client. REALTORS put the client's interests first, and the concern here was that a homeowner who lists his house with a REALTOR is suddenly barraged by telephone calls from dozens of real estate agents. (Sort of like how a FSBO is suddenly getting dozens of phone calls from REALTORS….)
If it were about prohibiting competition… then it would be illegal. We saw this when the FTC took action against NARPM (National Association of Residential Property Managers) back in 2014. You can read the complaint here, if you wish.
So unless Redfin found out about the buyer through the MLS, or harassed the website visitor, there's nothing unethical about what they did here. The buyer comes to their website voluntarily. She then requests a showing, voluntarily. An automated pop-up box asks if she has an agent. Buyer answers Yes. Another pop-up asks if she would be willing to switch, because <touts benefits like any sales pitch would.>
Compete, For Cryin' Out Loud
So what Redfin did is neither illegal nor unethical. What's the big deal? Why are people losing their ever-lovin' minds?
Well, not everyone. Kendyl Young, a broker from LA area and a friend, wrote this on that thread:
Let's stop talking about old school protectionist ideas and let's start talking about what the consumer is thinking, what the consumer is feeling. If you've proven your value to the consumer no "message" is going to change that.

And FWIW, I don't think it is right or "nice" and they should stop. But, what the hell- why are we more worried about making them stop than beating them at the value game?
She's exactly right… except for the "it ain't right" part.
Certainly, you can say that what Redfin did here isn't "nice" — I can't argue against that. But you know…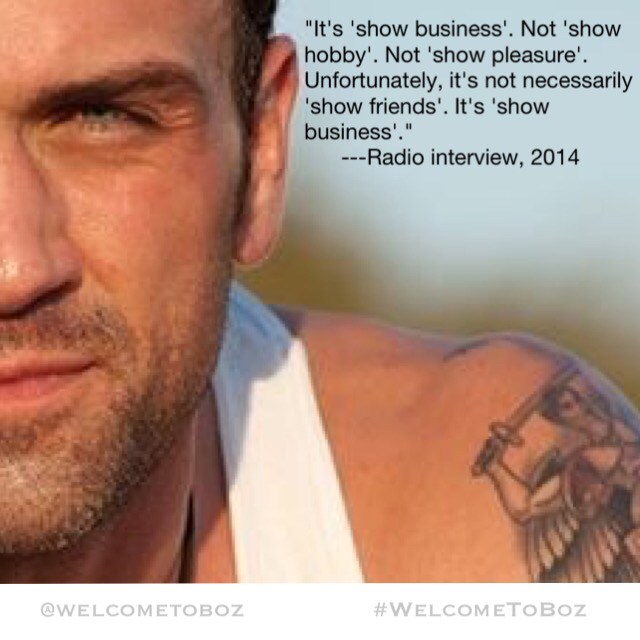 It ain't real estate friends, it's the real estate business.
Nice or not, what Redfin did and is doing is right in line with their business model and strategy. Note that Redfin's strategy right now is to reduce the number of clients that its agents work with, in order to maximize personal attention and therefore the close rate.
So it's important for Redfin to know whether the person requesting to see the house is or is not represented, and if they do have an agent, whether the person is or is not open to switching. If they're not open to switching, no big deal, but that means they don't waste a Redfin agent's time. If they are open to switching, then sure, revenue opportunity.
The big "no-no" here appears to be asking whether the buyer is open to switching or not.
I don't know what to say here, other than the fact that some agents are acting like crazy jealous boyfriends. If she loves you, who cares that some dude propositioned her — as long as he isn't harassing her. If she doesn't love you… then like Sir Mix-a-lot said, "If you don't have game, then let her leave your world."
Get over it. You don't own the client. And honestly, if you're relying on "WE HAVE A CONTRACT!" to hold on to a client who wants to leave yo' ass… you're part of the problem. Every good REALTOR I know lets the client out of any contract, the minute the client wants out. Just think how the consumer thinks of the REALTOR profession when you start threatening legal action and such.
It's like… your wife comes to you and says, "I want a divorce." And you're all, "NOPE! We have a contract! We swore an oath before God and all these witnesses. You can't leave!" That's not going to make her go, "You know, I thought this marriage was over, but now that you mentioned CONTRACT, never mind then. Maybe I still am in love with you." It's the opposite. She's going to think you're crazy and a creep.
Don't be that person. If the client wants to go, set them free. Free, free, set them free.
Like Kendyl said, if you have value, your buyer isn't leaving you over some website message. If you don't have value, then your buyer should leave you. Ultimately, you'll be happier too, since a client who doesn't see your value isn't going to be a good client for you either.
Why Aren't Others Doing This?
So ultimately, the question I have is… why aren't other brokers and REALTORS doing the exact same thing Redfin is?
GO COMPETE! Competition doesn't mean tortious interference. It doesn't even mean an ethics violation. It just means competition, which is good for everybody.
Just because someone says she has an agent doesn't mean you can't talk to her — you just can't harass her.
I have long held that great REALTORS have a moral duty to take clients away from crappy ones. As a consumer, working with a great REALTOR who puts your needs first makes the transaction stress-free, almost pleasurable. Working with a crappy REALTOR who can't be bothered to return phone calls is a nightmare.
If you're better than others, and you truly believe it, then go compete for their clients within the rules. So what if it isn't "nice"? It ends up being better for you, better for the industry, and most importantly, better for the consumer.
If you're not better than others, and losing clients, then that ought to light a fire in your belly and make you want to compete. Maybe that's with technology, like Redfin has. Maybe it's with a personal touch. Maybe it's some unique value proposition that you can bring. But competition can bring out the best in even those who lose.
-rsh
PS: I know the obvious song to go with this post is Shawn Mendes's "Treat You Better" but that's the most pathetic beta male song since Keith Whitley's "Don't Close Your Eyes." So, a real man doing it right, with dignity even, instead: