Welcome back to another edition of The Seven Most Interesting People in Real Estate. I know, I know, as a friend of mine said on Facebook, "Great, yet another list." It does seem like there are a lot of lists in our industry. But what the hell, I do this mostly for fun anyhow, and this is fun for me… and I suspect for a number of you as well.
Let me reiterate that Inman does the Influencers list, Swanepoel does the Power 200 list (I help out on that list), and both are far more respected and important than this short list of mine for a bunch of reasons.
Inman Influencers are "industry professionals who shape, change, and influence the industry." Swanepoel's SP200 takes hundreds of hours of work (I can attest to that personally) and is the definitive guide to the most powerful individuals in real estate.
The Notorious R.O.B. Interesting List is neither of those things, although there are obvious overlaps because influence and power are interesting. It is simply a list of people (and companies) I find interesting for a variety of reasons. They may or may not be influential, may or may not be powerful, and in fact, you may or may not have heard of them at all. But I find them interesting, and that's enough.
To prepare this list, the Committee (that would be Sunny and me) spent many, many minutes of grueling debate and analysis, using a proprietary analysis technique with the working title, "What does Sunny think of my crazy suggestions?" Bottles of wine may or may not have been consumed in putting this list together.
Without further ado, Notorious ROB presents, The Seven Most Interesting People in Real Estate in 2018.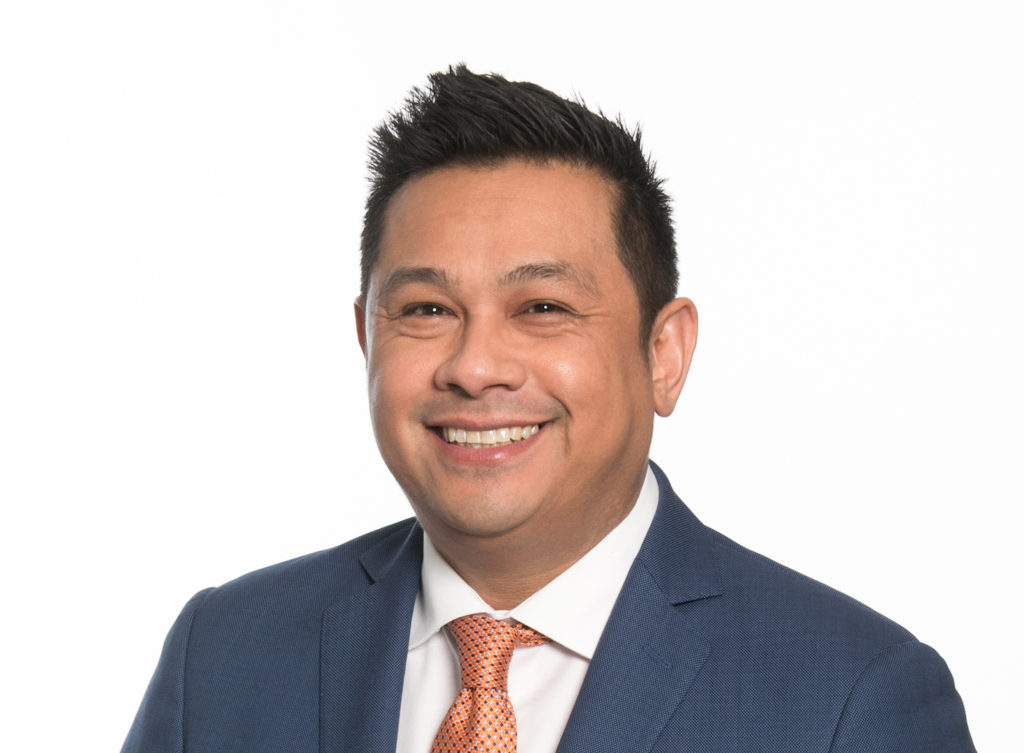 1. Imran Poladi, NextHome
[NOTE: I worked closely with Imran on telling his story, and all videos and the original post were approved before publication — something I do not do as a general matter. But given the nature of his story, I felt it was appropriate. Since publication, however, certain issues have come to light and Imran has asked that the writeup and the video be edited. I have done so, for the first time ever in the history of Notorious R.O.B., because he's a friend and because of the nature of the story. To those of you reading this came to the post after the original, perhaps you will be fortunate enough to hear the story directly from Imran some day.]
Many of you have never heard of and do not know Imran Poladi, Vice President at NextHome, the fastest growing franchise brand in North America. This is something we need to address. Because Imran is the Most Interesting Person in Real Estate for 2018.
Imran is not a multimillionaire CEO of a multibillion dollar conglomerate. You haven't seen him on CNBC or being interviewed by Andrew Flachner… yet. He's not a fixture at the power players' circuit, from Inman Disconnect to T3 Summit to Gathering of Eagles. Many of you might know him in passing, have seen him speak, met him at a YPN event, or have heard him on a podcast or a webinar.
But I think you will agree with me that Imran Poladi is the Most Interesting Person in Real Estate after this.
I was fortunate enough to be in the room at this year's NextHome annual conference when Imran took to the stage for a special presentation. It wasn't about selling homes, or getting more listings, but about something far, far more important.
Take a look for yourself and listen. I have put together some excerpts from his unbelievable presentation from earlier this year. Please take a moment to watch these videos.
It isn't easy to escape the cycle of poverty, crime, and violence growing up in Stockton when you have two parents. Imran did it as an orphan. If he had gotten lost in a life on the streets, every single one of us would have understood.
After all, this is Stockton:
The streets of urban America are filled with such stories. As the former gangster in the video above says, gang membership is unavoidable growing up a young man in Stockton. It's a story as familiar and as common and as everyday as the evening news. The Wire may be a work of fiction, but its stories are far from fictional.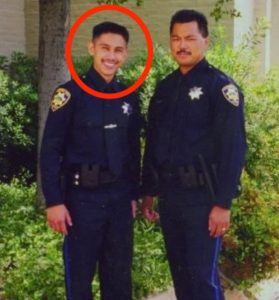 Somehow, Imran avoided the temptation of the streets. He did not become a gangster, selling drugs on street corners. He stayed in school, avoided trouble, avoided gangbangers and the temptation of fast money and the fast life. He worked odd jobs whenever he could, and after graduation, Imran became something altogether different from a street thug: a police officer.
Imran eventually found his way into a career in real estate. He says part of the reason was that the barrier to entry was so low. He didn't need a college degree; he didn't need to spend tens of thousands of dollars buying into a small business. He just needed a license and a willingness to work his ass off.
And that he did, becoming a top producer in short order. He was personally involved in helping hundreds of families achieve their American Dream of homeownership. In just two years, 2008 and 2009, Imran and his team sold 242 and 261 homes, respectively. He was getting involved with his local and state Realtor associations, finding respect and camaraderie. He left sales and moved into leadership.
He had found his way; things were looking up for him. After so many years of struggle, after a childhood that was not a childhood at all, Imran was making it.
And then… he discovered that fate can be cruel sometimes.
Beating cancer once is hard enough. Imran beat cancer twice, including Stage 4 Hodgkin's lymphoma with a 30% survival rate within one year and 100% mortality rate after three years. He's still here.
Instead of giving up and accepting what is essentially a death sentence, Imran beat cancer, then helped his friend James Dwiggins (profiled in last year's Seven Most Interesting People in Real Estate) grow NextHome into the fastest growing franchise brand in North America.
From 2016 to 2017, NextHome grew to 263 franchisee offices, up 63.4% YOY, over 2,000 agents (+94.9%), 9,500+ transactions (+140.9%) and $2.3 billion in Sales Volume (+115.0%). Today, NextHome is at 340 offices (29.3%), over 3,000 agents (50.0%), 16,000+ transactions (68.4%) and $4.1 billion in Sales Volume (78.3%). And the year isn't quite over.
Imran Poladi has found success, first as son, then as a man, then as a Realtor, as a leader, and now as an entrepreneur. He found friends, who became a second family to him.
He found love. His wife Jessica is the one who found a copy of The Hazaras, the book that Imran's father Hassan Poladi wrote while on his deathbed through his 10-year old son. There are only about 50 copies existing today. Jessica scoured used bookstores, Ebay, the Internet, and found a copy that became Imran's 40th birthday present: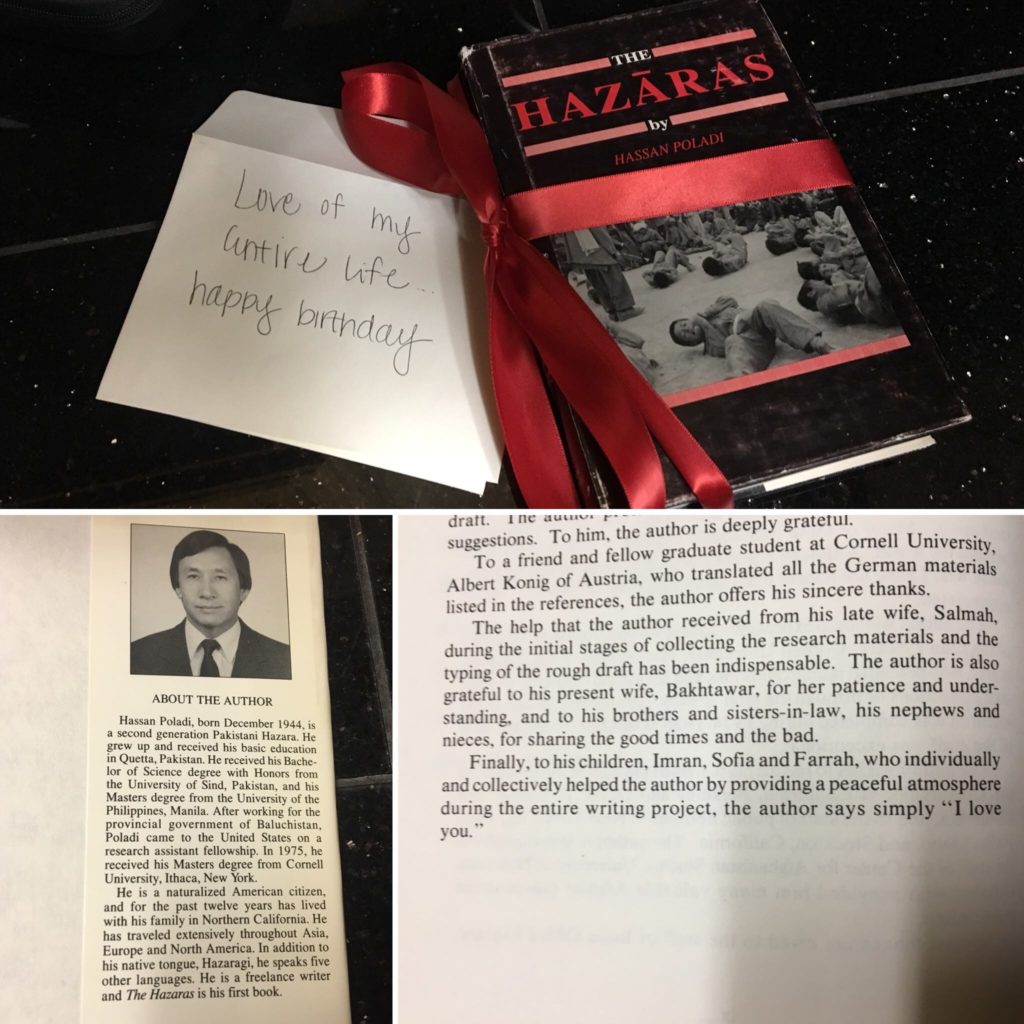 His is a story of courage, of grit, of tragedy, of family and of loss. It is a story of triumph, despair and of triumph again. It is a uniquely American story, something that could never have happened anywhere else. It is a story of immigrants and their children, and an extreme example of the American dream: if you can dream it, even in the face of death and poverty and sickness, you can achieve it. It is an extraordinary story of will and of overcoming obstacles.
Above all, it is a story of love: the love of parents for their children and the love of a son for his father; the love of friends who became family through thick and thin; the love of a penniless orphan for an industry that gave him a path to success; and of course, the love of a woman that gave a man the peace to tell that story to us all.
We are enriched in our souls to hear it, and those of us who know Imran are blessed to know him.
He is the Most Interesting Man in Real Estate for 2018.
Official Bio
An accomplished REALTOR®, Imran has participated in the sale of nearly 900 homes in his 12 year real estate career. Before moving into leadership, his incredible sales career included selling 242 homes in 2008 and sold 261 homes in 2009 with his sales team. In 2010, Imran was chairman of the Stockton Council (a division of the CVAR) and was also honored as Realtor of the Year. In 2011, he was the Board President of the 1,800-member Central Valley Association of Realtors (CVAR).
In August of 2012, Imran joined Harcourts USA corporate team as Director of Franchise Development and helped oversee the operations of 22 franchised locations and 300+ agents. His performance in that capacity led to his promotion to Business Development Manager in February 2013. In June 2014, Imran joined NextHome, Inc. as its Vice President. NextHome recently acquired the franchise rights to Realty World Northern California & Northern Nevada markets, which has 180+ offices and 900+ agents.
Imran's other achievements include being honored as the President's Award recipient in October of 2013 – an honor given to only one REALTOR by the President of California Association of REALTORS (CAR). Also, in November of 2013, Imran was selected by Inman Real Estate News as one of the "Top 100 Most Influential Real Estate Leaders in the United States". Imran served as the 2014 CAR YPN Chair.
As a noted International Speaker and Trainer, Imran has taught tens of thousands of real estate professionals throughout the world. He has spoken for various real estate companies and at numerous events, including some of the top annual real estate industry events, such as the annual Inman Connect Conference and the CAR EXPO.
---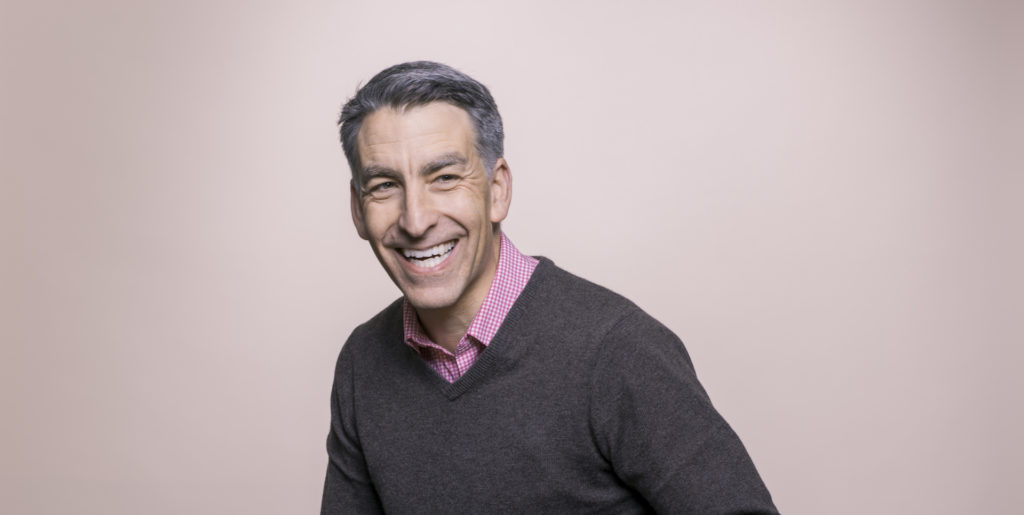 2. Glenn Kelman, Redfin
It took Imran's amazing story, which I heard for the first time in 2018, to knock Glenn Kelman off his #1 perch. Because what Kelman and his company Redfin have done and are doing in 2018 and plan to do going forward is all kinds of interesting.
First of all, his company kicked ass throughout 2018. From the latest earnings call for Q3/2018:
Traffic of 29.2 million average monthly uniques, up 19.2% YOY
Revenue of $140.3 million, up 28.1% YOY
Gross Profit of $42.3 million, down 16% YOY
Gross Margins of 30.2%, down 16% YOY from the 35.9% of Q3/2017
12,876 closed brokerage transactions, up 22.3% YOY
3,333 referrals sent to Partner Agents, up 7.5% YOY
$7.7 billion in sales volume, up 20.7% YOY
Don't let the Gross Profit and Gross Margin numbers throw you; that's due to a one-time spike in hiring in late 2017. Redfin is kicking ass and taking names… or not, because they're flying under the radar while jamming signals like a stealth bomber.
If Q4 shows similar type of growth, Redfin should end 2018 with something like 43,000 closed transactions (just its in-house brokerage, not counting Partner Agent referrals) and $26 billion in sales volume. That would make them the #4 brokerage in the country by transactions and by volume in the RealTrends 500. We'll see for sure when that list comes out next year.
Redfin is already the #2 website in many markets, ahead of Realtor.com. Its website, mobile app, and technology are second to none — including its far larger neighbor in Seattle, Zillow.
Second, his company announced that it was going to Bring the Darkness. Seeing as how I wrote a 90-page paper on this whole topic, and provided excerpts, I think I can just leave that there. Suffice to say that if successful, Redfin will turn the industry on its head.
Third, in the midst of all of this, while he surely was planning to turn the industry upside-down, Kelman does this (his presentation starts at 2:26:45) at Inman Connect in July:
Yep, the title of his presentation as projected on the giant screen behind him is, "The Rise of the Innovative Brokerage." Kelman's first words after "Hi, everybody!" are:
I'm not actually here to provide my vision for what's gonna happen to real estate over the next few years…. I wanted to talk to you about race and real estate.
He then proceeds to do 20 minutes on racism in real estate, history of redlining, lack of diversity, why black and Latino buyers get screwed, and so on. It is a seriously uncomfortable topic, especially in front of a real estate audience, which might be the third whitest industry in North America after the NHL and NASCAR. And he did it beautifully, striking a tone not of accusation but of contrition, not of self-righteousness but of sorrow, talking about what Redfin was trying to do to address imbalances and inequality. By implication, he was talking about what everyone else could (and should) do as well.
You could have walked into that auditorium absolutely convinced that Redfin was the brainchild of a partnership between Beelzebub, Cthulu and Kali the Goddess of Death, but if ten minutes into Kelman's speech, you weren't thinking, "Wow, what a great guy!" then you have no emotions whatsoever.
He ends by saying that Redfin is going to do a meeting, that will be streamed, to talk to the agents in the field about what it's like to be a homebuyer of color. Pitch perfect.
He got Brad Inman, the publisher of Inman News, to hug him on stage and call him a "hero in the industry."
I used to think that Spencer Rascoff or Amy Bohutinsky from Zillow were the most likely candidates for national office out of the industry. I'm now thinking it could be Glenn Kelman. That wasn't a presentation for a real estate conference; that was a presentation for mayor of Seattle or U.S. Senator from Washington.
Judging by the glowing and rapturous response on social media, Kelman could have run for President of NAR as a write-in and would have won… if NAR elections worked that way. NAR, hell, about half the country would vote for him over Donald Trump given the choice.
To be running the country's most significant tech-focused brokerage that also happens to be the most significant discount brokerage as well, one that is poised to bring a level of pain to the entire industry that it hasn't felt in decades, and will disrupt just about everything that can be disrupted, and then to be embraced by that industry, by agents whom his company will put out of work in the near future, and be called a hero?
No one has ever accomplished such a feat. No one. Every other major innovator in the modern history of real estate was showered with spite and hatred in their time: Dave Liniger, Gary Keller, Spencer Rascoff….
But Glenn Kelman is a hero.
Yes sir, he is one of the most interesting men in real estate, period.
Official Bio
Prior to joining Redfin, he was a co-founder of Plumtree Software, a Sequoia-backed, publicly traded company that created the enterprise portal software market. In his seven years at Plumtree, Glenn at different times led engineering, marketing, product management and business development; he also was responsible for financing and general operations in Plumtree's early days. Prior to starting Plumtree, Glenn worked as one of the first employees at Stanford Technology Group, a Sequoia-backed start-up acquired by IBM. Glenn was raised in Seattle and graduated from the University of California, Berkeley.
---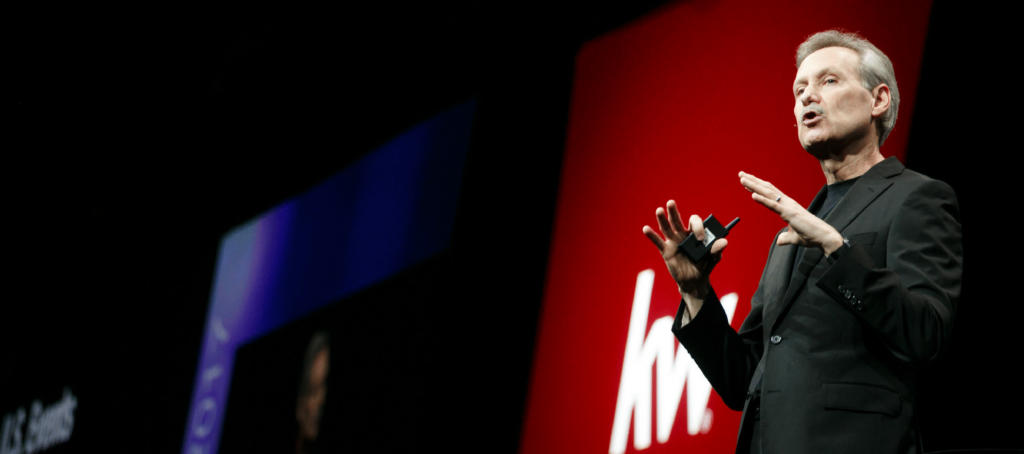 3. Gary Keller, Keller Williams
Last year, I wrote that it is difficult to find an individual as interesting as Gary Keller. That seems ever more true in 2018.
A bona fide rockstar in real estate, a compelling speaker who motivates and inspires the hundreds of thousands of agents who affiliate with Keller Williams, Gary Keller added a level of spiciness to the stage and announced a widely-discussed vision for KWRI in 2018.
His performance at Inman Connect in San Francisco earlier this year goes down in history as one of the greatest moments on any real estate conference stage. Check it out yourself:
He'd have made the Interesting List on the strength of that performance alone. But Keller did so much more in 2018.
First, growth. As of Q3/2018, KW is now home to over 190,000 agents worldwide, with 166,854 of them in the U.S. So that makes them the largest real estate brand by far. Transactions are up 3.5% YOY to 842,186; Volume is up 4.2% to $256.5 billion. So whatever else you might think about KW, it's still growing.
But of course, the real news is the giant pivot.
If you go back and read my 2017 edition, I wrote:
What makes KW so interesting is that it is facing enormous pressure from the new crop of low-cost operators, like NextHome (below), and the 100% transaction-fee brokerages like RealtyOne, HomeSmart and others.

….
That might explain why Keller Williams made some big recent hires: Josh Team as Chief Innovation Officer in 2016, Jonathan Berkowitz as Chief Strategy & Product Officer and Steve Peterschmidt as Chief Technology Officer in 2017. They introduced "Keller Cloud" which will be an integrated platform for KW agents.

What KW has announced is that it will develop its own technology, rather than working with vendors:

"World-class technology companies do not outsource their technology roadmap or their vision," said KW chief innovation officer Josh Team. "It's imperative that we control our destiny, and that we create the real estate platform that agents and consumers choose to use."

He said the company is "no longer renting solutions but owning them" and "no more silos."

And of course, KW announced that it is setting aside a whopping $1 billion with a B for technology development.
Well, Keller delivered on that interesting development from 2017 with a BOO-YAH at Family Reunion earlier this year. He declared that Keller Williams was no longer a real estate company, nor a training and coaching company that happens to have real estate agents, but a technology company. Yes, yours truly has written two very long posts about that odd decision, here and here. I got hate mail from KW fans. That was… interesting, too.
Since I wrote at length about that Vision Speech, and since his Inman mano-a-mano with Brad Inman contained most of the key elements, we'll leave it at that. Go back and re-read those posts if you want more.
I will note that KW has been making some progress with its new technology strategy. Its AI assistant app Kelle won the "Best Real Estate Technology of 2018" award from Inman News, and some 136,000 Keller Williams agents have downloaded the app.
At the same time, KW is facing stiff competition from above and below and all around for the first time in… well, ever. Upstarts like eXp keep recruiting KW agents, while Compass is cherrypicking the best of the best, and it isn't as if KW's old competitors have ever stopped. The technology strategy was a bold leap, but we can't yet judge whether KW will stick the landing or fall down a sinkhole. Time will tell, but the simple fact that we're all waiting to see what he will do next, how he will adjust to the new conditions, and how he will lead one of the true powers in the real estate industry means that Gary Keller remains one of the most interesting men in real estate in 2018.
Official Bio
As Chairman of the Board for Keller Williams, Gary Keller helps set strategic direction for the company.
Gary graduated from Baylor University in 1979 with a degree in marketing and real estate. He helped five families buy a home his first month in the business, and by age 26 was the vice president of expansion for Austin's then-largest real estate company. He resigned from the position, and three and a half years later, his new firm was the largest in town – a position it retains to this day. Gary soon took his company and his philosophy of "people helping people" nationally, then internationally.
Gary is the New York Times bestselling author of several books, including The Millionaire Real Estate Agent, The Millionaire Real Estate Investor, SHIFT: How Top Real Estate Agents Tackle Tough Times and The ONE Thing: The Surprisingly Simple Truth Behind Extraordinary Results, which reached #1 on the Wall Street Journal business bestseller list.
A noted philanthropist and supporter of the arts, Keller and his wife, Mary Pfluger, live in Austin. His passions include fly fishing, hunting, snow skiing, golf, music, reading, movies, sports, dogs, and spending as much time as possible with his son John.
---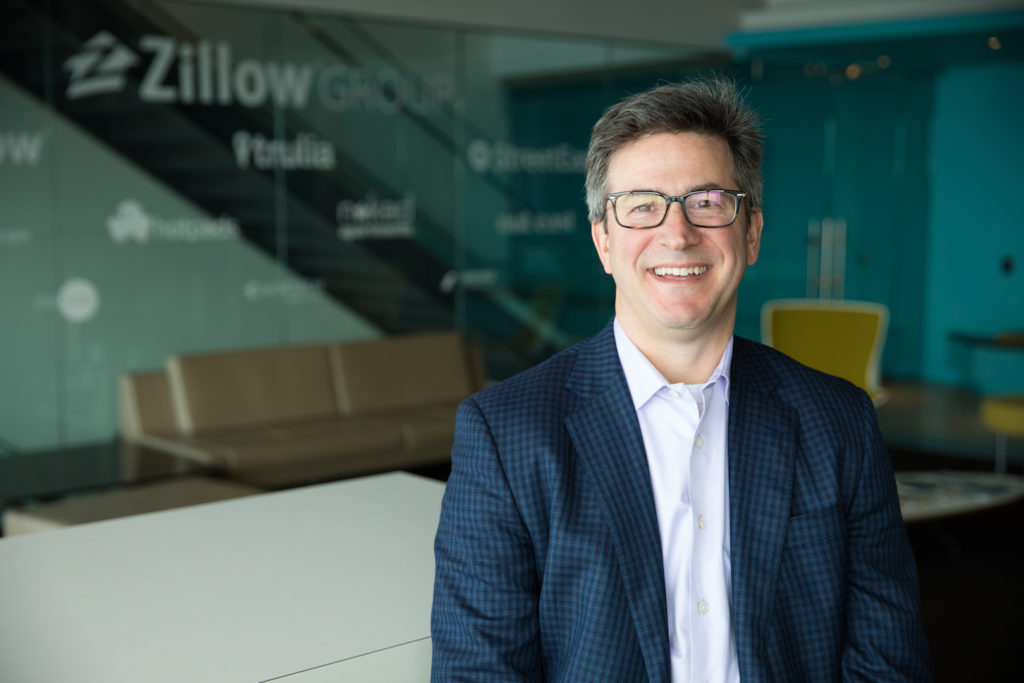 4. Arik Prawer, Zillow Group
I don't know Arik. I have never laid eyes on him. The main reason is that he's new to the industry, having come over to head up Zillow's iBuyer initiative, now called Zillow Homes, from Invitation Homes. But I hear from my friends in the Russell Investments building that he's an incredible guy.
I'll take their word for it.
Because never having met the man, I can say he's one of the most interesting men in real estate due to his position at Zillow and the challenge that confronts him. His success or failure will largely determine the shape of the real estate industry for the next several years, if not decades. It's that big.
Let's review a bit.
Opendoor may have pioneered the iBuyer movement, but it was Zillow's entry into iBuyer that instantly validated the space. And iBuyer is one of the, if not the, most important innovation in real estate since the advent of agent teams. That isn't just my opinion, as this video from Alex Rampell, General Partner of Andreessen Horowitz, a top tier venture capital fund with $2.7 billion under management and over 100 exits, illustrates:
The opening thesis of Rampell's presentation is: In the future, you will buy your house from, or sell your house to, a company.
Given that Andreessen Horowitz has wins like Skype, Facebook, Twitter, Groupon, Zynga, Airbnb, Jawebone, Foursquare, GitHub, Lyft and others, we might pay a bit of attention to what they think about the future of real estate.
So iBuyer is the most important initiative in real estate today. Zillow is the highest profile iBuyer in the industry today, with the largest war chest, largest audience, and the largest network of agents. If Zillow fails, then it is quite likely that the world will write off the entire "you will buy and sell your house to a company" thing as a mistake, or at best, a niche investor/house flipper play.
Furthermore, the iBuyer initiative is at the core of Zillow's transformation from an ad-supported media company to something else that is central to the flow of transactions in residential real estate. I believe that something else is what I've been referring to as the Iron Throne: The Real Estate Platform.
I wrote my September Red Dot on this idea of The Platform. Let me quote myself from the report:
Because the real estate transaction is mediated, and there are deep fundamental reasons for the mediation that are not subject to transformation through technology alone, the Real Estate Platform must be a hybrid of a platform play with a linear business model that solves some key strategic problems for the network, which includes consumers.

Just like Amazon "seeds" the value exchange by selling directly to consumers at lower margins, then leverages that investment as well as the investment into infrastructure to power the platform, the Real Estate Platform must find a way to "seed" value exchange for the consumer even at lower margins, then leverage that to power the platform.
That linear business, that "seed" value exchange, is the iBuyer. For Zillow, that means Zillow Homes, which means that Arik Prawer is charged with nothing less than changing the future of home buying and selling in the United States… which will quickly spread throughout the world.
No pressure, right?
Adding to that pressure, Prawer has to bring something to Zillow that it has never had in its decade-plus history: execution on buying, renovating, holding, and selling thousands upon thousands of homes. It's one thing to have a bunch of money and hundreds of brilliant computer scientists at your disposal to whip out a mobile app. It's another thing altogether to have the roofer show up on time at 123 Main Street, then do the work on schedule and on budget; it is not at all clear that the money and computer scientists can help you there.
The challenges are immense. The risk is high. But the reward… the reward is the Iron Throne. To become the Platform through which some $100 billion in commissions flow, not to mention trillions of dollars in mortgages, is… well… it's quite a thing.
Zillow has good reason for confidence. Arik Prawer comes from Invitation Homes, the largest landlord of single family homes in the country with over 82,000 properties in 17 markets. If anybody has deep experience in buying homes, refurbishing them, maintaining them, and then renting or selling them, it has to be someone from Invitation Homes.
As the former Chief Integration Officer of Inviation Homes, he orchestrated the 80,000 homes, $20 billion merger with Starwood Waypoint Homes, where he was the CFO. He was a key member of the initial team going from a concept with no homes, capital or employees to the largest owner of residential real estate in just six years.
He has already assembled a "world class management team" for Zillow Homes operations, and the total team is already at 400+ and growing rapidly. If anyone could pull this off, it has to be Prawer.
Not just a banking nerd, Prawer is a guitarist, a singer, practitioner of Brazilian jiujitsu and MMA (which means you really should not get into a fight with him, at least unarmed), and describes himself as an intuitive math student. He's married with two kids, two dogs and two chickens.
Official Bio
As president of the Homes Division at Zillow Group, Arik oversees the buying, renovating, and selling of homes through Zillow Offers.
Before joining Zillow Group in 2018, Arik was a pioneer in the institutional single-family rental (SFR) sector, most recently serving as Chief Integration Officer at Invitation Homes, the largest SFR Real Estate Investment Trust in the U.S., following its $20 billion merger with Starwood Waypoint Homes. Prior to the merger, Arik served in several senior leadership roles with Starwood Waypoint Homes and its predecessors, overseeing the company's rapid growth following its founding in 2012, including serving as its Chief Financial Officer and orchestrating over $40 billion of merger & acquisitions and capital markets transactions during that tenure.
Previously, Arik spent 12 years at Credit Suisse Securities (and its predecessor Donaldson, Lufkin Jenrette Securities Corporation) where he led the West Coast Real Estate investment banking practice focusing on capital formation and mergers and acquisitions for public and private real estate companies.
Arik received an B.S.E. in Finance and a B.A. in History from the University of Pennsylvania, as well as an M.B.A. from The Wharton School at the University of Pennsylvania.
---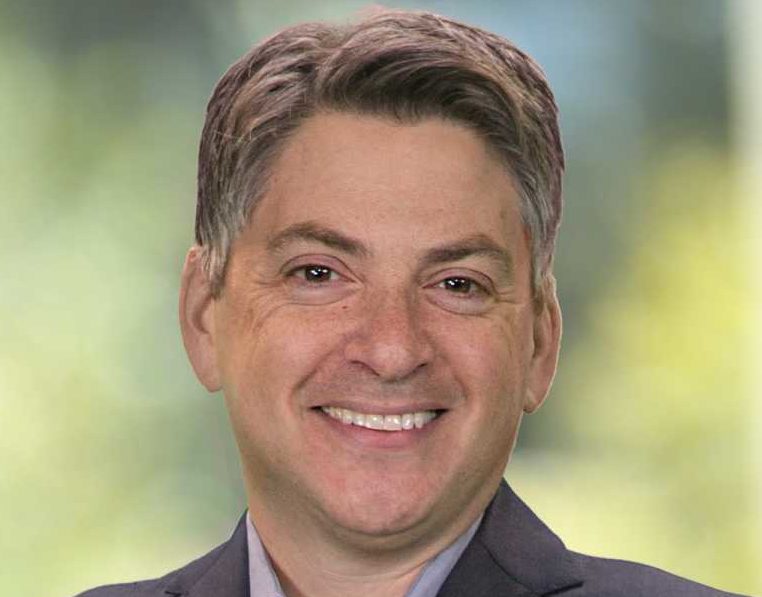 5. John Peyton, Realogy
John Peyton, President and CEO of the Realogy Franchise Group, has a warm smile and penetrating eyes. At least, that's what I thought when I got to spend some time with him this year. Maybe his staff or people who really know him best might offer more color, but the two qualities that jumped out at me is his enormous warmth and obvious intelligence.
He's going to need both very soon indeed. And a healthy dose of some luck wouldn't hurt either.
Realogy's 2018 results so far, as well as announced plans, suggest that perhaps the future of the largest and most important real estate company in North America is in Peyton's hands.
Consider the following:
Realogy's growth is either flat or negative for the first 9 months of 2018, which is when Ryan Schneider's reign as CEO began;
The pressure on commission splits shows little sign of subsiding, no matter the optimism of management in earnings calls;
Realogy Franchise Group contributes an outsized portion of the profits at Realogy: 13.4% of total revenues, but 79.5% of EBITDA. As a point of contrast, the NRT contributes 76.0% of the revenues, but only 10.7% of EBITDA.
The major announcement of Q3 was news that Realogy was launching two new franchise brands: Climb and Corcoran.
I thought, and still think, that there's something a bit off about Realogy launching two new brands when its #1 problem is agent commission splits. Here's what I wrote about that in my December Red Dot:
And Realogy's response to date is to launch two new franchise brands, neither of which is particularly differentiated in any way that matters.

Recall the discussion above about living brands vs. dead brands. Zillow and Redfin have living brands, because they are consumer-oriented brands that can be enforced and protected. None of the Realogy brands today are, because they cannot be enforced and protected when the sales associates are independent contractors who cannot be told how they should conduct themselves.

Neither Climb nor Corcoran have, at least at this stage of what has been announced, differ from the rest of the RFG brands from a control standpoint. Which means that they will not impact consumer experience, which means that they are dead brands that matter only to real estate professionals who find something meaningful about the design and the color scheme of the office.
But, in preparing that report, I spoke with Peyton in a wide-ranging phone conversation. I've given that some more thought, while referring back to my notes. And I think I see a glimmer of what's going on here. I may have to revise my opinion.
Peyton comes out of the hotel business, as one of the top executives at Starwood, which then merged with Marriott. He understands niche branding like few people in real estate do. For example, we talked about the difference between a W hotel and a Luxury Collection hotel. They cater to a similar wealthy clientele, and fundamentally, the core services are the same as one would expect from any high end hotel: impeccable service, fine linens, high-end toiletries, etc. etc. But the differences are finely tuned, often on an event-by-event basis. But they differ nonetheless, and those differences are important.
For example, Peyton said that the same customer might choose a W for a fun night on the town, while choosing a Luxury Collection for an anniversary dinner with his wife. And then that same person might choose an Aloft for a business trip. He gets niche branding, he gets lifestyle branding, he understands experiential marketing and positioning and delivering variations on the same core set of services that make a real difference.
The issue then is that while Peyton would never, ever admit it in public, he knows that the brands he manages are not consumer brands. He has run consumer brands, and he knows full well the level of control he needs to operate a consumer brand, down to the dress code of the staff and the tone of voice they must use when addressing a guest with a pre-scripted set of phrases. He knows full well that he can't get independent contractor agents to do any of that.
But… that doesn't mean he can't control the brand experience for the agents, who are his actual customers. That, he can do.
Practically, this means that the consumer experience of a buyer or a seller is unlikely to be all that different from using a Climb agent or a Better Homes and Gardens agent. But the experience of the agent in her day to day life will be different between joining Climb or joining Century 21. Perhaps Climb is to be more of an Aloft type of an experience, geared towards tech-centered hipsters who dig platform beds, while Century 21 is to be more of a Sheraton experience, and Coldwell Banker more like a Westin, and Sotheby's like a St. Regis while Corcoran strives to provide a W type of an experience to their agents. We have yet to see how things will be different, but that's what Peyton has to deliver.
With the central issue of pressure on commission splits unresolved, it is the RFG that has to fuel the growth, profitability and sustainability of Realogy itself. Peyton and his team have to buy time for Realogy to implement some of the other things, like high technology, data analytics, and perhaps something else new, that could help reverse the direction at the NRT.
In a sense, like a star quarterback on a football team, John Peyton has to carry the team for a bit to give the defense a chance to catch its breath. Maybe he doesn't have to score touchdowns, but he does have to get first downs. He's going to need every bit of his personal charm, warmth, ability to inspire, as well as his intelligence, experience, and penetrating gaze to pull it off. Luck wouldn't hurt either.
That makes John Peyton one of the most interesting men in real estate in 2018.
Official Bio
John Peyton became president and chief executive officer of the Realogy Franchise Group in April 2017. He is responsible for managing RFG's portfolio of leading real estate franchise brands, including Better Homes and Gardens® Real Estate, CENTURY 21®, Coldwell Banker®, Coldwell Banker Commercial®, ERA and Sotheby's International Realty®, which combined have over 16,300 franchised offices and approximately 300,000 brokers and independent sales associates doing business in 113 countries and territories worldwide. In January 2018, Peyton's responsibilities at Realogy were expanded to include oversight of two NRT businesses: the Corcoran® businesses and the company-owned Sotheby's International Realty® brokerages. In 2018, he was named for the second consecutive year to the Swanepoel 200, an annual list of the most powerful people in real estate.
Peyton, who joined RFG as President and Chief Operating Officer in October 2016, previously served for 17 years as a senior executive with Starwood Hotels & Resorts Worldwide Inc. He is a recognized global branding leader who brings deep experience leading large, complex organizations and maximizing scale while enabling innovation and flexibility. During his nearly two decades with Starwood, most recently serving as Chief Marketing Officer, he leveraged his expertise in global operations and brand building to drive innovation and build loyalty for the company's leading hotel brands, including St. Regis, W Hotels and Westin, among others.
Peyton also led Starwood's Global Initiatives team, where he directed the implementation of key strategic company priorities around the world, including supply chain and revenue management initiatives. From 2003 to 2008, Peyton served as chief operating officer of Starwood's North America Hotel Division. In 2000, he led Starwood's launch of Six Sigma – becoming the first company in the hospitality industry to adopt this methodology as a way of improving business processes and driving innovative change. Prior to joining Starwood, he had a 10-year career with Pricewaterhouse Coopers, serving in both its accounting and management consulting practices.
Peyton holds an MBA in accounting and marketing from New York University and a bachelor's degree from the University of Pennsylvania. He is active in the community with several organizations supporting the health and welfare of children, including as a member of the board of directors for Child Advocates of Southern Connecticut and Full Court Peace, and serves as a senior adviser to the A.J. Cina Foundation.
---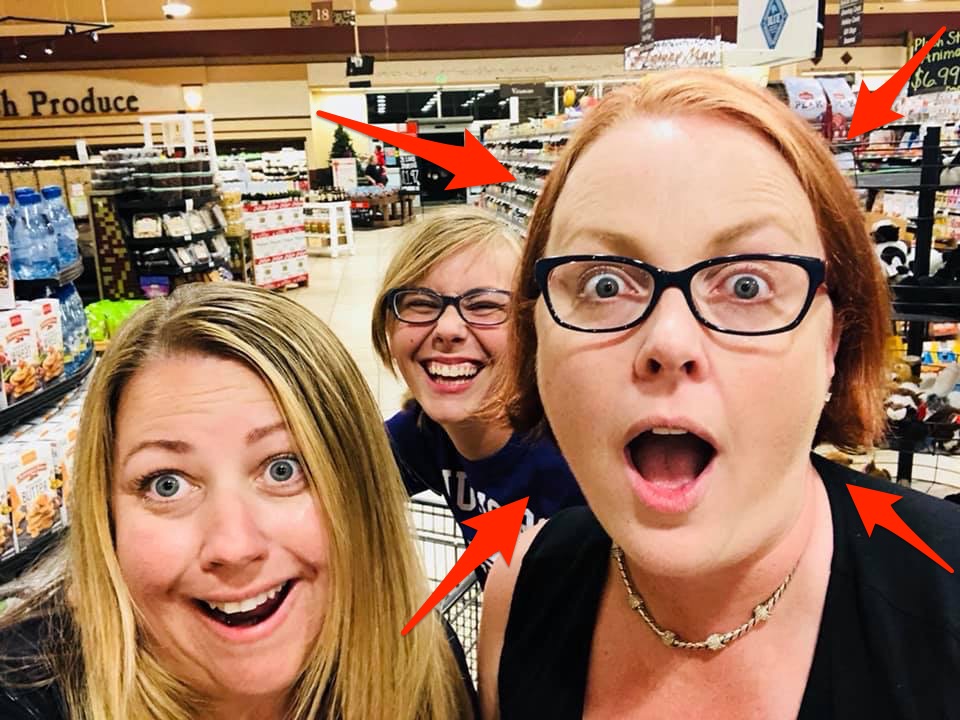 6. Heather Ostrom, Coldwell Banker Residential Real Estate
Heather Ostrom, a REALTOR with the Roseville and Rocklin Real Estate Team of Coldwell Banker Residential Brokerage, has an official title: Real Estate Marketing Bossy Pants.
If you guessed that maybe Heather Ostrom (or "HO" for short, which she may or may not prefer, depending on whether West Coast gangsta rap is playing in the background or not) is a different kind of a REALTOR, you would be right. I chose that photo above from her Facebook timeline because, well, she makes that face a lot. A LOT.
Plus, who takes selfies in a grocery store? Heather, that's who.
You can get a sense of what she's like in this video she shot with her husband Steve, and one of her signature "things" is featured in the video:
She's funny, genuine, self-deprecating, kind and always cheerful… even if everything isn't sunshine and unicorns. Those 6:00 AM water polo practices aren't fun for the driver (mom) after all.
She is, with her husband Steve, one of the top producers in her office, a Coldwell Banker International Presidential Elite award winner. They are often featured in educational and informational videos for Realtor.com.
I asked my sphere on Facebook (which, you can imagine is large, and largely real estate people) for recommendations, and more than a few named Heather. I understand why. Because Heather is hilarious and doesn't take herself too seriously, but does what a great REALTOR does day in and day out. She works hard for her clients, hustles every day for business, takes care of her family, participates in her local community, and generally makes her small corner of the world a better place.
The most important testimony comes from the most important source (for me). Here's what my wife Sunny had to say about her:
Best things about Heather:

She tells the truth, but makes it light and fun.
She doesn't take herself or anyone else too seriously.
What you see is what you get. She is real and true, no matter who she's with.
Marketing genius – she's done a lot of great seller interviews where she interviews them to talk about the home, property, and neighborhood
People are drawn to her when she meets them. It doesn't matter if it's a real estate guru, the front desk staff at a hotel, or the waiter – people fall in love with her when they meet her. She makes everyone feel seen and valued.
Sunny also relates that the Ostroms lost Steve's nephew, Dave, to a rare cancer in 2013. Since that tragedy, the entire family has participated in Cycle for Survival as Team #BroStrong. This Spring will be their 5th year, and they've raised almost $50,000 with 100% of the money being donated to fight rare cancers through Memorial Sloan Kettering. Remarkable.
But in a way, what makes Heather one of the most interesting people in real estate for 2018 is the fact that she could be said to represent any one of the thousands of hardworking REALTORS who are not major company CEOs, who aren't on Inman stage every year, and who don't get glowing profiles written about them all over the place. What Sunny said about Heather is something she could and does say about dozens of other amazing people in this business of ours.
For all of the sturm and drang and the drama and llama in the industry, and despite all of the major changes that are happening in technology, consumer behavior, regulations, and influx of capital, fact is that tens and hundreds of thousands of REALTORS in every town in America do as Heather does every single day and twice on Saturdays (because that's a REALTOR's busiest working day).
Frankly, I could have profiled any one of a thousand people, but I know Heather… and perhaps more importantly, my wife Sunny knows Heather like a sister from another mister. One day they'll have a stand-up comedy show… you've been warned. Plus, it's my list, and I find HO to be one of the most interesting people in real estate.
Official Bio
Heather Ostrom is the Marketing Bossy Pants for her husband and business partner, Steve Ostrom, with Coldwell Banker Residential Brokerage in Roseville, California. Their approach to real estate and life: keep an upbeat attitude; stay stress-free with more laughter; when in doubt, put on an orange outfit; always keep a pulse on changes in our industry; listen to others; always be willing to work as a team to find a solution; and last but not least, find awesome ways to make clients feel the most prepared about the buying and selling process. Their success lies in their marriage of business and life – Steve is the "closer" on the ground, while Heather is the "online fisher(wo)man" for new business. Heather Ostrom's background is as a professional graphic designer and REALTOR®. Currently, she oversees all print and online marketing for their real estate duo, with special emphasis on: working with sellers, educating their clients on process, social media, e-communications, and consistency of branding.
The Ostroms have been featured in numerous publications and panels across the country, and love to do educational videos.Heather O has been a member of the Coldwell Banker "Social Squad" for four years now, vlogging and being a brand ambassador for their annual conference #GenBlue. They live in Roseville, CA and have three kiddos, two doggies, and they're often seen around town attending city events, wearing orange, and having fun.
---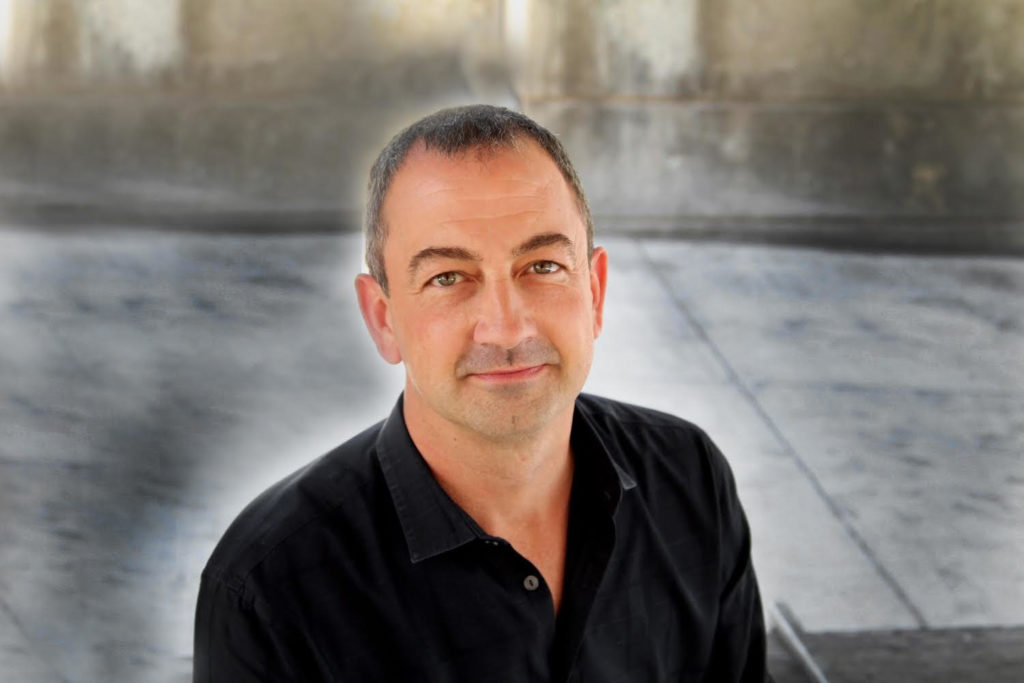 7. Joshua Hunt, Trelora
I got to know about Joshua Hunt, the founder and (former) CEO of Trelora, thanks to the FTC/DOJ panel that went down in June. But people have been whispering his name on the circuit for a while. But watching him on stage at the FTC/DOJ event convinced me that he is one of the most interesting people in real estate. I'm going to be embedding a lot of video for this one because it's hard to understand what makes Hunt so interesting without hearing him in person.
Here's Hunt at the FTC/DOJ workshop (the video is small, but you can watch it on the FTC website here)
He was also on a panel at Inman Connect (same video as above, starts at 2:30:30):
Hunt is fascinating on so many levels.
From a business and industry perspective, he says something that no one else wants to really wrestle with: the independent contractor model is broken. He says this over and over again, saying that you cannot control price, performance and scheduling with independent contractors. His own company, Trelora, has W2 employee agents.
He openly states that the industry charges too much money. I mean, he literally says, "the margins in this industry are obscene" on the stage at Inman Connect of all places. That went over as well as one might expect.
He got in front of federal regulators and complained about the "ecosystem of MLSs" and lack of transparency. He talked openly about his disputes with NAR and how that led to his changing the name of his brokerage from Joshua Tree Real Estate to Trelora, a scrambling of the word Realtor, and none of his people are Realtors. Clearly, he's not overly concerned about popularity.
In fact, his company may be one of the most hated businesses in Denver; I suspect Hunt's take-no-prisoners attitude plays a part. But the main reason is that Trelora is a low-cost discounter that does not automatically offer the standard compensation to buyer agents. As he says in the FTC panel, Trelora offers only $2,500 in compensation instead of the 2.5% to 3% of the selling price. Hundreds of Denver area agents have actually emailed him to say they won't show Trelora homes, which is against both the Code of Ethics and the law of agency… but then again… watch this news report from a local Denver TV station:
Rocks through windows, keyed cars, profanity-laced threats, anger, and unethical behavior by Code of Ethics having REALTORS… holy crap! We haven't seen this sort of angst and bad behavior since the earliest days of Redfin, when Glenn Kelman (our #2) went on 60 Minutes and pissed everybody off.
What is striking is that Hunt's combative style obscures his personal philosophy and motivation. In our phone conversation, Hunt told me that what drives him to work 60 to 90 hours a week is his desire to transform business by baking in compassion and kindness into its DNA. That sounds a whole lot like Keller Williams' Mission Statement: To build careers worth having, businesses worth owning, lives worth living, experiences worth giving, and legacies worth leaving.
He is also deeply involved in his local community, and was named as the 2018 9News Leader of the Year. His official bio says that Hunt is first and foremost a philanthropist, particularly in the LGBTQ community, having come out himself not too long ago. This is probably a side of Hunt that the real estate industry (especially in Denver and Seattle) are not all that familiar with:
Hunt has recently stepped down as CEO, but he's still the majority owner of Trelora and told me he plans to remain involved in some capacity other than the day to day operations of the company he founded.
In many ways, in Hunt I see echoes of both Gary Keller and another Denver-area real estate entrepreneur who was once despised and hated for a new business model he brought to the industry: Dave Liniger. Like them, he has a huge personality, confrontational, (over)confident, bold and brash; and like them, he's a self-made man who came from humble beginnings who is articulate, very smart and unafraid of conflict. And yet, like both Keller and Liniger, he gives of his time and money without regard to public relations.
So it is that like Keller and Liniger, Hunt is one of the most interesting men in real estate today.
Official Bio
Joshua Hunt is the founder and former CEO of TRELORA, a technology-enabled flat fee real estate brokerage, and a 20-year real estate veteran.
Prior to founding TRELORA, Joshua spent over 20 years as a top real estate agent. He was recognized as the Re/MAX Rookie of the year in 1997 and won several of Re/MAX's most prestigious awards including their Round Table, Platinum and Chairman's Club honors. Joshua also saw success at Keller Williams where he was a top recruiter. He recognized that the industry was broken – agents were pocketing more money than necessary and customers were receiving subpar service with little insight into the full real estate process which set in motion the idea for TRELORA.
Joshua was asked to share his experiences and views on the real estate industry's collusion and price fixing practices with the Federal Trade Commission and Department of Justice Earlier this year as well as was a speaker at the Inman real estate conference.
In addition to his role as CEO, Joshua is first and foremost a philanthropist. He has been an advocate for the homeless and underprivileged youth for years, particularly in the LGBTQ community. He's a mentor at Big Brothers Big Sisters, a member of the board for Habitat for Humanity, and on the board for RAFT Colorado.
Final Note
The nice thing about the Interesting List, instead of say the Influencers or Power200, is that the criteria is so subjective. Different people are interesting to different people for different reasons. This is my list and reasons why I find them interesting. You are likely to have your list and why you find them interesting.
So while Imran is #1 on this list, I'll just note that one person transcends all lists for me: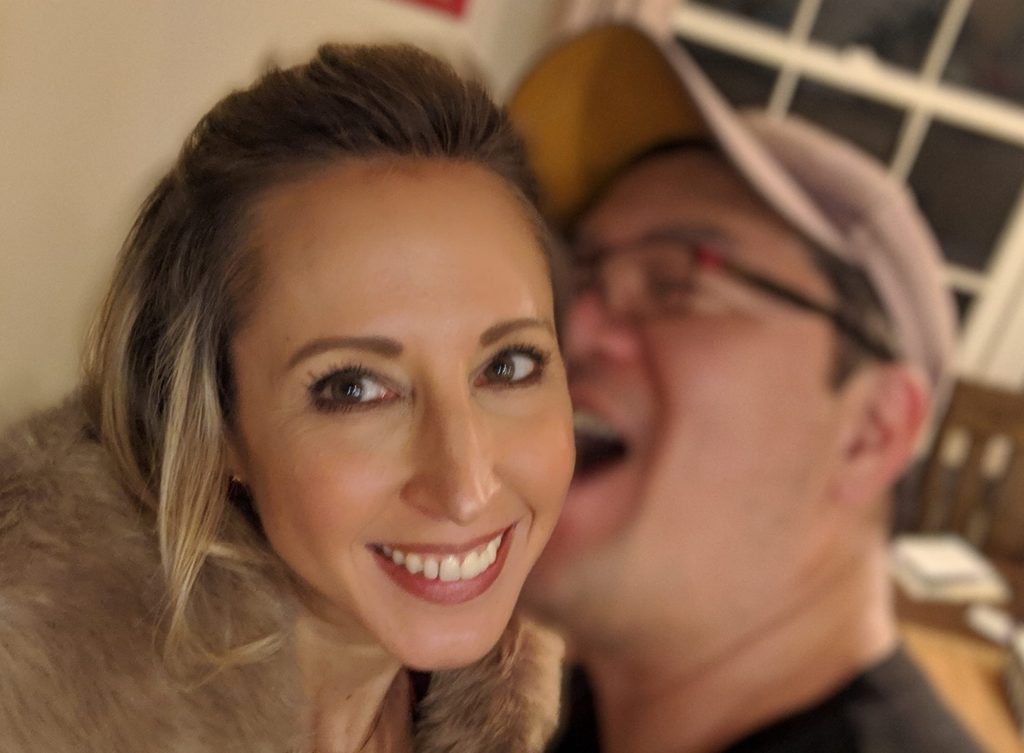 And it's time for a mic drop. (If you can't understand the video below, ask your teenage kids or friends… K-Pop is a thing, and BTS is a global phenomenon….)
-rsh