From Inman News (Subscription Required) comes word of a new Redfin initiative whose time has come:
Redfin believes that real estate consumers don't really understand the way commissions work, and so as of Thursday the online brokerage and portal is doing something about it: Now, all Redfin-listed homes will publicly display the commission that sellers are offering to buyers' agents.

The new commission information will be included on Redfin's website, and according to a company statement Thursday, it should "help consumers better understand the costs and incentives in the real estate transaction." A screenshot of the new feature, provided to Inman before it went live, showed the commission data appearing in the "property details" section of a listing alongside a brief explanation of what exactly a commission is.
This is a good move, and one whose time has come. Other brokerages, particularly large ones, should strongly consider following Redfin's move here. Furthermore, MLS organizations should consider following the example of NWMLS and allow for public display of previously "private" data.
Not a Rules Violation
Of course, the first thought I had is likely similar to the first thought anybody else had, because we didn't read the article carefully: "How in the world is Redfin getting away with violating MLS rules against public display of commission information?"
I chatted briefly with a Redfin representative and that person clarified that this display of buy-side commission is restricted only to Redfin's own listings. Under the current understanding of MLS rules and control over data, this is perfectly legitimate, 100% allowed. Redfin's listings = Redfin's data = Redfin can display whatever it wants, as long as it isn't violating the client's privacy.
Indeed, the Inman News article takes pains to point that out:
The new commission display feature only kicks in for homes that Redfin is listing itself, in its capacity as a brokerage. In other words, listings from other brokerages that appear on Redfin's portal will not display buyer's agent commissions.
It's just my bad that I skimmed it the first time, before I went back and re-read it more carefully. You might have made the same mistake.
I'm sure Redfin is going to catch some flak and have to deal with some MLS people sending inquiries and such, but as long as Redfin is doing this only on its own listings, I see no rules violation here.
An Idea Whose Time Has Come
As the article notes, and as the industry has been chatting about for a while now, Redfin's move comes at the heels of a major broker-owned MLS, the NWMLS in Redfin's hometown of Seattle, deciding to change its rules to allow for public display of commissions, no longer requiring that the seller offer compensation at all, and allowing buyers to negotiate the commission during the offer process.
I have been talking about this for a while now, ever since Competition Bureau v. TREB was decided in Canada last year. My take on things is that the U.S. Department of Justice is going to follow the route that its regulatory sister up north has taken, and will promulgate regulations to make private MLS data public. Because regulators talk to each other and even have conferences like we do in real estate: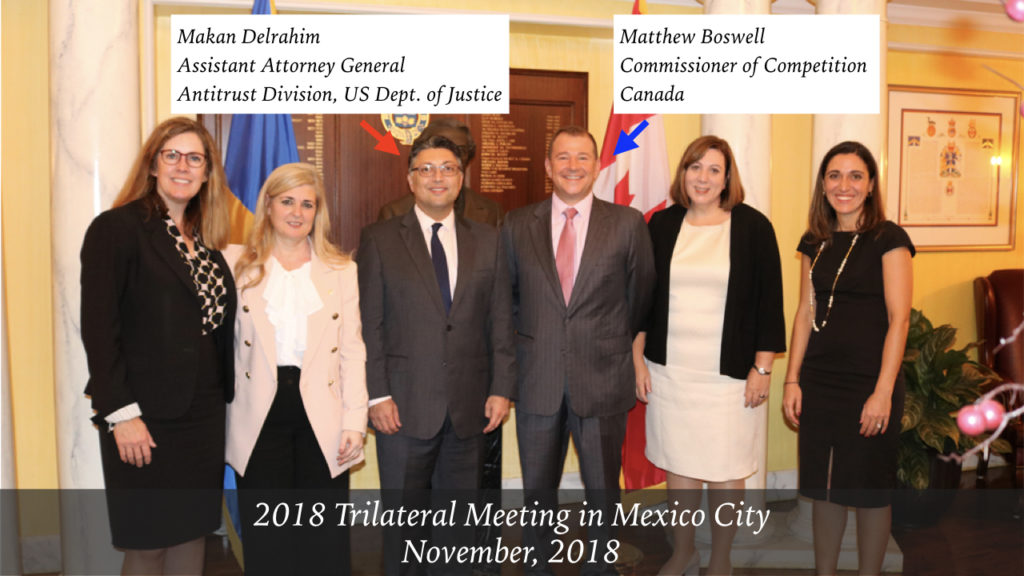 So if that regulatory hammer is on its way, it's smart for NWMLS (which is pretty close to Canada and likely follows the going ons north of the border than most) to take steps today to get ahead of things. It is also smart for Redfin, who now has operations in Canada, to prepare for the inevitable.
Plus, transparency is never a bad thing for consumers. Redfin's move here, which couples the display of buy-side commission with an explanation of how real estate commissions work, is (a) not a bad thing, and (b) will help brand Redfin in the consumer's mind as an honest dealer.
Other Brokerages Ought to Follow Suit
I recommend that other large brokerages follow Redfin's lead here and start publishing the buy-side commission on their own listings. That is, unless they don't want to be branded as an honest dealer… and I imagine that every real estate broker and agent wants to be trusted by the consumer.
I mean, the question is going to come up now from potential buyers. Redfin has over 36 million monthly uniques at the end of Q2; in markets where they are active, they are a top three portal destination for consumers. It isn't as if consumers are not seeing the information on Redfin's listings. How are your listing agents supposed to respond when a buyer calls up and asks, "So, what's the buy-side commission on this house?"
"Oh sorry, I can't tell you that" is not going to go that far in engendering the feeling of trust and honesty that every consumer survey ever done says is the #1 reason why people choose an agent. Appearing like you have something to hide is the surest way to lose consumer trust, and in this day and age, real estate brokers and agents cannot afford to lose any more consumer trust.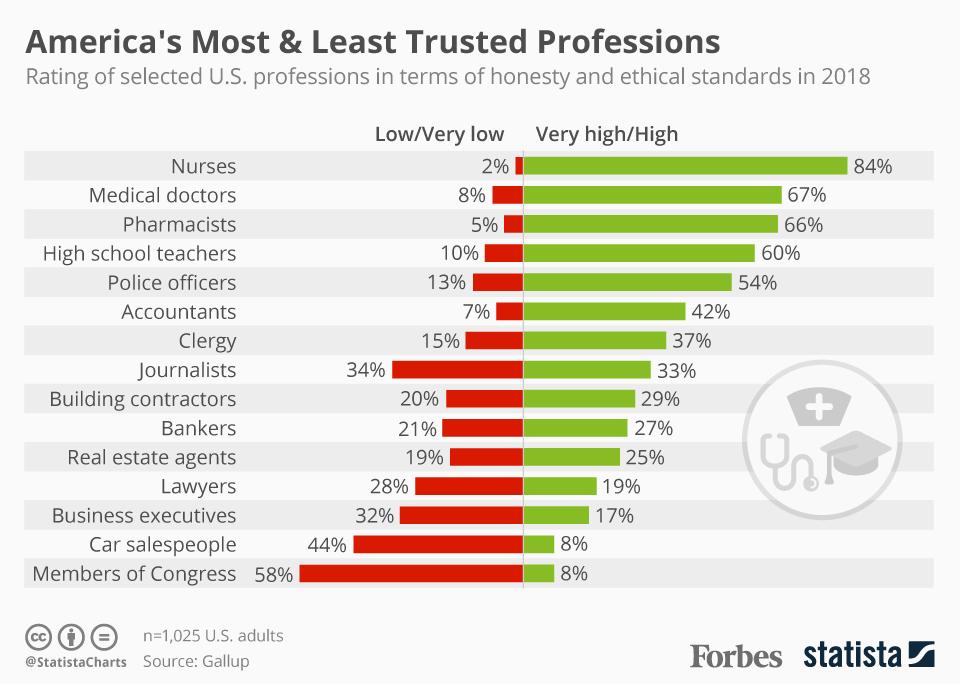 Whatever your MLS rules say, your own listings are your own data and you can do whatever you wish with them. I'd like to suggest that you start displaying them to the public so they can feel like you're not hiding anything from them.
I look forward to announcements from Compass, eXp Realty, Realogy, HomeServices of America, Howard Hanna, and others that they too will take this step towards greater transparency.
MLSs Should Consider Following NWMLS's Example
At the same time, the MLSs should strongly consider following the example that NWMLS has set so your Participant brokerages are not at all confused and not placed at a disadvantage when competing against the big brokerages.
Smaller brokerages, who are the vast majority of your membership, are at a significant disadvantage when it comes to listing information transparency, because they don't have as many listings as the big guys do. Redfin can put commission information on 20,000 listings because that's how many they have. Compass with 38% market share in San Francisco bay area can put that information on thousands of listings. What's a small boutique going to do? Be transparent on its 8 listings while every other listing via IDX is silent on the issue?
Maybe you don't have to go as far as NWMLS did by lifting the requirement of offering compensation, even if $1. But you should allow for public display of compensation information by Participants over IDX.
I suppose most of you have to wait for NAR to work through its Committee process, Board vote, and so on to allow such a thing, but… maybe take a temperature of NAR's MLS Policy Committee and start now, knowing that it will be passed at the first available opportunity. Broker-owned MLSs sure do have an advantage in moving quickly.
In Closing…
This is a short post, because the topic is pretty obvious. Kudos to Glenn Kelman and Redfin for doing this, as it simultaneously helps consumers understand what they're paying and how, and fosters greater trust in real estate brokers and agents.
Now, let's see others jump on this bandwagon. This is an idea whose time has come.
-rsh