I've decided that most of the Interview series will be available to VIP members only, because… it takes a good amount of work to put these together. A few, with wider industry implications, will be made public but I think most of these are really of interest to serious industry observers (who I think are VIP members, heh).
I am delighted to present this Notorious Interview of John Campbell, Managing Director of Equity Research at Stephens, Inc., a powerhouse regional investment bank and private equity firm based in Little Rock. He is one of the finest analysts of the small corner of the public markets that real estate represents and I have consistently found his coverage to be really interesting.
We discuss his findings on the housing market, and his takes and picks on the public companies he covers: Redfin, Realogy, Zillow, RE/MAX and eXp Realty. John is one of a very few (maybe the only) analysts who cover eXp at all so his take is even more interesting. It's a wide-ranging conversation presenting the Wall Street take on what they see going on in real estate.
Conversation with John Campbell, Stephens
LinkedIn Bio of John Campbell, Managing Director, Stephens:
John is a research analyst covering real estate-related stocks across a handful of industries. John joined Stephens in 2011 as a research associate in the business services and insurance brokerage space. He was promoted into a lead analyst role in 2014 and has since built and currently leads the Firm's Real Estate Services practice. Prior to joining Stephens Inc., John spent time as a corporate strategy planning analyst at FedEx. He holds a BA in banking & finance and an MBA from Ole Miss.
About Stephens, Inc.: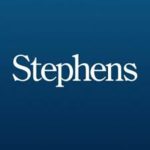 We are an independent financial services firm with the freedom to focus on what matters most: building value for our clients. We are committed to establishing and maintaining long-term relationships based on integrity and trust and delivering long-term results based on deep research and independent thinking.
Discuss in the VIP Lounge
Want to talk about this Interview with other VIP members? Join the Notorious VIP Lounge. If you're not registered in the Lounge, just request to join right from the site. Lounge is a free community for all VIP Subscribers.
-rsh