Welcome to another installment of an annual tradition around here: the Seven Most Interesting People in Real Estate in 2022. I look forward to this post, as well as my Seven Predictions post, each year.
As in earlier years, let me reiterate that Inman does the Influencers list, Swanepoel does the Power 200 list (I help out on that list), and both are far more respected and important than this list of mine for a bunch of reasons. Inman Influencers are "industry professionals who shape, change, and influence the industry." Swanepoel's SP200 takes hundreds of hours of work (I can attest to that personally) and is the definitive guide to the most powerful individuals in real estate.
The Notorious ROB Interesting List is neither of those things, although there are obvious overlaps because I find influence and power to be interesting. It is simply a list of people I find interesting for a variety of reasons. They may or may not be influential, may or may not be powerful, and in fact, you may or may not have heard of them at all. But I find them interesting, and it's my list. Sunny Hahn and special advisor Old Forester 1910 have contributed to this list.
Without further ado, Notorious ROB presents, The Seven Most Interesting People in Real Estate in 2022. As in previous years, this list is in no particular order but rank them as you see fit for your purposes!
1. Eric Wu, Opendoor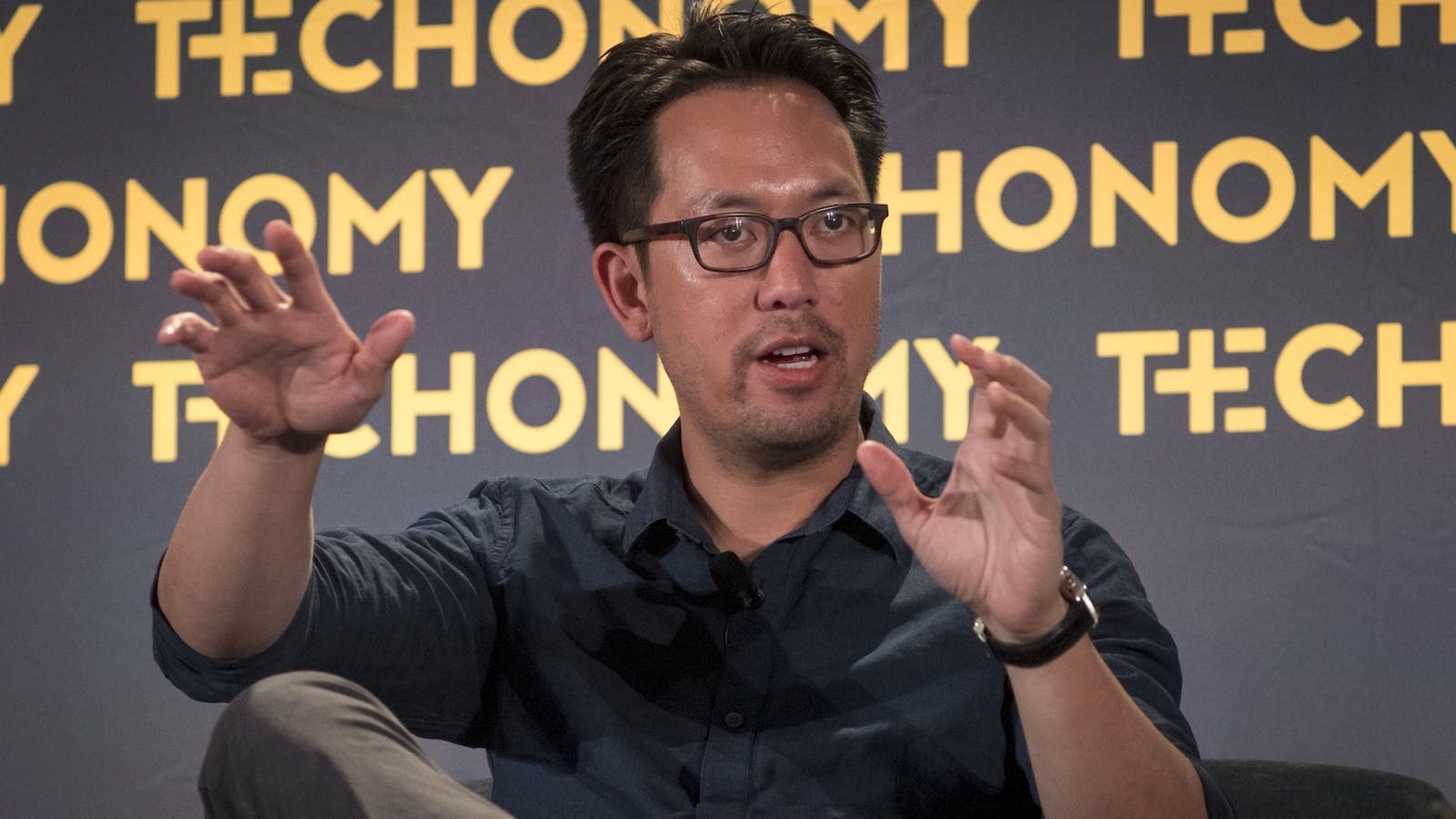 Eric Wu, Founder and former CEO of Opendoor, was one of the first names on the Seven Most Interesting People list back in 2015. As we end 2022, I think he deserves a reappearance for a few reasons.
First of all, he was the CEO when Opendoor posted a billion dollar loss in Q3. Just about everybody either (a) panicked in fear, or (b) chortled with glee as such monster losses were unheard of in real estate. Those who hate anything that doesn't involve two (or more) real estate agents getting paid a commission to help a buyer and seller do business threw a party, and made that an occasion for a lot of "I told you so" and "Nothing new in real estate can ever work" and such.
Second, Eric Wu revealed that the original business plan for Opendoor was not (as I had thought) going after mortgage, but going after the MLS:
Launching a managed marketplace has been our plan since we founded the company.

And so if you look at our Series A deck, we stated our platform will be used to connect buyers and sellers, of which Opendoor would be one of many buyers. And our stated ambition is — and it remains the stated ambition is to enable every single home buyer and seller to be a participant and earn them as a customer. Transparently, I wanted to launch this in Q1 of 2020. And we knew we had a deep and large funnel of sellers. We're unique in that. But we needed to build the demand side to ensure that we can successfully launch the marketplace. [Quoting from the Q3 earnings report]
Third, and perhaps what propels Eric Wu into the Seven Most Interesting list is that he then stepped down as CEO. I recognize that Carrie Wheeler, the former CFO and new CEO, is a highly capable executive. I've always thought her parts in the earnings call went beyond just spreadsheets and numbers, and it is not surprising that she will take over as CEO. However, Carrie Wheeler is not the cofounder; she is not the visionary. She is not the O.G. of iBuying. Eric is.
And he is taking the role as President of Marketplace, to really spearhead and manage that effort. From his blogpost:
Importantly, to my teammates and shareholders, I'm not going anywhere. I will be working on our marketplace full-time and bringing the relentless force required to build an industry-defining startup. Over the past few years, it crystallized in my head that a third-party business leveraging our platform was the future of the consumer experience and a major part of our potential opportunity. When I found myself spending spare cycles thinking about what that could look and feel like, the benefits to the consumer, and the change it could provide to Opendoor, I knew I wanted and needed to spend all of my energy there. I often talk about the importance of singular focus, and it is now my time to follow my own advice.
Eric Wu remains one of the largest shareholders in Opendoor with over 31 million shares (although, unlike Zillow, it doesn't appear that Eric or any of the insiders have super-voting shares… but I read through the filings kinda quickly so I might have that wrong) and he remains a member of the Board. He's really not going anywhere.
Why is that so interesting?
As amazing as Carrie Wheeler is, Eric Wu is still the major player on the team. He's the Lebron James or Tom Brady of iBuying, now that he's knocked out all other comers. He's the guy who got Opendoor started, and grew it from a small office of ten people sleeping on air mattresses to what it is today. For him to take such a direct role in Marketplace truly signifies that it wasn't just hot air. Marketplace really is the future of Opendoor, and if you agree with Eric's blogpost, it is the industry-defining part of the industry-defining startup.
The original Opendoor — the one who paid cash for houses to make a seller's life easier — was not industry-defining. It was industry-defying, and industry-disrupting, but not industry-defining. The Marketplace, especially in its incarnation as the "platform used to connect buyers and sellers" could be industry-defining. Eric is not likely to find a lot of friends on this journey, and it is by no means guaranteed that Opendoor would end up defining the industry in the 21st century as the MLS (which the Marketplace seeks to replace) defined the industry in the 20th century.
But going after it like he has, is and will makes Eric Wu that much more interesting. Going after it in the midst of a global financial meltdown requires a level of courage and commitment that is rare to see. I don't know that I love the future Eric Wu has in mind for us all, but I do love his passion, his intelligence, and his brass cojones. He is one of the most interesting men in real estate today.
Official Bio:
Eric is a co-founder of Opendoor and currently serves as the President of Marketplace, overseeing Opendoor's Exclusives product and third-party business. He was formerly Chief Executive Officer. Prior to founding Opendoor, Eric was the founder and CEO of Movity.com, a geo-data analytics company acquired by Trulia.com in 2011. At Trulia, Eric led location, social, and consumer product development. He also co-founded RentAdvisor.com, which was later acquired by Apartment List.
2. Colette Stevenson, REsides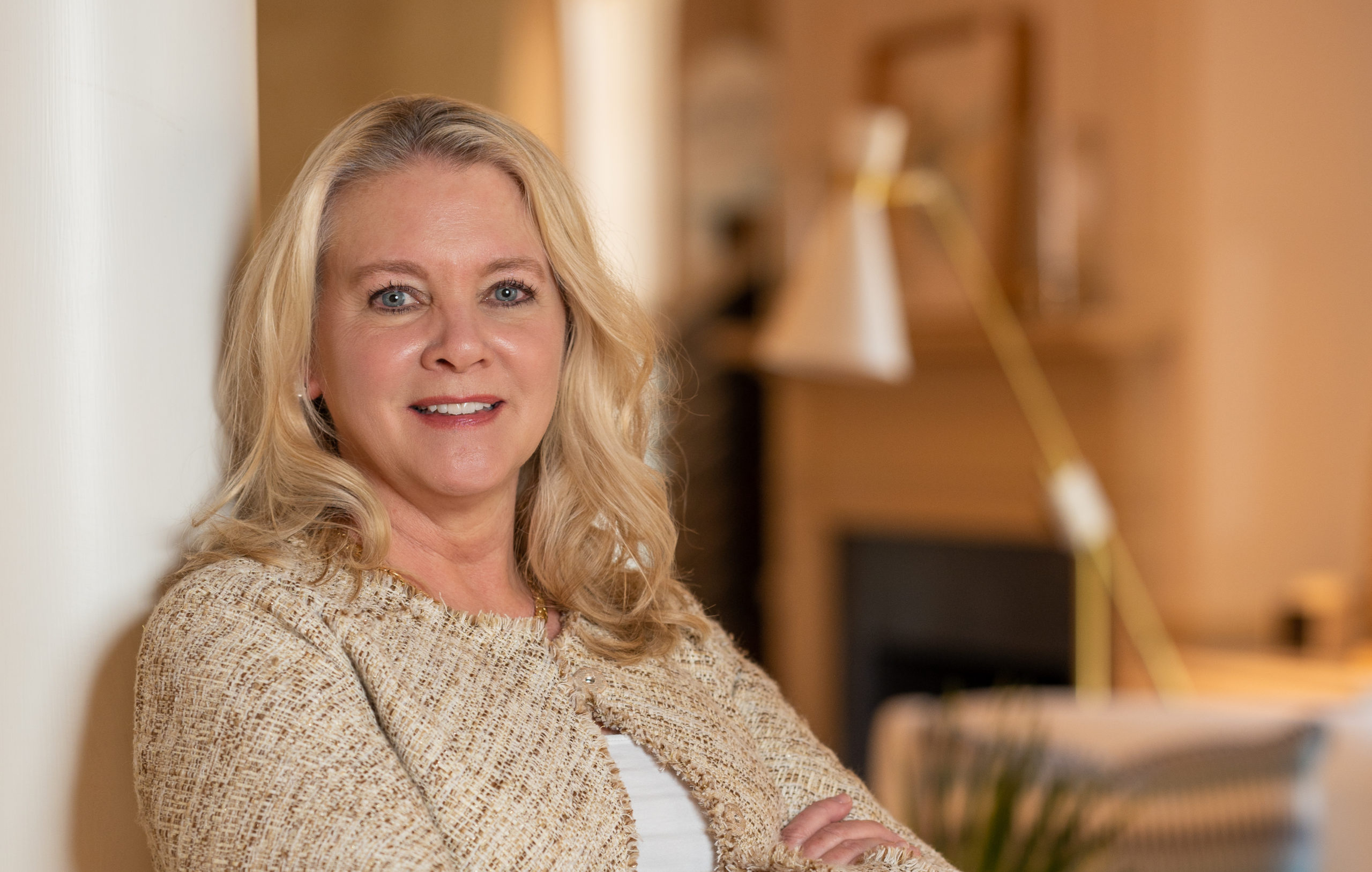 [Disclosure: I was a strategy consultant for HHIMLS in 2020-2021 and was intimately involved with what ultimately became REsides. I had no business relationship with REsides in 2022, but I am extraordinarily biased when it comes to REsides.]
For most of my real estate industry career, I've been advising MLSs on strategy. Many of them were awesome clients, great people, and I truly enjoyed working with and for most of them. But Hilton Head Island MLS ("HHIMLS") stands out because they were the one MLS who really took a chance, executed on the plan, and created a new paradigm for how the MLS could and should work.
Reborn as REsides, let me start by referring you to the website that lays out some of the details of this new MLS: joinresides.com. From the Who We Are section:
At REsides, we believe that in order for brokers to compete in this new technologically-driven, dynamic market, they need to take control of their future.

We are the first and only MLS to launch a revolutionary new model that provides meaningful, financial benefits allowing you to become an equitable shareholder in an MLS.
Because it's a bit hard to understand what is meant by "meaningful financial benefits allowing you to become an equitable shareholder in an MLS" let me spell it out. (Please note: I am going by my work with Colette and REsides and some of the details might have changed.)
Most of the MLSs in North America are owned by REALTOR Associations, which are nonprofit organizations. And whether the MLS itself is a nonprofit or a for-profit, most of them operate as if they are nonprofits. There is language in the bylaws of most MLSs that literally says the MLS will not try to make a profit. Should there be a profit, that goes into reserves.
A few MLSs are broker-owned. Prominent examples are Northwest MLS in Seattle (operating throughout most of the state of Washington), First MLS in Atlanta, and MLS PIN in Boston. Of them, the only one I've heard of that actually pays a dividend (of sorts) is FMLS. Everyone else operates in a bizarre non-profit-yet-kinda-for-profit hybrid.
The key issue is that ownership of an MLS carries a good deal of governance power (i.e., seats on the Board of Directors) but very little financial benefit (i.e., dividends, share appreciation, exit strategy, etc.).
What REsides did is change that. Shareholders in REsides are just like shareholders in any other for-profit corporation. If there is a profit, then the Board can direct that dividends be paid out. If there is a sale of the company, then the shareholders would receive that. The interests of the MLS and its shareholders are aligned. Both want to grow, both want to make more money, and both want to avoid unnecessary spending (because profits = dividends paid out to shareholders).
The governance model of REsides is unique and designed to deal with the intricacies of real estate and MLS governance. Shareholders ultimately control, but by using smart Council setups, REsides ensures that no one is left out of decision-making. Brokers and agents will have their voices heard, no matter how large or small they are, and no matter whether they are shareholders or not.
It is an extremely clever setup that takes the MLS into the 21st century.
Under the REsides model, it can merge with another MLS on a financial basis, rather than on a political basis. Those who own the MLS become shareholders with all of the financial and governance rights of the typical corporate shareholder. The value of the enterprise as a whole grows accordingly. Brokerages who contribute all of the listings and whose agents pay all of the fees can become shareholders who share in the wealth of the company, rather than just "Participants" who have to obey a lot of rules but have no power. Associations are not shut out; they also become shareholders, so they're able to benefit financially as well.
Contrast that with what happens with MLS consolidation today. There is no real M&A activity, because nobody actually benefits if one MLS merges with another, or acquires another. It isn't as if the Association that owns an MLS can get paid for it; and if it can, then as a nonprofit, it isn't as if the Association can do anything with that money other than park it in reserves or buy some other asset. Members of the Association get nothing in such a deal.
In fact, on the whole, consolidation is a losing proposition for most smaller MLSs. A big regional like FMLS comes in, takes over your operations, and you go from having all the control to having precious little. The value proposition usually offered is something like, "We can give you better tools for less money." Which is nice, but not nice enough for most MLSs and their owners.
Which is why despite decades of talking, despite brokers and agents and tech companies wanting consolidation, despite NAR advocating for MLS consolidation, we just don't see MLSs merge or consolidate on a regular basis. Instead, we get a lot of talk about data sharing, which does nothing to eliminate needing to belong to and pay for multiple MLSs for brokers and agents.
The MLS grew out of nonprofit REALTOR Associations in the 19th and early 20th centuries. That model has served the industry well when society and culture were dramatically different. It doesn't work any more in the 21st century. What REsides is does.
What REsides represents is a rethinking of the MLS as a bottom-up "Brokers who own, and Directors who obey" model rather than the top-down "Participants who obey, and Boards who command" model. It is a revolution. A quiet revolution, perhaps, but a revolution nonetheless.
And at the head of this revolutionary movement is one of the smartest people in the industry. Maybe it's her southern upbringing, but Colette somehow obfuscates her sharp intelligence, understanding of major trends, and insights into the industry behind oodles of charm and Lily Pulitzer dresses. Maybe it's the genteel southern accent from University of Georgia and her roots in Hilton Head Island, SC, that make the Yanks and big city folk overlook her (as they have southern leaders for years and years, and which smart southern leaders use to their advantage). But let me be the first to witness: I have worked with just about every big name MLS leader in the industry, and Colette is second to none of them as a strategist and as an operator.
As a Director of CMLS this year and next year, she is now well-positioned to help modernize the MLS industry that has been stuck in Mad Men-era structures and models, and REsides may be the perfect vehicle for real consolidation in the industry. I can't wait to see how she does, and for that reason, she is one of my seven most interesting people in real estate in 2022.
Official Bio:
Colette Stevenson is an entrepreneur, visionary and thought leader in real estate. She is charting a new (and different) path forward for MLSs and brokers to thrive in today's new technologically-driven real estate landscape.
Raised on beautiful Hilton Head Island, SC, Colette grew up in a family of real estate professionals and home builders. She recalls great memories spending time with her dad on homebuilding sites and early on, developed a deep connection to the real estate industry.
Colette joined the MLS of Hilton Head Island, Inc. in 2014 and in 2017, she was promoted to CEO. She has pursued a new vision and strategy to the real estate industry through shaping the 'MLS without Boundaries.'
She is a proud Director for CMLS (Council of Multiple Listing Services) and a member of the inaugural class of the CMLX3 program, the highest level of achievement for the Multiple Listing Service industry. She served as President of Multiple HOA boards, and sits on the Real Estate Standards Organization committees to contribute to the better distribution of data. Being a leader for this industry is a passion that propels her towards the formulation of the MLS of the future!
Colette attended the University of Georgia where she earned her Bachelor of Arts degrees in journalism and communications. She furthered her studies in Language and Art History at the Institute for American Universities in Aix-en-Provence, France. Upon graduation, she spent many years in various sales and marketing leadership roles with Wheelabrator Corporation and Globe Ticket and Label Company. She spent a decade as a vice president for a building and development company in the South Carolina Lowcountry.
In her personal time, Colette enjoys her faith, German cars, traveling, country, blues and Motown music, Hilton Head sunsets, and quiet time at home with her husband and tabby cat.
3. Sharran Srivatsaa, REAL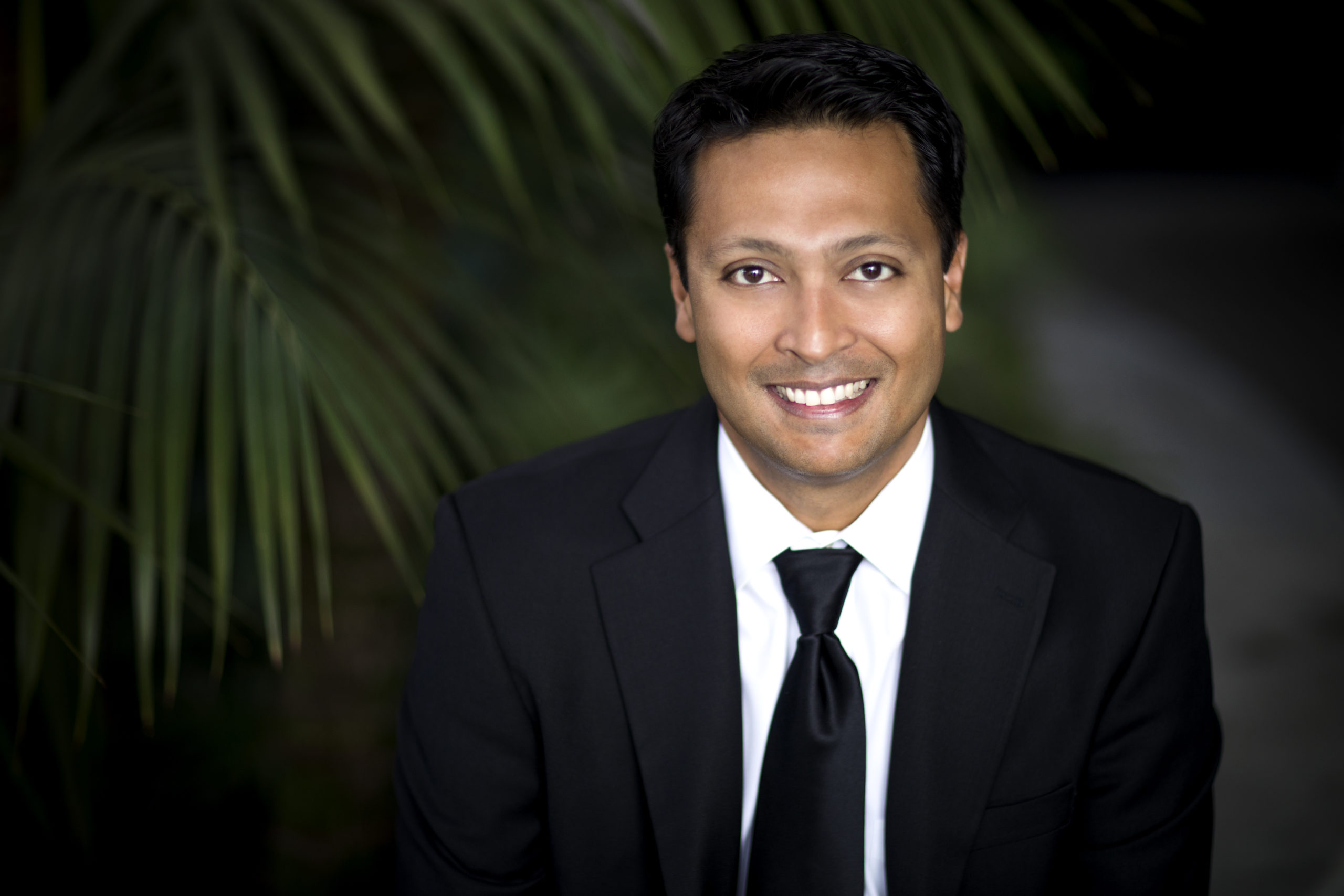 Sharran Srivatsaa is a longtime friend and mentor of mine so he's always been interesting. And he did appear in the 2019 edition of this list. Most of what I wrote there remains valid today as well so go read that for a refresher.
As a reminder, this video illustrates part of what makes Sharran such an amazing person:
Back in 2019, here's what I wrote about Sharran:
He is one of the most inspirational people I have ever met, but one who is 100% grounded in business realities. You're not going to get a lot of bullshit or generalities with Sharran; you get practical, do this today and be successful, do that tomorrow and make more money, type of advice from him.

I think he might be the best salesperson I've ever met, and I work in an industry filled to the brim with some of the best salespeople in the world selling multi-million dollar mansions and dreams every single day. I'm reasonably convinced that he could sell ice to eskimos, if he tried.

I honestly, genuinely believe that if you own a real estate company that is in trouble, and you want to turn it around, Sharran Srivatsaa should be your first phone call. Well, maybe your second call after you call me? Because I'll likely tell you to call Sharran, depending on what it is you want to do….
Now, I had a few companies in mind when I talked about "a real estate company that is in trouble" but I know for a fact that I did not have Real Brokerage (NASDAQ: REAX) in mind. In fact, I don't know that Real is in trouble at all, judging by their latest quarterly earnings performance:
Revenue increased 188% year-over-year to $111.6 million.
Gross profit grew 158% year-over-year to $8.6 million.
Net operating loss of $4.3 million, compared to a loss of $1.0 million in Q3 2021.
Operating expense as percentage of revenue of 11.5%, compared to 11.2% in Q3 2021.
Net loss attributable to owners of the Company of $5.2 million, compared to a $1.1 million loss in Q3 2021.
Loss per share of $0.03, compared to a loss per share of $0.01 in the same period in 2021.
Adjusted EBITDA loss of $1.9 million, compared to a loss of $0.7 million in Q3 2021.
As of September 30, 2022, the Company held $21.9 million in cash and an additional $9.8 million held in investment securities available for sale at fair value.
Surpassed 6,700 agents at the end of Q3 2022, a 126% year-over-year increase. Subsequent to the end of the quarter, Real surpassed the 7,000 agent milestone in October.
The number of transactions executed over the platform grew 197% year-over-year to 11,233 in Q3 2022.
The value of completed real estate transactions grew 193% year-over-year to $4.2 billion.
For agents that closed a deal during Q3, commission revenue per agent was slightly over $35,000. These agents on average closed 3.6 transactions during the quarter.
Operating expenses per transaction, excluding revenue share, declined 43% year-over-year to $802 from $1,419 in Q3 2021.
Sure, profits were down, but Q3 was a bloodbath for everyone connected to residential real estate in US and Canada; Real is heavily reliant on Canada for its business. Plus, the Real business model (85/15 split to a cap of $12,000 for the year) meant that by Q3, a lot of the productive agents had already capped, hurting margins. From the earnings transcript:
So gross margin was impacted by two main things. One was the fact that more agents who capped contributed to the revenue in the quarter. So we did not collect the 15% split. We just collected a transaction fee.
I have to be honest and say that I really haven't paid much attention to Real, though Sunny and a few of my agent friends have joined it. Now that I look at it a bit more, Real seems like if Compass and eXp had a baby: a proprietary technology platform married to a low-cost business model. Judging by the performance to date, seems to me that Real is on to something.
Here's the thing. Tamir Poleg, Real's CEO, did one of the smartest things a CEO could do by managing to lure Sharran out of semi-retirement. Now, on Notorious, I rarely even mention executive appointments, because they happen all the time and while the individuals are all smart and capable and experienced, it isn't clear to me that they are game changers. Sharran is. Anyone who has ever met the man recognizes that. As a longtime friend, I happen to know that he's been offered other jobs in the past, but he rather liked his life out of day to day management. The fact that he chose to take the role of President at Real makes Real a real player overnight, at least in my eyes.
It's been a minute since Sharran was directly involved in operating and growing a brokerage. The last time he did so, it was at Teles Properties, which he grew to a multibillion dollar brokerage and sold to Douglas Elliman. This time, I suspect he'd be even more effective given some of the advantages (technology stack, public stock, etc.) that Real brings to the game.
A blend of Compass and eXp, with Sharran Srivatsaa as President? Yeah, I'm expecting great things out of Real in 2023 and beyond, and that's really interesting.
Official Bio:
Sharran Srivatsaa is the President of Real (TSX: REAX) (NASDAQ: REAX), the fastest-growing, publicly-traded, real estate brokerage in the world.
He is also a 4x Inc. 500 Entrepreneur with 5 exits in the last 19 years.
Sharran grew Teles Properties by 10x in 5 years to $3.4 Billion in sales and eventually sold the business to Douglas Elliman. Sharran is also an accomplished "deal guy" and private equity investor. He is the Chairman of private equity firm Highland Prime which focuses on investing in service-businesses and also the Chairman of ARC Multifamily Group which focuses on value-add multifamily investment projects.
Sharran is a former Goldman Sachs and Credit Suisse banker and a sought after keynote speaker. He hosts the top-rated podcast "Business School" and is the creator of the wildly-popular 5am Club call for Entrepreneurs.
Sharran is a member of Young Presidents Organization (YPO) and as an active angel investor, he serves as co-founder, investor and advisors to various companies. Sharran received his bachelor's degree in Computer Science and MBA with Honors from Vanderbilt University and he lives with his family in Orange County, California.
4. Ishay Grinberg, Rental Beast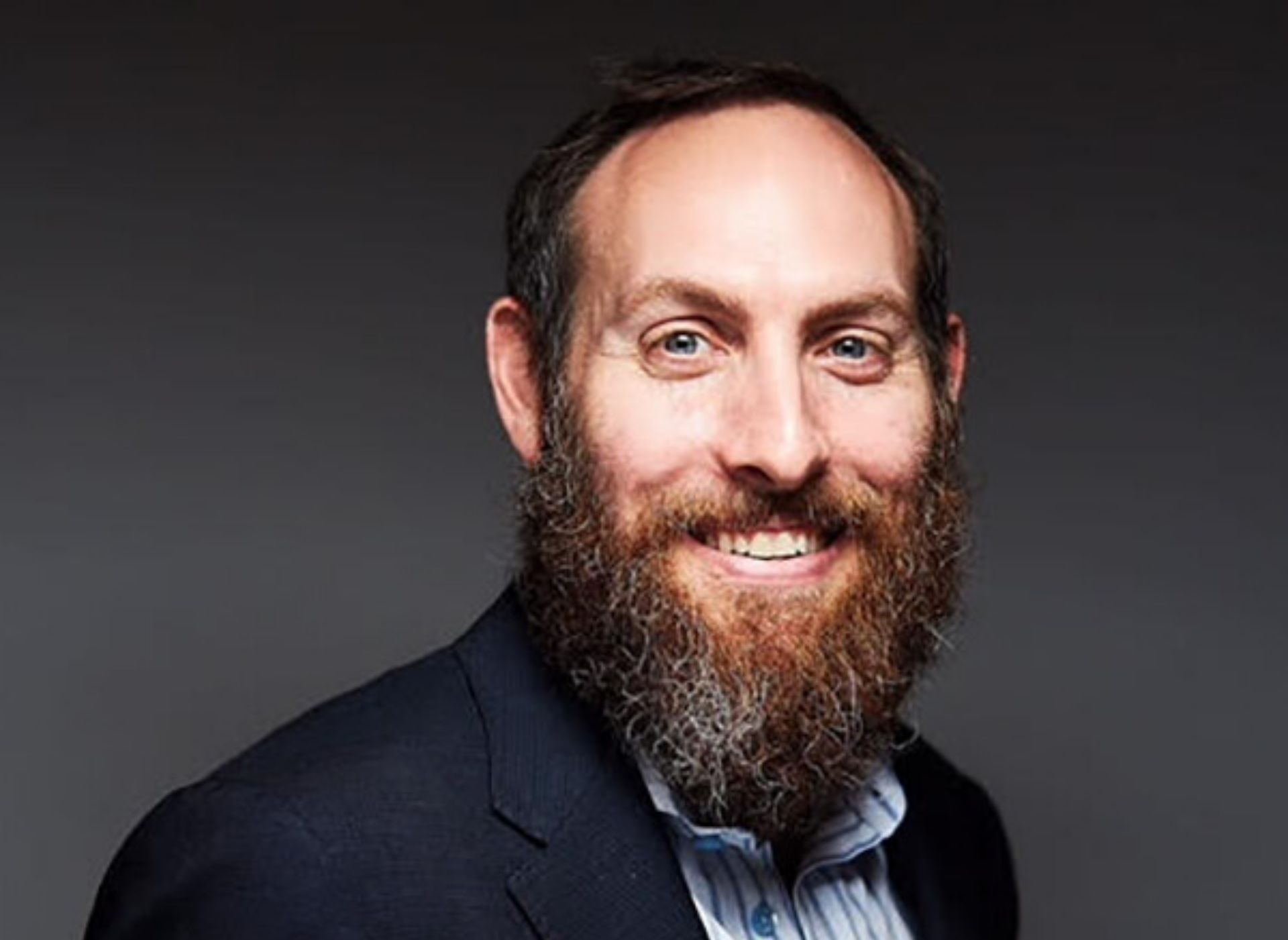 It should come as no surprise to anybody who has been reading this blog for more than a few months that I am extremely bearish on homeownership and have been for years. We have a real problem with housing affordability and working families and young people are getting completely locked out of buying a home.
After a year of the Jerome Powell economy, it is more evident than ever that "war on inflation" is synonymous with "war on homeownership." After all, few sectors of the economy, and certainly no sector that touches consumers, is as rate-sensitive as housing is. So the fight against inflation has had the predictable effect of making housing even less affordable for most buyers.
We can and should agonize over the death of the American Dream. I have urged NAR, YPN, local and state REALTOR Associations, brokers, agents, everyone who gives a damn or should that the industry needs to find an answer. I know good people have and are trying.
But… life must go on in the meantime.
If the American Dream is replaced by #RenterNation, then rentals, property management, and leasing are going to be increasingly more important. There are a few startups in the real estate space who are trying to bring real estate brokers and agents into the new reality of #RenterNation. RentSpree and Rental Beast are two of the top companies, and I find Michael Lucarelli, CEO of RentSpree, to be a very interesting fellow as well.
But I pick Ishay Grinberg, Founder and CEO of Rental Beast, because of the difference in focus. Right on the home page of the RentalBeast website we find this: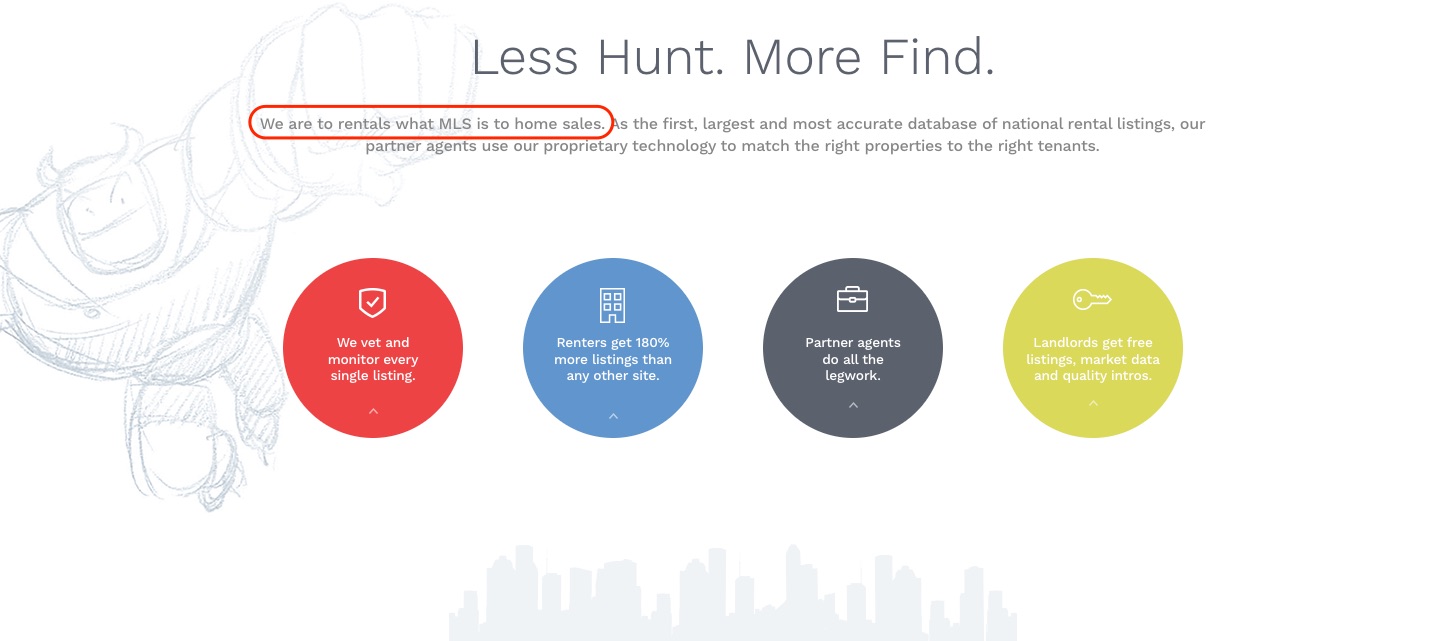 "We are to rentals what MLS is to home sales" is one way of putting it. Another way to put it would be that Ishay aims to create the first national rental MLS.
This is a space that the traditional MLS typically doesn't care about that much, and even if they did care, they have proven to be unsuccessful at building a rental listings database. Other startups, like RentSpree, take the positioning of being something more like an app or a tool for real estate agents to do rentals; Rental Beast takes the position of wanting to be the central source of truth about rentals:
Sourced directly from property owners and managers, our database of more than 8 million verified rental properties is the first, largest, and most accurate source of truth for the rental marketplace. By integrating with Rental Beast, we facilitate best practice listing ingestion and maintenance, while folding in our listings for subscribing members. Your MLS becomes the center of excellence for all real estate data without violating home sale policies, and you deliver more value to your members.
I find this approach more interesting from an intellectual and strategic point of view. Certainly, there's no downside to being a great tool for real estate agents to do rentals and leasing, but it doesn't have quite the vision of becoming the Rental MLS for the country as a whole, partnering with for-sale MLSs and real estate agents and brokers across the country.
As we become more and more of a #RenterNation society where young people are expected to own nothing and be happy, a source of truth about rentals, about price movements, about tenant behavior, about landlord trends, etc. etc. will become more and more valuable. Other companies will also have this data — it isn't as if Apartments.com from CoStar, Zillow Rentals, Redfin Rent, Appfolio, Buildium, Yardi Systems, and startups like RentSpree and others have gone anywhere. But I guess I feel like Rental Beast makes that data collection a focus in a way that seems different from the others, who appear more focused on the tools and leases and revenues.
All of the rental and property management tools and companies will become far more important, far more successful, and far more central to the whole question of "the housing market" in 2023 and beyond as fewer and fewer people can actually afford to buy a home. I think Rental Beast will be growing like crazy in the years ahead, along with other great companies trying to marry the rental side of real estate to the for-sale side of real estate. But that focus on data might prove to be a differentiator for Rental Beast. We'll see.
Finally, in recent years, real estate has become somewhat obsessed with diversity… possibly because it is so not diverse. I used to joke that the only industry whiter than real estate is NASCAR. Over the years, that has ceased to be the case and I see REALTORS of many colors, stripes, backgrounds, and affiliations across the industry. But in all my travels, I think Ishay might be the only prominent orthodox Jew I have ever met in real estate. As a leader of the Wellesley Weston Chabad, affiliated with the Chabad-Lubavitch organization, Ishay fully and proudly represents an aspect of American life that is rarely seen in NAR ranks, in TV real estate commercials, or in print ads.
I find that embrace of one's history and roots refreshing, laudable and interesting as well.
Official Bio:
Rental Beast Founder and CEO Ishay Grinberg began his career in real estate as an agent and managing broker. After over 20 years of success in the New York City and Boston markets, he made his first real estate investment in South Boston, where he later became a developer and a landlord. Ishay knows the challenges that renters, landlords, and agents face when trying to complete rental transactions. He founded Rental Beast to create a much-needed source of truth for the notoriously challenging rental market, helping agents and brokers get their share of $12 billion in annual leasing commissions.
Ishay grew up in Haifa, Israel, and served as a Combat Officer in the Israeli Defense Force. There, he learned the importance of good decision-making, the value of steady leadership, and the skills needed to devise and execute successful strategies. Ishay spent the last 10 years as President of the Wellesley Weston Chabad, supporting his local Jewish community. He is also a member of the RHA, NAA, CAA, PAA, Greater Boston Real Estate, and the Boston University Coalition.
He currently lives in Wellesley, Massachusetts, where he spends far too much time perfecting his golf game.  
5. Jake Dwyer, 1911 Syndicate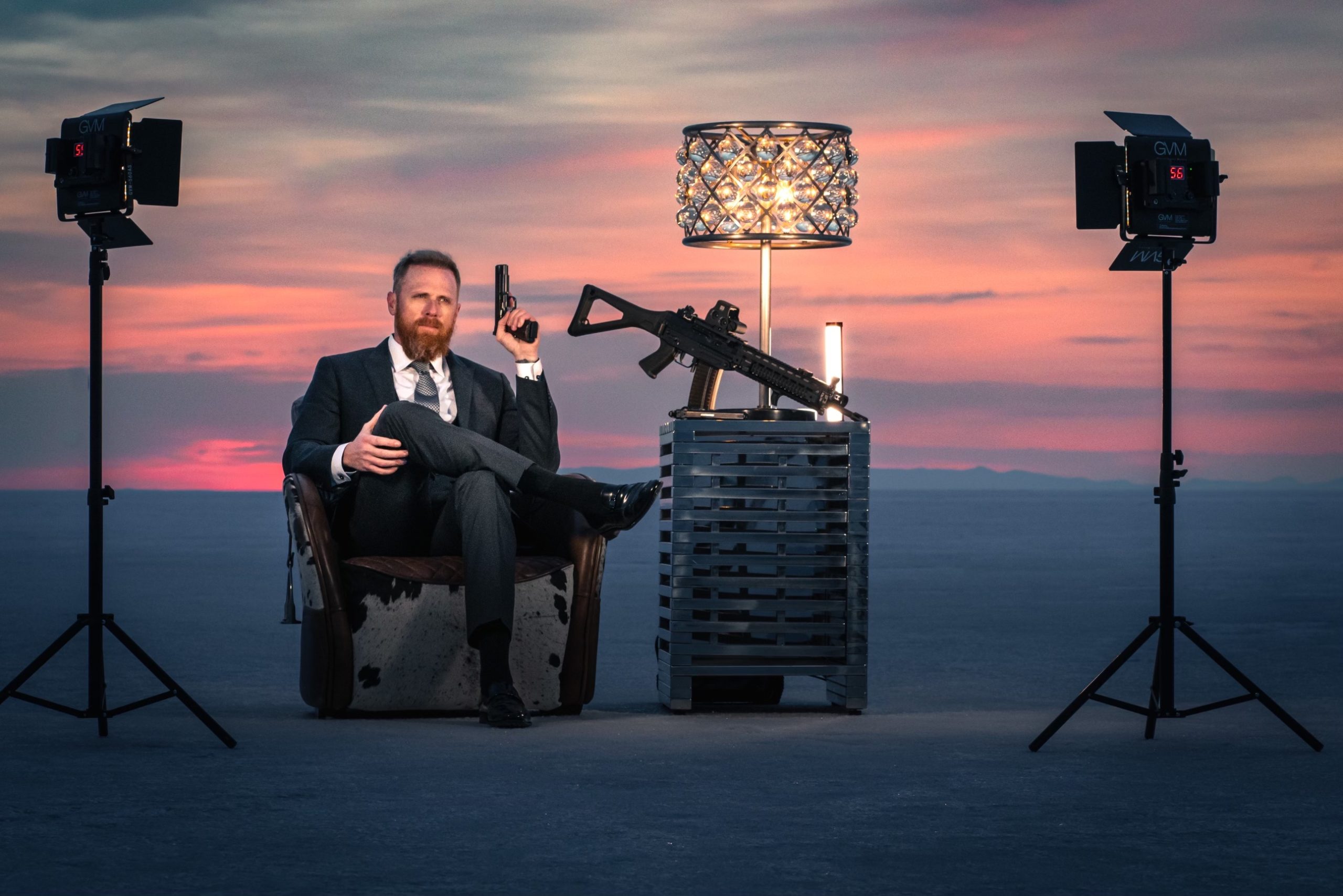 Last year, I made a prediction that an explicitly conservative real estate brand would rise up in 2022. That turned out to be wrong… kind of. As I wrote in my Grading Time post:
Yet, no major operator has taken up that opportunity. There is no national explicitly conservative, anti-woke brand in real estate.

On the other hand… what do you call this?

Just watch the first 20 seconds of that video.

I mean.. 1911 Syndicate is not a national explicitly conservative real estate brand. But Jake Dwyer is now actively recruiting agents to become part of some kind of a network whose tagline is "Real Estate for Shooters." Shooters are not necessarily conservative, but… in this environment, just owning a firearm makes you kind of conservative and anti-woke. It seems like a mere hop and a skip from what he's built and building over there to a real estate brand, no?
I interviewed the man behind 1911 Syndicate, Jake Dwyer, earlier this year:
And I thought it was one of the most fun times I've had on Notorious POD. Part of it, of course, is that I'm a shooter — I shoot IDPA and USPSA, badly but consistently. And Jake and Chris (his partner in 1911 Syndicate) review some high-end guns with really high production values. I admit to drooling over Atlas Artemis, the Nighthawk Custom Treasurer, and the Type A AR-15. Jake is the gun world equivalent of the HGTV real estate agent with the super luxury homes that few of the people watching could ever afford, but still want to watch to see just how nice they are.
Part of it is that I think what Jake is doing with niche marketing is absolutely amazing. (A small disclosure is that I've been advising Jake on how to grow his network and influence within real estate, and making a few introductions, but we don't have a business relationship. He's not a client, but a friend.) As my prediction says, I think the changing social environment means that going after this audience will be very effective for Jake and 1911 Syndicate.
Part of what makes Jake so interesting is his personality. It shines through on many of his videos. He's what you would call a no-bullshit straight shooter, whether it's about guns or about real estate. If he likes something, he says so; if he doesn't, then he says that too. I've seen him be pretty brutal about rather popular firearms, and take other YouTube channels to task for not disclosing their financial ties to manufacturers.
Of course, he tells it like he sees in in real estate as well. This is from his second real-estate focused channel, The Real Estate Paradox:
I think there's something really effective and compelling about his approach of no-filters, no-BS, no-excuses to real estate. So much of real estate marketing and real estate PR is bland, positive-spin-on-everything, and corporate blah blah blah. I think consumers are tired of it, and wary of it. Even if you were not a shooter, and just wanted help buying or selling your house, wouldn't you prefer the no-spin straight talk like Jake would give you?
I think so.
Add the niche marketing that 1911 Syndicate embraces, and there is the possibility that Jake Dwyer becomes a model for others in real state to follow. As I wrote in last year's predictions, there is something happening in branding and marketing given our divided nation:
At the same time, we are starting to see the rise of conservative brands in the wider economy.

Black Rifle Coffee Company, 5.11 Tactical, Grunt Style, Altar'd State, Sweet Salt and a few others come to mind. Their products have nothing to do with politics. They're marketing things like coffee and t-shirts and jeans to a right-leaning customer base. It just makes business sense in a hyperpoliticized world to differentiate your brand.

…

But… real estate brokerage? That's something else.

Now we're talking about an industry with near-zero differentiation at the brand level. If we're not talking about unique brands like Redfin or Homie, all of the differentiation is in the individual agent who might be great, or might be terrible. Brokerages and brands make all kinds of promises about support, technology, training or whatever to agents but I'm just not seeing any evidence that those things make a difference in the market. And the price is the same to the consumer whether he uses a pink-haired Progressive or a right-wing Alex Jones fan.

So when we're talking about undifferentiated services at the same price, then something weird like political affinity might make more of a difference. I'm betting that some entrepreneur somewhere will decide that political affinity might be important to at least some of the 74 million people who voted for Trump in 2020. I'm betting that some entrepreneur somewhere will take a chance on recruiting only those Christian, conservative, and libertarian REALTORS who find that their values don't align with the values of the brands they carry on their business cards.
Jake might not be the guy who starts such a brand. But others might see his success with 1911 Syndicate and its appeal to military, law enforcement, and civilian shooters and look to replicate it with other strong identity-creating niches. Or he might be the guy who becomes the Jeremy Boreing of conservative real estate. Who knows?
For these reasons, I think Jake Dwyer is one of the seven most interesting people in real estate today. That you have never heard of him makes it that much more interesting to me.
Official Bio:
Jake Dwyer started 1911 Syndicate in 2019 with the vague notion of building a real estate business that primarily serviced the military, law enforcement, and firearms communities. At the same time he began a YouTube channel designed to create a niche audience inside of those communities. The 1911 Syndicate channel nearly doubled in subscriber count from 2021, and is nearing 100K subscribers today.

Today the 1911 Syndicate is based in Utah but services clients all over the USA. They proudly have the "deadliest" real estate clients in the game. It is a highly niche business that blends the worlds of niche content creation with selling real estate.

Jake did have a life before Utah, but he prefers not to think about those years before ending up in God's country where freedom rings. It was a different chapter of life, and he prefers to focus on writing new ones.
6. Katie Johnson, NAR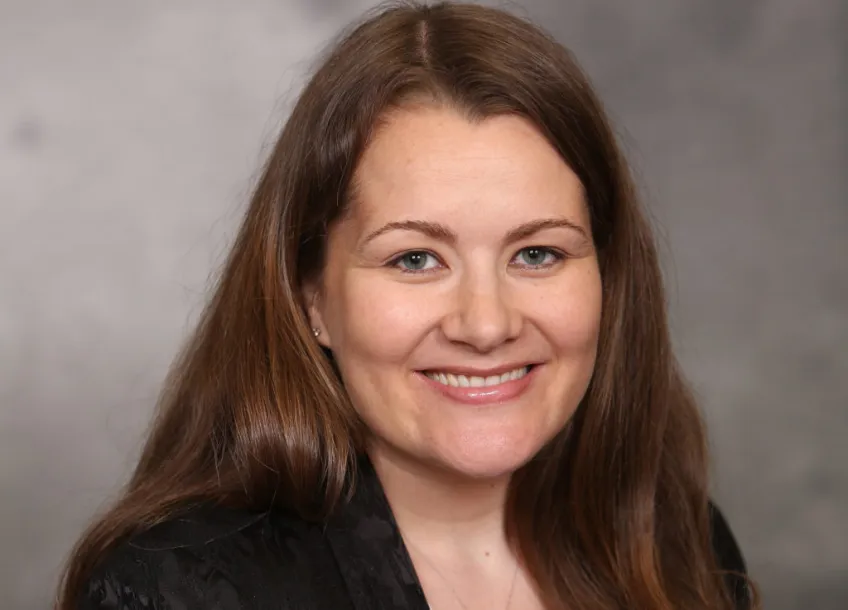 Katie Johnson is a repeat appearance, as I named her as one of the Seven Most Interesting People in 2019. Here's what I wrote back then:
Unless you have been living under a rock, you are well aware of the massive antitrust lawsuits that have been filed against NAR and four corporate defendants. Moehrl v. NAR was the first, but Sitzer v. NAR came soon after, and it is not at all clear that those are the last we will see.

If the plaintiffs prevail, the entire system of residential real estate that has been built over a hundred years will crumble. No more cooperating compensation destroys the MLS as we know it, and might make half of the $70 billion or so in commissions disappear.

There are no higher stakes in a lawsuit.

And Katie Johnson, as the General Counsel of NAR, is the person charged with defending the industry from such an outcome.

One can scarcely imagine the weight on her shoulders. No matter how many outside law firms are hired, no matter how many top antitrust defense attorneys are brought in, it is ultimately Katie's decision as the chief attorney for NAR as to how the industry will respond. Add in the general counsels and outside counsel for four of the largest companies in real estate — Realogy, HomeServices of America, Keller Williams and RE/MAX — and her talent in coordinating and organizing a coherent response will be tested.
Here we are three years later, and things have not changed. If anything, things have gotten even more intense. So Katie has to make a re-appearance because… well… dayum!
Sitzer v. NAR (now Burnett v. NAR) has been certified as a class action and goes to trial sometime next year. (It was supposed to go to trial in February, but has now been delayed due to Court of Appeals hearings.) By then, it is entirely possible that Moehrl v. NAR, the far larger lawsuit, will also be certified and possibly merged with the Burnett case as federal courts typically don't want to try the same case twice. As of this writing, NAR and the other defendants have lost their summary judgment motion as well, so a trial is all but guaranteed unless either (a) a settlement is reached, or (b) the Court of Appeals does something shocking.
REX v. Zillow (NAR is a co-defendant in the case) over the no-commingling rule from NAR and various MLSs has a trial date for June 5, 2023. That has serious implications for the industry as a whole.
PLS v. NAR, the case about NAR's Clear Cooperation Policy, was revived by the 9th Circuit Court of Appeals in April of this year which was actually shocking. That the DOJ intervened in that case is not lost on anyone watching. Although NAR has appealed the 9th Circuit's decision to the Supreme Court, it is not at all guaranteed that the Supreme Court would grant certiorari in that case.
After the unprecedented and shocking DOJ withdrawal from its settlement agreement in 2021, NAR sued the United States, the DOJ, and the Acting Assistant Attorney General, Antitrust Division. As far as I know, that case is still ongoing. And as far as anyone knows, the DOJ is continuing to investigate NAR after it withdrew the settlement and voluntarily dismissed the complaint. So at any time, we might see a new lawsuit filed by the DOJ.
And it isn't as if the FTC is not looking at all things real estate. We know the FTC smacked down Opendoor this year, and we don't quite know what else they might be looking at.
That's a full plate and then some. As General Counsel, Katie has to coordinate and manage dozens if not hundreds of lawyers across all these cases. But in addition, she is a senior leader within NAR with all of those responsibilities.
NAR insiders have long talked about her as the heir apparent to Bob Goldberg when he retires, which would make her the first female CEO of NAR in its 100-plus year history. But first, she has to win at least a couple of those cases for there to be a NAR for her to take over. I can't imagine anyone with a more stressful job today with higher stakes.
So yes, it's a repeat appearance, but what can I say? I find her to be one of the most interesting (and important) people in real estate.
Official Bio:
Katie Johnson is the General Counsel and Chief Member Experience Officer, National Association of REALTORS®, the nation's largest trade association representing more than 1.3 million members involved in all aspects of the real estate industry.
Katie joined NAR in 2007 and was appointed as General Counsel in 2014. As General Counsel, she is responsible for assuring that the programs, policies, and activities of NAR are in compliance with the law. She also is responsible for defending the association against legal challenges and initiating litigation to protect and preserve association assets and policies. As NAR's Chief Member Experience Officer, she leads initiatives to enhance member engagement and satisfaction through delivery of trusted knowledge, resources and experiences that elevate member success and professionalism.
Katie has earned a juris doctorate and a master's degree for Information Technology and Privacy Law. She lives in Chicago with her husband and three children.
7. Lacey Conway, Latter & Blum, The Realty Alliance, BPP, and GSMLS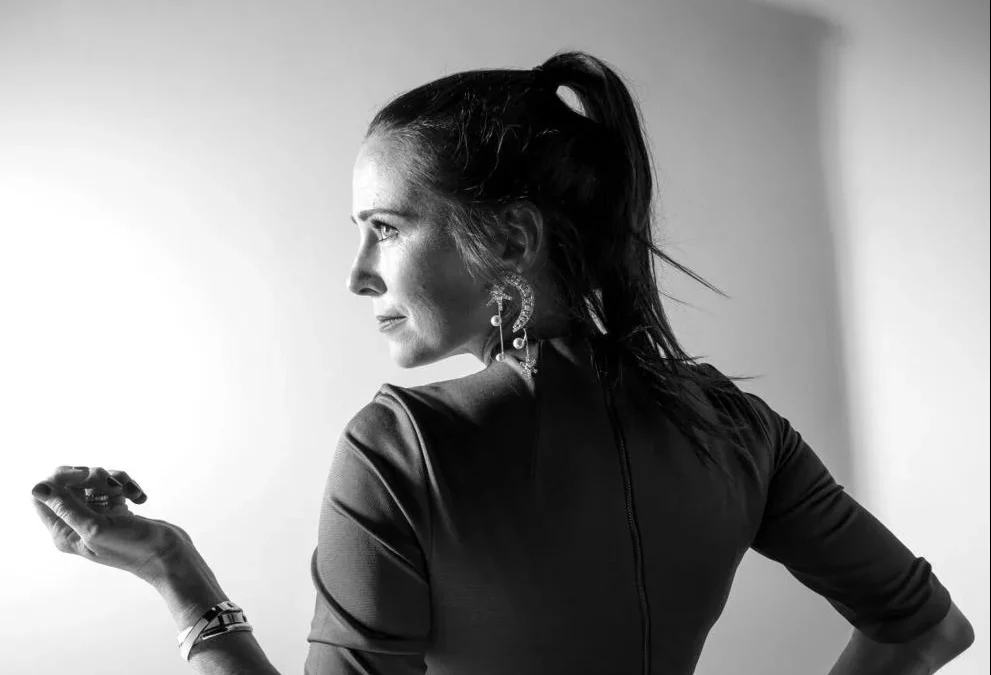 Lacey Merrick Conway is a second generation REALTOR, the daughter of a real estate legend in Louisiana Bob Merrick, who is building her own legend as one of the top leaders in the brokerage industry. She became President & CEO of Latter & Blum, one of the largest and oldest brokerages in the country and dominant in Louisiana, in 2020 and steered the company through the insanity that was COVID.
She is also one of the most influential leaders of the brokerage industry today. She is the Chair of The Realty Alliance, a group of the largest independent brokerages in the country with a huge voice on the national stage. She also sits on the Board of Managers of the Broker Public Portal and has seen first hand the goings on between the BPP, Homesnap, the MLSs, and CoStar.
What's more, a couple of years ago, Lacey was instrumental in creating Greater Southern MLS, a new broker-owned MLS that was/is trying to break the monopoly of the REALTOR-owned MLSs throughout the region. From the About Us page:
An ever-growing group of brokerages of all sizes, brands and geographies have a vision to create a statewide MLS which provides brokers with a more efficient and cost effective way to run their businesses. GSMLS' goal is to deliver statewide, nationwide listing exposure and lead generation, FREE data access and 1 consistent set of MLS rules and regs, coupled with a robust suite of valuable technologies including two MLS systems and 13 other offerings.

The group operates with the underlying principle that EVERY brokerage matters equally so their ability for ownership, and representation needs to be represented equally. GSMLS is also committed to continue to support the REALTOR® Associations by providing each of them the ability to retail GSMLS services to help subsidize Association operations and help support advocacy, professionalism and on-going REALTOR® education. The group is also committed to selling MLS services to REALTORS®.
She is still on its Board of Managers, and her firm, Latter & Blum, is one of the key sponsors of GSMLS. As a result, Lacey understands the challenges and issues facing the MLS better than most of the brokerage leaders in the industry.
Combine all three, not to mention the constant that is her leadership of a large independent brokerage, and I think it makes Lacey Conway one of a handful of leaders who know what is at stake in the behind-the-scenes moves being made by whales and maybe what to do about it.
After the breakup with CoStar, the BPP says it is moving forward with "shaping a new model for MLSs serving brokers." That model involves creating a pseudo-open source technology platform. I wrote about that here and asked a bunch of questions, such as:
So this national dataset is limited to MLSs. Brokers are specifically prohibited from using the national dataset.

Which means that a large national or regional brokerage who belongs to say 30-40 MLSs must still process 30-40 IDX feeds with 30-40 local rulesets… while those 30-40 local MLSs have access to a single national dataset with (one assumes) a single national ruleset? Why would large brokerages want this exactly?
Add questions like why a brokerage or an MLS would contribute technology to a "technology reciprocity" scheme when it is unlikely that they'll get out of it anything of value, and whether brokerages really remain in charge of the Broker Public Portal or if it is the MLS that is driving the bus, and I think it's not crazy to think that what the BPP needs more than ever is someone like Lacey.
What makes Lacey so interesting is that she is one of a very few brokerage leaders with a national presence who has been in the trenches with the MLS, having created Greater Southern from the ground up. She knows about the problems, the industry ins and outs, and obviously understands what large brokerages like hers want and need. As someone who started her own broker-owned MLS to try to solve problems, I think Lacey is not a blind MLS loyalist willing to sacrifice everything for Big Daddy NAR and its REALTOR MLS progeny. And as a leader of the BPP, she had and has a front row seat at the big national fight for dominance. As the Chair of The Realty Alliance, her voice carries significant weight to it.
As CoStar maneuvers in the months ahead, Zillow responds, and everybody else tries to figure out what to do, where, when and how, it may be leaders like Lacey — rather than the traditional leaders of the traditional MLSs — who emerge as the key to victory.
Plus, as the photo above (taken from Adore magazine, published in New Orleans) suggests, Lacey Conway is not just a leader in real estate; she is a local celebrity in New Orleans. I mean, how many broker-owners have had fashion/editorial photo shoots done of them and a non-industry magazine profile? Yeah, she's one of the seven most interesting people in real estate in 2022.
Official Bio:
A New Orleans native, Lacey Merrick Conway is the President and Chief Executive Officer of Latter & Blum. Founded in 1916, Latter & Blum is a family-owned and operated real estate company with over 3,700 real estate agents and 36 offices spanning across Louisiana, Southern Mississippi and Texas.
For decades, Latter & Blum has built a trusted family-centric brand that has contributed to its long-lasting success. In January of 2020, Conway was appointed as CEO of Latter & Blum, succeeding her father Bob Merrick, who had served in this position since 1986. Before being appointed as CEO, Conway served as the Executive Vice President of Latter & Blum and had been with the company for over 15 years active in residential real estate sales and broker management.
As the CEO of the leading real estate company in the Gulf South, ranked the 20th in the country, Conway oversees all company operations, strategic planning and general management of the firm. Conway's expertise and knowledge will continue to build upon Latter & Blum's prevailing history of excellence in the future of real estate today, tomorrow and for generations to come.
Conway holds a Master of Business Administration degree from the University of New Orleans, a Bachelor of Science degree from Boston University and a Certified Commercial Investment Member designation. In her spare time, Conway is an avid equestrian and enjoys spending her time with her husband and two children. Active in the community, Conway also serves on the Board of Directors and Executive Committee of Latter & Blum, The Realty Alliance, United Way Southeast Louisiana, and Greater New Orleans, Inc.
A Parting Word
2022 might go down as the last year before the actual crisis, not just in housing but in the overall global economy. I think it's pretty safe to say 2022 will not be remembered fondly… except maybe in 4-5 years time when we'll look back on it (as we look back on 2019 today) and say something like, "Remember when?"
But these seven people stand out to me as the most interesting of the many players in the real estate industry for a variety of reasons. I think it's worth watching all of them in 2023 and beyond. I will be watching them all, but as in past years, there is one person who I will watch far more carefully, and far more often, and far more up-close-and-personal than any of these seven: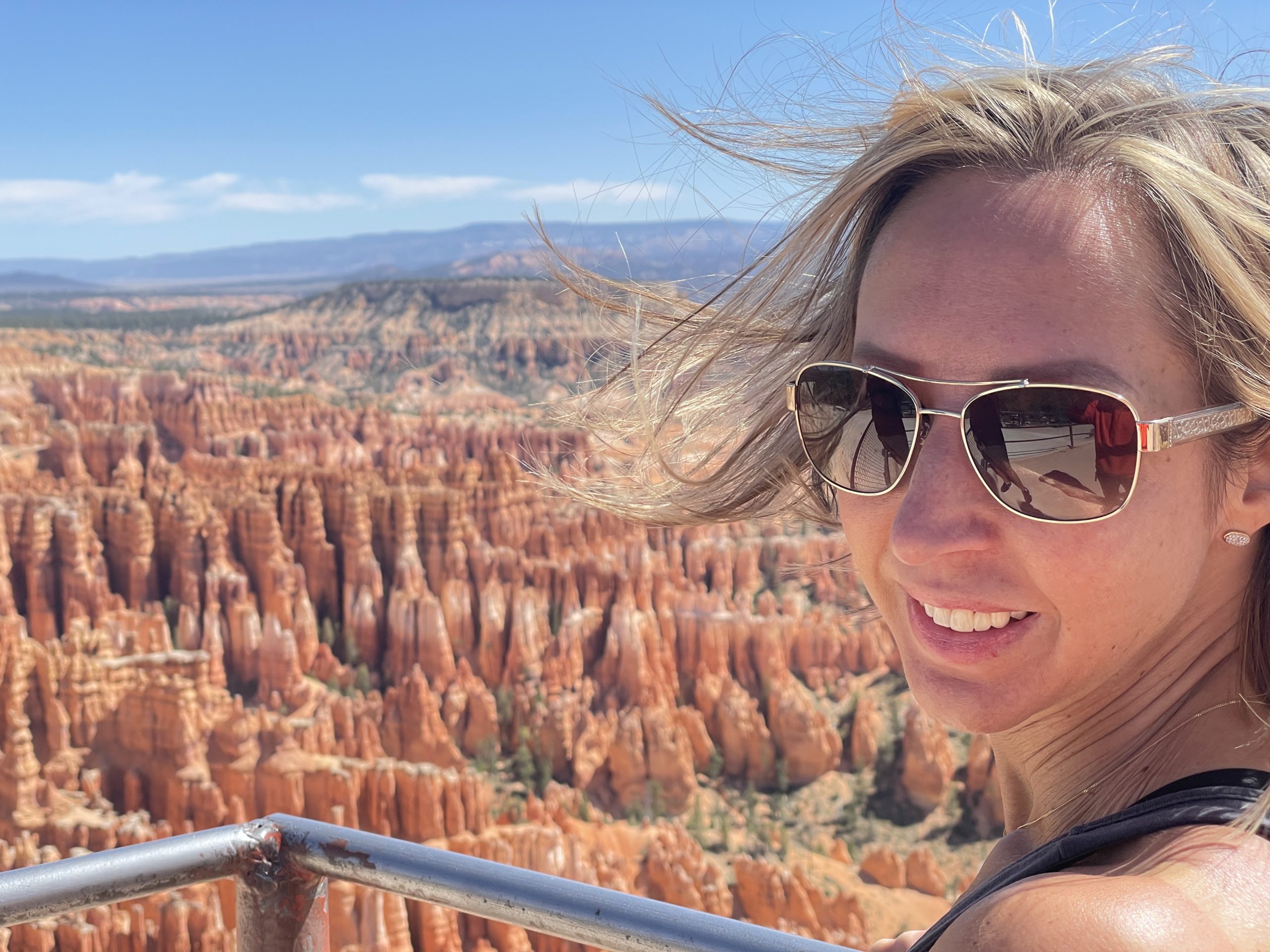 Many thanks all of you for your time and attention this year, and a Happy New Year to you and your families!
-rsh