In part 1, I tried my level best to keep my opinions restricted to what RPR actually is, based on the demo.  And what RPR is is a fantastic piece of web engineering.  In this part, I get more into the opinionating and what Reggie Nicolay might term, "fearmongering". 🙂
Let us examine the possible impact of RPR on brokers and agents, based on what we know thus far.
Caveat Lector: What We Know That We Don't Know
One thing I learned at REBarCamp NYC that just happened last week, from Reggie himself, was that the Terms of Use for RPR have not yet been set.  And while the RPR has announced API's, the terms of use on those have not been set or published.  We also don't know what those API's will actually do in terms of data provisioning over the API's to third party tools or websites.
Therefore, one of the biggest pieces to the puzzle — the legal rights and responsibilities of RPR's users — is as yet unknown, except in glimpses.  We also don't know how flexible the RPR system will ultimately be.  It may be incredibly flexible, or it may be a closed system.
We don't know yet whether brokerages (or even agents) can participate directly in RPR, or if they have to wait for their MLS to first sign up with RPR in order to utilize the full range of functionality.
For that matter, since all we've really seen is a video demo and some screenshots, we don't really know at the end of the day what the finished product will actually look like and how it will work.
Enough caveats?  Okay, let's get into this…
Impact on Both Brokers and Agents: The Musket Age
As I suggested at the conclusion of Part 1, RPR levels the playing field in a significant way, in much the same way that gunpowder leveled the battlefield between armored cavalry ("knights") and peasant infantry.
The obvious impact is that the smaller, less established players gain an edge, while the larger, more established players lose competitive advantage.  This is true for both brokers and for agents.
Large brokerages, who may have invested millions of dollars over the years into a proprietary toolset that provides their agents with data, tools, attractive reports, and analytic tools will find that the little mom-n-pop down the street can now compete pretty effectively with them on the technology front.  RPR is a boon to the masses, and a curse to the classes.
Similarly, pre-RPR, some agents may invest a lot of time and money gathering data, doing analytics, and presenting them in a clear, attractive manner to their prospects and clients to differentiate themselves from other agents.  The raison d'etre of the gorgeous and powerful Reports module in RPR is to make even the newest and least experienced agent "seem professional" with the push of a button.  Reasonable people may disagree on just how much RPR's reports will help the agent who doesn't know what he's doing, but I don't really think it can be debated that there will be a leveling effect.
For both brokerages and agents, if your competitive advantage is based on data, analytics, and reports… well, then post-RPR, you're going to have to do something to maintain that advantage to the degree you have it today.  Brokerages may need to invest in newer, better tools; agents may need to invest more time in understanding what all the pretty charts and graphs actually mean.
The key is differentiation and expert usage.  Even after the introduction of firearms, some people were better shots than others; some armies knew how to use firearms effectively, while others did not.  So the introduction of RPR isn't the end of competition; it is the shifting of competition.
Impact on Brokers
Some of the corollary impact on brokerages — particularly large brokerages — is that once RPR's leveling effect takes place, there is likely to be further brand erosion and pricing pressure.
As it is, real estate brokerage brands are at a nadir of power and meaning.  Most consumers have no idea what one brand stands for over another, and most don't care.  But professionals at least did (still do) care somewhat about brokerage brand.  Quite a bit of that brand, however, in this day and age is tied up with the proprietary technology systems of the brokerage or brand.
There is a reason why brokerages and franchise brands spend millions of dollars every year building productivity tools, technology tools, and data reports for its agents.  Part of it is that these things make the agent more productive, but the other part is that having these proprietary systems helps brands recruit.
While RPR doesn't eliminate all of these systems, it certainly brings a leveling effect into it.  Now, anything within RPR's realm (data analytics, research on properties, research on an area, and creating reports) that is today in the province of brokerages is something that their mom-n-pop competitor down the road can also provide.  As this article on Inman (link may require subscription) points out, agents want "1) fiscal responsibility, 2) education and information, 3) brand differentiation, 4) technology, 5) marketing tools, and 6) a Customer Relationship Management (CRM) system."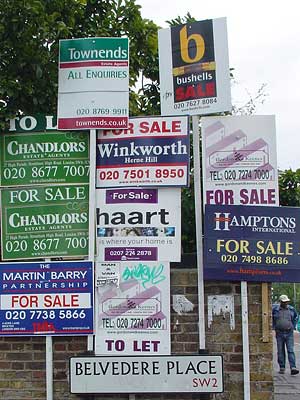 It's awfully difficult to have brand differentiation when #4, 5, and possibly even 6 are more or less the same across the board.  "Our sign is blue, while their sign is red" isn't significant brand differentiation, even to the newbiest of newbie agents.
Which then means that competition for agents will shift to something else: education, training, brand recognition, a manager who's a nice guy, and of course, money.
Today, some brokerages might justify a higher split, or charging a significant "technology fee" to provide productivity technology.  Tomorrow, unless the broker offers tools and technology over and above what any REALTOR can get from RPR, that higher cost is going to be more difficult to justify.
The smaller guys, the independent shops, they can go big game hunting post-RPR, simply by offering far higher splits much easier than they can today: "Look, what can that big broker and his 70/30 split offer you that I can't?  We all have RPR, right?"
Impact on Agents
The leveling effect, of course, is not limited to brokerages.  Agents will also be affected, in both good and bad ways.
The newer, less experienced, less capable agent is boosted up, while the more senior, more experienced, more capable agent is brought down.  This may not impact that many people, at the end of the day.  The more experienced agents have wider networks, are better known, and may be better able to interpret all of the data coming off of RPR than the newbie.
The real impact, I believe, is that post-RPR, the nature of the real estate agent's work shifts decidedly away from "knowledge worker professional" to "customer service representative".  Some skills will become far more important than others.
Today, I believe the realtor sits right in between the pure knowledge worker (like a research scientist) and a pure customer service rep (like a salesman at Nordstrom's).  She has to know the market, be able to interpret/present data, do asset pricing, do research, etc. while doing client hand-holding, staying in touch, and keeping the clients happy throughout a difficult process.  Those agents who are using data tools heavily gain a competitive advantage over those who don't because they can appear like knowledgeable experts while others will have a harder time of doing so.
Post-RPR, that gap is narrowed.  The whole reason why the Reports exist is to make it easier for agents to look like an expert, even if they are not.  Pricing opinions can be backed up with official-looking RVM estimates, that takes the realtor's own views and opinions into account.  Unless you are a moron who has trouble tying your own shoes, chances are that you can look and sound quite convincingly like a market expert given tools of that quality.
Which, then, puts greater emphasis on the customer service side of the equation, as well as on the skills that an expert systems technology (like the RVM) could not duplicate — for example, negotiation skills.
What to Do About All This?
It isn't clear right now that there is anything anyone can do about all this just yet.  RPR has been all the talk, and the demo is seriously impressive.  But it isn't live just yet.  The actual production software may have more features, or fewer features; it might actually suck in practice.  Who knows?  I still think RPR in its current incarnation is DOA (as will be made clear in future parts), but one never knows what could happen.
Having said that, if you're a brokerage, you need to be thinking about both scenarios post-RPR.  Because even if RPR, LLC goes down in flames, the energy and the possibilities that the concept and business model of RPR have unleashed are here to stay.
How do you differentiate yourself on technology?  How important is that in your recruiting, and in your compensation structure?  If you're in a cooperating MLS market, what do you need to do to have competitive advantage in a level playing field?  If you're not in a cooperating MLS market, your REALTOR agents will still have access to a pretty sweet set of data and mapping tools — is that a factor in your competitiveness?  You might even want to be thinking about what sorts of alternative business models the existence of RPR (or something like it) in your market will allow you to have.
At a minimum, your senior staff should be debating these things and putting together a plan for whatever comes down the pike.
If you're an agent, you also need to be thinking about both the cooperating and non-cooperating scenarios.  You need to be looking at the materials you are providing to your clients to see how competitive they are to what the RPR will offer for free not just to you but to every single REALTOR competitor in your market.  You need to be thinking where you will shift your competitive efforts, if data and technology tools aren't going to yield the marginal returns as they once did.
The one thing I know you cannot do is to pretend this doesn't exist.  You cannot bury your head in the sand and ignore the fact that the world is changing around you.
Your thoughts and comments and criticisms are, as always, welcome.
-rsh