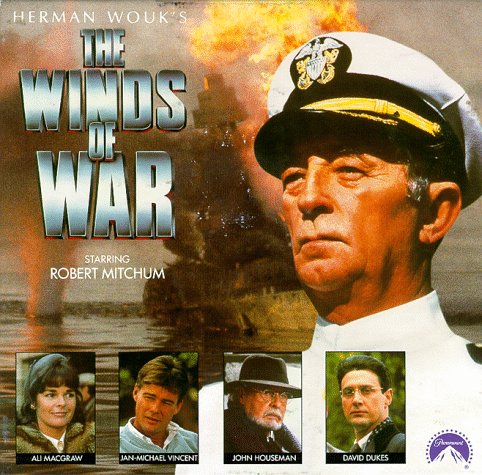 By now, if you pay attention to this sort of thing, you've seen Zillow's Q3/2015 earnings report and maybe even listened to the earnings call. And on the financial side of things, ZG appears to have kicked ass once again:
Revenue of $176.8 million, up 13% year over year on a pro forma basis.
Adjusted EBITDA of $29.5 million, up 51% year over year on a pro forma basis, significantly ahead of expectations.
GAAP net loss of $26.0 million compared to GAAP net loss of $16.0 million during the same period last year.
Seasonal peak of nearly 150 million unique users in July to Zillow Group consumer brands Zillow, Trulia, StreetEasy and HotPads; average monthly unique users during third quarter of more than 142 million.
Trulia integration completed during third quarter, one quarter ahead of forecast, with unification of Zillow and Trulia advertising platforms.
Spencer Rascoff, ZG's CEO, mentioned during the earnings call that ZG has 60% of all unique users, and 70% of mobile-only users looking at real estate. That's… well… we're creeping towards Google-level dominance here.
But as usual, it appears that no one has picked up on what may be the most significant thing to emerge out of the Q3 call. It's actually not new, as I've discussed it before. What is new is the extent to which ZG has reaffirmed its strategy and its commitment. Back in Q2, and back in August when I wrote about the development, it felt as thought Zillow was dipping its toes into the water, trying something out, and using the Trulia integration as the platform for doing that.
Now, after this, it is clear that ZG's committed to this strategy. (More on that strategy below.)
But here at Notorious, we take the next step. What ZG's strategy sets up is an inevitable conflict with NAR and organized real estate as we know it. One of two things will have to happen going forward. Either the Association of REALTORS must change who it has been over the past few decades, or the market has to change in such a way so as to render ZG's strategy ineffective.
The winds of war are blowing, and on the current path, the cold war between ZG and NAR (and its proxies) has to go hot.
[Disclosure Note: I have a small business relationship with Zillow in which they pay me for my opinions on developments in the industry. From a bizdev standpoint, I hope that becomes a very large relationship, of course. You can make up your own mind on this, but I'd have written this one way or the other, relationship or not.]
The Strategy in Question
In August, I wrote that Zillow has seen the future of real estate and is putting money where its mouth is:
Zillow has read the tea leaves and has decided to bet the farm on the top 5-10-15% of the producing agents, who have no trouble spending $5,000 per month on Zillow because they have the systems, staff, technology, and the expertise to turn that $5,000 investment into $50,000 in income. The rest of the industry — franchises, brokerages, Associations, MLSs — continue to try and preserve headcount-based business models.
In the latest earnings call, Zillow has really gone full ahead with the bland name of "Higher ARPA" strategy:
We're continuing to focus on growing revenue from these high producing agents, and not from increasing the overall number of advertisers. These higher-spending agents typically deliver better service to consumers, and we prioritize the sale of ad impressions to them. We anticipate these highly productive agents will continue to increase their spend with us to grow their business and grow their market share in their respective cities. In line with this, we will continue to encourage lower performing agents to leave and resell their inventory to agents with higher ROI. This will reduce our number of advertisers and connect more home shoppers with better agents, and we expect this will reduce our sales and support costs over time as well. [Emphasis mine]
Got that? ZG is "encouraging" lower performing agents to leave. It is firing its customers, so that it can sell that inventory to higher-producing agents who are willing to spend more with ZG.
But this little gem didn't get overlooked by the sharp Wall Street analysts on the call, and so, Spencer had to explain further. This is one particularly interesting exchange (although I know it sounds bland finance wah-wah at first…):
Ron Victor Josey – JMP Securities LLC

Great. Thanks for taking the questions. Two please. So, first on just 2016. Spencer and Kathleen, you talked about accelerating revenue growth. Wondering what gives you confidence there? Is it newer ad products, greater share of wallet from the top producing agents like you're seeing today, that would be helpful and clearly we're looking at new products that you've launched like Premier Agent Assist, how does that factor in?

Kathleen Philips – CFO, Secretary, Treasurer & Chief Legal Officer

Great. Thank you, Ron. So, for 2016 revenue growth, you're correct in pointing out that one of the major reasons we have confidence in reacceleration of our growth is through the continued growth of our high spending agents. And we're very focused on that, and we believe that trend will continue. We're investing a lot in products and tools to make those agents even more effective and efficient and to create greater value in the advertising they purchase.

…

Spencer M. Rascoff – Chief Executive Officer & Director

…

So, then that leaves you with the big piece, which is of course Premier Agent. And there is something happening in the industry right now which is, we could feel it happening a year ago, but it feels like it's happening even more so now than ever before. I try to – it's pretty hard to communicate through numbers, but one stat was the $5,000 a month agent spends about $60,000 a month – sorry, $60,000 a year, that those types of agents are spending, that being up 57% year-over-year. I mean these are people that are putting $60,000 a year on their credit card, right. So, they are not really individual agents. They are forming teams, they are building businesses on Zillow Group, and it was very clear from our Las Vegas event that there is just many of those people than ever before.

So, when you look at our strategy of doing more agent training, focusing on selling impressions, on basically churning, low performing agents to free up impressions for these top performing agents, building out our own CRM connecting to other CRMs, all these pieces are falling into place where we're helping these top agents to be even more successful. And it's a combination of all those things. The high growth rates of some of our emerging businesses, divesting of Market Leader and growing Premier Agent that gives us confidence. [Emphasis mine]
And then you have these statements, all from Spencer:
And to the question about number of agents being down year-over-year. I mean, I've said that we're focused on is total revenue growth from Premier Agent is growing 25% year-over-year and the declining number of agents, say, quarter-over-quarter for example is intentional. We are trying to service small number of agents that are higher performing, and spend more on advertising, produce better service for consumers, rather than have a very large number of agents, that spend very little. [Emphasis mine]
And:
I probably addressed that, I guess, I would just say there is a significant change underway, in the real estate industry, which Zillow Group is accelerating and that is this shift away from the part-time agents who dabbles and is a hobbyist to the professional real estate team leader who is a business owner and is uses software and embraces technology. And that trend – we are in the middle of that trend, we are helping catalyze that trend and we're the beneficiary of that trend. Eventually, most of the $60 billion in commissions will go to agents like that. And agents like that, tend to spend a lot of money advertising on Zillow Group. [Emphasis mine]
And in a separate exchange, Spencer couldn't say how many of the ZG Premier Agents are in this high-end, high-spend category, but did say that he thought that doing 50 or 100 transactions a year was fairly commonplace for these super agents.
So… the bottomline is…
Zillow is no longer interested in the hoi polloi of the real estate world. If you're doing the NAR average of 6 transactions per year, ZG would rather you not suck up the leads bandwidth from the top producers who have teams and systems and know how to convert. Zillow thinks those high producers are far better at providing excellent customer service, including things like getting back to them on an inquiry, and would like to put everyone else more or less out of business.
I reached out to Zillow about this, and ended up chatting with Errol Samuelson, Chief Industry Development Officer, who clarified that ZG isn't only about production. Yes, on a call with Wall Street people who are only interested in dollars and cents, and don't know squat about real estate, what Spencer and Kathleen would emphasize naturally would be these high-spending, high production agents. But Errol said that the bias is against agents who are non-responsive, not good at followup, not good at lead incubation, etc., rather than simply against agents who don't spend the big bucks. Zillow's view is that "low producing" agents who are new to the business, but are hard-working, responds to consumer inquiries, and provide excellent service to buyers, won't be low-producing agents for long. He started to go into examples of such success stories, but I thought that's maybe for some other post on some other blog.
That makes sense, because I've known for years (and have written before) that the biggest problem for all websites (portal, agent IDX, broker, MLS, whatever) is the lack of responsiveness on the part of agents who get leads from them. Because when a buyer goes to Zillow, submits an inquiry, and hears nothing back for three days, he thinks that agent sucks, yes, but he also thinks that Zillow sucks. Consumers don't really distinguish between platform and people on the platform.
Well, I don't visit the Raise The Bar Facebook Group anymore, but I have to imagine that there are dozens of posts over there lauding Zillow Group for finally doing something concrete to raise that bar! Or… maybe not…. (OK, I admit I went trolling to see how folks in that group felt, and… well… more or less what I expected.)
The Inevitability of War
So ZG has decided to make money by concentrating on its best, highest-paying customers. Why does that mean the path to war?
Because ZG's stated vision, which it is accelerating and benefiting from, is one of very few super agents who head up teams doing 100+ transactions a year and providing superior service to consumers. I think we're talking more or less about the Elite 100K, or possibly even the Elite 50K, at the very top of the industry in terms of production who are taking more and more market share with each passing week.
The Association of REALTORS vision, on the other hand, is… well, it's a bit more nuanced.
On the one hand, NAR releases something like the D.A.N.G.E.R. Report in which the #1 Danger with a bullet is:

That's right. Too many crappy agents is the number one threat in a report commissioned and released by NAR itself.
Of course, we can't forget that every dues-paying member of NAR, a REALTOR(tm), pledges to abide by the Code of Ethics. Said Code of Ethics has a Preamble, which contains this language:
Such interests impose obligations beyond those of ordinary commerce. They impose grave social responsibility and a patriotic duty to which REALTORS® should dedicate themselves, and for which they should be diligent in preparing themselves. REALTORS®, therefore, are zealous to maintain and improve the standards of their calling and share with their fellow REALTORS® a common responsibility for its integrity and honor.
And since this week is when NAR's Annual Convention happens, I'm certain that in strategy session after strategy session, thought leaders and Association Executives and elected volunteer leaders will all wring their hands and talk about how "masses of marginal agents" is a big, big problem. Then some people might provide an update about the Code of Excellence, which is an "aspirational" code that won't actually be, you know, enforced or anything ugly like that.
So on the one hand, the Association definitely stands for professionalism, nay, beyond professionalism to a sacred duty to be diligent, nay, not merely diligent, but zealous to maintain and improve the standards of their calling.
And then, on the other hand… any actual attempt to prune the REALTOR garden of weeds and crabgrass would be met with resistance, stony silence, and elaborate excuses about "member benefit" and so on. We are treated to handwaving about how every Association and every MLS relies on member dues for their budgets, and raising said dues by even the price of a cup of Starbucks — regular Pike's Place mind you, not the super-premium vanilla soy macchiato and such — would result in the immediate firing of the CEO and a restructuring of the Board of Directors.
Fact is, all of us who have been around the real estate industry for more than a couple of weeks know that the entire industry structure is based on headcount. All of the relevant business models are built on headcount, from Associations to MLS to brokerages to franchise networks. Indeed, REMAX, the only publicly traded real estate franchise today, published no fewer than four slides in its Q3 Earnings Call to discuss its most important metric: Agent Count Growth. Why do I call it the most important metric? Because REMAX does: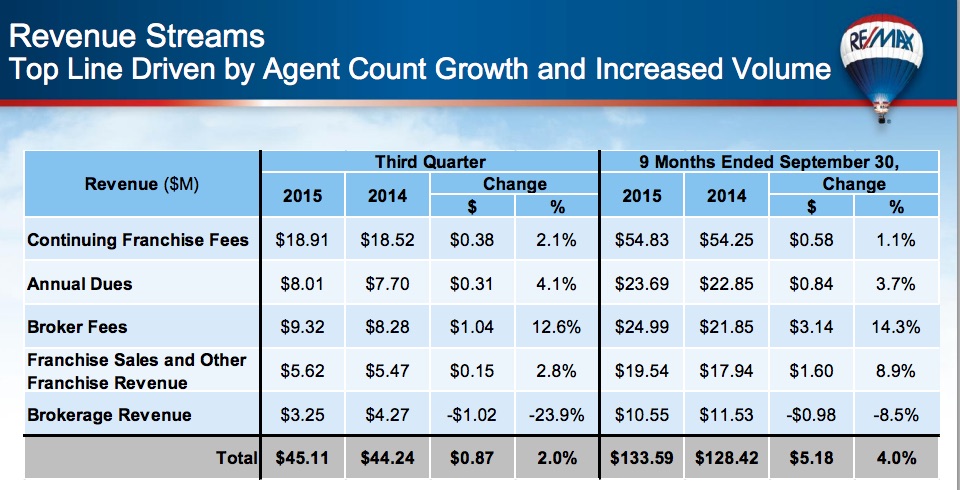 (I have no idea why REMAX says top line is driven by increased volume, seeing as how their Brokerage Revenue bucket is down 24% Y/Y for the quarter. But maybe I need to dissect their earnings report some….)
This is a head-on clash of visions.
Zillow Group envisions an industry where perhaps 100K super agents do all the business. So they're concentrating on those Elite 100K, and telling everyone else to just go home: "We don't want your money, thanks."
Everybody else envisions an industry where 1 million plus agents, most of whom do two or fewer transactions, continue to pay subscription fees, dues, desk fees, and a gigantic split when the odd transaction takes place.
Best example of that clash? Broker Public Portal.
Broker Public Portal: The Anti-Zillow In More Ways Than One
Well, we already know that BPP is the anti-Zillow from its very inception. The goal is spelled out for all to see right on the BPP website:
"The Goal is the Create a Portal Funded by MLS dues and data, governed by brokers and MLS, to present listings to consumers with a display that adheres to the Fair Display Guidelines." [Emphasis in original]
But with the latest developments by ZG, it turns out that BPP is anti-Zillow in more than its goals. The BPP cannot pursue the vision of the Elite 100K as Zillow Group has, because it is funded by MLS dues. Every agent, no matter how productive or unproductive, is paying for the BPP through the MLS. Accordingly, both the BPP and the MLS have to keep subscriber numbers up as high as possible, if not increase it.
The entire premise of Fair Display Guidelines is that the listing agent should get the lead, no matter how unproductive she might be, how unprofessional, how unequipped to respond to inquiries, and so on. List your mom's house and skip out on all that troubling bother like professional photographs? Do absolutely zip besides putting the listing into the MLS to market the home? Fail to return phone calls from potential buyers? Doesn't matter. FDG = your listing, your lead.
Neither of those can possibly work in a world where the Elite 100K dominate. Obviously, if MLS membership numbers plummet, then BPP's revenue stream is gone. Less obviously, even if membership numbers don't plummet, but 90% of the listing leads are going to the top 10% who utterly dominate the listing game, why the other 90% of the members would continue to pay for a lead-gen website that benefits the wealthiest and highest producing among them is not something I can figure out. Even Bernie Sanders, proud Socialist, would think it oughta be the other way around, with the richest 10% subsidizing the other 90%, no?
One might say that the vision of the BPP and the Fair Display Guidelines is more democratic. The vision of Zillow Group is more meritocratic.
Time will tell which vision wins the day, of course. The only thing that is clear today is that there must be a win or a loss for either one, because their vision of the industry is directly at odds with each other.
The Elites Versus The Masses
Fact is, there have always been the Elites and there have always been the Masses in real estate. This is nothing new. Even decades ago, every market had a Top Dog who had very large market share, listed the most expensive homes, did the most deals, and so on. The brokerages have always tried to recruit and retain these high-producers, offering lower splits, marketing dollars, free office space, awards, ego boosts, backrubs from the office manager, etc. — whatever legal or semi-legal thing it took to get those big kahunas.
What has changed over the past decade or so is technology, and the rise of the Agent Team. I've talked about that often enough and by now, it's obvious enough that it doesn't warrant much more. Suffice to say that the thesis is technology makes it possible for agents to handle far more business than they could years ago, and the Agent Team creates the financial incentives for the superior lead-generators to make a ton more money at the expense of brokerages and other agents. (Remember, zero-sum game, so every dollar gained has to come from someone losing a dollar.)
The trend is towards the concentration of production, the concentration of dollars, the concentration of power into the hands of the Elite few because that's precisely what technology and the efficiencies from technology enables. And the clash of visions arises from how one thinks about that trend. Is it a positive, as Zillow thinks? Or is it a negative, as most of the Raise the Bar folks seem to think?
And the question that Zillow's conscious, intentional move towards its strategy of serving the Elite 100K puts to the brokerages, franchises, and the Association is whether they will take the side of the Elites or the side of the Masses. That's it. That's the whole issue. Yes, it's confused because of the #Zaterade (the immense irrational hatred of Zillow), it's confused because the existing powers within the real estate industry certainly want to protect what they have, and so on. But if you cut through all the bullcrap, take away the emotion, and look at the situation with clear eyes, the real issue is that: Are you for the Elites, or for the Masses?
Cold War Going Hot
As of this writing, I can't help but feel that the world of Organized Real Estate, Associations and MLSs, are for the Masses. They have to be, because that's their business model. If the goal is to preserve the viability of the Masses, and to keep up the numbers for the sake of dues revenues, then Zillow and its vision of the Elite 100K have to be smashed. Whether that's through direct competition, as with Broker Public Portal, or through backdoor strategies, as with Project Upstream, or via proxies, like Realtor.com, Zillow and the Elites have to get taken down. I suspect that the cold war will have to go hot.
On the other hand, if the Association and the MLS decide that the trend of consolidation of power into the hands of the Elite 100K cannot be stopped, then they have to transform into organizations that service that Elite 100K. They would have to follow through the obvious implication of the DANGER Report and take action that would remove their own members from the industry. You can't do that while those people are still your members, which means shrinking the ranks of REALTOR members by doing much of what Zillow is doing: encouraging people not to renew. And in some cases, not giving them much of a choice on the matter.
That's… possible. But difficult to imagine, at least until the cold war has gone hot, there's been a battle or two, issues get resolved, and questions get answered.
So there it is. That's why I think the winds of war are blowing, and Zillow's Q3 earnings call may be something we all look back on years from now and say, "That's when it all started."
Your thoughts, as always, are welcome.
-rsh