Welcome to another installment of an annual tradition around here: the Seven Most Interesting People in Real Estate in 2021. I look forward to this post, as well as my Seven Predictions post, each year.
Last year, I went out of my way to select interesting people who weren't the Obvious Choices. This year, I'm going with just the people who are interesting to me, whether obvious or not. I just hope the reason why I find them interesting is well, interesting.
Also, the image above for this year is for my new home city of Las Vegas. That's the Seven Magic Mountains art installation by Swiss artist Ugo Rondinone, about ten miles south of Sin City in the middle of the Mojave desert. I do hope you will come visit, and if you do, feel free to drop me a line. I'd love to meet with a reader.
As in earlier years, let me reiterate that Inman does the Influencers list, Swanepoel does the Power 200 list (I help out on that list), and both are far more respected and important than this list of mine for a bunch of reasons. Inman Influencers are "industry professionals who shape, change, and influence the industry." Swanepoel's SP200 takes hundreds of hours of work (I can attest to that personally) and is the definitive guide to the most powerful individuals in real estate.
The Notorious R.O.B. Interesting List is neither of those things, although there are obvious overlaps because I find influence and power to be interesting. It is simply a list of people I find interesting for a variety of reasons. They may or may not be influential, may or may not be powerful, and in fact, you may or may not have heard of them at all. But I find them interesting, and it's my list.
Without further ado, Notorious ROB presents, The Seven Most Interesting People in Real Estate in 2021. As in previous years, this list is in no particular order but rank them as you see fit for your purposes!
1. Brandon Huber, Windermere (For Now)
Brandon Huber is the pastor of Clinton Community Bible Church in Clinton, Montana. He is also a part-time REALTOR at Windermere.
Huber is at the center of a lawsuit on the new NAR Speech Code. The whole story is long, but the details are, I think, crucial. So let's go to the Daily Montanan:
In the past, Huber's church used to distribute free lunches to children in the summer in partnership with the Missoula Food Bank, according to the lawsuit. This year, however, the lawsuit said the church declined to participate after it found the Food Bank included an LGBTQ "Pride" insert, a coloring page, in the lunches.

In a letter to the congregation, Huber explained the decision: "This has been a great honor for us to be able to support the kids and families in our community with these meals throughout the summer months.

"This past week, we found printed material in the lunches that we were handing out that went against our Biblical doctrine. After conversations with the food bank, we have found that our beliefs and that of the Missoula Food Bank do not align.

"Due to this, Clinton Community Church has decided to end our partnership with the Missoula Food Bank effective today, July 2, 2021."

The church launched its own lunch program, and Huber described its position and goal in his social media post, which is quoted in the lawsuit and attached as an exhibit: "Clinton Community Church wants our community to know that we love and support each and everyone of you, no matter your background or where you are in life. As a church, we strive to show the love of Jesus in all we do throughout this community, while standing up for Biblical principles, Biblical truths, and our beliefs. It is our goal to continue to serve the FREE lunches to kids in our community."

But the announcement displeased a Clinton resident, who filed an ethics complaint with the Realtors' grievance committee, the lawsuit said. It said the complainant has never been one of Huber's real estate clients and has never been a member of the church.
I have to be honest here. In May of this year, NAR rule that religion was no excuse for hate speech talking about an incident involving a different pastor-REALTOR. The pastor in Case 10-9 told his congregation that "Lesbians and Homosexuals are murderers according to the scriptures!" No matter what you think about his right to say whatever he wants, that seems pretty ugly.
I never imagined that ruling would extend to a carefully worded letter from Huber explaining why his church was withdrawing from a food bank program. But um, "we have found that our beliefs and that of the Missoula Food Bank do not align" doesn't sound all that filled with hate at first glance. "We love and support each and everyone of you, no matter your background or where you are in life" doesn't strike me as hateful exactly. You don't have to agree with the statement, and you are absolutely free to think Huber and his church are homophobes. But this language is a pretty far cry from "homosexuals are murderers."
Nonetheless, Brandon Huber was brought up on ethics charges, and he brought a lawsuit in return. His attorney made the point that if what Huber wrote to his congregation is hate speech, then "If you are a Christian who believes the way that tens of millions of American Christians do that homosexuality is wrong, there is simply no way that you can participate as a REALTOR, with the kind of hate-speech prohibition that exists." That seems accurate.
The Missoula Organization of REALTORS ("MOR"), the local REALTOR Association charged with enforcing the new Speech Code, has not yet ruled on the ethics complaint. But the most recent reporting I've read suggests that they're not exactly pro-Huber. From Missoula Current:
The Missoula Organization of Realtors said this week it believes a new rule against "hate speech" from the National Association of Realtors will hold up in court, and it also said discriminatory conduct, including hate speech, "should not be tolerated in any profession."
Whatever MOR decides to do here, MOR is screwed.
If they rule that Huber did not violate the Code of Ethics, then MOR and NAR will have the Progressive Left up in arms. The LGBTQ+ Real Estate Alliance recently sent a letter to NAR and to Windermere demanding that they kick Huber out:
In a statement to the National Association of Realtors, the Montana Association of Realtors, the Missoula Organization of Realtors and Windermere Real Estate, the LGBTQ+ Real Estate Alliance said "moments like these demand action."

"The LGBTQ+ Real Estate Alliance has an obligation to ensure that our community is protected from any forms of discrimination committed within the housing industry. It is our belief that Huber's behavior, along with the comments from his attorney, should not be treated lightly and represent a clear violation of the Code of Ethics," alliance CEO Ryan Weyandt said.

"They warrant Huber's immediate removal as a Realtor and membership of all related Realtor groups," Weyandt added. "We have also encouraged Windermere Real Estate to end its affiliation with him."
If MOR rules against Huber and boots him out, then many Christians who believe that homosexuality is a sin (which many churches do hold today) will have to accept that they're not welcome in  the ranks of REALTORs unless they STFU about their personal beliefs. What will they do in response?
What the Huber case presents is real evidence that the National Association of REALTORS actually does not exist anymore. Because you can't have a national association when there is no nation, and it seems pretty clear to me that there is no nation for all intents and purposes.
In this story about redistricting in Montana, we get a quote that applies to the country as a whole:
"There are two Montanas — socially, economically, culturally — we are two states," said Ken Speidel, who owns a horse boarding business with his wife, Kelly, in the rural town and works as a river guide in the summer and a hockey referee in the winter.
It is increasingly clear that there are two Americas, socially, economically, culturally. I don't see how NAR continues to bridge two increasingly hostile combatants, no matter how much they want to talk up "Vote, Invest, Act" when trying to raise money for RPAC.
The next President of NAR is Kenny Parcells. Parcells is a Mormon from Utah who did his two year mission in Tennessee and played football for BYU. The Church of Jesus Christ of Latter Day Saints is not exactly progressive in its doctrine about homosexuality.
I have no idea whether Parcells has any formal role in the Church of Jesus Christ of Latter Day Saints, but if Brandon Huber cannot remain a REALTOR because of what he wrote, then I do wonder how Kenny Parcells can remain both a faithful Mormon and a faithful REALTOR. Presumably, by keeping his mouth shut about his religious beliefs? Will the other REALTOR members who believe that religious teachings that say homosexuality is a sin is hate tolerate having a faithful Mormon as the face of the organization?
By the way, the First Vice President, who typically becomes the President-Elect, is Tracy Kasper. Kasper hails from Boise, Idaho. Boise might be blue, as most college towns are, but Idaho as a whole is a deep red state. Idaho went for Trump by a margin of 64% to 33%.
If NAR, led by two individuals from two deep red states, continues down its current path, I wonder if the brokers and agents from red states — including those from Parcells and Kasper's home states — will continue to affiliate with NAR.
Can Tracy Kasper be President of NAR if the Idaho Association of REALTORS ceases to be REALTORS at all? Can Kenny Parcells be the Immediate Past President of NAR if the Utah Association of REALTORS changes to the Utah Association of Real Estate Brokers? After all, Utah is not a blue state; Trump won Utah by a margin of 58% to 38% in 2020.
Furthermore, there are real questions as to whether Red America will allow Associations of REALTORS to exist within their jurisdictions at all if they turn out to be woke.
Listen to this radio segment from KBUL NewsTalk Radio where the host interviews Matthew Monforton, Brandon Huber's attorney. Listen in particular around the 10 minute mark where they talk about "not having access to the listing services" and how there is state government collusion to protect REALTORS. Monforton is very, very aware of the MLS and its power, and he notes that Huber is not in trouble with the state licensing authority. He'll just lose his access to the MLS.
Well, Monforton is a past member of the Montana House of Representatives. He likely still has friends and colleagues in the legislature.
Conservatives are starting to take notice of what is going on. Republicans are the Stupid Party, but they're not the Suicidal Party yet. What stops the Montana legislature, where Republicans have a supermajority, and the Montana governor, a Republican in a safe, safe, safe seat, from taking the MLS away from REALTOR Associations? It's really not hard to setup a Montana Property Listings Database under the jurisdiction of the Secretary of State.
While they're at it, maybe the solidly Republican legislature modifies Section 2-15-1757 of Montana Code Annotated to read:
(2) The board consists of seven members appointed by the governor with the consent of the senate. Five members must be licensed real estate brokers, salespeople, or property managers who are actively engaged in the real estate business as a broker, a salesperson, or a property manager in this state. These five members may not be members of the National Association of REALTORS. Two members must be representatives of the public who are not state government officers or employees and who are not engaged in business as a real estate broker, a salesperson, or a property manager. The members must be residents of this state.
Whatever happens, Brandon Huber could be the flashpoint for the coming dissolution of NAR as a national organization. It might split into two. It might split into more. But it cannot continue for long as a national organization, since there is no nation for it to organize. And that makes him extraordinarily interesting in an extraordinarily interesting year.
Official Bio (from his brokerage website):
Brandon was born and raised in Wenatchee, Washington. He is a third-generation realtor. First working for his family's real estate agency, Huber Real Estate, which was founded by his grandparent's in 1969. In his first year as a real estate agent he was awarded Rookie of the Year, voted on by his peers at the North Central Washington Association of Realtors, conducting $1.4 million in real estate transactions. He and his wife, Meagan, have been married since 2003. They are the parents of one handsome son and six beautiful daughters.
Brandon started his real estate industry career as a customer service associate for Kittitas Title & Escrow in Ellensburg, Washington, later becoming an Assistant Manager. He also worked for A & M Properties as a property manager and real estate broker. A job opportunity as an insurance agency owner brought Brandon and his family to Montana in 2017. He is currently an Associate Pastor and Worship Leader at Clinton Community Church. He also sits on the board of trustees for Clinton School District #32 and Clinton Rural Fire Department. He and his family have considered Montana home, long before even moving here.
Brandon is an accomplished agent and excited to be a part of the Windermere family. His level of professionalism, honesty, and integrity cannot be beat. Backed by his knowledge of title, escrow, insurance, and real estate, he will work tirelessly to negotiate the terms of your purchase or sale. Brandon is committed to developing relationships with his clients, meeting their needs through excellent communication. Finding buyers their dream home and helping seller's market their home effectively, is his focal point.
2. Scott Brady, Partners Real Estate Group & Progressive Property Management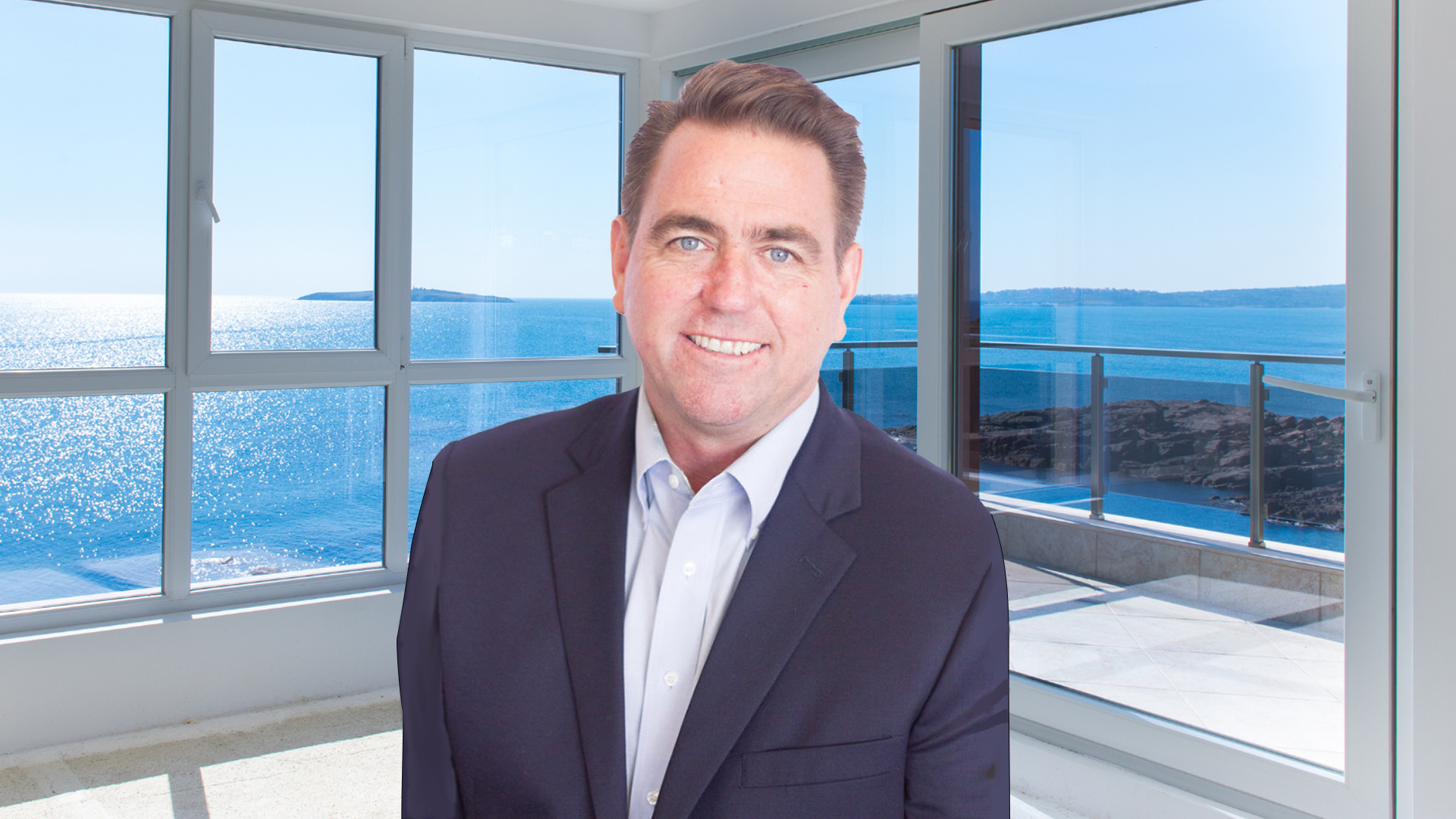 I've known Scott for many years now, and had a chance to reconnect this year when I spoke at the PMMCon event in Dallas. He thought I could shake up the attendees with big trend stories that regular real estate audiences are familiar with, but property managers didn't really pay attention to. I think I did that.
But the real treat was that I learned quite a bit about what's going on in that side of the housing industry, and in particular, the model that Scott has been using for the past several years to great success. I think this model of a combined property management and residential real estate is one that will ultimately come to dominate the industry. I don't know that Scott himself has perfected the model, but he certainly has the experience and the scars of years and years of working on it.
There are levels of detail here, of course, and you should probably reach out to Scott, pay him what he asks, and get the strategy from him directly. But I did record a podcast with Scott earlier this year and I think you can get a good idea of what he's doing:
Now, some more detail.
Scott's parent company has multiple divisions — property management, real estate brokerage, and escrow. The two that concern us most is how property management ("PM") and real estate brokerage ("brokerage") interact.
In Progressive Property Management, each property manager is a 1099 independent contractor on a 65/35 split. They are not responsible for lead generation or client acquisition; the company does that, which explains the high split. The company also takes on the most painful pieces of the operations: compliance and finance. The property manager is responsible primarily for customer service — making sure that the owner and tenants are happy.
Each property manager is also a REALTOR with Partners Real Estate Group, and the explicit bargain is that he or she will be the listing agent if the owner wants to sell the property. They are under no pressure to generate listings or generate sales, and they're under no pressure to work with buyers though they are free to pursue whatever real estate business they would like. The only real requirement is to keep owners and tenants of the properties under management happy.
Scott prefers the 1099 model because it allows Progressive to assign far fewer doors to each property manager. He said that a full W2 model requires the company to maximize the doors under management, since the property manager on a salary is a cost center. In his model, the property manager is a profit center, and it is more important to deliver higher levels of service to landlords and tenants. Plus, as he put it, most of the people who get involved in real estate do so because they love the lifestyle of not having a job, not having bosses, and having schedule flexibility.
The result is that agents who join his company have the opportunity for regular PM-based income — averaging about $3,000 per month — for working part-time, from home, on their own schedule. They can then spend the rest of their time working on their real estate sales business or on a different hustle: investment, driving for Uber, whatever. As long as they are keeping up with their PM responsibilities to their clients, Scott doesn't care.
Because his agents are managing these investment properties, if/when it comes time to sell them, they have a huge leg up on competition. He says they average about 50% conversion rate, which he believes they could get higher. It is as low as 50% because most of the situations where the property is sold is due to the owner's death: the estate wants to sell the property. Absent owner going off to the hereafter, his agents almost always get the listing since they have a relationship with the owner, and know everything about the property from having managed it.
For quite some time now, Sunny and I have both felt that the ideal real estate firm is not merely a sales operation with ancillary services, but one that is horizontally integrated across the rental and sales divide. We know of companies that have thriving brokerage practices, because their property management business funnels buyers and sellers into them. Coming out of commercial real estate, where this is a very common practice, where property management is done as a loss leader in order to control the inventory, I've always been puzzled why we don't see more of this in residential real estate.
Scott thinks it's because most of his fellow brokers don't want to deal with the low margins, high litigation risk (most fair housing violations are filed by renters, not by buyers), and the unglamorous nature of PM. As he put it, selling houses is fun and sexy, while PM is "tenants, toilets, and trouble." Plus, the skills needed to run a PM business are operations and finance instead of recruiting and retention. Most brokerages are great at the latter, and horrible at the attention to detail that PM requires to "turn pennies into nickels."
But I think Scott Brady is so interesting in 2021 because it is pretty obvious to anyone who isn't willingly turning a blind eye that the United States and Canada are turning into #renternation societies. Home prices are up nearly 20% YOY in 2021, and Millennials (the oldest of whom are 40 years old, with children) are mired at below 50% homeownership rates. Their salaries certainly haven't gone up 20% YOY. Homes are simply unaffordable for most working families, but they still have to live somewhere.
Which means that the greatest opportunities in residential real estate are not in selling more houses, but in property management and asset management. Scott Brady is one of the pioneers in that nascent field, of bringing the two together in a coherent way. I think he and his business model will be very important in the years ahead, and for that reason, he is one of the most interesting people in real estate in 2021.
Official Bio:
Scott P. Brady was born in Worcester (sounds like "Whister"), Massachusetts in 1963. His family moved to California when he was 10 and he grew up in North Hollywood. Scott graduated from UC Berkeley with a degree in Comparative Literature (German, Latin & English) and obtained his MBA from Cal State Fullerton in 1993.
He started in banking with positions as a Loan Agent, Marketing Director and finally Private Banking. In 1997, Scott started his first real estate company and in 2012 started Progressive Property Management, Inc., and now with Progressive Association Management, and Partners Real Estate Group, he has over 55 agents, over 1,200 residential properties and 2,400 association owners under management.
He has spoken at 5 NARPM Conferences, 4 CalNARPM Conferences and several chapter meetings on property management growth strategies, and recently completed, "How to Build a Profitable Property Management Company" and "The ABCs of HOAs".
Scott is married to Dr. Deanna Brady and has 3 children Nicole (33), Lauren (30) and Garrett (26), one grandchild and a second on the way. In his off time, Scott is a voracious reader, sporadic exerciser and amateur epicurean.
3. Spencer Rascoff: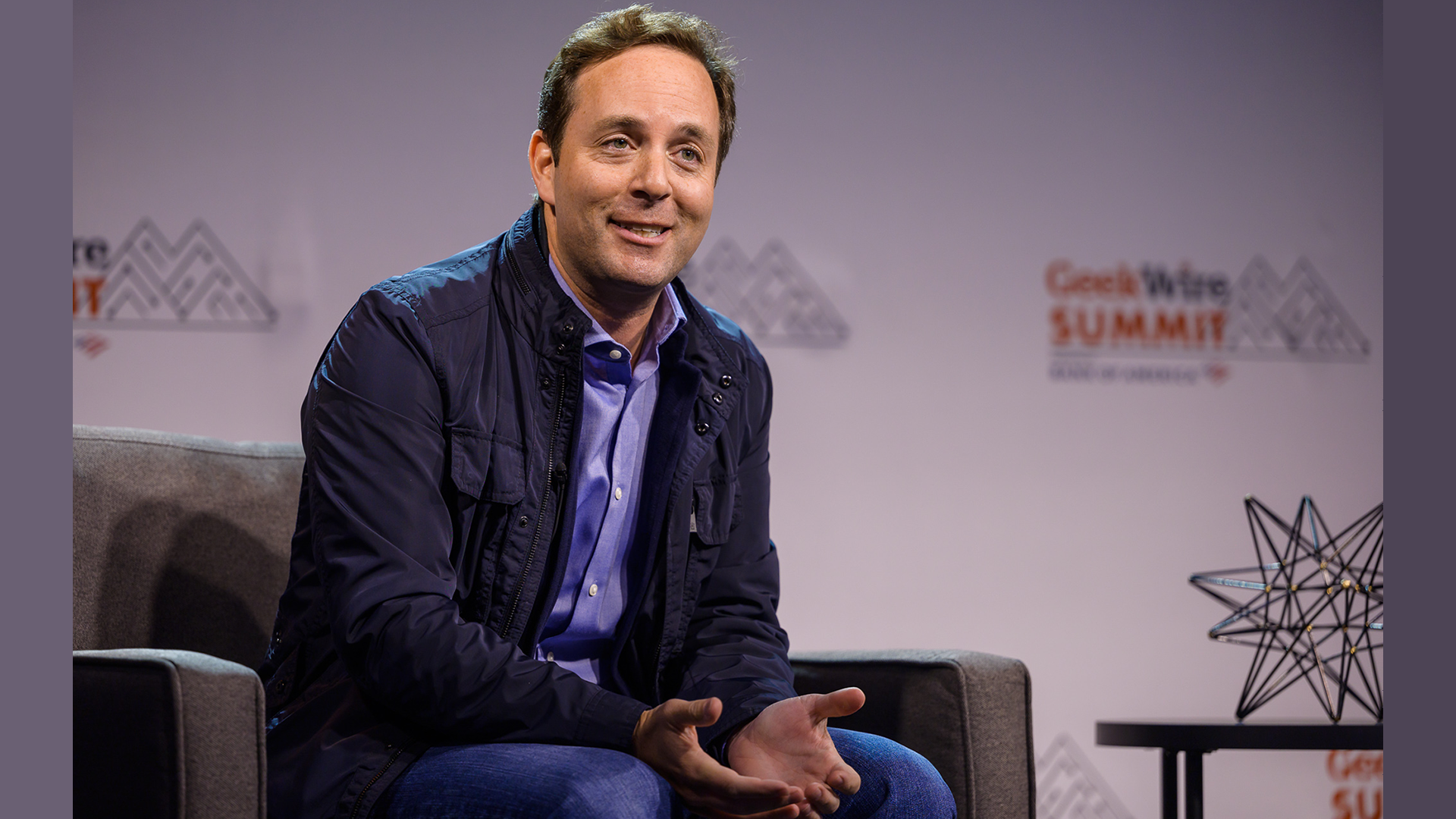 I have rather fond memories of Spencer Rascoff when he was guiding Zillow as its CEO. I've always found him to be smart, trenchant, strategic, and a bit acerbic in a one-on-one situation… then kinda shy in social settings like big industry events. And when I say acerbic, I mean that you'd best come with your A-game when talking to Spencer, because he doesn't just take your bullshit at face value. He is a really enjoyable person to talk to if you dig on debate and (friendly) challenges like I do.
Since leaving Zillow, Rascoff has been rather busy transforming into an investor as well as an entrepreneur. His new venture dot.LA is trying to elevate the City of Angels into a tech startup scene worthy of Silicon Valley, Seattle and Austin. As he wrote in the About Us:
When I came back to L.A. in 2016, I was blown away by all the innovation that was happening here. We had great companies here: Snap, Tinder, Bird, Cloud Kitchens, and many more. But the innovation and entrepreneurial spirit was much more widespread than I suspected. After I moved back, I reconnected with many old friends and started to plug into the tech and startup scene. I advised entrepreneurs, met with VCs and invested in some companies, which gave me incredible insight to the diversity of companies being started here, and the spirit of the people innovating here.

I found that L.A. has all the ingredients necessary for a vibrant tech and startup ecosystem: angel investors, early- and late-stage VCs, private equity, unicorns, big exits, public companies, and great universities. In short, there was much more going on in L.A. tech than I expected.
I think it's fair to say that the COVID thing and the reaction from both California and Los Angeles kinda put a real pause on LA-as-startup-hotbed thing. But if things change and the chains are loosened, who knows what could happen in the rest of the 2020s?
But it is his two big unicorns in 2021 that really solidified Rascoff as a major player in proptech.
First, Pacaso, the company that he cofounded with Austin Allison, another Zillow alum, hit unicorn status in March by raising $75 million at a $1 billion valuation. (Disclosure: I am on Pacaso's Board of Advisors.) In doing that, Pacaso became the startup to achieve that $1 billion valuation the fastest: 5 months from start to finish. That is in addition to $1 billion in debt financing to do its fractional ownership of second homes thing.
Throughout 2021, Pacaso has been getting more recognition. From the industry, it has been almost entirely positive since Rascoff and Allison have taken pains to make sure that the fractional ownership purchase and sales go through existing real estate brokerage and agent channels. Those two gentlemen know who made them so very successful with Dotloop and Zillow after all. Unfortunately, Pacaso has also had to fight a lot of NIMBYs, some of that making the corporate press.
Wall Street Journal ran a story titled "Napa Valley Feud Pits Real-Estate Startup Against Homeowners" in June. That got me to write a post talking about the wealthy white liberal NIMBY problem:
The buyer just stepped out of an antique sports car. Last I checked, those weren't being sold at a discount. He was looking to buy a 1/4 or 1/8th ownership in a home that might be $4.5 million as this Pacaso listing is. This isn't some Section-8 low income family trying to move in. This isn't a flipper looking to turn the house into an AirBnB party mansion. This is a millionaire who wants to invest in a second-home without paying $4.5 million for it.

And yet, the multimillionaires of Napa Valley are gathering together to "stop Pacaso."

What are the chances that this group pictured above would be okay with a multifamily condo complex? What about a 300-unit rental apartment complex? What about high-density SFR developments on 1/10th of an acre?
Like it or not, Rascoff's company is smack dab in the middle of the national fight over affordable housing and wealthy lily-white neighborhoods. The spectacle of multimillionaires opposing a billion-dollar unicorn who wants to make second homes available to mere millionaires by invoking affordable housing is amazing. Yet here we are.
The second unicorn (relevant to us) is his SPAC Supernova Partners Acquisition Company taking Offerpad public in a $3 billion deal. Despite steep fall in stock price, Offerpad remains valued at about $1.9 billion.
With that deal, Spencer is right in the middle of the debate, desinformatsiya, and disruption that is iBuying. Granted, longtime readers know that I don't consider Offerpad a true iBuyer, but whatever; perception is reality. All of the FUD being heaped on market making iBuyers in the aftermath of Zillow's utter collapse will end up impacting Offerpad, which means Spencer has to get involved in some way. At a minimum, he's going to get asked questions about iBuying on CNBC and Bloomberg and so on.
Add on to that the current national debate going on sub-rosa about the role of institutions as buyers. Wall Street Landlords is becoming a hated class. Zillow, Opendoor, and Offerpad are getting lumped in with the BlackRocks and Invitation Homes of the world, and unfortunately, the mom-n-pop investor is also becoming the modern day kulak in America.
So, I think Spencer Rascoff is right at the juncture of three major issues: irrational NIMBYism by wealthy liberals, the transformation of the transaction and the role of institutions in housing. He is one of the most interesting people in real estate today.
Official Bio: (From spencerrascoff.com)
Spencer Rascoff is an entrepreneur and company leader who is Chair and Co-founder of Pacaso, Recon Food, dot.LA and Supernova. He is an active angel investor in over 75 companies and serves on the Board of Palantir (NYSE: PLTR).
Spencer co-founded Zillow in 2006 and served as Zillow's CEO for a decade. During Spencer's time as CEO, Zillow won dozens of "best places to work" awards as it grew to over 4,500 employees, $3 billion in revenue, and $10 billion in market capitalization. Prior to Zillow, Spencer co-founded and was VP Corporate Development of Hotwire, which was sold to Expedia for $685 million in 2003. Spencer is a former Director of Zillow Group (Nasdaq: ZG), TripAdvisor (Nasdaq: TRIP), Zulily (Nasdaq: ZU), Julep, and several other tech companies.
In fall 2019 Spencer was a Visiting Executive Professor at Harvard Business School where he co-created and co-taught the "Managing Tech Ventures" course. In 2015, Spencer co-wrote and published the New York Times' Best Seller "Zillow Talk: Rewriting the Rules of Real Estate." Spencer is the host of "Office Hours," a podcast featuring candid conversations between prominent executives on leadership, diversity and inclusion, and startups. He also co-hosts along with his son, Luke, the "Dad I have a question" podcast. Before his consumer web career, Spencer worked in investment banking at Goldman Sachs and in private equity at TPG Capital. He is also a member of the Young Presidents' Organization. Spencer graduated cum laude from Harvard University.
4. Wendy Gilch, SellingLater: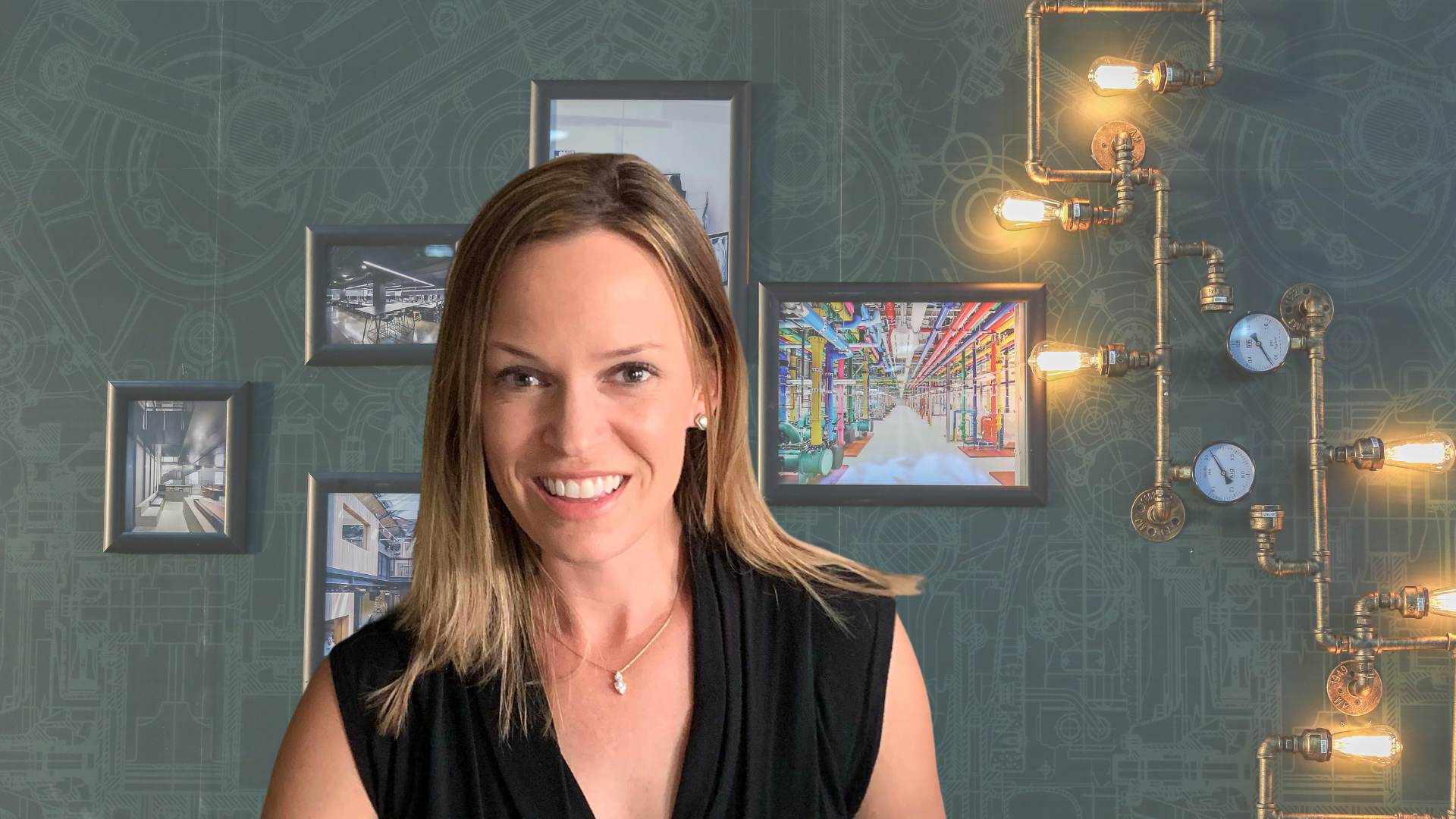 Chances are, very few of you have ever heard of Wendy Gilch, the Founder and CEO of Selling Later. Well, some of you have because we did a podcast with her back in July. I thought it was one of the more enjoyable podcasts I recorded last year, and that Wendy was one of the more interesting people in real estate I have met.
She is one of the people from outside of real estate who has identified a major issue with the industry: it is filled with a series of gatekeepers. Unlike many of the external reformers, Wendy doesn't hate on real estate agents. She understands that there is enormous value in great real estate agents; she just believes that there are so many middlemen, so many gatekeepers, so many entities that have their hands in the agent's pocket, which means having their hands in the consumer's pocket.
She identifies the upstream gatekeepers who make their money from selling leads to agents, and how that changes the dynamic between the agent and the consumer. She thinks that entire system leads to keeping commissions far too high for consumers as well. But as she says, she's not anti-anybody. She's pro-consumer.
Her main mission now is to inform and educate consumers on how the transaction works, who the gatekeepers are, and what the consumer can and cannot do about them. I think that's a worthwhile goal. Let me embed the podcast I recorded with Wendy earlier this year:
I find her so interesting because it's rare to find self-selected consumer advocates, outsiders who want to reform the industry, who actually understands some of the arcane details about the industry. If you listen to the interview, she'll mention that there are great agents out there who understands transparency, who do the right things for the consumer, and that there are consumers who really could use the help of an expert. But she does understand the industry really well.
With the DOJ, the FTC, various lawyers, and various reformers out to transform the industry from the outside, I think it wouldn't be such a terrible thing for someone like Wendy who really gets the industry, who sees what's good about it and what needs to be changed, to have a bigger voice.
It strikes me as infinitely superior to having people who don't know a damn thing about the industry trying to push "reforms" that will do more harm than good.
Official Bio:
Wendy Gilch is the Founder of Selling Later and an advocate for consumers in real estate.  She created Selling Later based on her frustrating experience of buying and selling a home simultaneously. 
But everything changed when she attended a real estate conference as an undercover consumer and discovered how the industry not only keeps sellers and buyers apart on purpose but profits from them while they wait to hit the market.  She quickly pivoted Selling Later to become a popular resource site for future sellers and buyers that not only lets them directly connect in advance but helps them prepare and save money every month before they hit the market. 
Wendy is a graduate of Slippery Rock University and spent 15 years focusing on marketing new and existing brands in Western Pennsylvania. She resides in Pittsburgh, PA, with her husband and two children.   She is a current member of ReCall, a consumer advocacy group in real estate.  Her company is also participating in the 21-22 Ascender Incubation & Growth program.   She has presented case studies about the impacts of industry gatekeeping for Customer Commons and has spoken on consumer issues in publications such as Forbes, US News & World Reports, Boston Globe, and multiple podcasts.   
5. Eric Bryant, Openn: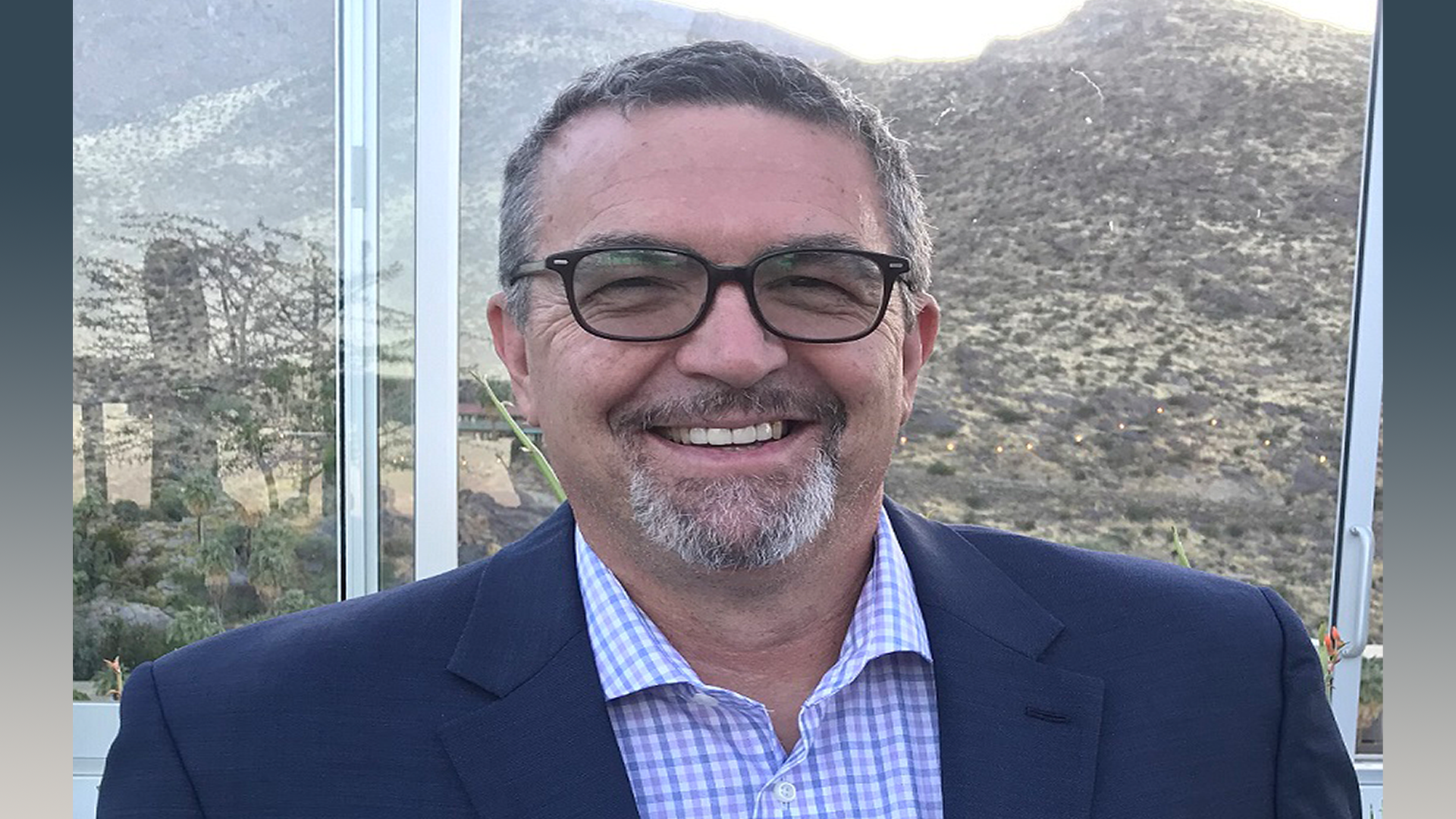 Since I began my deep dive into crypto, blockchain, and real estate I've spoken to quite a number of people. And there are some really interesting projects going on out there.
But as I began thinking about who could sort of "represent" the blockchain and real estate segment on this list, I kept coming back to Eric Bryant. It's probably a non-obvious choice since I think Natalia Karanayeva of Propy and Teresa Grobecker have higher profiles out there.
For me, though, what makes Eric one of the most interesting people in real estate when it comes to blockchain technology is that his interest is far more pure. He doesn't run a blockchain tech company; he was just named as the Director of US Operations for Openn, an Australian auction-based transaction management company. They're not on the blockchain and I have heard of no blockchain projects from Openn. Before that, Eric worked as the National Account Director for First American, managing big accounts for the big title insurance company. And as his online presence "The Coach" should make obvious, he has spent years as a technology coach to real estate agents.
But his passion project, if you will, is as the Southern California Regional Chair for FIBREE (Foundation for International Blockchain and Real Estate Expertise) which is a volunteer gig. In that capacity, Eric has been promoting the gospel of blockchain technology in real estate for some time now. I love that his interest in this technology, like mine, is intellectual, speculative, and without any identifiable financial interest. FIBREE itself is mostly a European affair, but technology is global and in particular, blockchain technology interest is global. I figure it's just a matter of time before we start to see global networks of blockchain enthusiasts coming together online to share ideas and problems.
As is common with this year's list, I recorded a podcast with Eric on blockchain and real estate. Here it is:
Since I believe that the future of real estate will be written on the blockchain, this is one of the most interesting areas for research and thought.
Plus, I do think his current employer Openn might explore this arena since one of the major consumer pain points of the transaction process — a total lack of transparency in the offer-and-acceptance process — might benefit most from being on a transparent, immutable public blockchain. I doubt we see that anytime soon, but it makes logical sense over the long haul.
Finally, Eric is just a real nice guy. He's generous with his time, always full of good cheer, and there isn't anyone I have found in the industry who has a negative word to say about the guy. That alone makes him interesting in my book.
Official Bio: (He promises me a new one soon.)
With an emphasis on Residential & Commercial Real Estate Services and Technologies and energized by Blockchain, I am focused on its pending paradigm shift to our Industry. As a member of The Foundation for International Blockchain & Real Estate Expertise (FIBREE) as its Southern CA Chair, a member of The Government Blockchain Association (GBA) Land Titling Workgroup, and a Member of The Real Estate Standards Organization (RESO) Distributed Ledger Workgroup, I am dedicated to "Empowering Real Estate Professionals through Education."
6. Bryan Copley, CityBldr: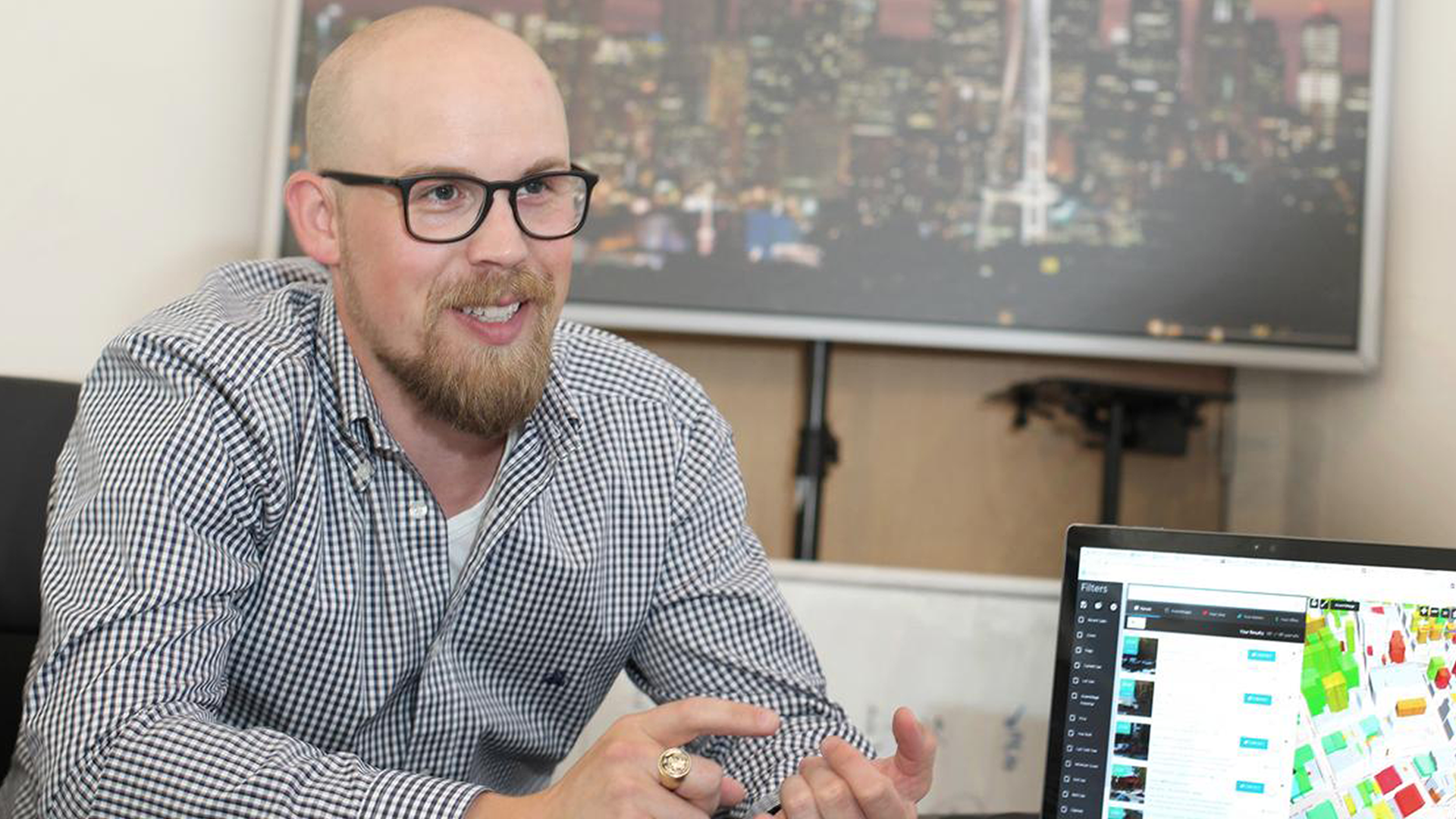 Bryan Copley, co-founder and CEO of CityBldr, was the very first person that we interviewed this year in our six-part Blueprint Sessions video series profiling some proptech founders who were doing cool things in real estate.
Here is the episode on CityBldr and on Bryan:
What I find so interesting about Bryan and CityBldr is that it is one of the best uses of big data and AI I have seen to date in real estate. CityBldr's tagline in its About Us is "CityBldr unlocks the development potential of cities." They take data about real estate, mix it in a pot like gumbo, and then determines the highest and best use of that property by itself or as a part of a portfolio.
As Bryan says in the interview, they want to build better cities. They want to build smarter cities. And they want to leverage data to help cities do that.
A big focus of the company is to do "off market deals" that don't even exist. So for example, CityBldr might look at a bunch of parcels and figure out that putting up a multifamily project on a dozen parcels generates the highest return for investors and provides something the residents really need. Maybe that space is best used for retail, or for industrial, or for single family residential development.
Part of what makes Bryan interesting is that he really loves cities. I mean, he really loves cities. Maybe it's because he's still a young man, because I loved cities too when I was young. The energy of a great city is both palpable and indescribable. I still think about walking down the cobblestone streets of Soho at 2am and just listening to the background noise that still existed late at night. Then I think about Sixth Avenue at lunchtime, overflowing with hustle and bustle.
In the 21st century, especially after the COVID thing, the city is hurting badly. People are moving out due to the high cost of living, there is increasing crime, homelessness, and social ills. Work From Home and in the future, the Metaverse, will profoundly change cities. One should never predict the death of cities, since the city has been the center of human innovation and human development since hunter gatherers started scratching in the dirt. But the Industrial Age city needs a profound transformation to deal with the profound transformation into the Information Age.
Bryan loves the city, so he created a company to help cities do that transformation. I think it's a super interesting effort and one informed by not just the profit motive, but by a real love for cities and its people. Watch the video above at about 27:00 and you can feel his passion for democratizing homeownership inside the most expensive property markets in the world.
He is a businessman. He's not a starry-eyed idealist. He wants to do well by doing good. He and his company are mission and values driven. And he truly believes that is why investors in CityBldr will make huge multiples. I don't know if CityBldr will be successful. But I do feel that Bryan Copley will be, one way or another. He's a very interesting proptech entrepreneur in a very interesting time working in the center of civilization: the city.
Official Bio:
Bryan Copley is CEO and Co-founder at CityBldr. A Seattle native, Bryan got his first job cleaning a small software company at 15. After getting access to (and continually breaking) the company's application, he was offered a role as a software tester, a position he kept through high school. During this time, he became fascinated with automation.
After lightly attending college (go UW), Bryan was offered a position as an apprentice for a real estate investor, who taught him his first lesson in real estate: everything was for sale. Spending free time after work analyzing myriad spreadsheets and data sets, Bryan fell in love with finding hidden real estate value but lamented the manual, industry-standard nature of data collection and analyzation. In the fall of 2004 he determined to someday automate that process.
After a decade in real estate, tech, finance, and sales, he founded REBLS (Real Estate Buyers Listing Service), which allowed owners to enter their address and see matching buyers instantly. Shortly after he met 18-year-old Devyn Cairns, was wowed, and hired him as a software engineer. Devyn and Bryan co-founded Everyhome, a platform that allowed any buyer to bid on any property in the country. In 2016 they launched CityBldr, AI to determine the highest and best use of property. The company locates the most underutilized property in any geography and buys or brokers them.
CityBldr was named Innovator of the Month by the Puget Sound Business Journal in September 2017 and was listed number 1 on Forbes' list of 11 companies transforming commercial real estate through AI.
When he's not working, Bryan enjoys hiking in the PNW, exploring urban neighborhoods, reading and spending time with friends and family.
7. Georgia Stevens, Chair, NAR YPN Advisory Board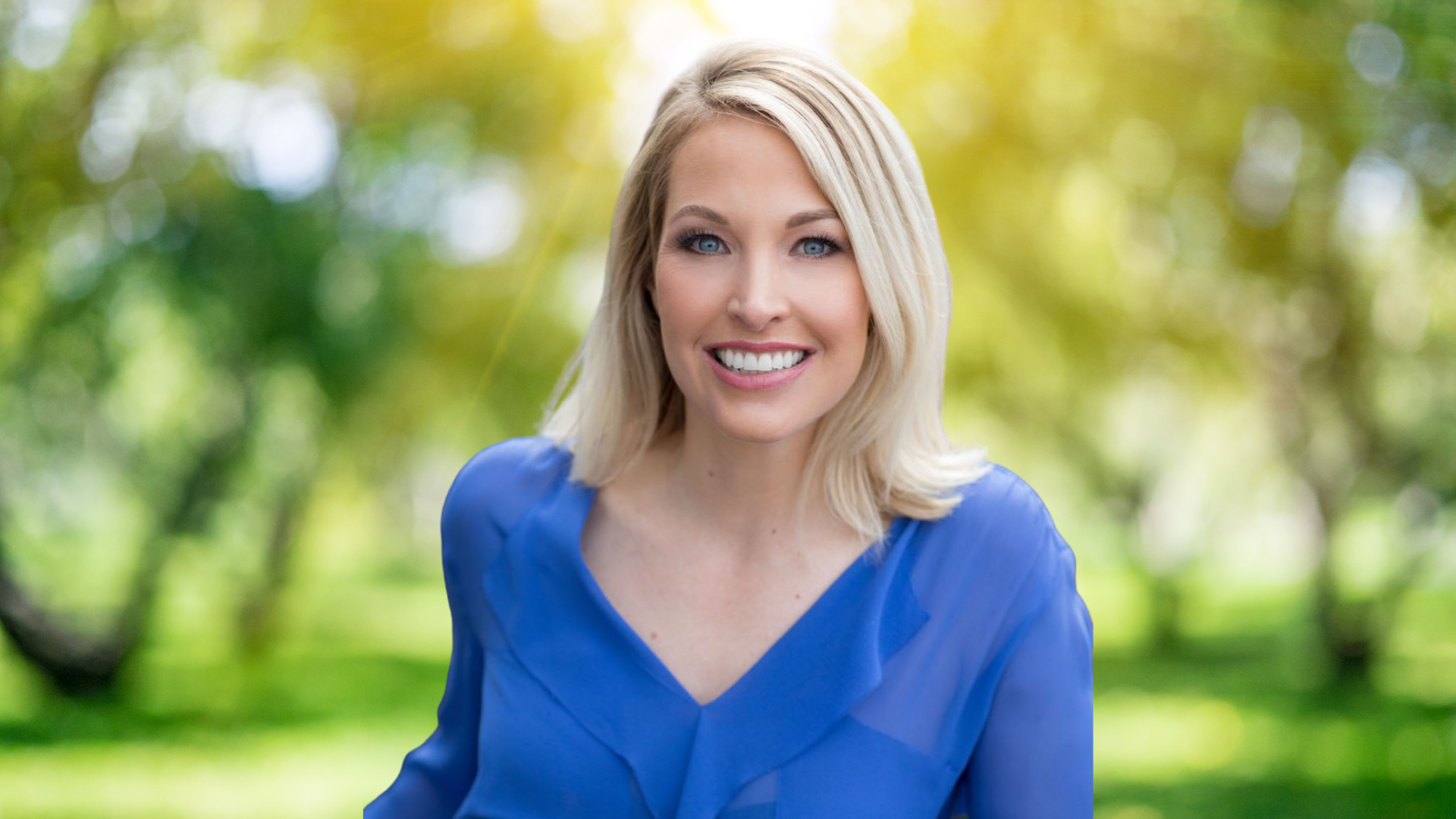 I am naming Georgia Stevens as one of the seven most interesting people in real estate… not because of who she is (I don't know her) or what she has done (I have no clue) but because of her position as the Chair of the NAR YPN Advisory Board.
The Young Professionals Network is supposed to be the group of REALTORS who represent the views and interests of younger REALTORS — Millennials and now Zoomers.
YPN was founded in 2007, and I distinctly remember the motivations behind its founding. On the one hand, it came from the younger generation of REALTORS feeling frustrated at their inability to break into leadership positions at local, state and national Associations. On the other hand, the graybeards at NAR and elsewhere realized that they can't exist as an organization without new blood, and thought that they needed to create some kind of a funnel to bring younger leaders into the group.
YPN has been an enormous success, from that inside baseball perspective. More than 20,000 people now belong to YPN, with 400 state and local YPN chapters. Elizabeth Mendenhall became the first NAR President to come out of YPN, and some of the powers that be in NAR like Brian Copeland and Shannon King are from YPN.
Here's the thing: YPN has done absolutely zilch to date to represent the needs and views of Millennial and Zoomer clients. As housing became less and less affordable, and Millennials were finding it harder and harder to actually get on the property ladder, YPN has been completely, utterly silent on the issue.
I've posted about this issue before time and again and even recorded a lengthy video with Nicole Lopez, a Millennial REALTOR back in 2019. I've spoken to a number of YPN leaders over the years. Nothing.
So we find ourselves in 2021, after the housing market went absolutely cray-cray in 2020. And 2021 has been an even crazier year for homebuyers than 2020, which is really saying something. Millennials are absolutely screwed when it comes to homeownership. If they don't have rich parents, or are not in the top 5% themselves, they're not buying houses anytime soon.
This isn't just me saying it anymore to be a thorn in somebody's side. This is coming from respected research firms like Legal & General, a UK financial services firm with £1.3 trillion GBP (that's about $1.7 trillion dollars) under management. Legal & General recently released a multi-part study about U.S. Millennials and Housing. The subtitle of the study is "A Distant Dream for Most."
The study found, among other things, that COVID has completely disrupted Millennials housing plans:

Many Millennials just gave up on the American Dream, at least for now:
Many millennials were so disheartened by pandemic-driven housing scarcity that they completely abandoned the idea of home ownership—our general figure of 12 percent across all groups of millennials was more than twice as high (27%) when applied only to those living in suburban areas. Those who were already saving were less likely to abandon their home ownership plans. Even so, the majority of those who had already been saving for a down payment said that Covid delayed their plans. With housing prices and scarcity reaching impossible peaks during the shutdowns, many potential home buyers gave up hope. As one millennial we surveyed bravely put it:

"It is tougher to buy lately due to the pandemic. It's a seller's market."
But it wasn't the pandemic that caused the problem. Problems already existed. It isn't as if young first time homebuyers were having the time of their lives in 2018 and 2019. The virus and the government-mandated shutdowns and lockdowns merely exacerbated existing problems. From the Study, Part 2:
Our data points to the idea that despite the gravity and high social impact of Covid, it resulted in aggravating existing housing trends, rather than generating a new pattern of trends. Many millennials, such as the ones quoted below, commented that the pandemic was just one more obstacle in the way of their home purchasing dreams:

"Our generation has had many setbacks to home ownership between the stock market crash and the pandemic, student loan crisis, the cost of living going up much faster than the rate of salary increases… it has been extremely difficult to even be in a position to save money."

"It's almost impossible. My partner has over $300,000 in student debt, median home prices where we live (in a metro area) are over half a million dollars. It's unreasonable to think we could afford to buy a home until we are both making at least 6 figure salaries. My generation is at a distinct disadvantage, having been saddled with large student loans and coming of adult age during the great recession, which severely impacted wage growth and opportunity for wealth accumulation in our early 20s. The pandemic only adds to the stress of the situation."

These comments and others like them inform the seriousness of millennials' financial situation, with chronic and ongoing issues such as wage stagnation, record high student and medical debt, and the effects of the 2008 crash weighing on their ability to make positive and constructive moves forward in their lives. Saving for a down payment or even for more distant retirement has become a frill that many millennials don't feel they can afford.
These trends are precisely the ones I've been writing about and talking about for years. I wrote a Red Dot on Millennials in February of 2019, long before COVID.
And now, respected researchers and analysts like Ivy Zelman have noticed that Millennials aren't having babies either and how loss of population growth will devastate housing. I wrote about that earlier this year as well.
As of this writing, Millennial homeownership rate stands at 47.9% according to Forbes:
Has it caught up? We're not there yet. Here's one way of measuring that assertion. When it comes to home ownership, the most populous generation is also the one that trails older generations, with some 47.9 percent owning homes in 2020, vs. gen-X home ownership enjoying an ownership rate of 69 percent, baby boomers, 77.8 percent and the silent generation, 77.8 percent, according to the Census Bureau. In fact, home ownership has been on a diminishing path with each successive generation.
What are the chances that Millennial homeownership rate increased in 2021, when we're looking at 20% increases in home prices year over year? When CoreLogic economists have to say that prices have turned the corner because it "only" rose by 19.8%… the same as the month before…. hoo boy.
The anger among Millennials is growing. If you spend any time researching what people are saying in 2021, you can't help but spot the growing fury and dismay. This is just one example from YouTube:
Read the comments if you're feeling brave, or masochistic.
Keep blaming Millennials if you'd like, calling them lazy and unmotivated. But consider what the political landscape looks like when more than half of the voters are renters, because that's exactly what Millennials are today and likely will be without massive changes in the near future.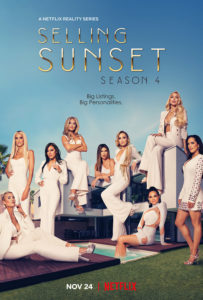 Oh, and have we mentioned that Millennials are the largest voting bloc in the population?
I fully expect housing to be a major topic in the upcoming 2022 midterms and an even bigger topic in the 2024 Presidential elections. Since politicians don't usually get elected by calling voters lazy and unmotivated, but certainly don't want to take the blame for unaffordable housing, they'll find some group to scapegoat. Bankers have already been smashed. Investors are likely next, but… say, isn't there a group of people who love to post all over social media how they're living the life, making millions, and even have TV shows made about the glamorous life of selling real estate?
Whether or not YPN under the leadership of Georgia Stevens can step up and become a voice for Millennial consumers within the industry becomes super interesting. If they can, then perhaps there are things that can be done in 2022, and certainly things can be set in motion for 2024. If they can't, and they spend their time celebrating each other for being good little REALTOR followers and not rocking the boat, then well, that's interesting too.
Official Bio: (From her Compass profile)
Georgia Stevens is a 2nd Generation Realtor who specializes in Real Estate in the Greater Seattle area. She passed her RE test at 19 while perusing her degree in Communication at Seattle Pacific University.
SKCR awarded Georgia, "One to Watch" award in 2011. She did not take that frivolously and continued to lean into leadership. Seattle King County Realtors YPN won 2012 Medium "Network of the Year" under Georgia's direction as Chair. She then went on to serve at a national level as YPN Advisory Board Member serving 3 consecutive terms & Meeting and Conference Committee and currently as a National Board of Director since 2017.
Georgia was asked NAR First Vice President, Charlie Oppler to lead as 2020 Vice Chair for the National Association of Realtors YPN Advisory Board that has grown to an impressive size of 400+ Networks nationwide.
Georgia's capacity to serve stands out on the state platform as a Washington Realtor Director participating on the Legislative Steering Committee and the Grievance committee.
As 2018 Vice President of Governmental Affairs for SKCR she was able expand her knowledge and round out her industry and leadership knowledge. She was elected to serve as the youngest female association President for SKCR in its 101 year history for 2020.
Georgia is a mom to her 2-year-old daughter Sloane and wouldn't be able to participate in a single committee if it were not for the support of her Husband, Noah.
A Parting Word
2021 was a weird year. It was a year of massive change in the world, and within my own head. I think it seems reasonable to think that the people I found the most interesting this year are a reflection of my own interests. We'll be talking a lot more about those changed interests in the year ahead, but I think this list gives us all a hint as to what's coming.
Of course, as in past years, there is something that doesn't change. Family, human nature, laws of physics… and the one person who will top any Most Interesting list for me: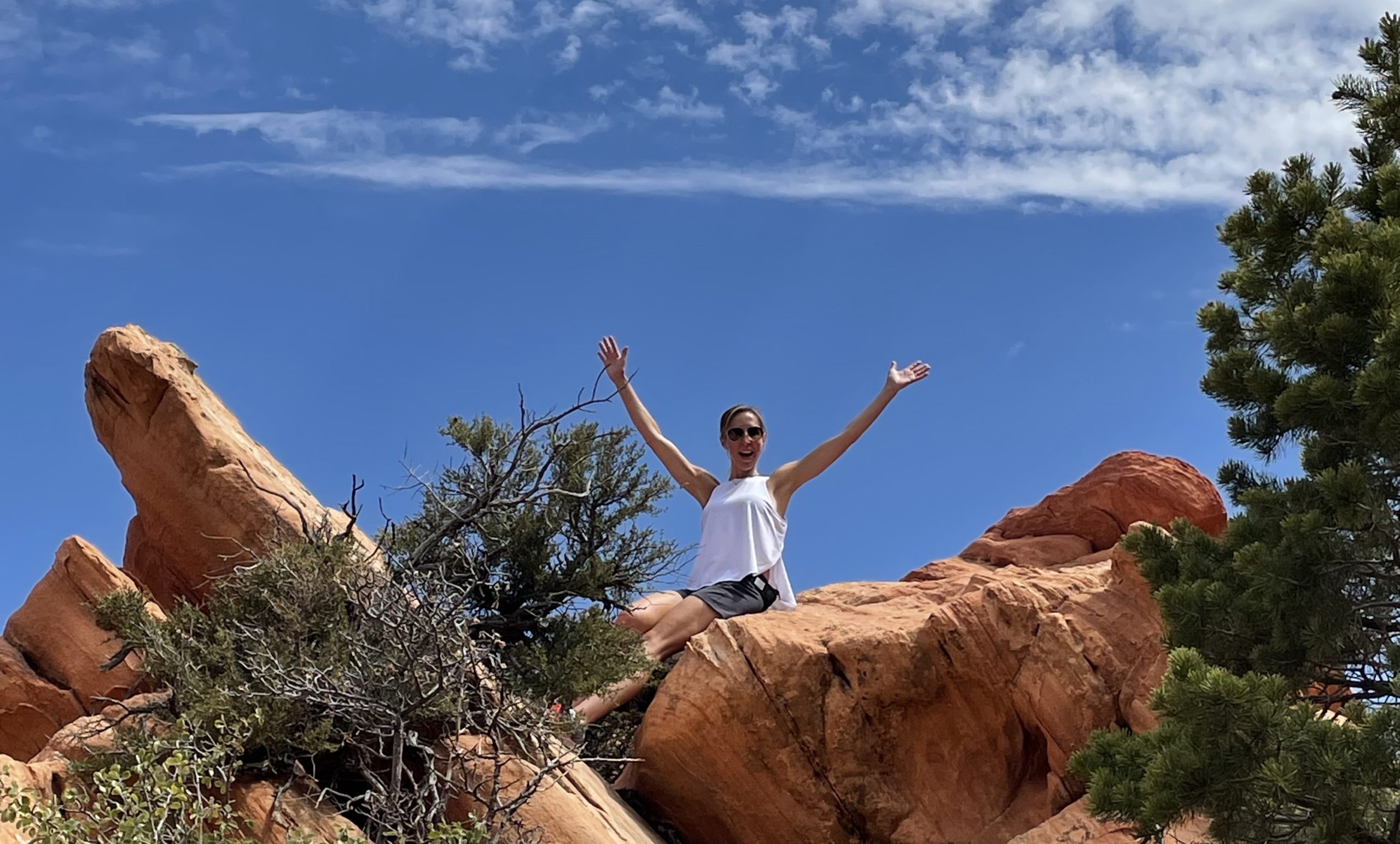 Many thanks all of you for your time and attention this year, and a Merry Christmas and a Happy New Year to you and your families!
-rsh